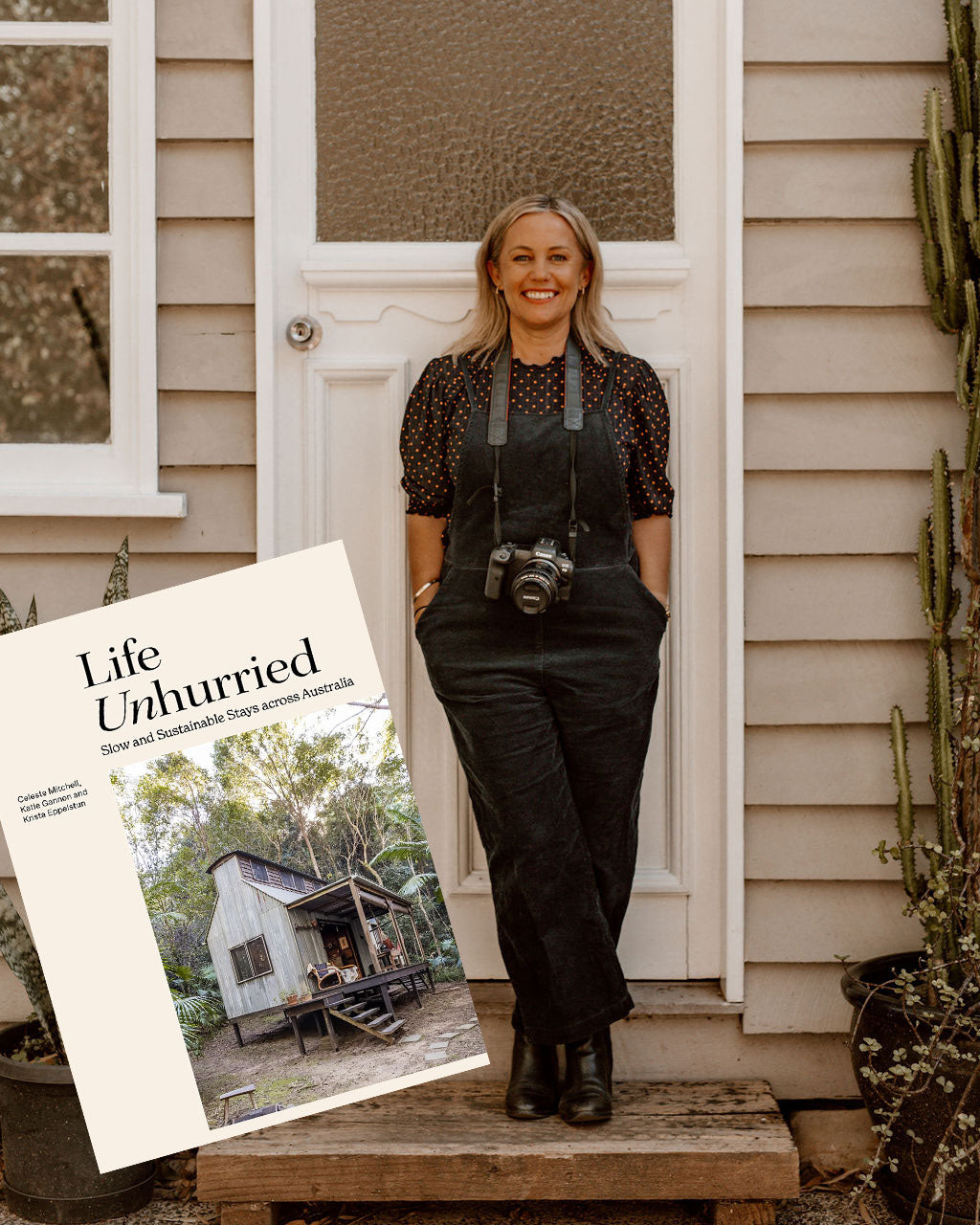 Explore the best Slow Stays according to a local expert
Posted: 03 May 2023
Sustainable living advocates may find travel confusing. On the one hand, you want to get away, enjoy nature and take some time out for yourself, but on the other hand, you want to ensure your travel choices are eco-friendly. This is where Krista Eppelstun comes in, helping you to plan the perfect slow getaway.
Krista is one of the three contributors to the travel book 'Life Unhurried' and the accompanying travel directory platform offering slow stays around Australia and New Zealand. Life Unhurried features over 50 properties for you to choose from, so you can find the perfect escape. Slow travel is their philosophy, and they describe their options as 'travel that's good for the planet and the soul'. You'll find something to suit everyone with Life Unhurried, from sleepy seaside villages to mountaintop retreats.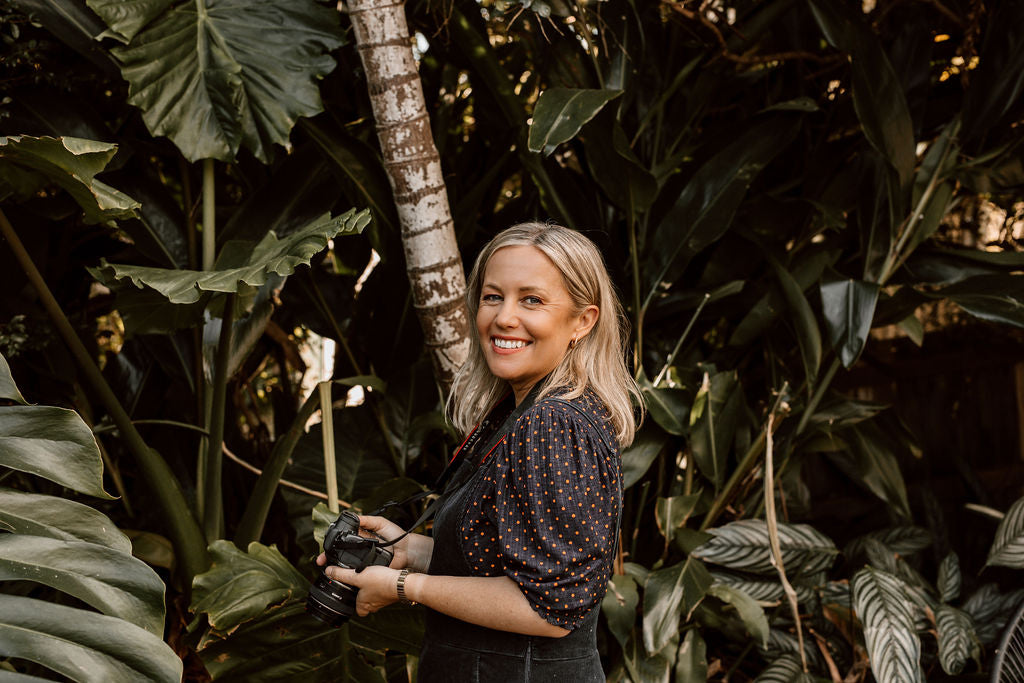 Outside of Life Unhurried, Krista works as a travel photographer and videographer, helping to convey stories through visual content. Her lifestyle consists of being on the road creating content for big names like Tourism Australia. Whenever she has the opportunity, she likes to spend time with her husband and travel in their vintage caravan. Follow along to find out which slow stays she enjoys the most and much more.
Q: Slowing down, being mindful and wasting time to pursue pleasure are so important. What do you do to take time out?


A: I couldn't agree more with that statement! A few years ago, I just got so sick of hearing myself tell people how busy I was; plus, I feel like as I get older, time is going faster, so I'm desperate to slow it all down! My favourite things to do to take time out and slow down are cooking - the ultimate is to have a whole afternoon where I turn up the jazz music, pour myself a glass of red wine and prepare food for my friends and family. Then, we all sit outside and enjoy the conversation and delicious food. An afternoon like this is so soul-warming and fulfilling; I just love it. I've also started bodyboarding again. My husband used to be a professional bodyboarder and surfed all over the world. He's retired now, but lately, when the waves are nice and small and fun, I've been getting out there with him and absolutely loving it.
Q: Name 3 x brands you're coveting right now and you'd like to add to your home


1. Outland Denim - Every single step of their production is done in an environmentally friendly and socially responsible manner, not to mention that their designs are amazing too. This here is completely my style.
2. We built a little Airbnb recently, and my brother-in-law did the build but also custom-built the furniture and fittings. I would basically show him or draw him an idea, and then together, we'd work out how to do it. My sister and I are currently pushing him into doing more custom furniture for people as he is so incredibly talented. You can see our Airbnb here, and his Instagram is here.

3. Patagonia - Goes without saying.
Q: What does the perfect slow stay for you involve? 


A: I know I've arrived at a perfect slow stay when within minutes, I can feel my body loosen and my mind let go of the noise. It doesn't always have to be off-grid and in the middle of nowhere; I think you can create a slow stay in the way you furnish a room, through sounds, small and the way things feel to touch. I think we need to take responsibility individually, too, to create a slow stay mentally. Turn off the phone, don't use screens and find different ways to pass the time. Sure, you can meditate, but for only so long. I think things like board and card games make you slow down; a good bath and a book, somewhere to cook for yourself and being close to and immersed in nature are always beneficial. Slow Stays are about properties that are sustainable and tread lightly on the Earth, but they are more importantly about getaways that can help to make our lifestyles more sustainable. How busy everyone currently is is definitely not sustainable in the long term.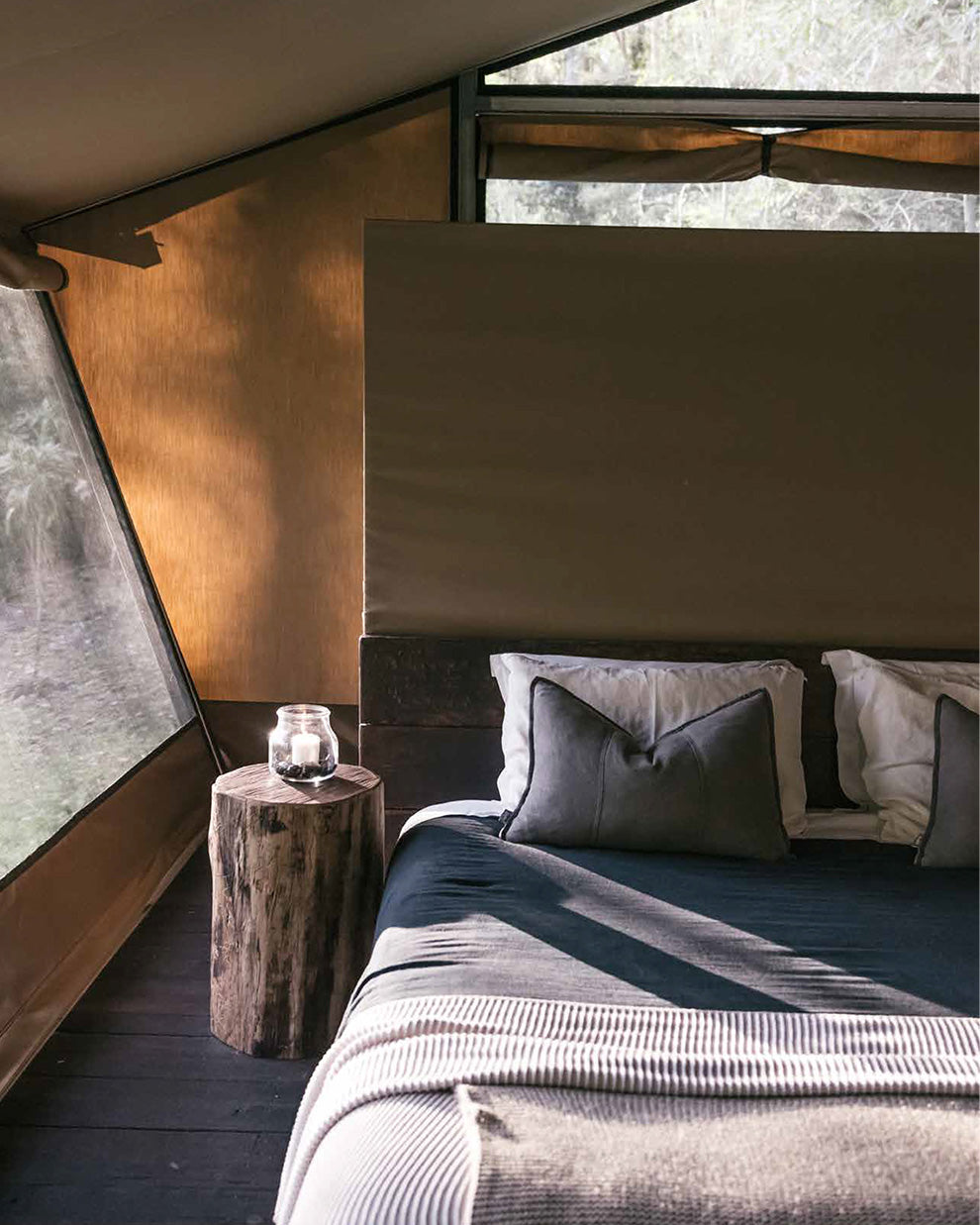 Q: In your own life and personal design, what colours do you gravitate towards in your home? 


A: I'm SO neutral, but I'm trying to add more colour! My wardrobe is pretty much black, navy, white and grey. My house has white walls, grey concrete tiles, jute rugs and lots of timber. I do love rust, different tones of mustard, orange and different tones of blue (which is always calming).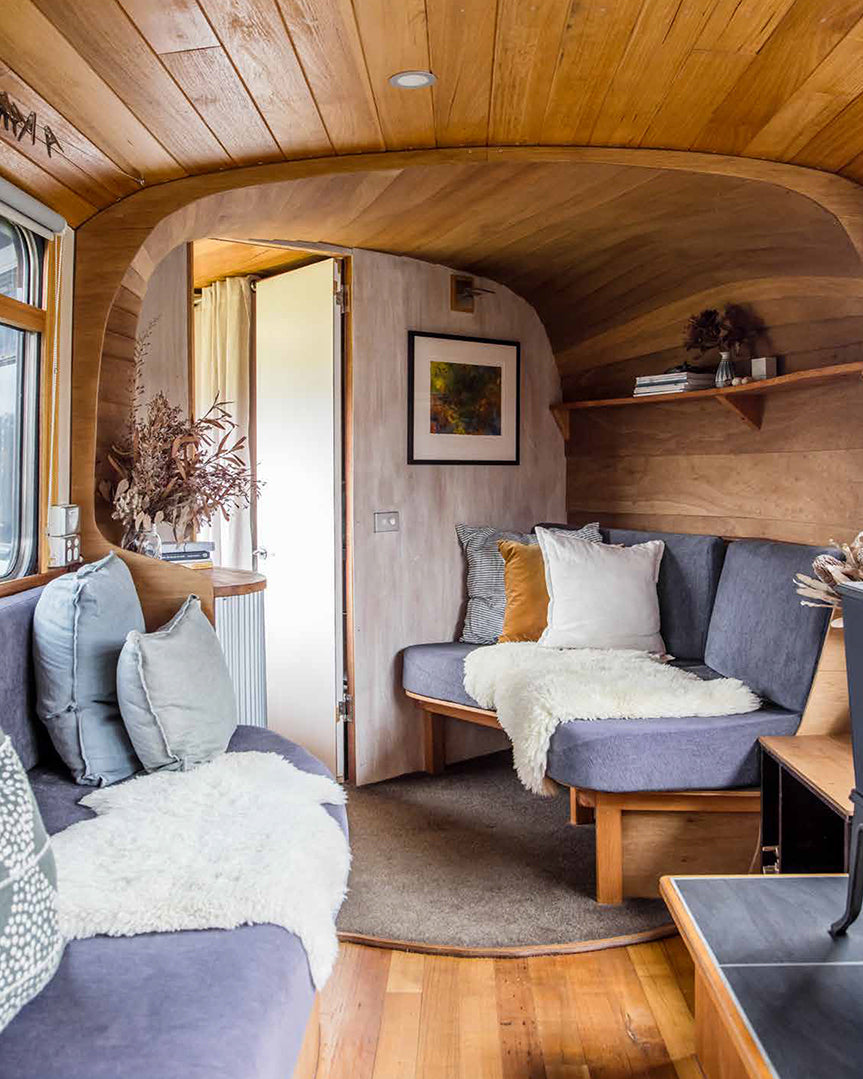 Q: From a design perspective, if you could go back in time, what era would it be and why? 


A: I absolutely love Palm Spring's style Mid-Century Architecture. I love minimalism, and I'm obsessed with lines and simple geometric shapes. It all just has a timelessness about it, and I'm obsessed.


Q: We believe that if you sleep well, you live well. What does your sleep wind-down routine look like?


A: I'm actually a great sleeper and LOVE my sleep. I always tell my friends and family (that struggle with sleep) that you have to set yourself up for a great sleep. My perfect sleep routine is: Having freshly washed linen sheets, having a relaxing hot bath before bed, a Chamomile Tea and reading a book in bed until my eyes get heavy and I naturally fall into a deep sleep.