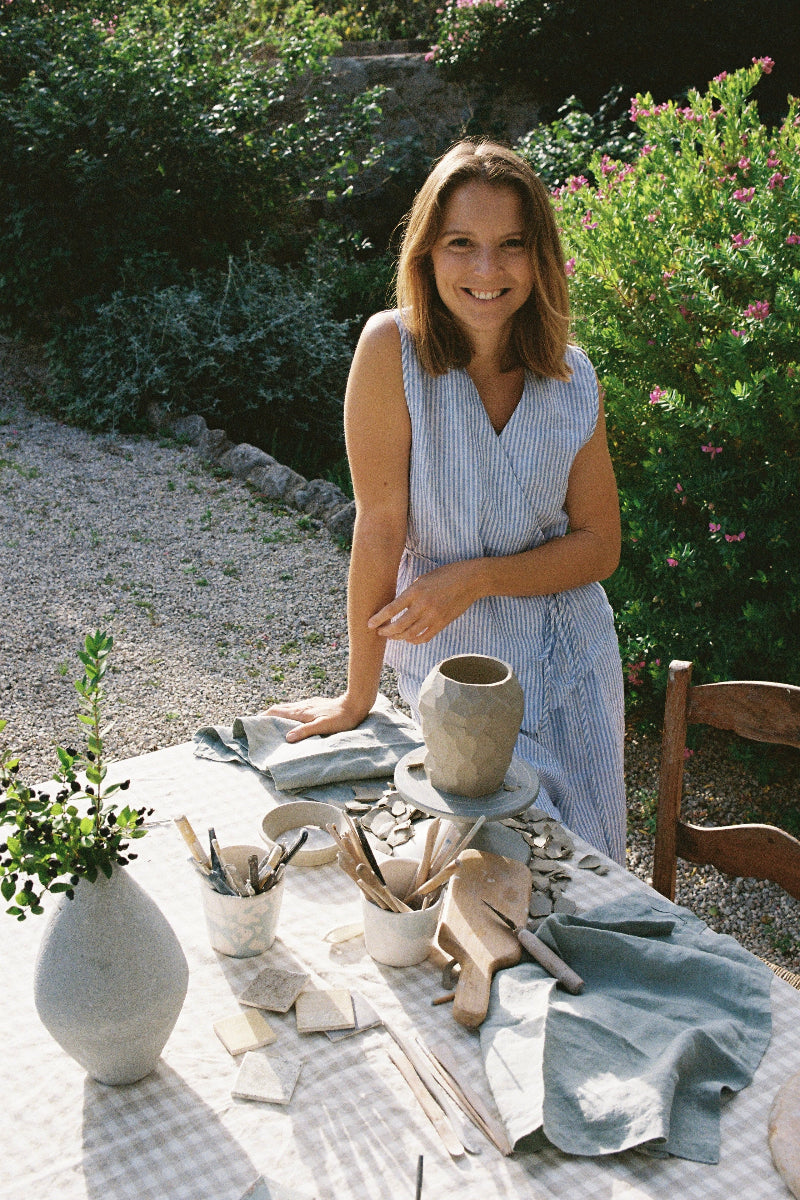 How Mallorca Local Lisa Heschel Brings Creativity Into the Every (dada) Day
Posted: 03 May 2023
The warm sunrays kissing your skin, the crashing of the ocean in the background, the varying blue hues of the seaside and the soothing spinning of a pottery wheel — Let us transport you to the picturesque Spanish island of Mallorca, where we will chat with Lisa Heschel, the founder of Dada-days.
Dada-days is an online platform that offers creative experiences for the curious-minded. With the modern world's busy culture and constant dependence on digital devices, dada-days offers a refreshing break from this daily routine. A moment to slow down and remember the joy of doing one thing at a time.The serene natural beauty of the island of Mallorca acts as a backdrop to you stepping into your creative energy; getting crafty with a group of like-minded individuals.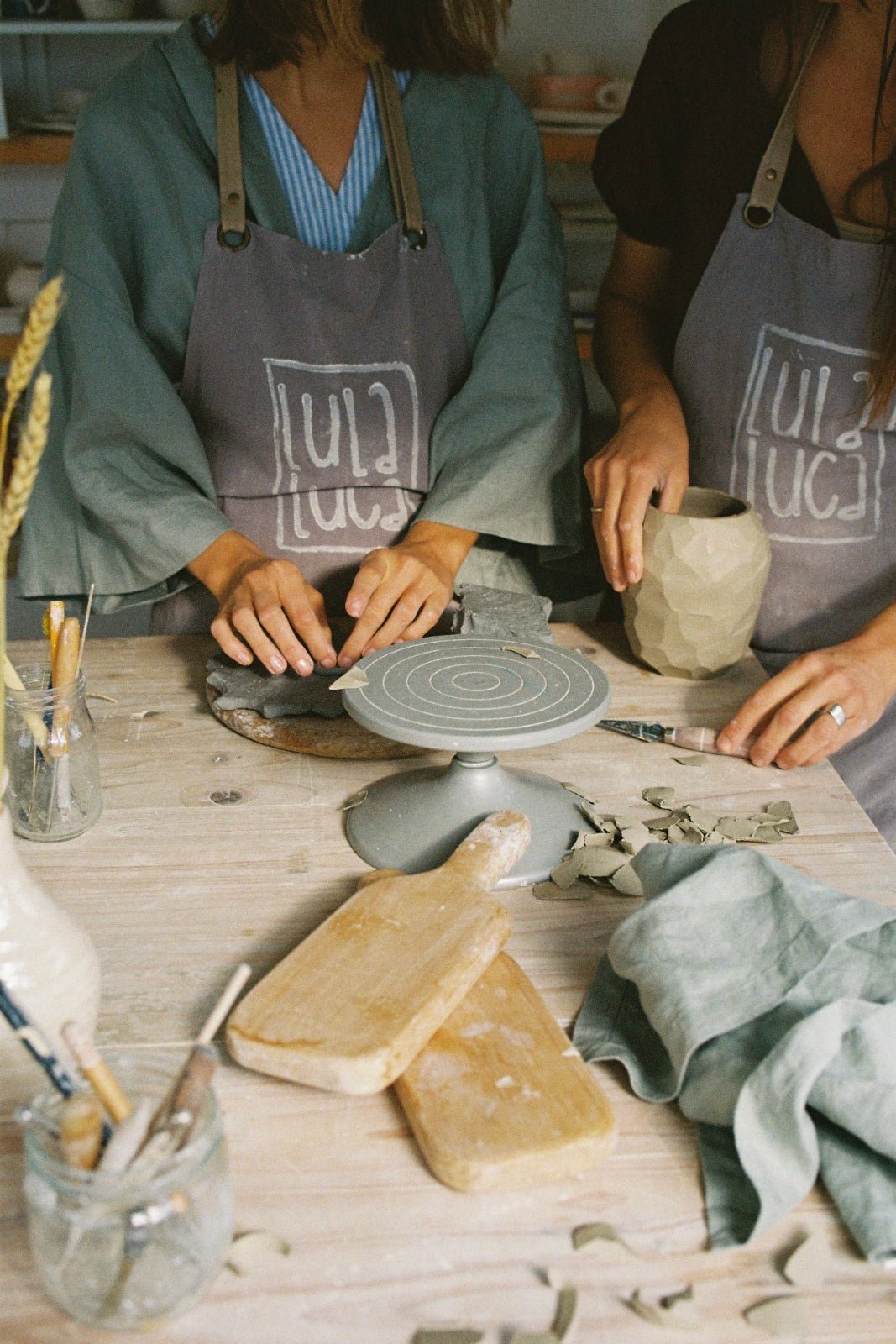 Offering 'offline' experiences that ignite your inner creator, like jewellery making, wheel throwing, experimental painting, glass fusing and creative movement. Through dada-days, Lisa connects local artists with a collection of curious students. We have been lucky enough to chat with Lisa and ask her some questions about her life (as well as some tips from a local on how to best explore vibrant Mallorca).
Q: Tell us what attracted you to Mallorca from a creative perspective. From where we stand (mostly from having you on our Instagram feed), it appears to be a magical creative hub. Does that resonate with your day-to-day up-close experience? 

A: There is a lot going on in Mallorca at the moment in terms of creativity. A new generation is arising that appreciates the traditional crafts - which the Mallorcans are very proud of - and reinterpreting it. Mallorca doesn't even have a million inhabitants, but the density of creative people, places, and cultures is high and extends across the whole island, not just inside Palma. More and more young people are discovering the charm of Mallorcan villages, resulting in hip and creative people living and organizing cool events in supposedly sleepy villages. I still haven't seen everything yet. You definitely don't get "island fever" with all this variety.

Below: Lisa wears our French Flax Linen robe in Sage, and the table is styled with our French Flax Linen Tablecloth in Beige Gingham.
Q: Where do you look for inspiration?

A: I've had my own little pottery studio in my basement for a few months now. I am currently in the midst of interior designing, and there is where I'm always extremely inspired. Many friends of mine are also artists or photographers. Engaging and chatting with them always inspires me to start a new project or develop existing ones (e.g. @merimoyhom, @alkari_kraft, @tegan.emerson, just to name a few). I'm also lucky enough to take the courses from @dada.days myself to test them before they go online. As a result, I'm often in the artists' studios and learning new skills (e.g. glass fusing, jewelry making etc.). Otherwise, Gallery visits, bookstores, flea markets, weekend trips, or even Pinterest helps me to stay inspired. Actually, I don't struggle with feeling inspired, but unfortunately, I often lack the time to create and craft since I have a little daughter and a business.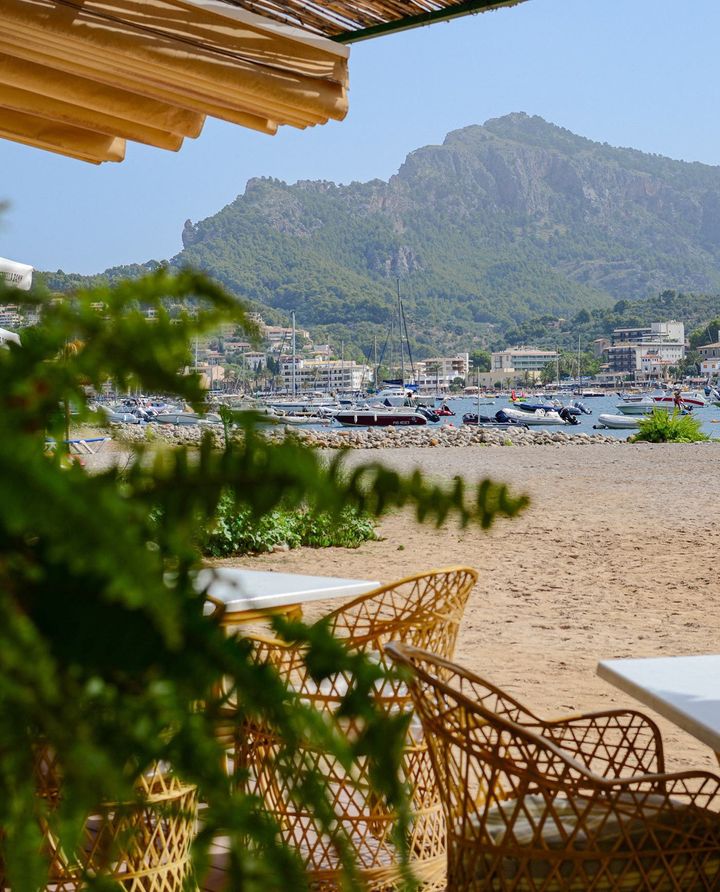 Q: What does the perfect day trip out in Mallorca look like?

A: On Sunday mornings, I like to go to the flea market in Consell. Here I have found several affordable Mediterranean vases, tiles and cool paintings for my home. We also like to meet up with friends for a picnic by the sea (e.g. Platja de Formentor) or go on small hiking tours with the children. We also love having lunch at Patiki Beach, which is a restaurant by the sea (very relaxed and delicious). Of course, a creative course from dada-days should not be missing from the program. You can enjoy a lovely evening in Palma drinking wine in the Bar La Sang and having dinner at "Spot".
Q: What colours do you gravitate towards in your home?

A: I like it light: white and beige walls, white, green and brown furniture. But with a touch of colorful art on the walls and large plants in the corners.


Q: In Mallorca what is your favourite restaurant, wine bar, museum and  spot to watch the sunset? 


A: Mallorca's villages are anything but boring. The restaurant Ca Na To Ne Ta in the small charming village of Caimari is proof of that. For me, the perfect it's the place to spend a mild summer evening. In Palma, Bar La Sang is "The place to be" for Natural Wine. At Sa Foradada you can take a super nice walk through olive groves and watch the sunset over the sea.
Q: From a design perspective, if you could go back in time what era would it be and why?


A: What comes to mind is that I would like to have been a student at the Bauhaus in Dessau. I was at the University of the Arts in Berlin for my Master's, and I think that Art schools are very special magical places. I like the minimalist design of the furniture and architecture there to this day, which of course was very new and daring at the time.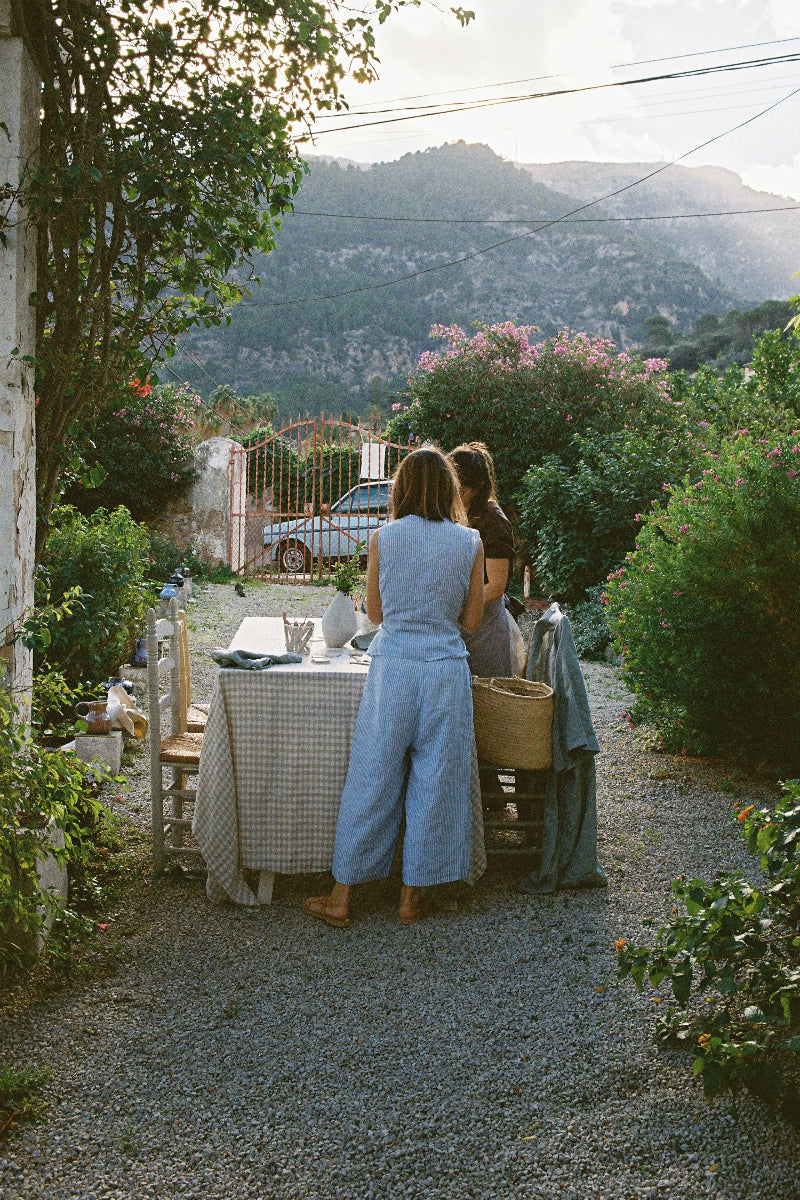 Q: We believe that if you sleep well, you live well. What does your sleep wind-down routine look like?

A: Yes, you are definitely right. But since I have my little daughter, I'm not sure if I can still vouch for that (laughs). But now that she's getting older, the nights are luckily getting a little calmer again. Nevertheless, I miss sleeping in, staying in bed and having coffee with my partner on the weekend. I don't know if I have a routine. I try reading at night instead of watching tv. I value beautiful bedding and feel especially comfortable in light colors and linen. I like to keep my bedroom clean. We have a window opposite our bed, and it is beautiful to wake up to the view of Mallorca's nature.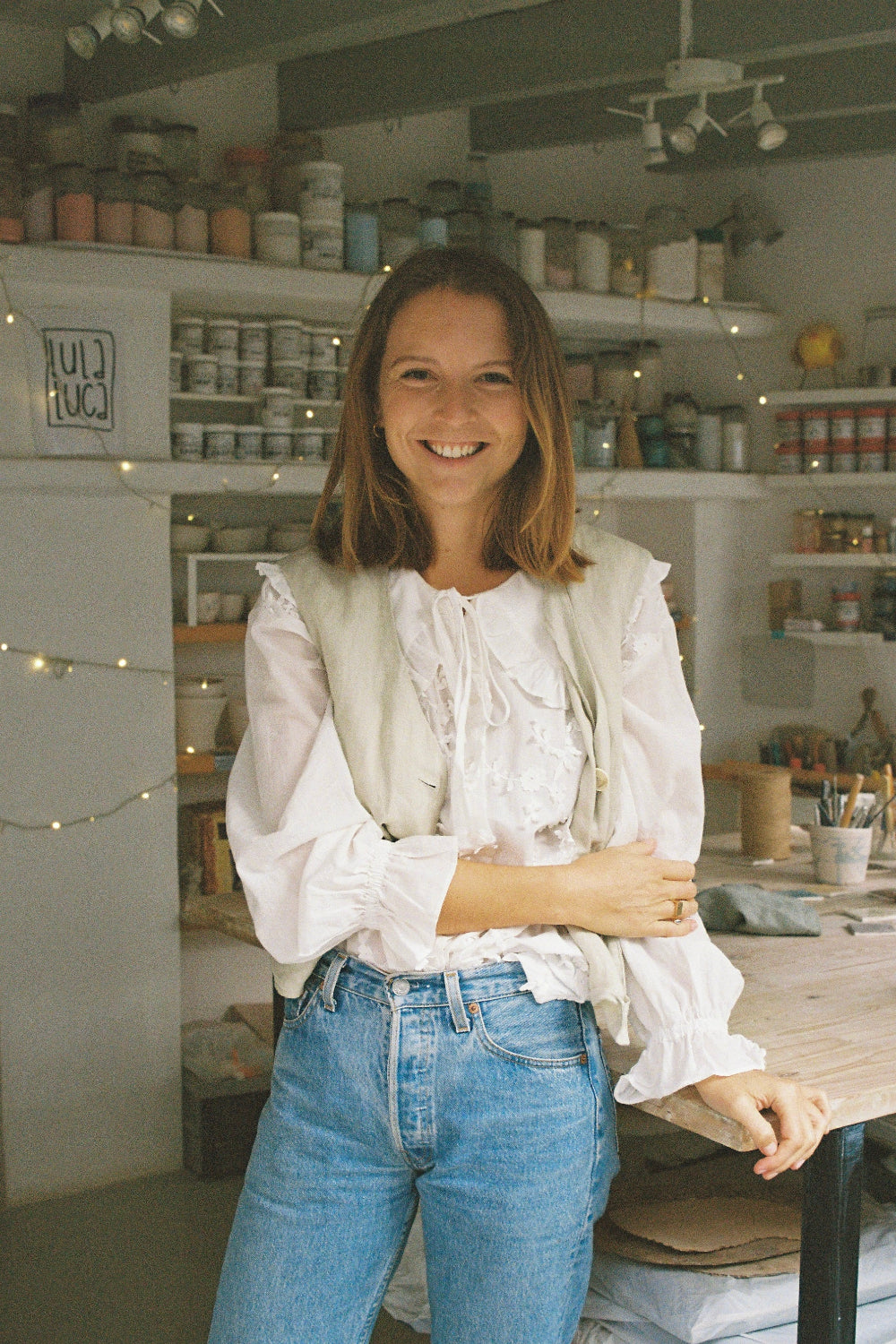 Three reasons you need to bookmark Dadadays for your European summer vacay:
1. Learn a new craft you've always been interested in

2. Immerse yourself in the aesthetic magic of Mallorca

3. Be connected with Mallorca's incredible artistic community.