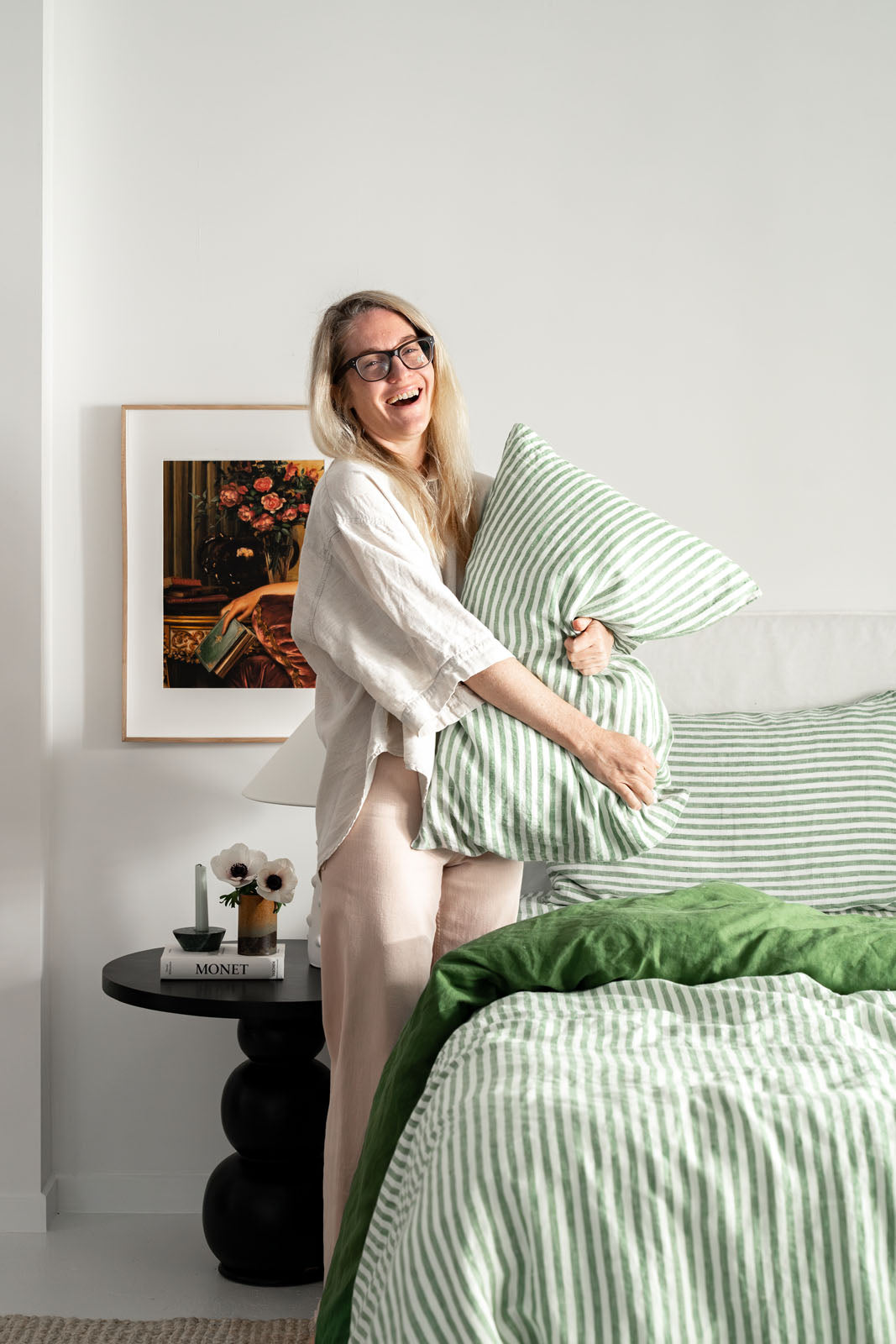 Press
Celebrating 11 years of happy customers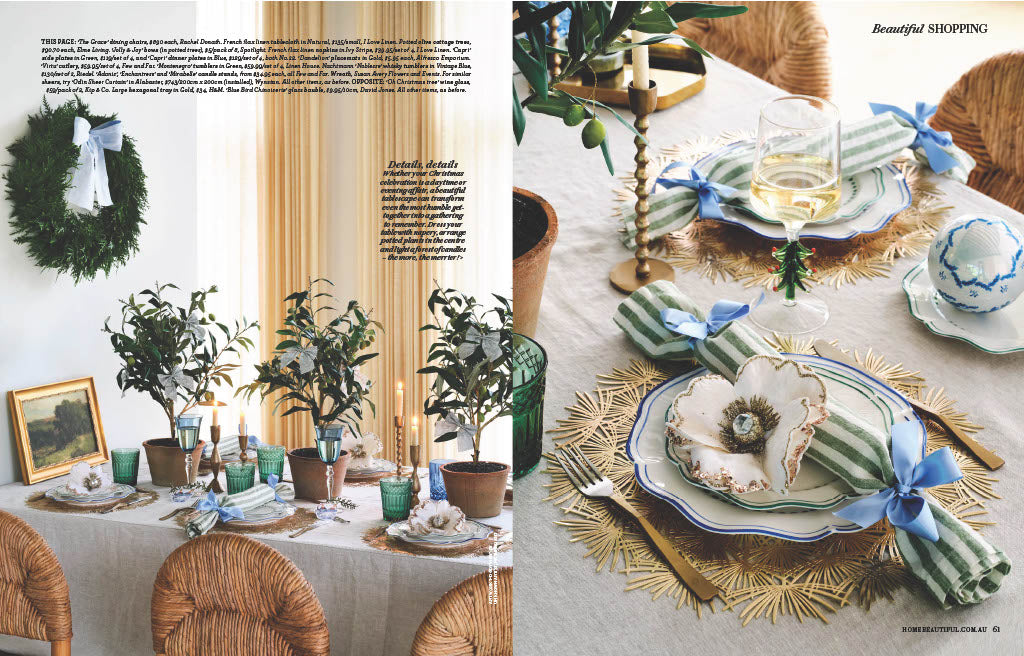 Home Beautiful Magazine
November 2023
Whether your Christmas celebration is a daytime or evening affair, a beautiful tablescape can transform even the most humble get together into a gathering to remember.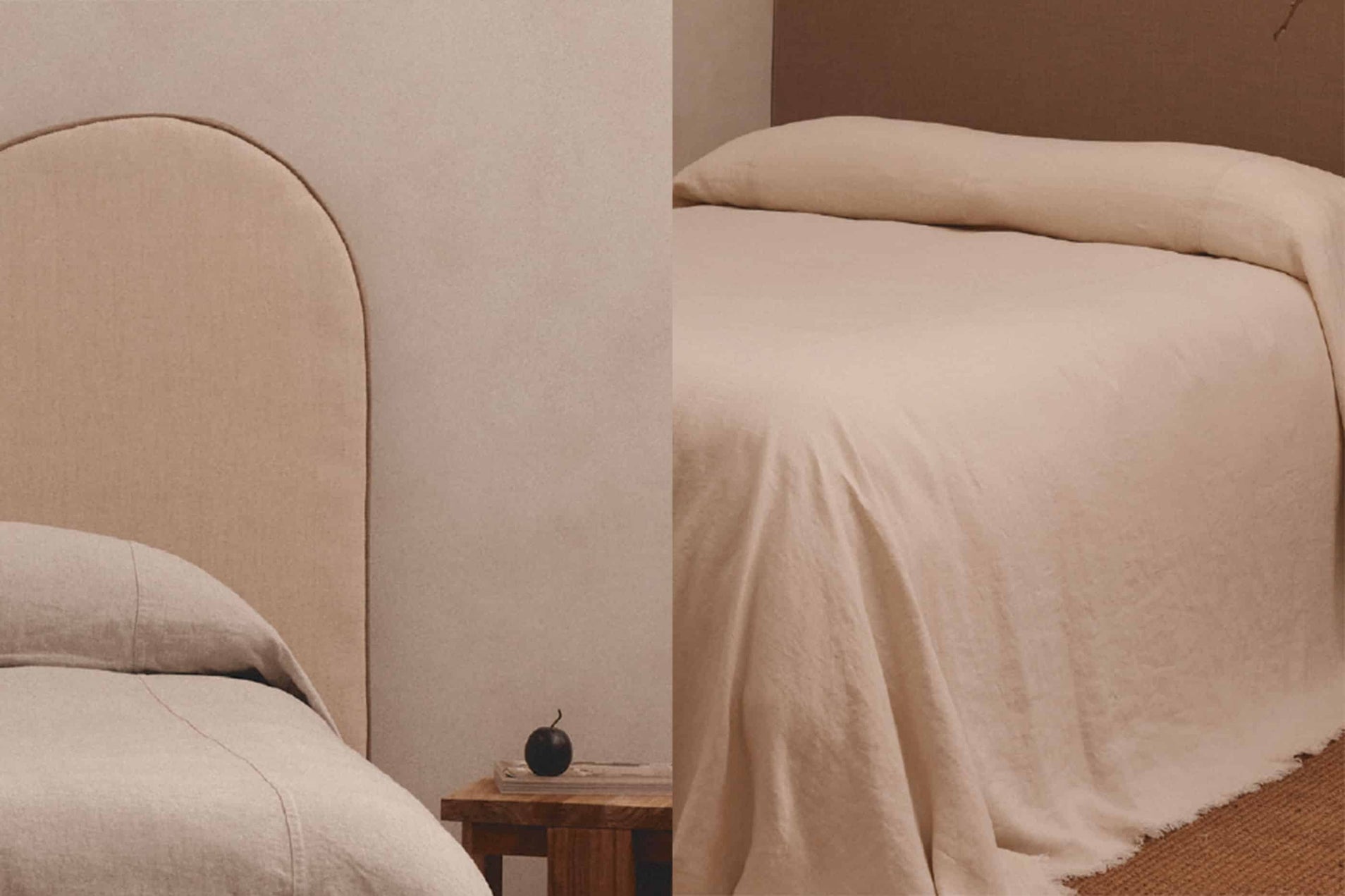 Russh Magazine
October 2023
Lifestyle brands McMullin & co. and I Love Linen's newly released 'Maude' Bedhead features two fabric options – McMullin's mushroom heavy-weave fabric on one side, and I Love Linen's signature...
Broadsheet
July 2023
Checker It Out: I Love Linen's New Collab With Ceramicist Tantri Mustika Is Black and White and Covered in Gingham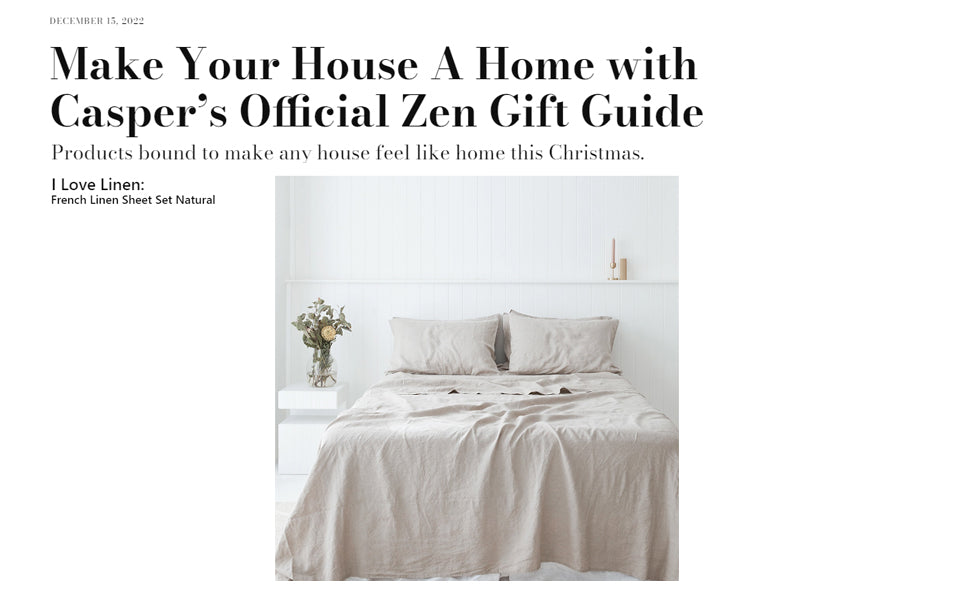 Casper Magazine
December 2022
A key ingredient to a calm home is, of course, the space in which we rest. Similar to lighting and our sense of smell, the sheeting in our bedroom also...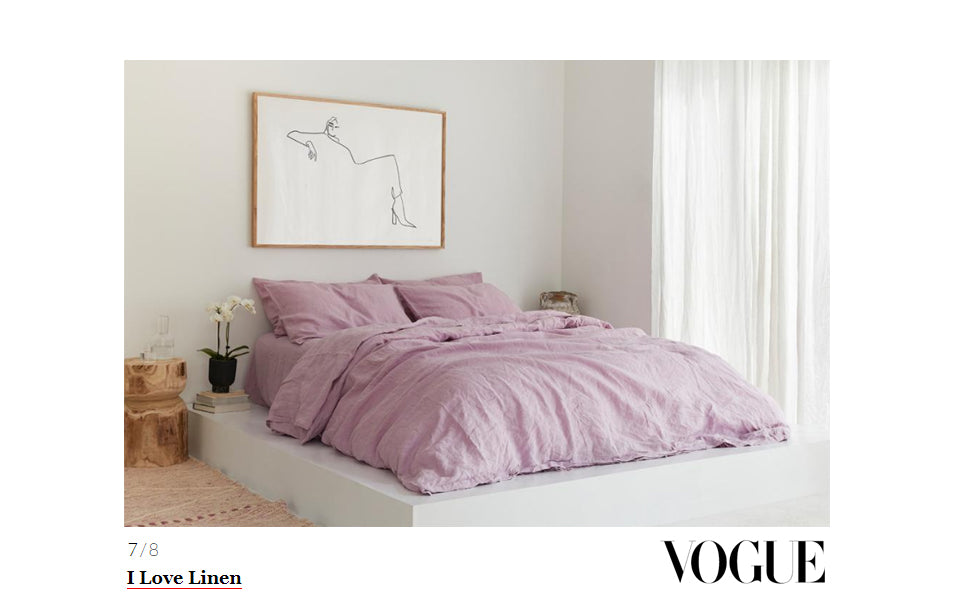 Vogue Australia
November 2022
With the tagline 'Lovely things for lovely people' I Love Linen really does practise what it preaches. Built in Australia but with an international outlook, I Love Linen has been...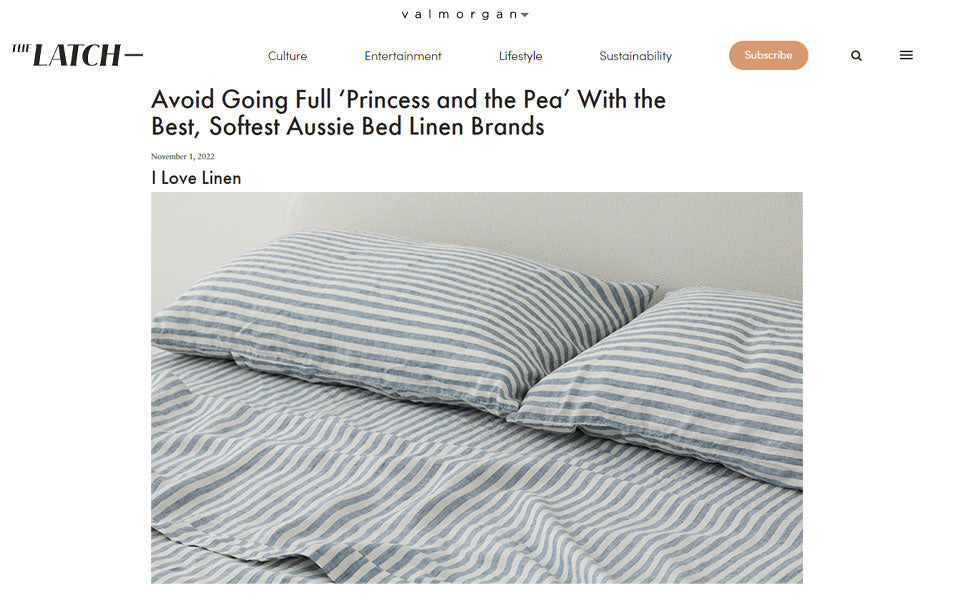 The Latch
November 2022
I Love Linen began in 2012, with an aim to make bedrooms more beautiful. Since then, it's grown in a brand selling items for sleeping, bathing, cooking and relaxing. Choose...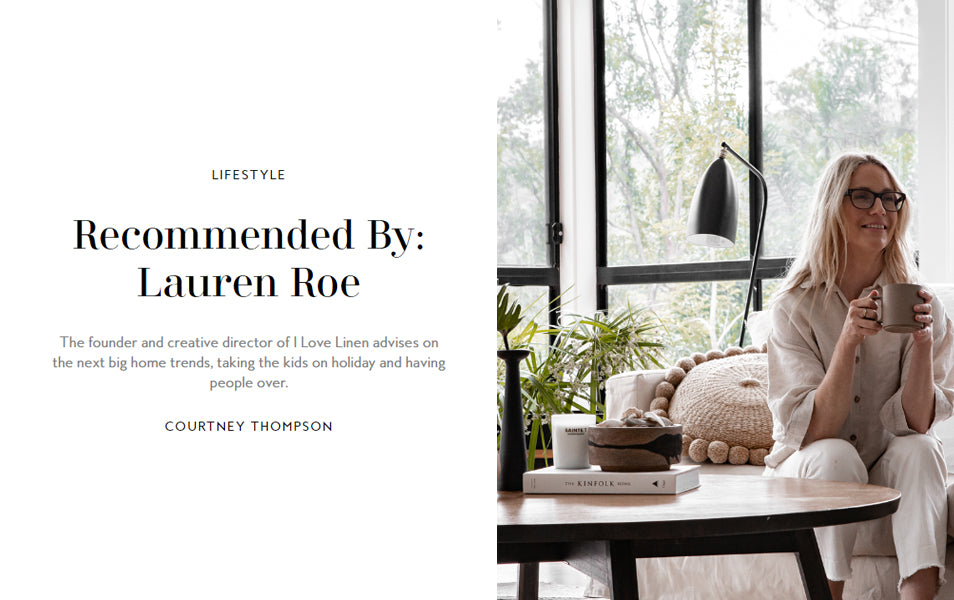 In Style Australia
August 2022
It's been ten years since Lauren Roe came back from a holiday in France with the desire to create her own range of fresh linen, inspired by her experiences in...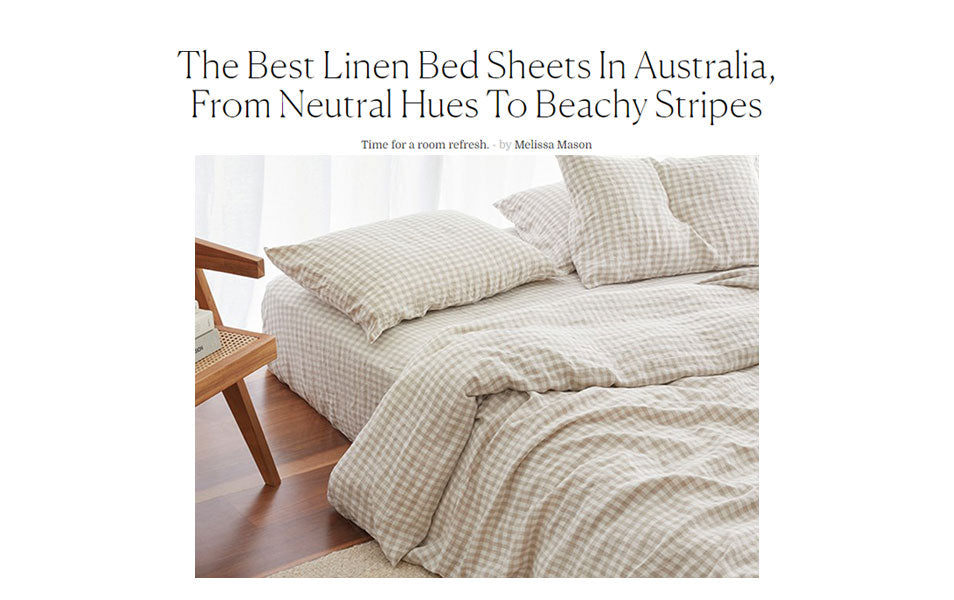 Marie Claire
August 2022
Love a good pattern when it comes to bed linen? This Australian label produces French linen bed sheets in a range of colours and patterns, including gingham and stripes. Founder...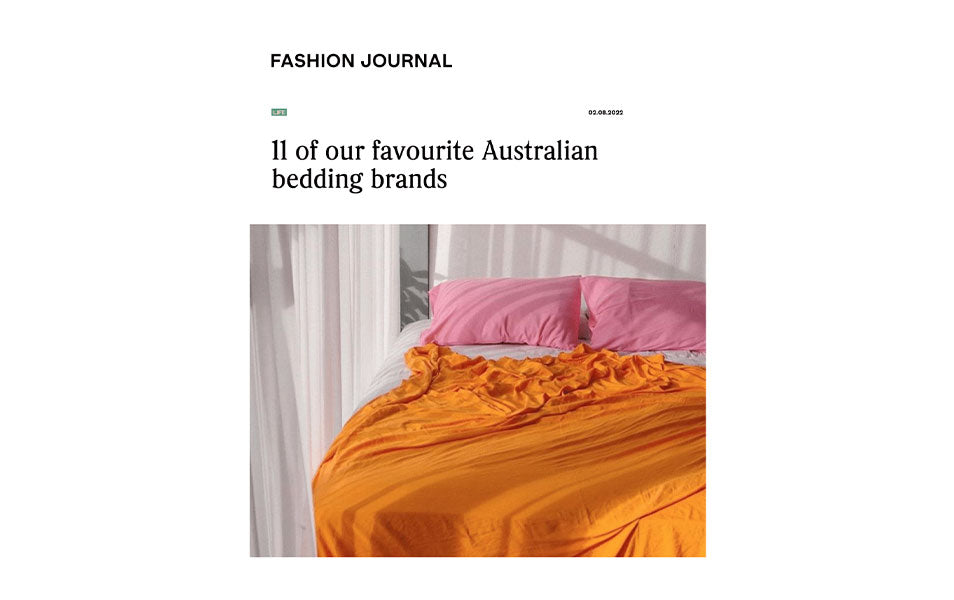 The Fashion Jounral
August 2022
As the name suggests, I Love Linen sells a dreamy range of linen bedding, all made from premium natural fibres. If you're in need of a bedroom upgrade, try its...