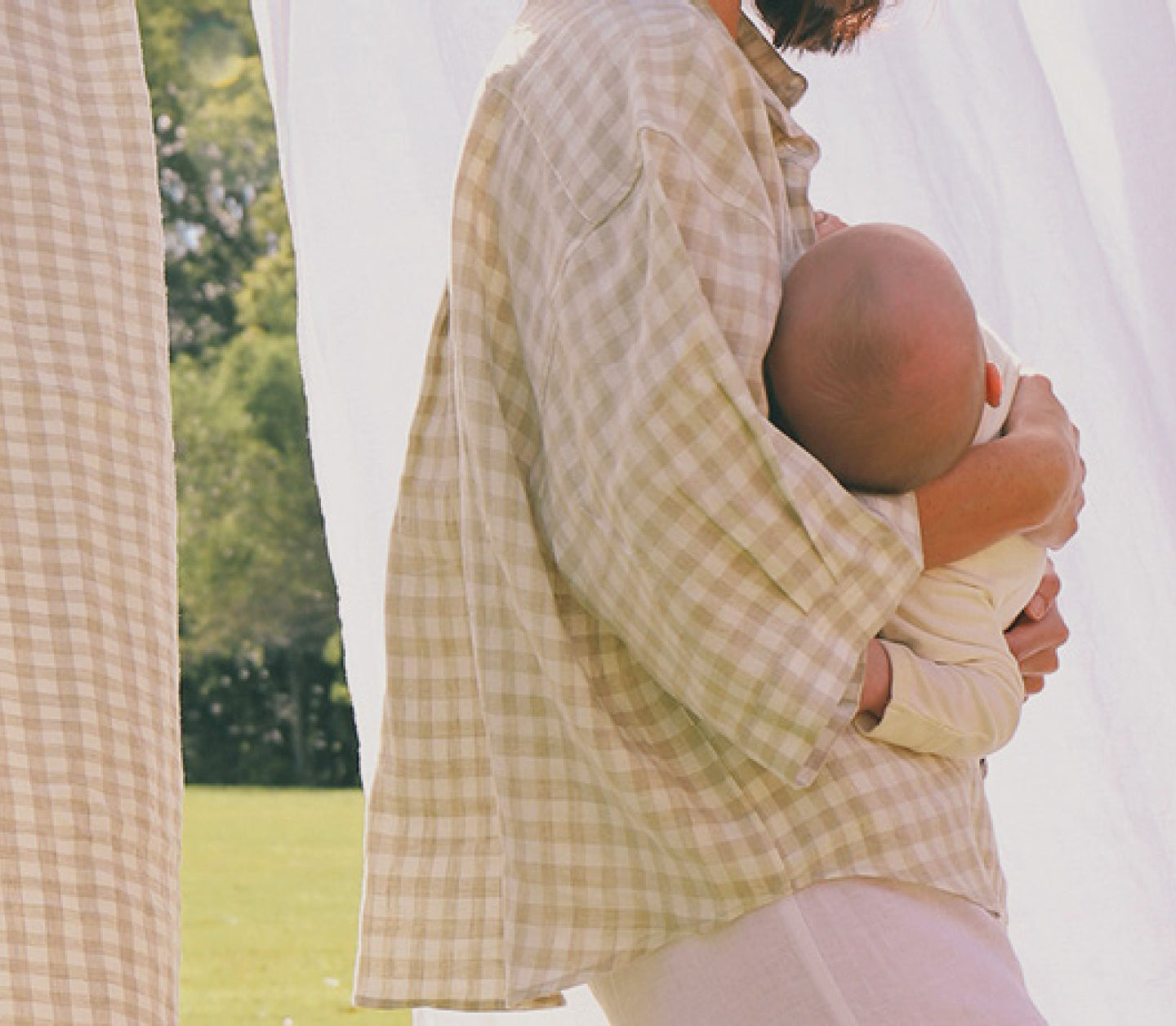 Testimonials
Celebrating 10 years of happy customers
With love, I Love Linen
We love hearing about our customers' positive experiences and are delighted to hear how much they're loving they're new I Love Linen fabrics. Our customer care team have also been tremendously pleased to hear of their service satisfaction. We'd also like to thank everyone for their testimonials and ongoing support.
Linen Bedding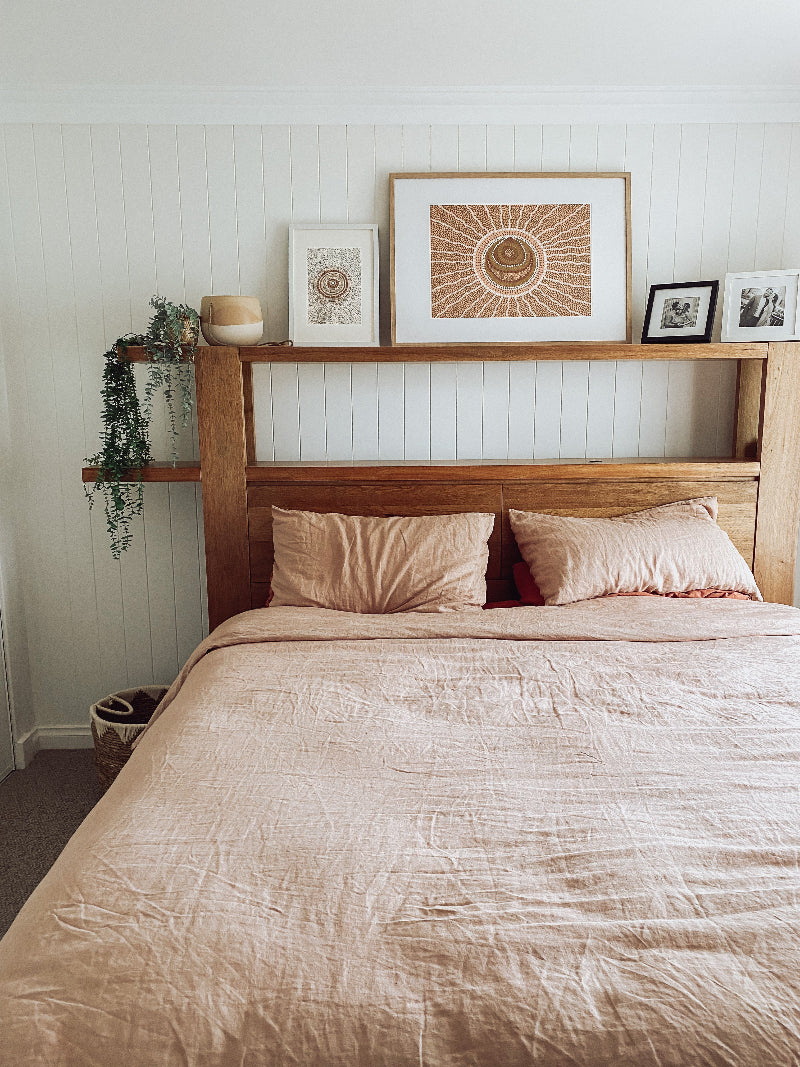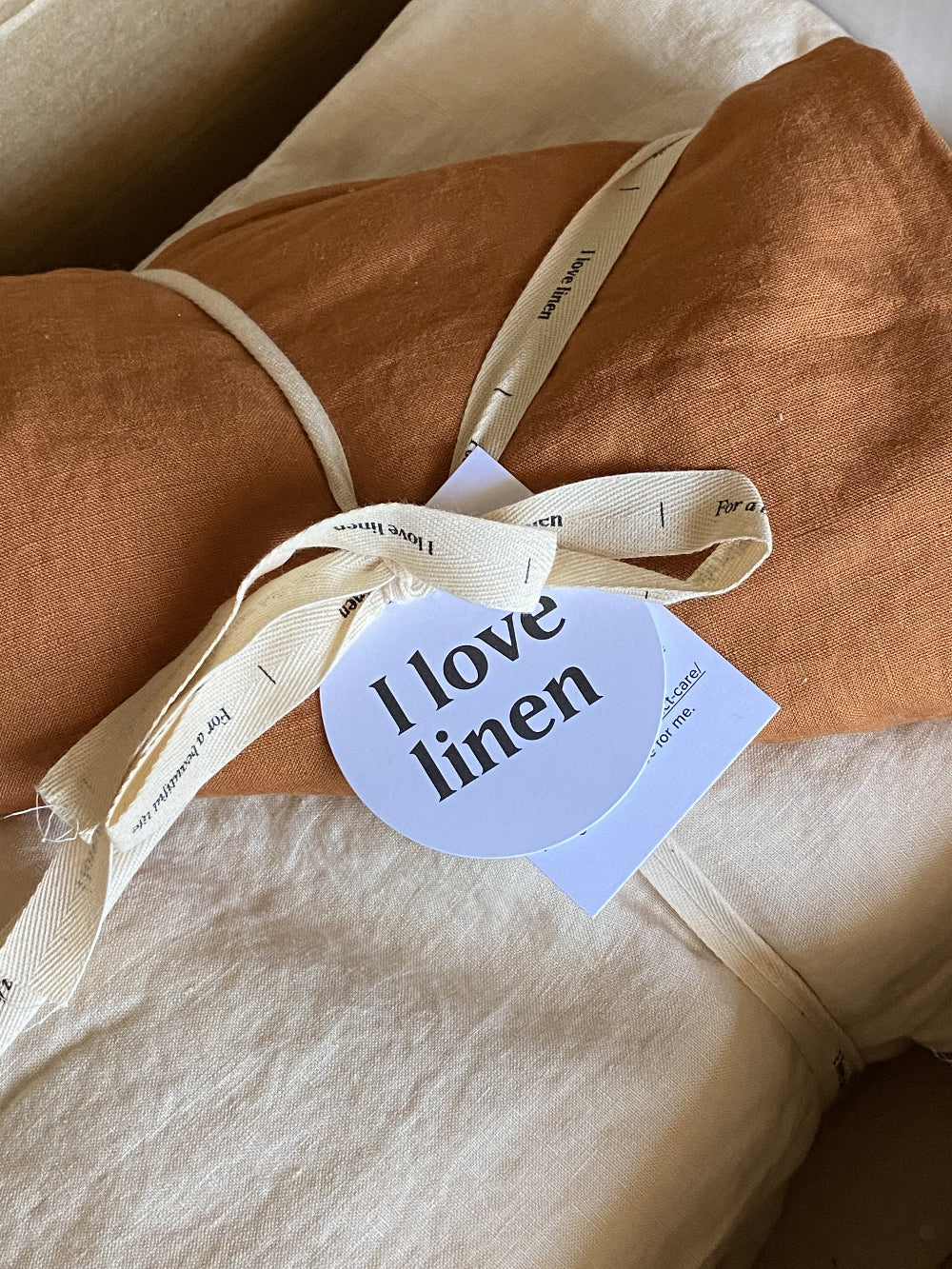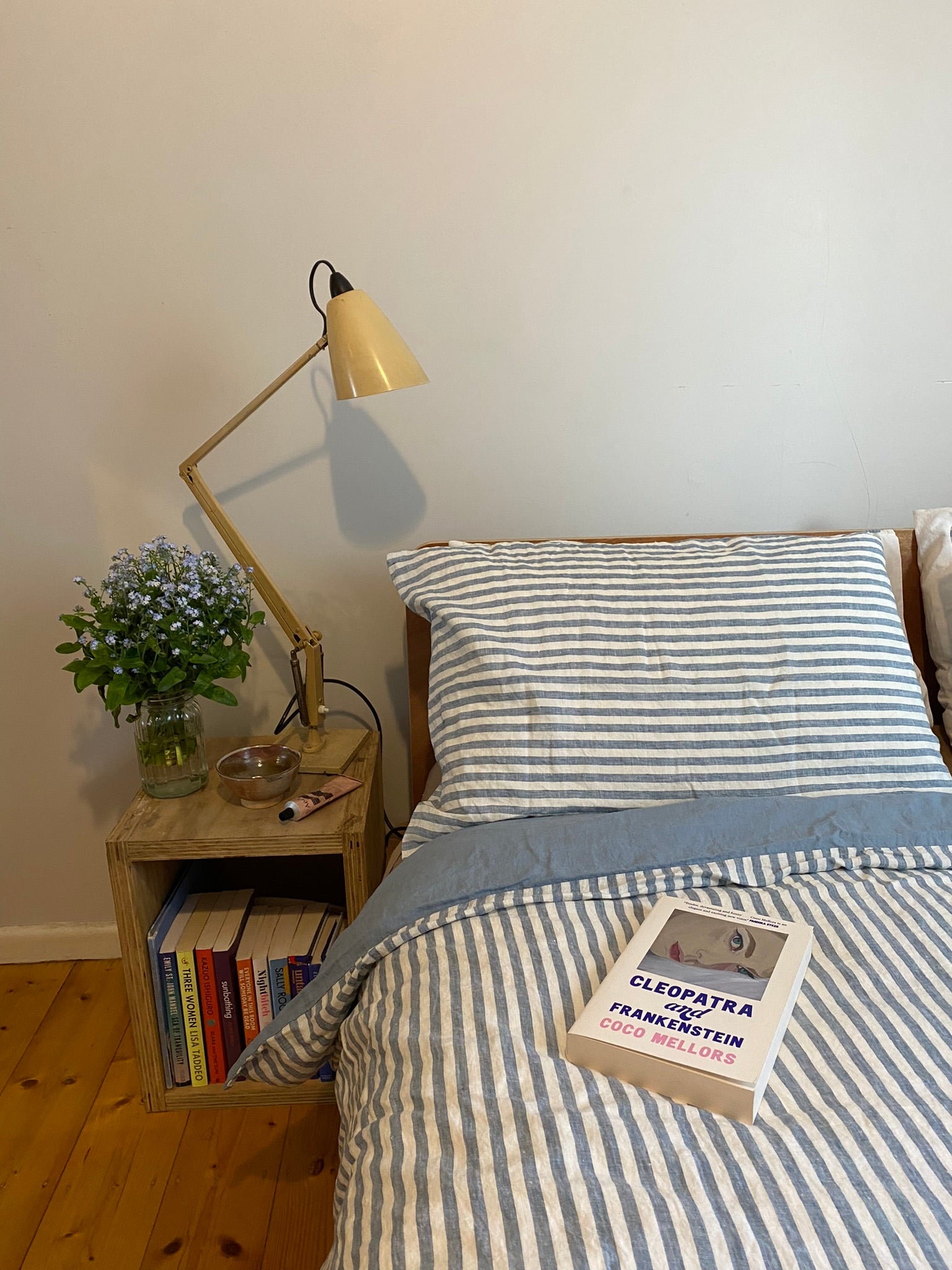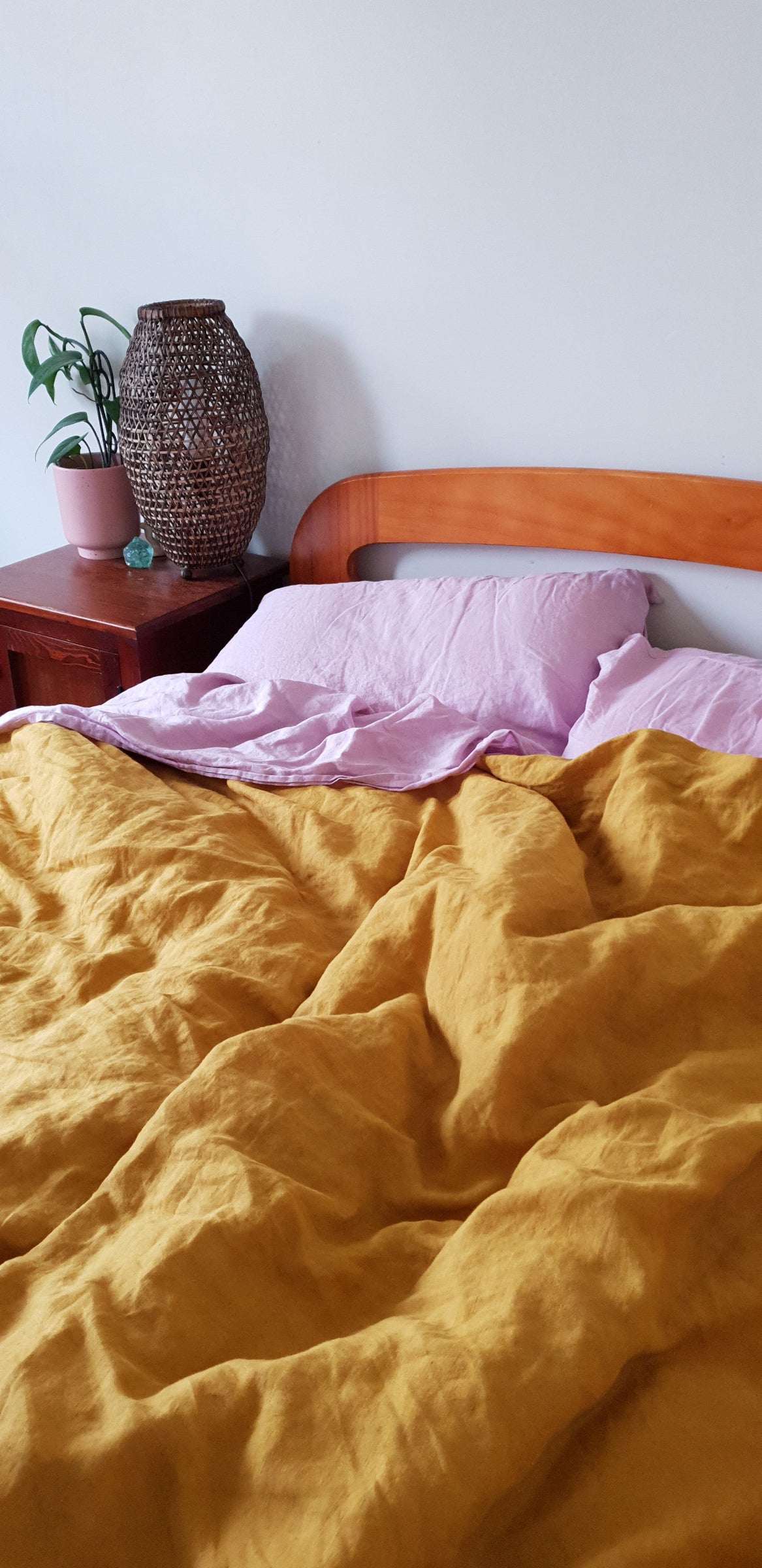 "I purchased a sage linen quilt cover & pillowcases back in June and we love it so much we just had to have another set on rotation. I saw this clay colour and just fell in love and knew it was going to be the perfect addition to our newly renovated bedroom. The French linen material is thick, soft and the colour palette is so dreamy, they wash and dry really well. 100% worth every cent. Do yourselves a favour and get on board. You won't regret it! "
Jade
French Linen Quilt Cover in Clay
"To be honest, I was skeptical at buying linen for bedding at the start, was the hype really that good? Absolutely yes! We've had two weeks in our new sheet set & cover and neither myself or my husband have complained about the bedding being hot, too thick or too tight. We're so happy with our sheet set, we're now deciding what colour to purchase next!"
Jessy 
French Linen Sheet Set in Creme
"Love love love my linen quilt cover. The Marine Blue Stripe added instant relaxed style to my room. It feels so fresh and washes so well. You feel like your bedding actually breathes! Love the ties at the bottom which are way better than buttons that just fall off."
Alyce 
French Linen Double-sided Quilt Cover in Marine Blue / Marine Blue Stripe
"Colour is great and the linen is beautiful to sleep in. Pairs great with my mustard quilt cover."
Anonymous
French Linen Sheet Set in Lilac
Hotel Bedding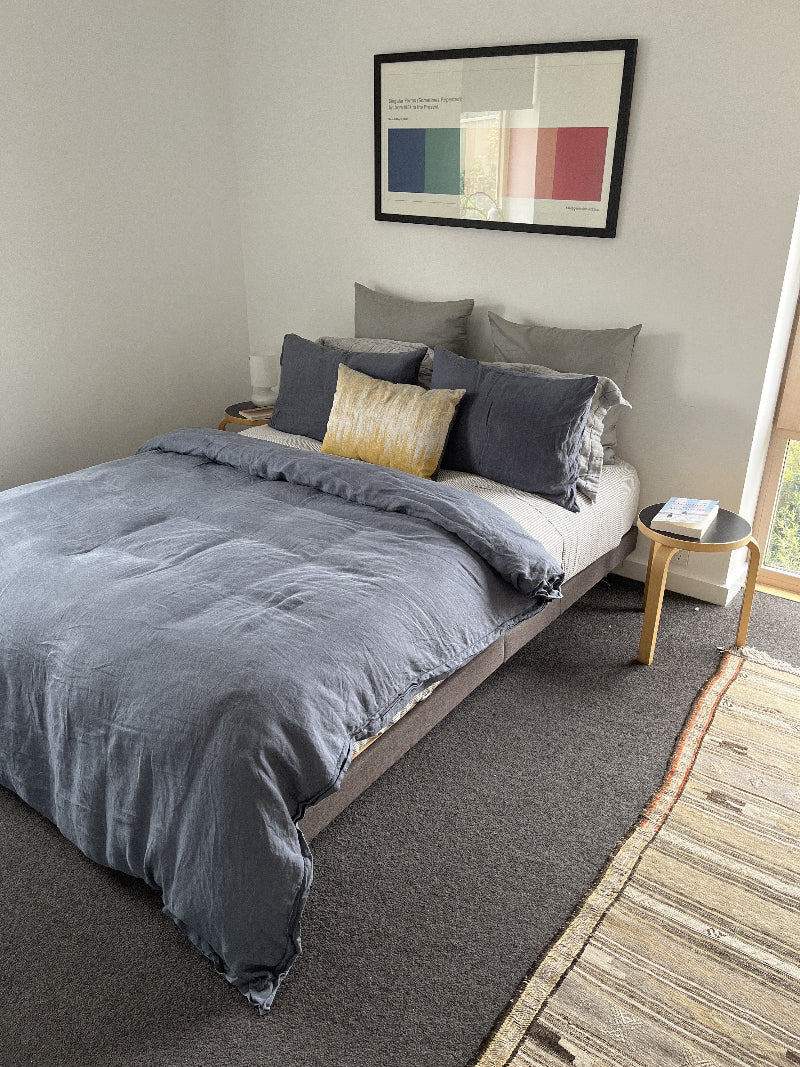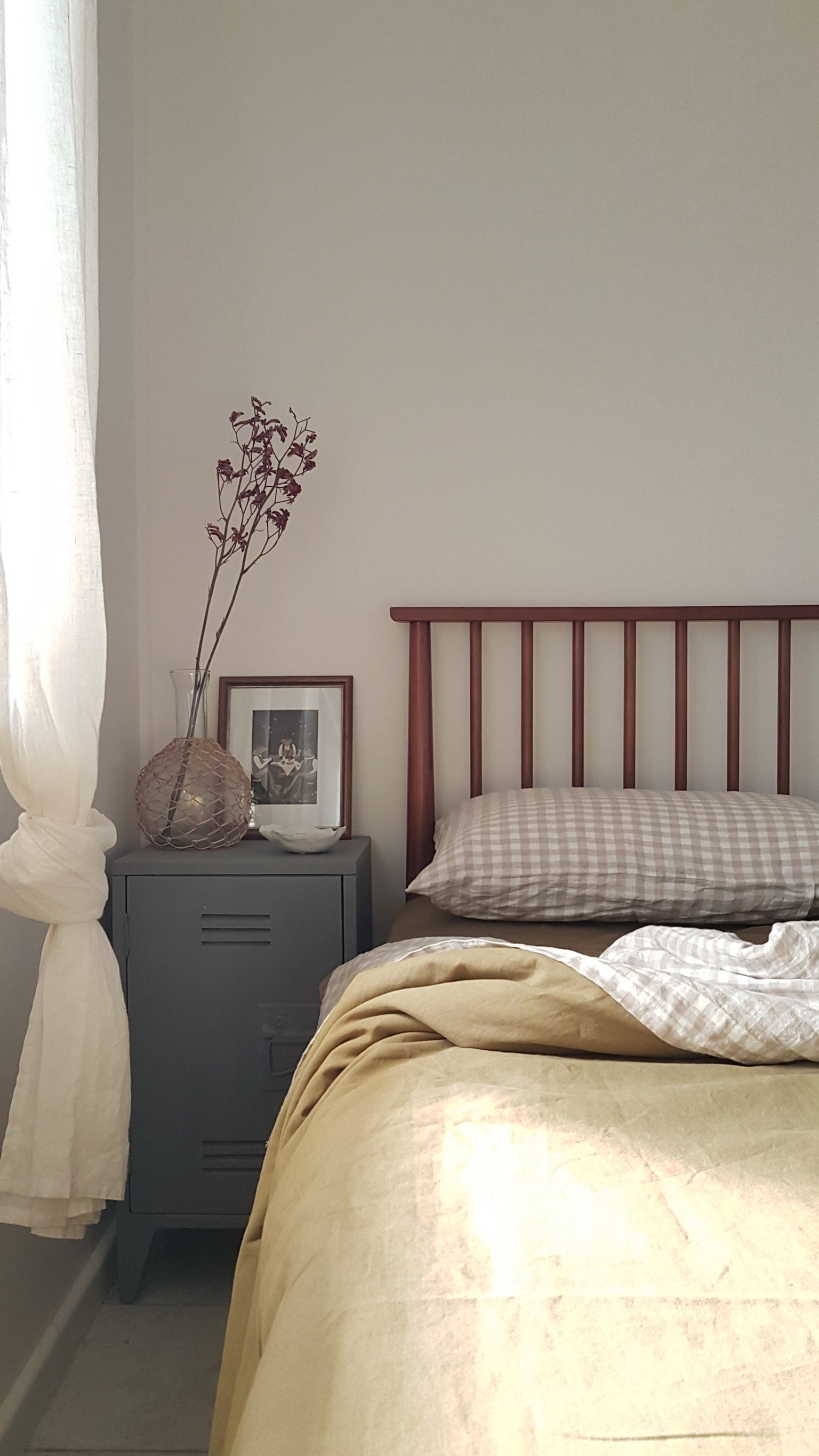 "You know the feeling that one only gets when staying in a particularly high end hotel room? The floaty , pillowy comfort of a bed that envelopes you when you get in. Well that's the feeling of the Cloud Collection. Just as it promises."
Chris
Hotel Cloud Collection - Hotel Bedding Package
"The linen is so luxurious and soft, and exceptionally comfortable, I don't want to get out of bed!! The products are very well made and wash well. The hotel cloud pillows really feel like you're sleeping on a cloud, just super comfy!"
Alison
Hotel Cloud Collection - Hotel Standard Pillows
"Actually like sleeping on a cloud. In love."
Kate
Hotel Cloud Collection - Hotel Standard Pillows
Wear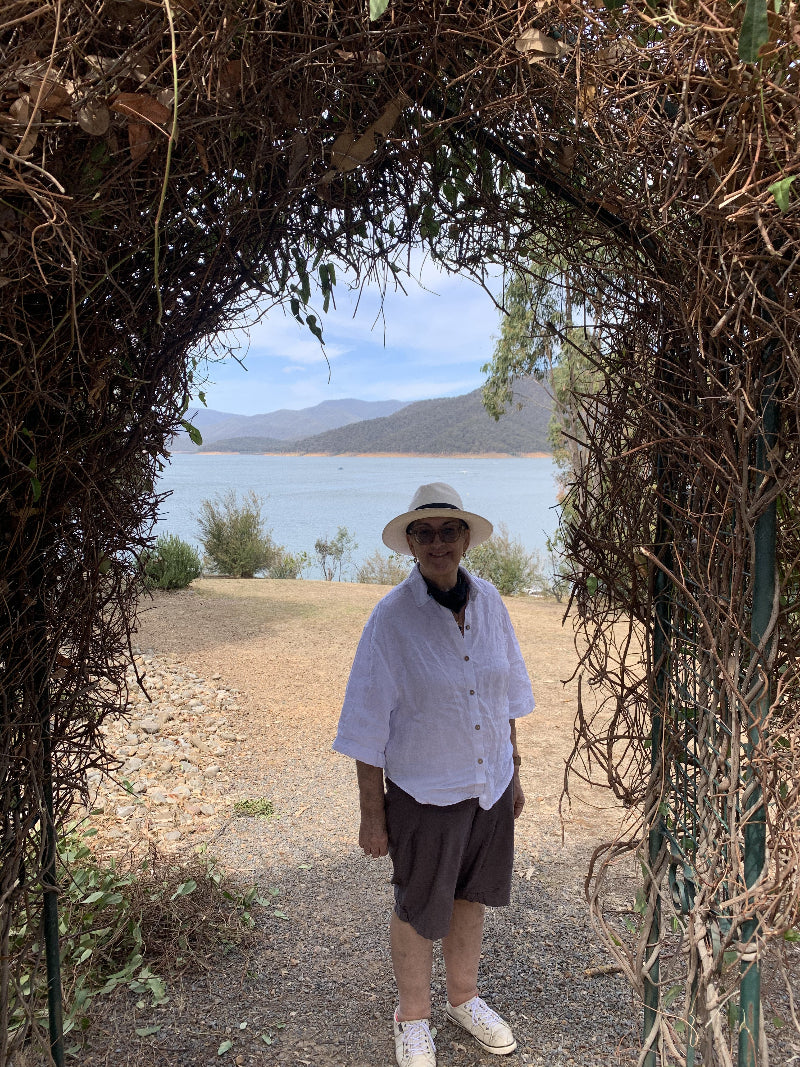 "I have always enjoyed the bed linen for some time. The ruby lounge set was my first clothing purchase- just lovely to wear , and a great fit . Photo only shows me in the shirt - it's great on my skin , as I am recovering from cancer treatment so my skin is sensitive, and I have a PIC line that I like to keep covered."
Carolyn
French Linen Ruby Shirt in White
We aim to continue upholding our reputation
With a 4.9 star rating from over 4000 reviews, we're proud to have become one of Australia's best online destinations for all things home. We hope you find our personal service and direct access to the people who design your products a refreshing change. Let's make your home beautiful, together.