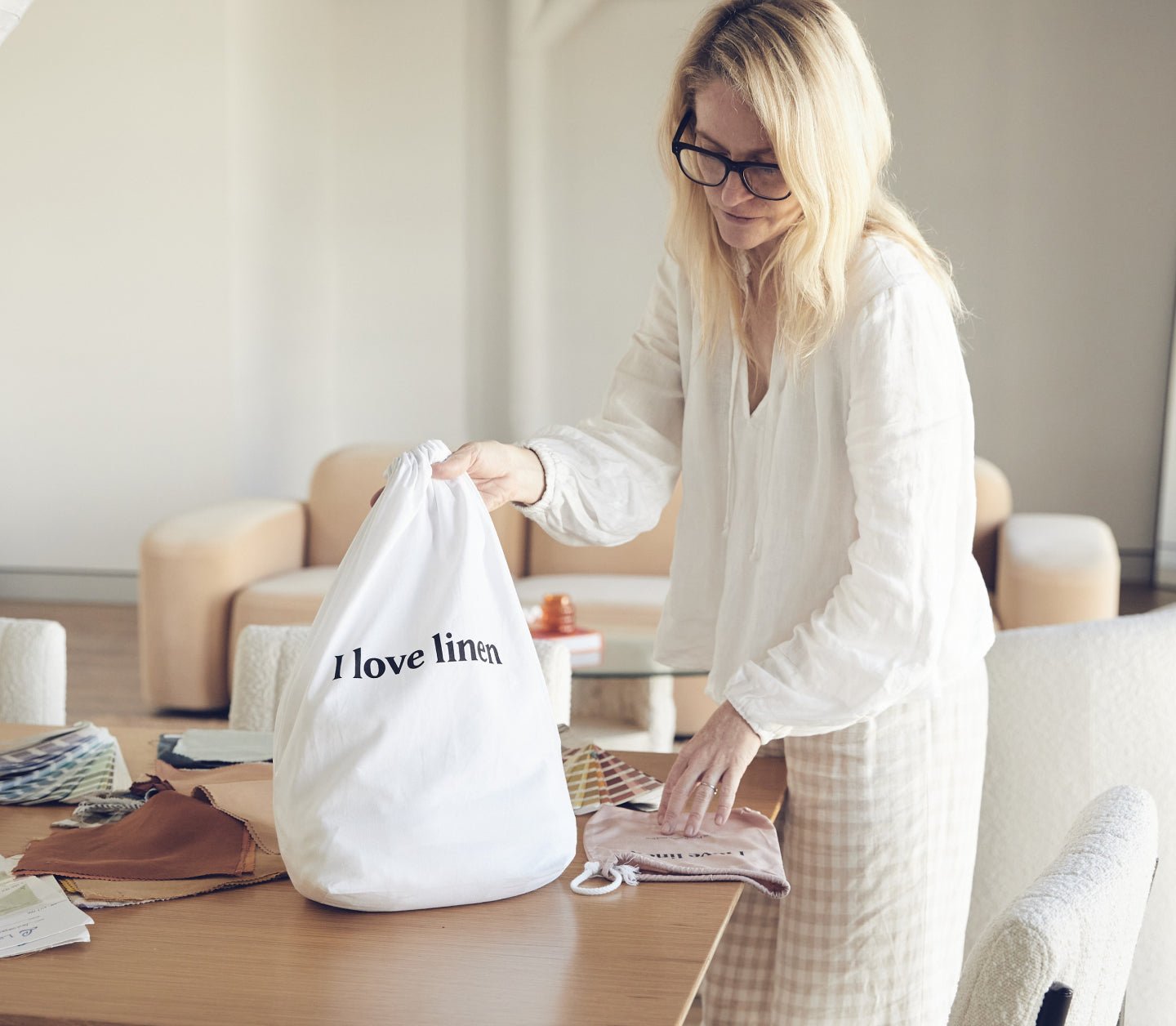 Our story
I Love Linen believes that good sleep is the basis for living well, everyday.
Indulge yourself in our range of beautiful bedding
Established in 2012, we began with our search for beautiful bedding for a perfect night's sleep, every night. As we've expanded, we're proud to have become one of Australia's best online destinations for all things home. We hope you find our personal service and direct access to the people who design your products refreshing. Let's make your home beautiful, together.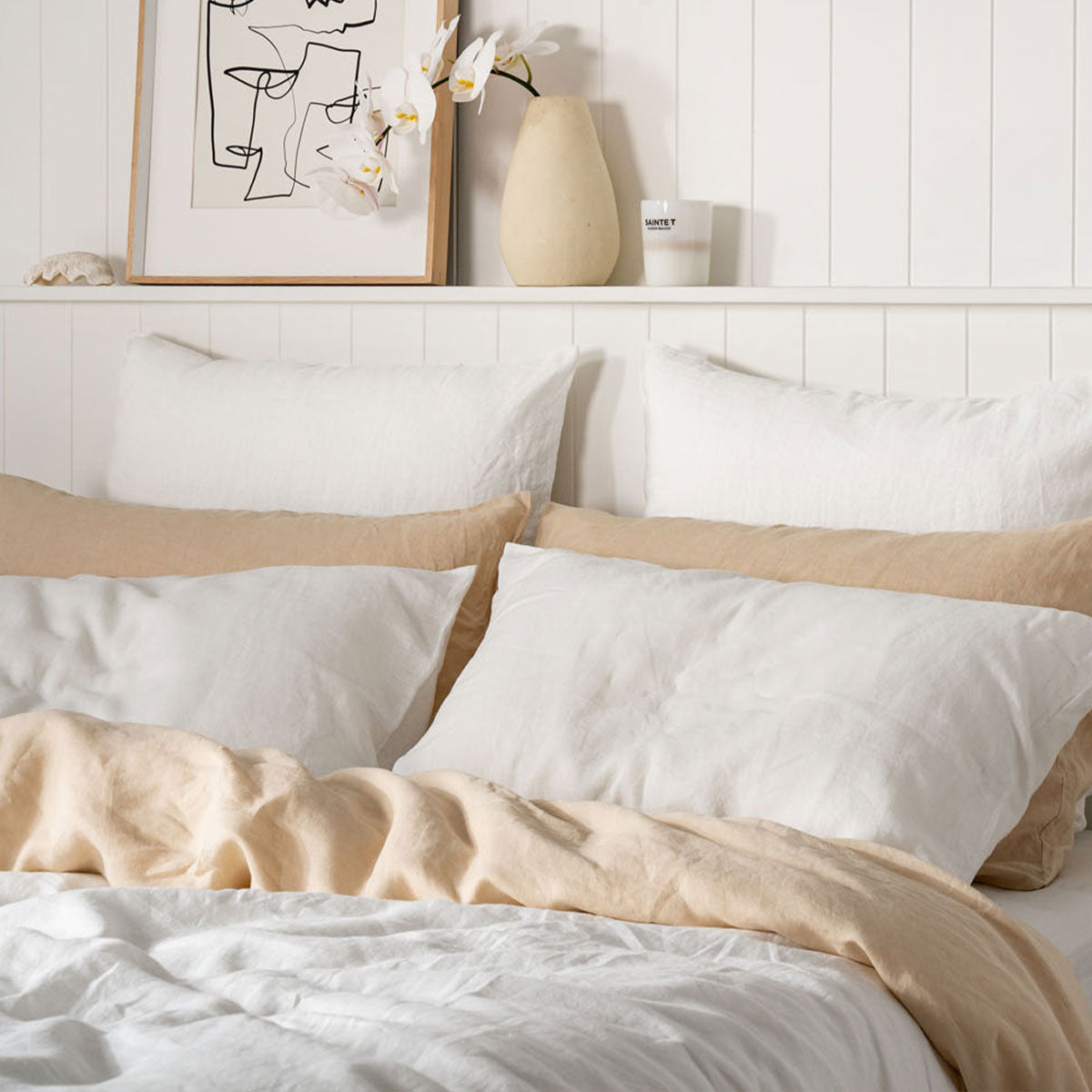 Our Design Philosophy
We design with you, the customer in mind. As we talk, listen and assist you with your purchases, we focus on creating designs that you will love for years to come. As designers, we take inspiration from our travels as well as our Australian roots, always taking care to create designs that blend beautifully into your life.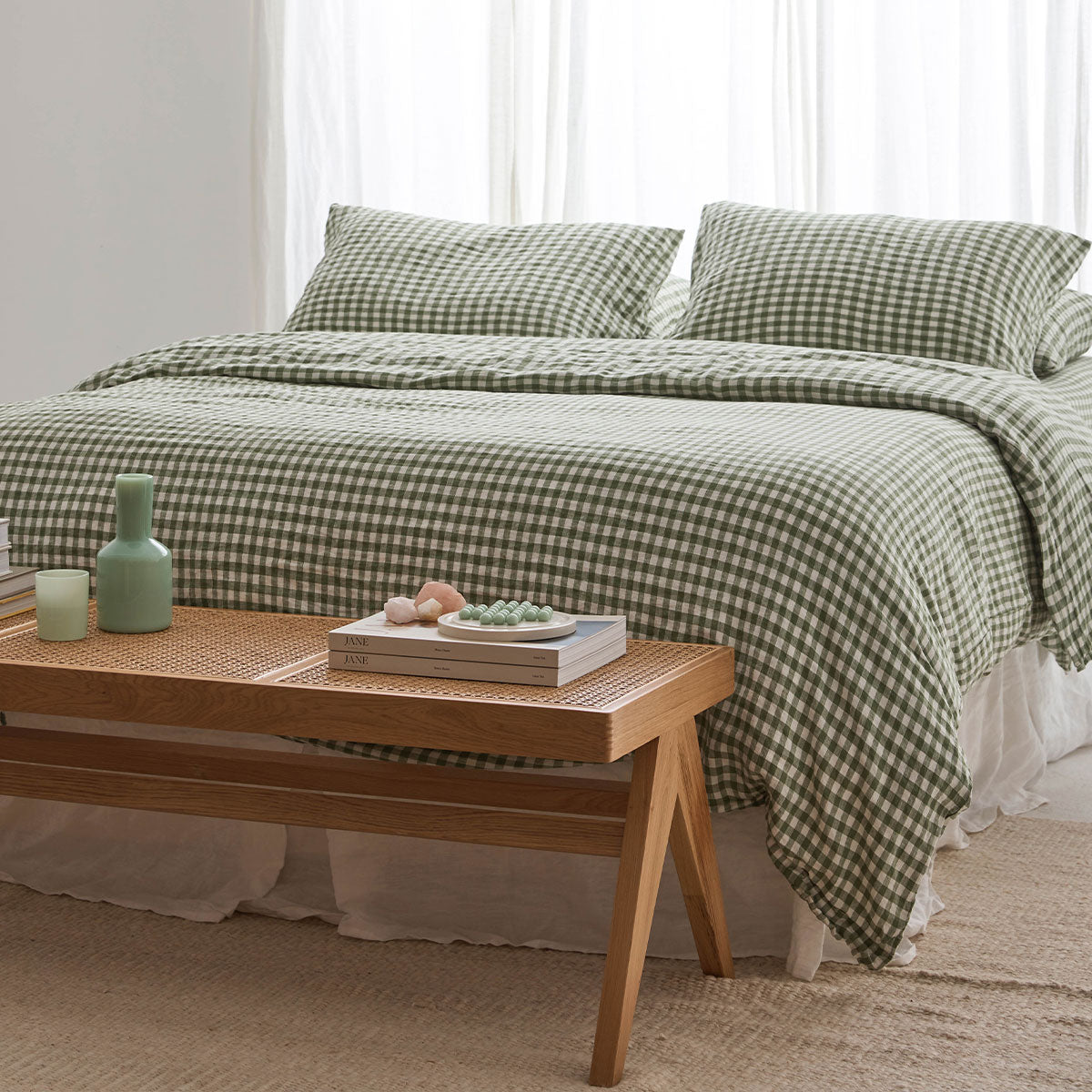 Our Range
Driven by passion and pride, our team has curated a wide range of complementary products designed to make homes more beautiful, everywhere.
We are known for our premium natural fibres. Our best-selling Pure French Linen range sits at the luxury end and will give you a beautiful night's sleep, and we have one of the largest colour ranges available online. We have made a conscious choice to also include beautiful organic bamboo and crisp luxe cotton so you've got the choice to design your perfect bed.
"It began with my search online for high-quality French linen sheets. A trip to France had inspired me and I wanted to bring the lush linens I was enjoying in boutique hotels and villas, into my home. Coming from a family of retailers, I had already learnt about thread count and quality sheets from an early age so it was a natural progression for me."
- Lauren Roe, Founder of I Love Linen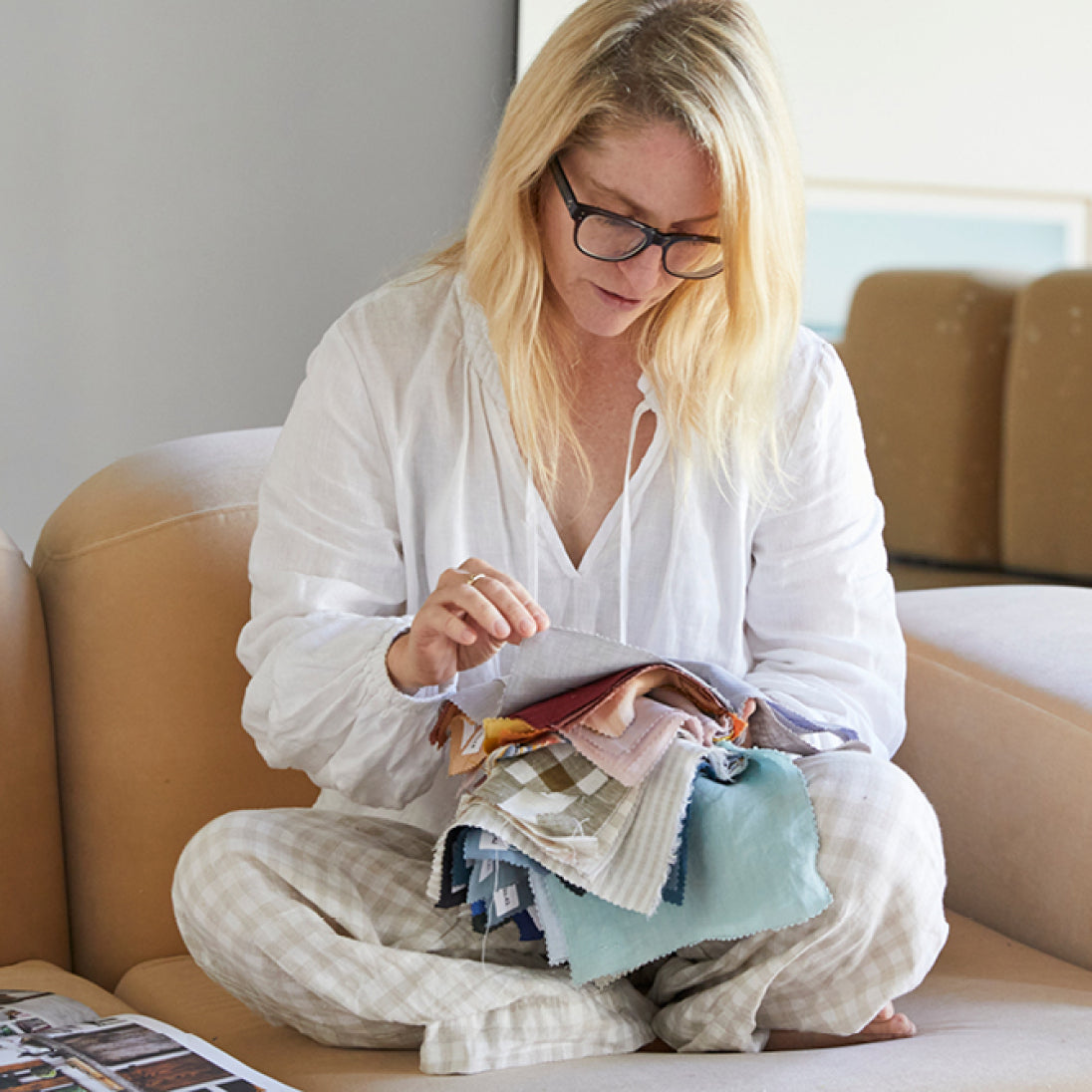 Real people who love linen
The growth of I Love Linen has been an incredible journey, and everyone who works here, from the person who designs our range, writes the words to describe the items you see online, picks and wraps an order and runs the warehouse are part of a tightly knit team who love coming to work and being part of a growing independent business.
Just because we're an online business doesn't mean we're impersonal, so you can expect to receive the kind of customer service you'd receive from your local boutique.
Please talk to us, ask us about style, thread count or how to keep your whites white, your pillows plump and your towels fluffy – we're here to help!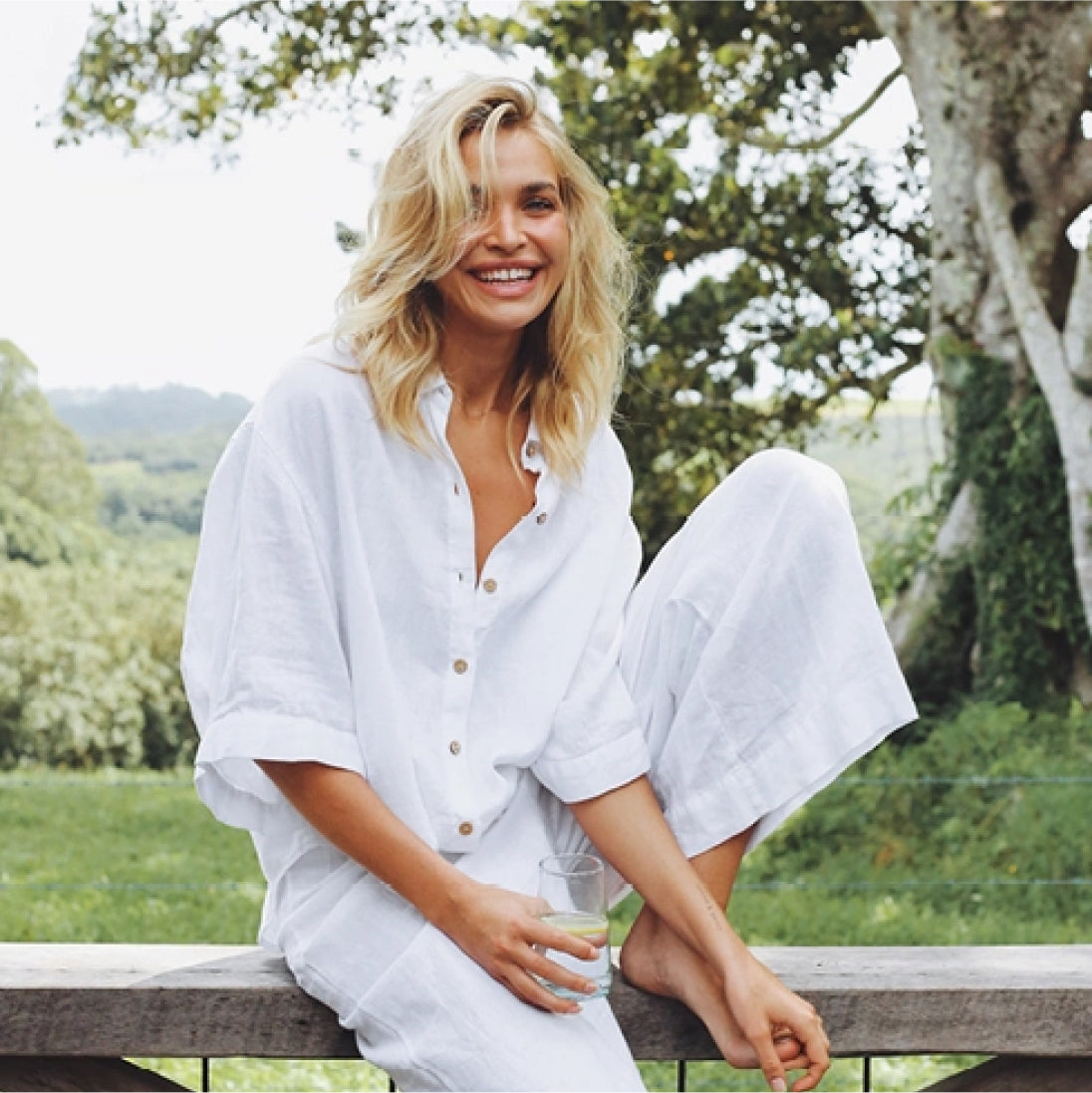 Why shop with us?
Let's be honest, there's a lot of options out there and we don't take that for granted. That's why we travelled far and wide, building relationships with amazing suppliers that have the right fabrics and designs so you're able to happily enjoy our wide range, knowing the hard work's done. Every time a customer shops with us, we know we must always do our best, and we value every investment that has been made with us. You are at the centre of our business and we want you to have confidence when shopping with us.