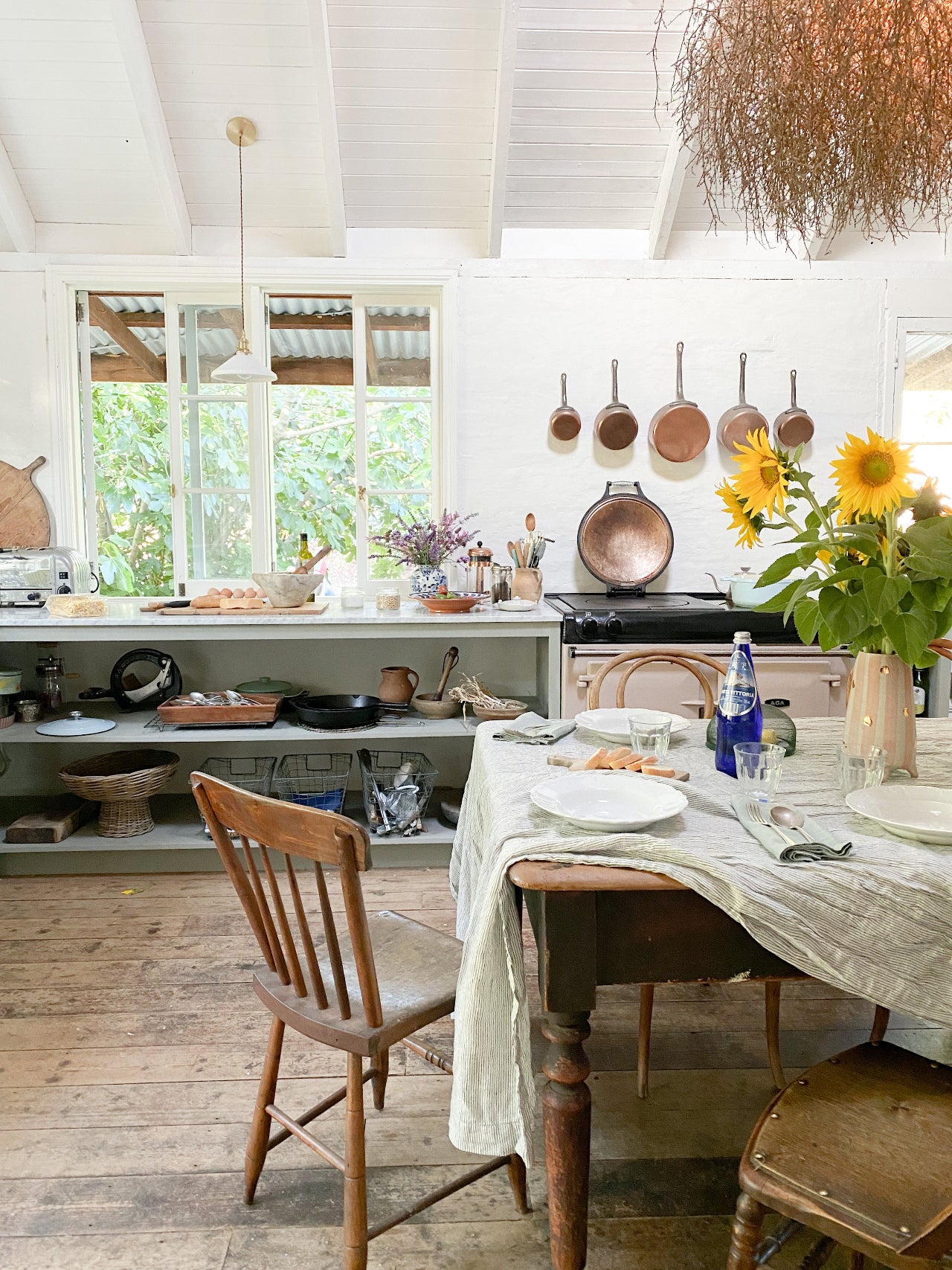 Supper Club: The perfect pesto and so much more
Posted: 22 March 2023
Welcome to Lisles Gully Cottage. It is tucked away in the foothills of Mount Tarrengower. This peaceful abode has everything you need for a dreamy dinner party.
Introducing the Supper Club...
The best conversations happen at supper and we're excited to welcome you to our Supper Club. Come with us as we visit the homes and businesses of creatives we admire, and they talk us through their dream dinner party. Discover everything from the menu and playlist to the guests and how they style their table.

In our first installment, we're stepping inside Lisles Gully Cottage. Tucked away in the foothills of Mount Tarrengower in Victoria, Australia, we're hosted by stylist and digital nomad Kirsty Davey. She shares with us the perfect pesto recipe, her recommended three-course meal and some of her favourite spots to stop in around Victoria.
Where is this dinner party being hosted?
Welcome to Lisles Gully Cottage. It is tucked away in the foothills of Mount Tarrengower. This peaceful abode has everything you need for a dreamy dinner party. With a heavenly outdoor table surrounded by greenery and just right for alfresco dining, we hope you will join us for an outdoor meal. Kirsty also hires her space for small groups, film and photo shoots.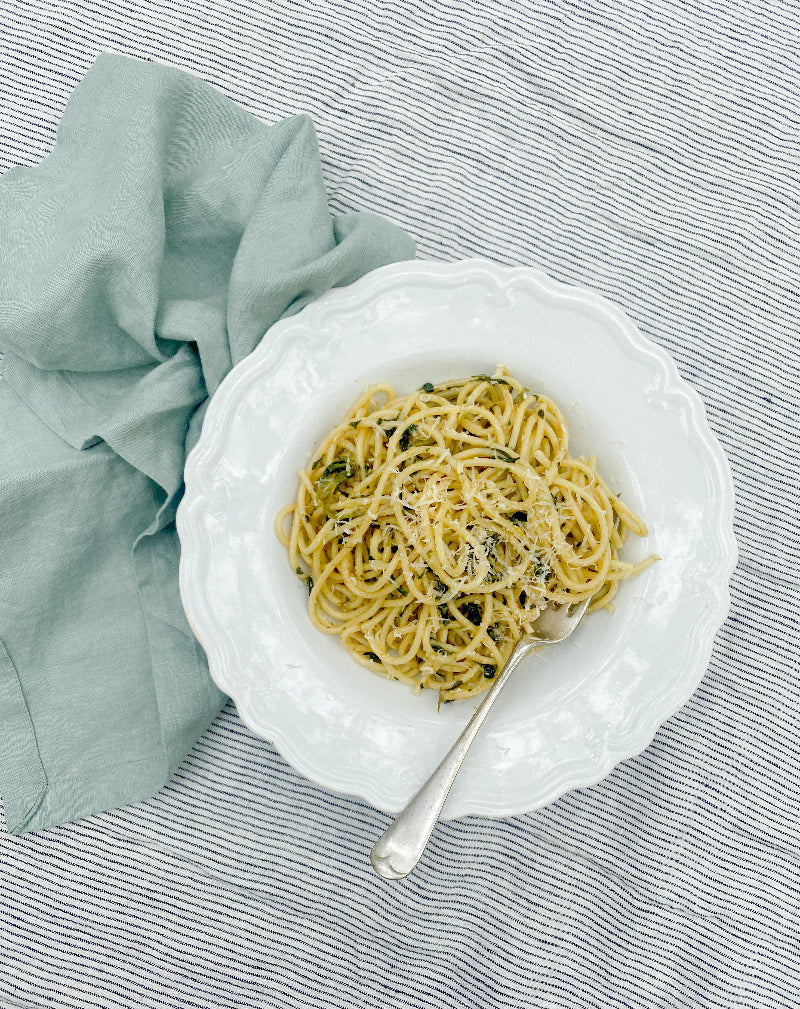 Pesto…a relaxed & seasonal family favourite
Ingredients:
- Basil bunch (stems removed)

- Pine nuts (about 2 tablespoons)

- Pinch of coarse sea salt

- Parmigiano-Reggiano (finely grated...use a microplane if you have one) 

- Good quality extra virgin olive oil (a few good glugs)

- Fresh spaghetti (or your preferred pasta…trofie & fusilli are also popular)

- Optional: 1 small garlic clove (if exceptionally fresh)
The Method
1. Using a mortar & pestle, slowly crush basil leaves (stems removed), pine nuts & sea salt into a creamy paste…gradually add olive oil & finely grated Parmigiano-Reggiano until all ingredients are well-emulsified. If exceptionally fresh garlic is available, add a small clove…if not, opt out! Keep it simple. 

There are no set rules to pesto; adjust & taste as you go. The traditional method is slower & interactive…pass the mortar & pestle around the table if you get tired! 


2. Bring a large pot of salted water to a boil & add your preferred pasta. Cook until al dente. I favour fresh spaghetti or flat linguini.
 
3. Once the pasta has cooked, use a large set of tongs & lift the spaghetti from your pot (no straining) straight into a large serving bowl. Add your pesto to the spaghetti with a few glugs of olive oil, tossing gently. Serve immediately with extra Parmigiano-Reggiano, salt & cracked pepper if preferred. 

Bon appétit!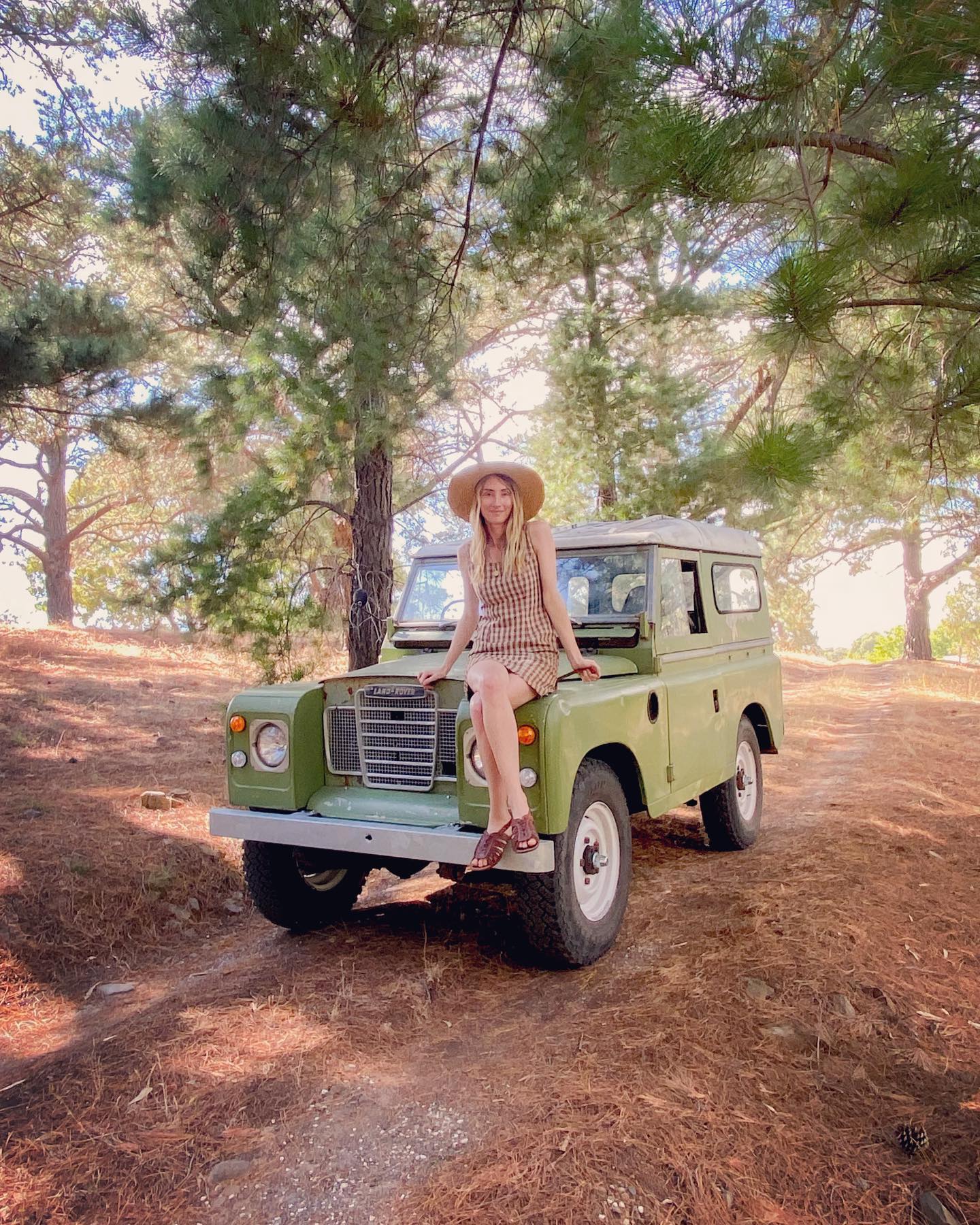 Meet our host Kirsty Davey
Q: If you could invite six celebrities, dead or alive; who would they be?
A: Julia Child, Georgia O'Keefee, Donald Judd, Stanley Tucci, Clive James & Bruce Willis.

Q: What would the playlist sound like?
A: Django Reinhardt, Georges Brassens, Sidney Bechet, Yves Montard & Devendra Banhardt.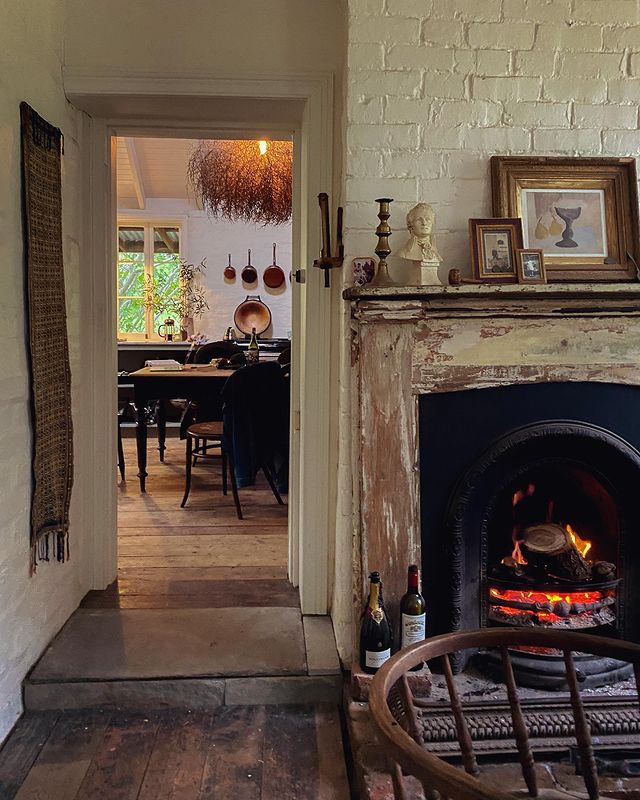 Q: How do the linens work as part of your dinner party design?
A:  I love the relaxed & luxurious feel linen adds to our gatherings, a touch of last-minute fancy!

Q: What do you love about the dish you chose to cook?
A:  Pesto is such a versatile & uncomplicated family favourite… ingredients are easy to procure & can be seasonally adjusted if preferred (I often substitute basil for rocket, silverbeet or spinach). Using the mortar & pestle, the flavours emulsify & intensify slowly & the process forms part of the deliciousness!