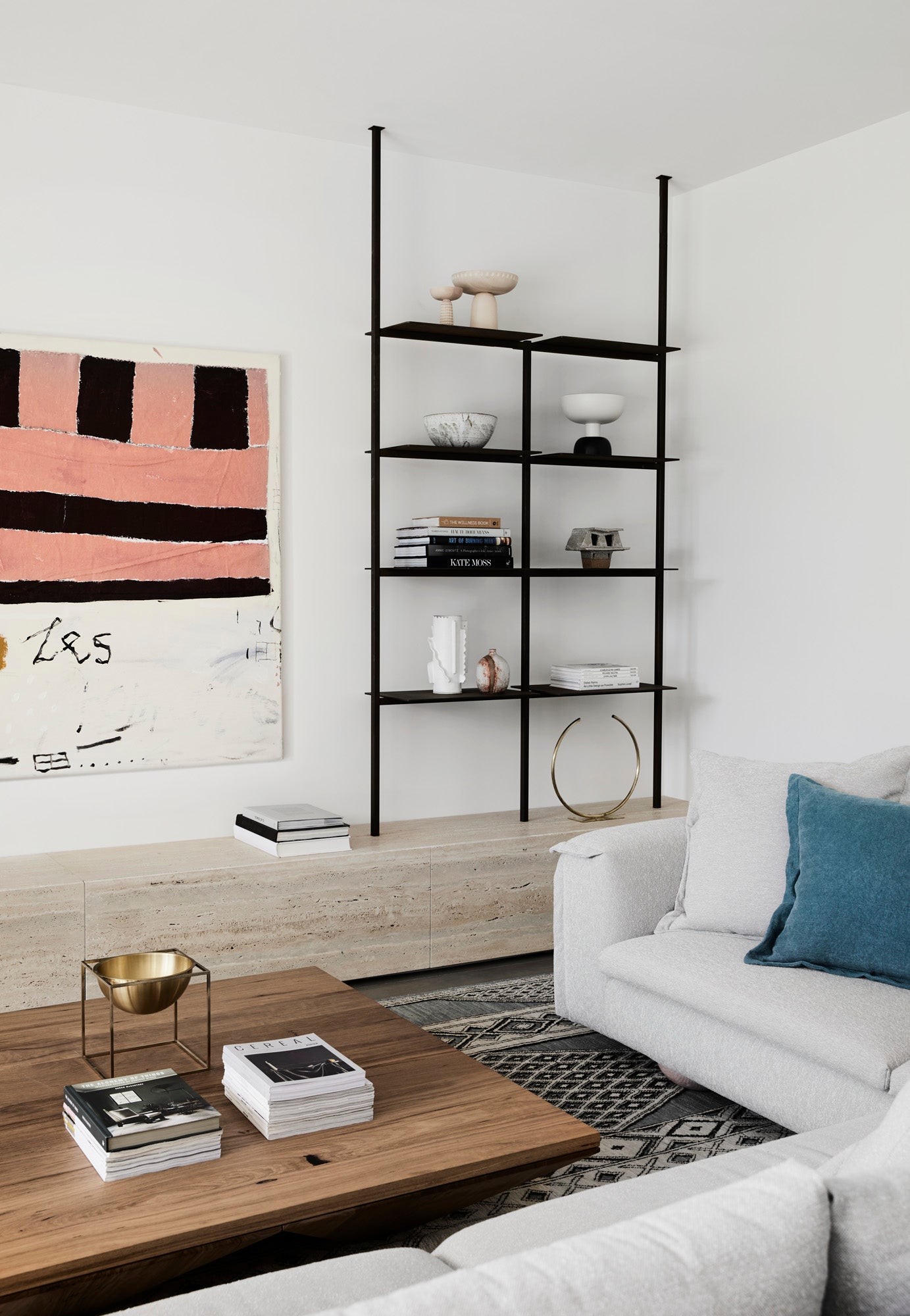 Studio Golden - Express with Less
Posted: 12 October 2023
In conversation with Daniel Stellini, the studio director of Design by Golden, a Melbourne-based interior design firm specialising in reductionist interiors — we discuss the pursuit of pleasure, inspiration and why hiring a designer can mean so much more than improving your home's aesthetic.
Daniel Stellini, in collaboration with Kylie Dorotic and Alicia McKimm, established GOLDEN (formerly We Are Huntly), an interior design firm working across residential, hospitality and workplace projects. With a focus on 'enhancing the everyday', GOLDEN's work focuses on creating unique spaces that speak to reinventing a client's quality of life.


Starting with the basics, our human needs, and the space itself, GOLDEN creates expressive yet functional spaces that "...reflect our human desire for harmony and ease". Read along to learn about and from Daniel Stellini, the studio's director.
Q: For our customers reading this, why should they hire a designer?


A: A trained and experienced designer improves your way of living, providing solutions to many unconsidered aspects of our built environment. Orientation (where does the sun come up and go down), sustainability in living and the environment, proposing unique and robust materiality and responding to a brief functionally and beautifully all contribute to the long-term goal of adding value to a client.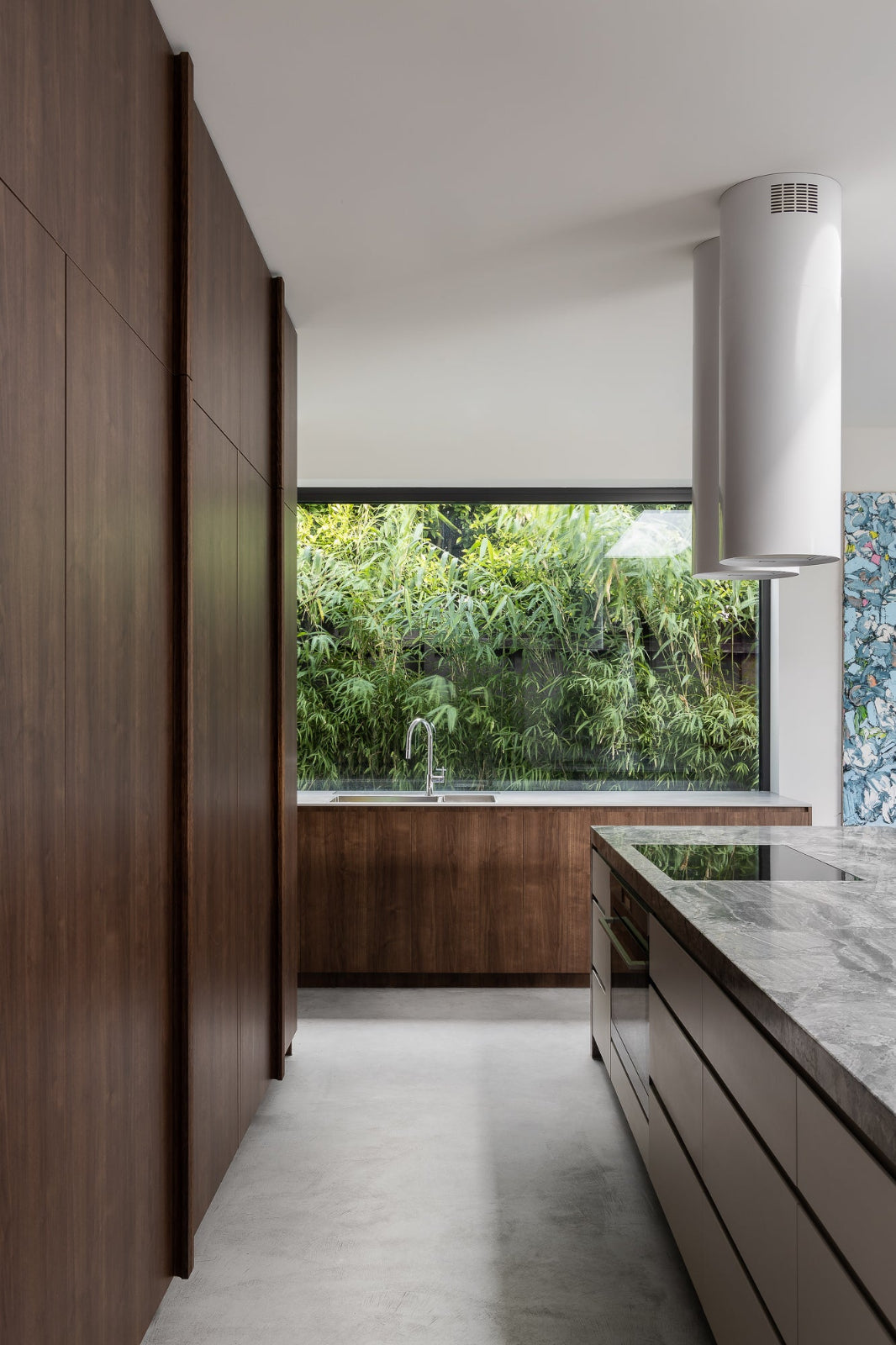 Q: Your residential spaces feel refined but have warmth. How would you best describe your aesthetic in your own words?


A: GOLDEN's reductionist approach to expressive interiors demonstrates an intuitive understanding of the impact physical environments have on our well-being. Our work is unified by a desire to contribute to a better quality of life, enhancing the everyday by responding to our very basic human needs.


We have a meticulous approach to the tactile, the sensory, and the emotive, elevating interior spaces to intelligent expressions of modern life. Refined yet congenial, inspired yet pragmatic, GOLDEN's work is a reflection of our human desire for harmony and ease. Resonant interiors are designed to be experienced and deeply felt.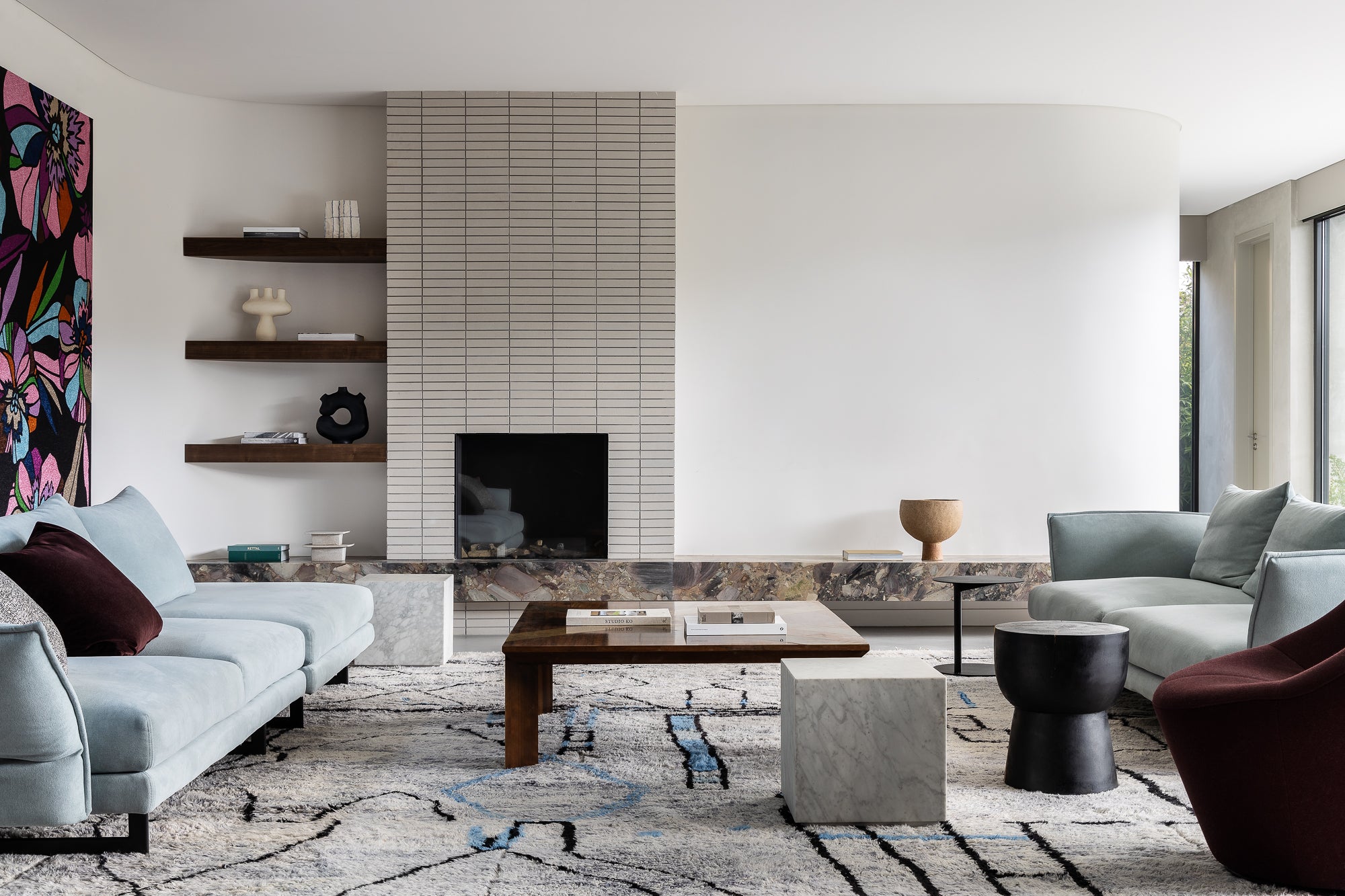 Q: Where do you look for inspiration? 


A: Travel is important to us as a team, globally inspired by modern design along with our contemporaries of the last century. In the last year, one team member experienced masters of the Mid-Century movement in America, visiting Mies Van Der Rohe's Farnsworth House, Frank Lloyd Wright's Falling Water and Philip Jonson's Glass House. Another team member delved into the design cradle of Milan and the rich tapestry of Ischia and Ponza, whilst another experienced London's design scene and relaxed on England's eastern coast.
We refer to fashion in a textile way, the construction of a fabric creating the pattern rather than superficially printed offerings. We also collaborate often with local craftspeople whom layer our spaces with individuality; crafting bespoke lighting, joinery, furniture and objects which are made for our clients rather than off the shelf.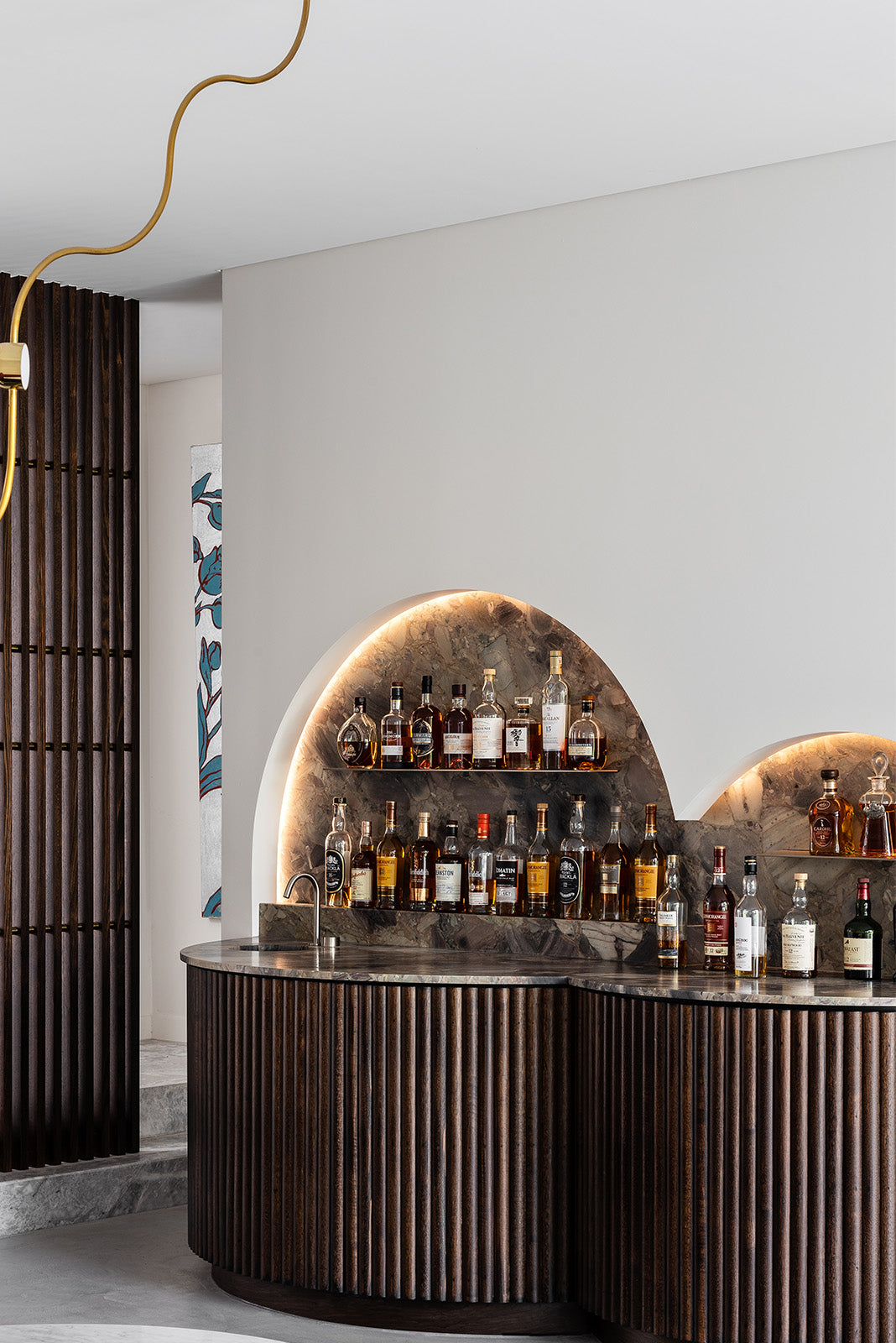 Q: From a design perspective, if you could go back in time, what era would it be and why? 


A: The era of Bauhaus and French Modernism; there was a current of creation from discovering new technologies and utilising materials, also a sense of rebellion to older aesthetics with a drive to create a new design language. It would have been a dream to have a glimpse into the studios of Eileen Grey, Charlotte Perriand, Le Corbusier, Geritt Rietveld and Marcel Breuer, to mention a few. 


Q: What are 3 brands you're coveting right now and that you'd like to add to your home?


A: Mobilia — A fabulous emporium which houses the best of international furniture; Cassina, Poltrona Frau, Moroso, Kettal and Memphis Milano
Apparatus

— Crafted handmade lighting meticulously created in New York City.

Saint Laurent

— At the moment, one of the best fashion houses on the planet
Q: What colours do you gravitate towards in your home?


A: Colour is incidental for us and is directed to hues via reference to natural materials utilised in our spaces. Currently, we rely on the smokier tones of grey, tan, eggshell blue and aubergine that work beautifully with our palettes and our home.
Q: Slowing down, being mindful and wasting time in the pursuit of pleasure is so important. What do you do to take time out?


A: Fortunately, we have a few acres of land in Musk Vale just outside Daylesford, with a creek winding through many established trees and flora on the property. Many weekends are spent there recharging, embracing nature and cooking with local produce.


Q: We believe that if you sleep well, you live well. What does your sleep wind-down routine look like? 


A: After a cup of chamomile tea, moving the dog off the bed whilst sternly remembering to never bring the phone/tablet into the bedroom prior to shutting my eyes.