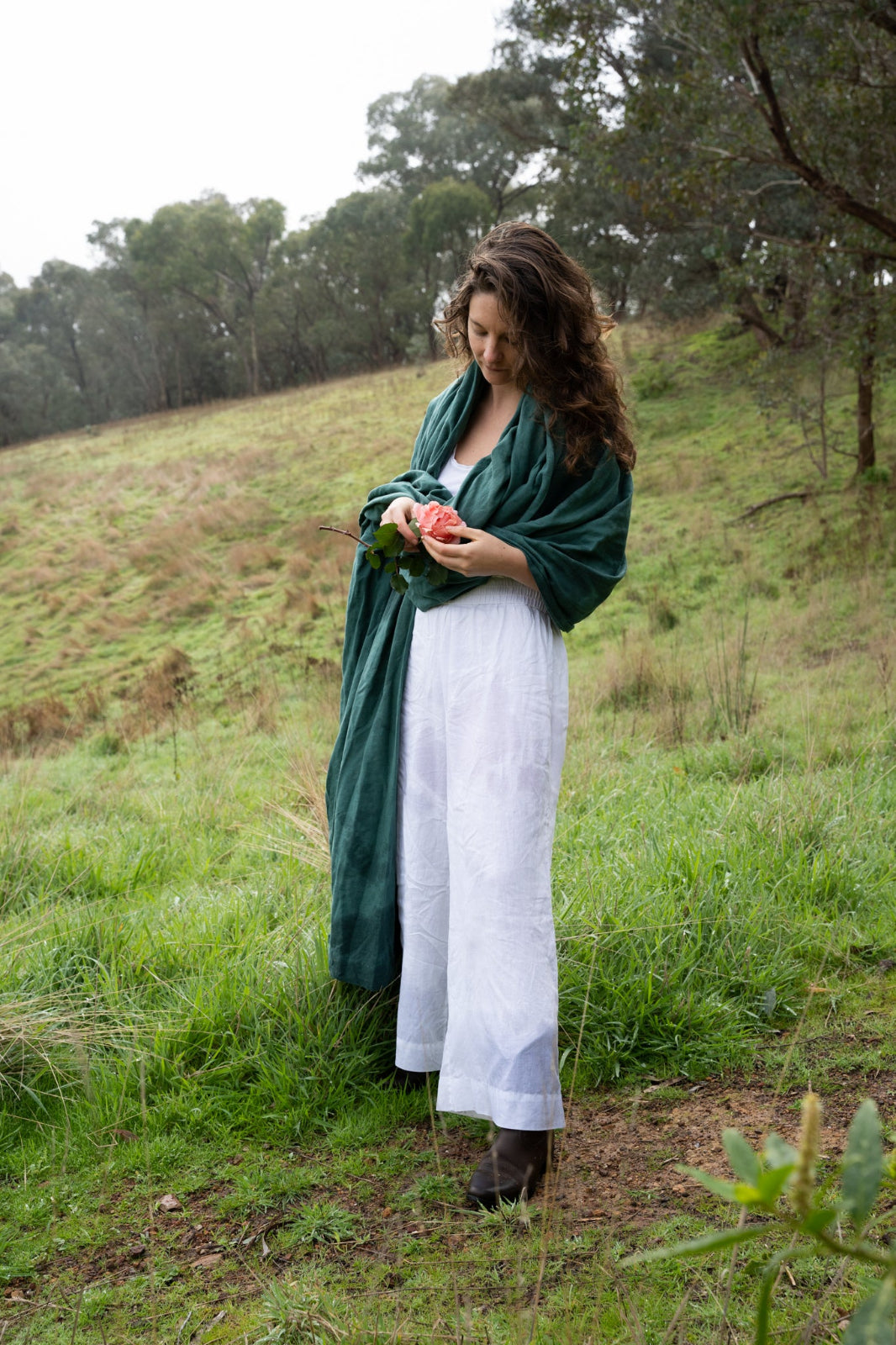 Rooted in Wisdom: Lily of the Herbs on a Holistic Approach to Sleep
Posted: 12 October 2023
We speak to Lily of the Herbs, a Herbalist based in Melbourne, Victoria whose passion is to share herbal wisdom and plant magic. Her aim is to connect with the diverse community of plant enthusiasts across Australia, uncovering their insights into traditional plant remedies, foraging, crafting medicine, and deepening their bond with nature.
After returning from her journeys of delving into herbal encounters and gaining inspiration for bodywork in Bali and Thailand, we spoke with Lily about her holistic approach and dedication to aiding individuals in living a more intertwined existence with the natural environment.
Lily uses her strong connection to the unique essence and power of plants to support her clients' health and wellbeing, exclaiming that it is important to understand that plants and humans have evolved together over thousands of years to synergistically support healing.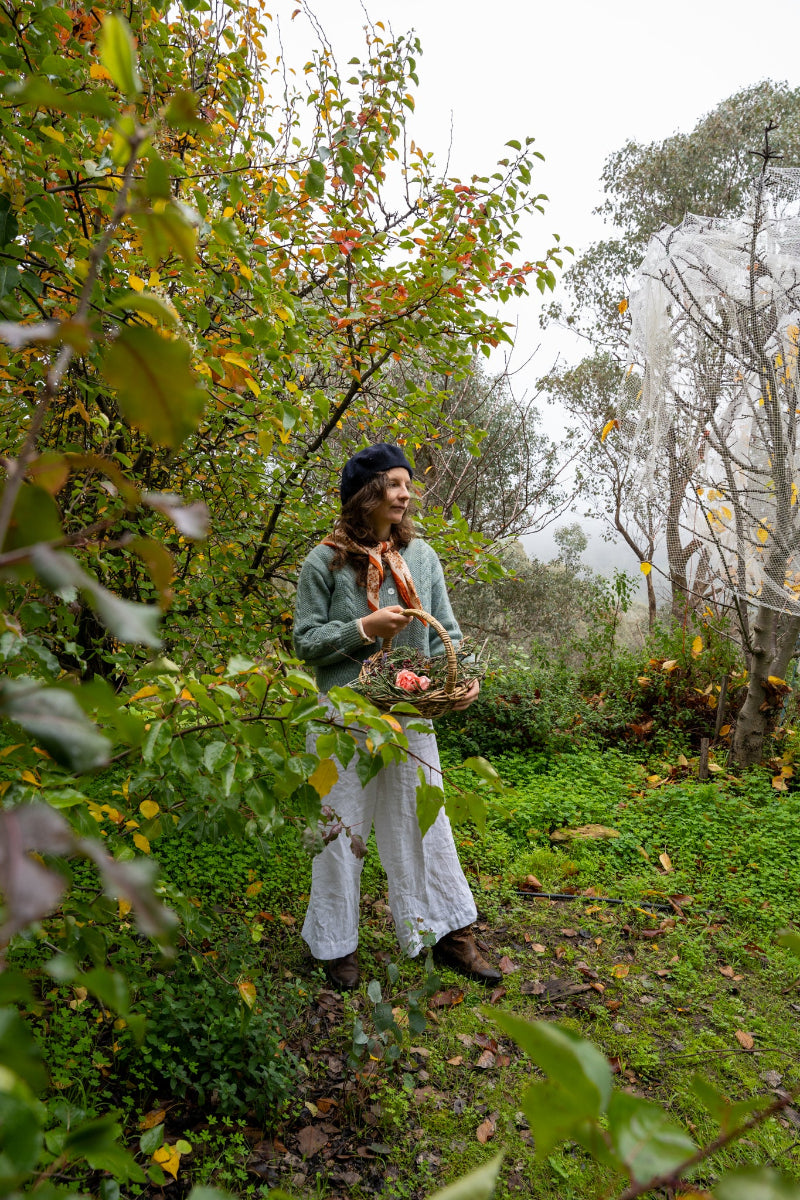 Q: What inspired you to become a herbalist?


A: I have always been fascinated by plants and felt a kinship with them. I was homeschooled growing up, and spent a lot of time in the garden taking cuttings and sowing seeds. When I hit my early twenties, I became interested in permaculture and sustainability, and went around Australia learning as much as I could about different practices of land regeneration and ethical food production. This naturally flowed into a deep passion for the medicine of plants, and how we can work with them to create balance and harmony in our bodies, minds and lives.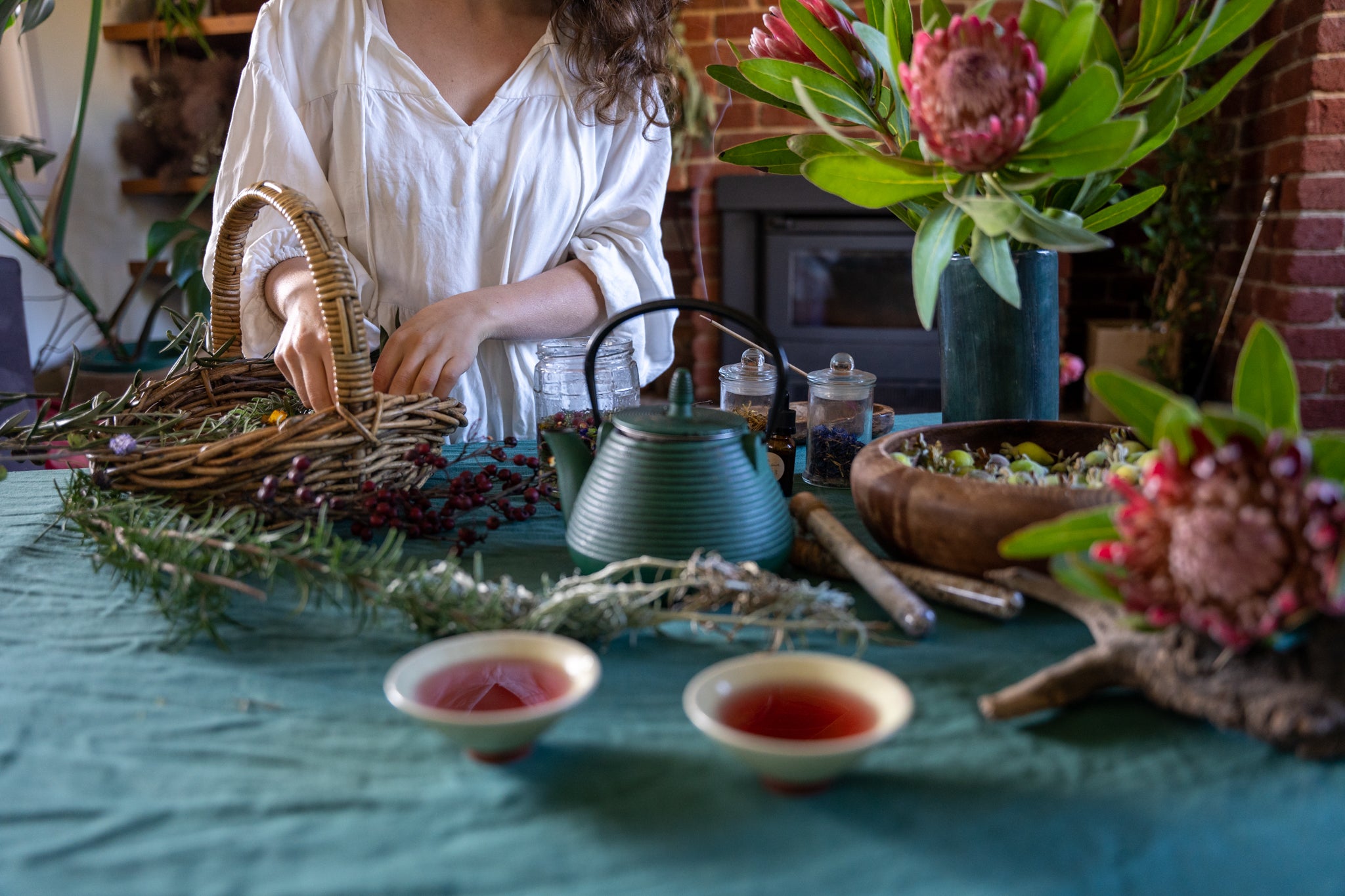 Q: Are there any specific philosophies or traditions that influence your herbal practice?


A: I am honestly inspired by so many traditions of medicine. I turn to Ayurveda and Traditional Chinese Medicine (TCM) for their insights into individual constitutions and the elements. They really understand how to treat the person, not just the disease. During recent travels to Thailand and Bali, I learned their techniques of herbal steaming, body wraps, and infusions, which have also enriched my practice. However, I mainly practice Traditional Western Herbal Medicine, or grassroots herbalism working with plants that grow in my local area and climate. 
Q: Can you recommend an herbal activity or practice that anyone can try for a little herbal adventure in their daily life?


A: One of the best ways to connect with a plant is through meditation. Find a plant or flower that draws your attention. You don't need to know its name; this is an exercise for your body, not your mind. Close your eyes and focus on your breath. Inhale and notice any aromas—whether aromatic oils or no scent at all. Then, use your fingertips to explore the leaves, stems, or flowers, feeling their textures — whether rough, smooth, waxy, or hairy. Finally, open your eyes and closely examine the plant's details, both up close and from a distance. Note the colors and any associations that come to mind. Jot down everything you observe. Every sensation, scent, color, or shape offers clues about how the plant works within the body. This practice gets deeper and richer over time.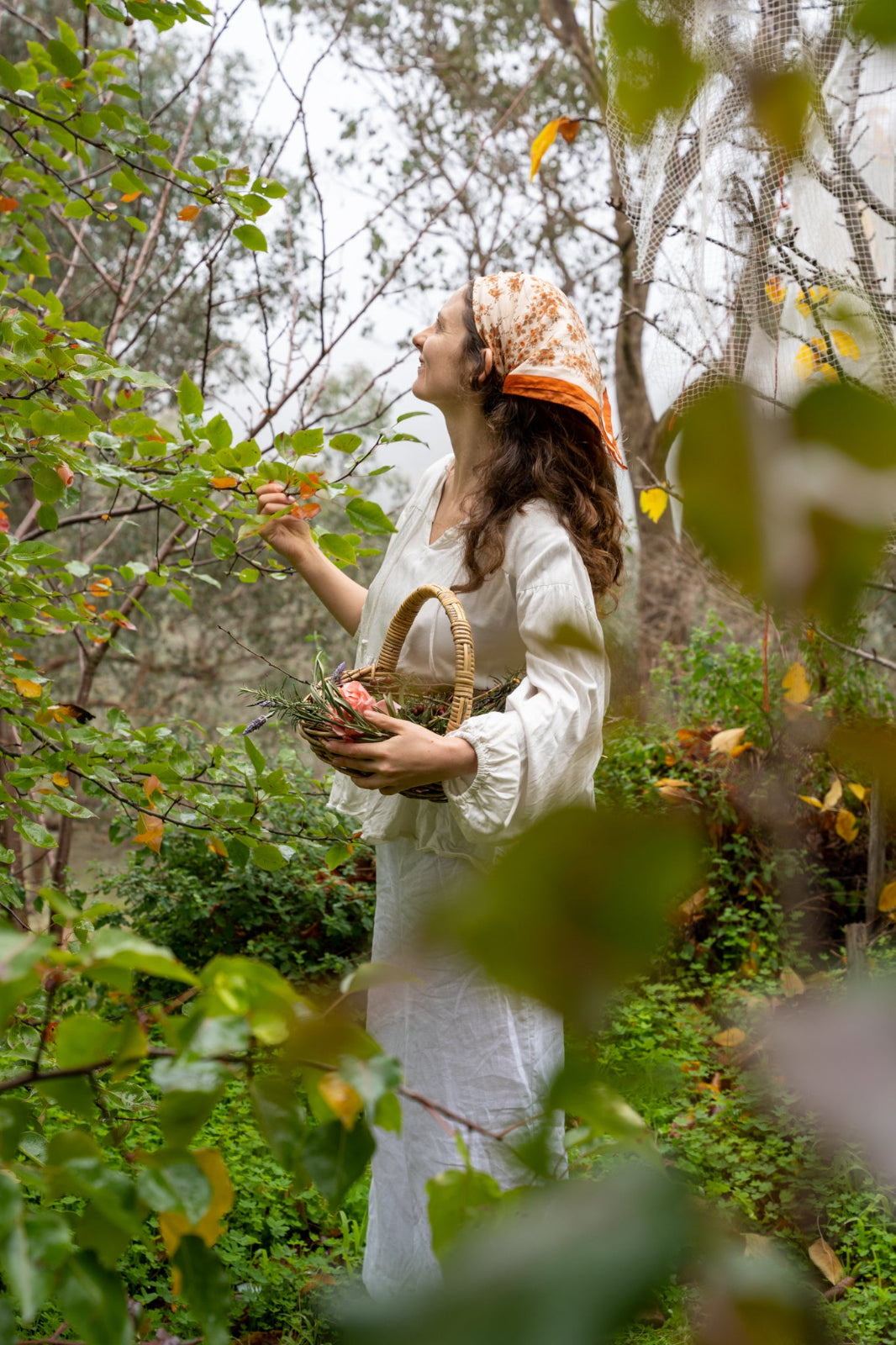 Q: What's your favourite herbal remedy for helping those who struggle to get a good night's sleep?


A: Sleep is influenced by numerous factors. Firstly, it's essential to align our circadian rhythm with the sun — see the morning sun and use warm lighting in the evening. Secondly, sleep can be elusive when the nervous system remains active and stressed. If we spend most of our time in a fight-or-flight state (the sympathetic nervous system), falling asleep becomes challenging.
I recommend consuming calming aromatic herbs throughout the day, such as lavender and lemon balm. Finally, I often suggest a sleep tincture or tea just before bedtime, containing cooling and hypnotic herbs like valerian, hops, or passionflower.
- Lily on her tips for falling asleep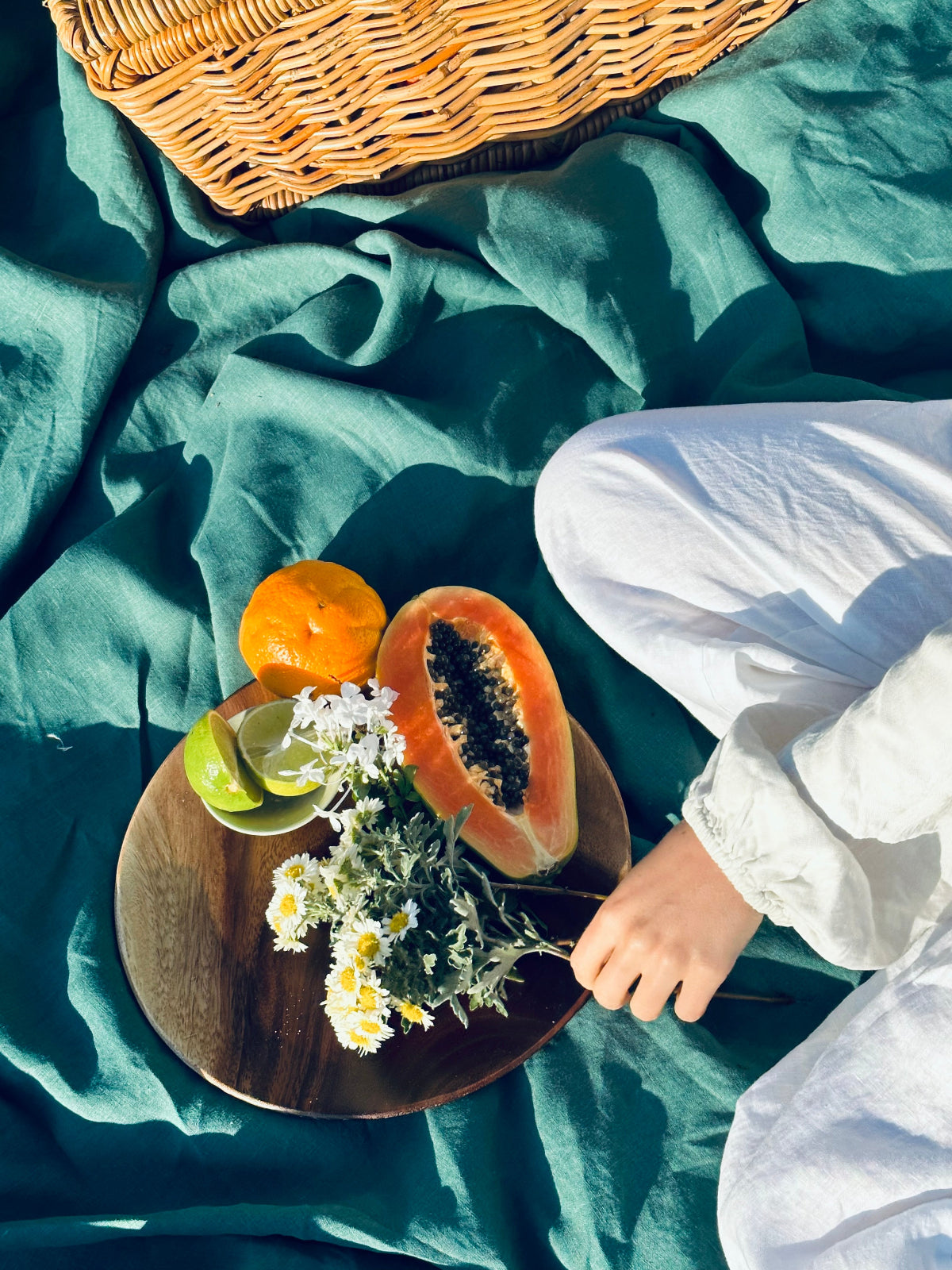 Q: We believe that if you sleep well, you live well. What does your sleep wind down routine look like?


A: For me, getting to bed early is key. I've never been someone who can stay up late, even at the best party! Once it hits 9pm, I'm in bed, because I really feel that the hours of sleep I get before midnight are the most restorative. I love being in bed, I often get in at 8:30pm in Winter and then turn off the light and process my day. I am always so happy to be there that I don't mind taking a little while to fall asleep. Mood lighting is big for me, I avoid overhead lights or anything fluorescent at night. I am a lamp gal. And, of course, I often enjoy a cup of calming chamomile or hops before drifting off. This way I am fresh and awake with the sun and have my most productive hours before lunch.