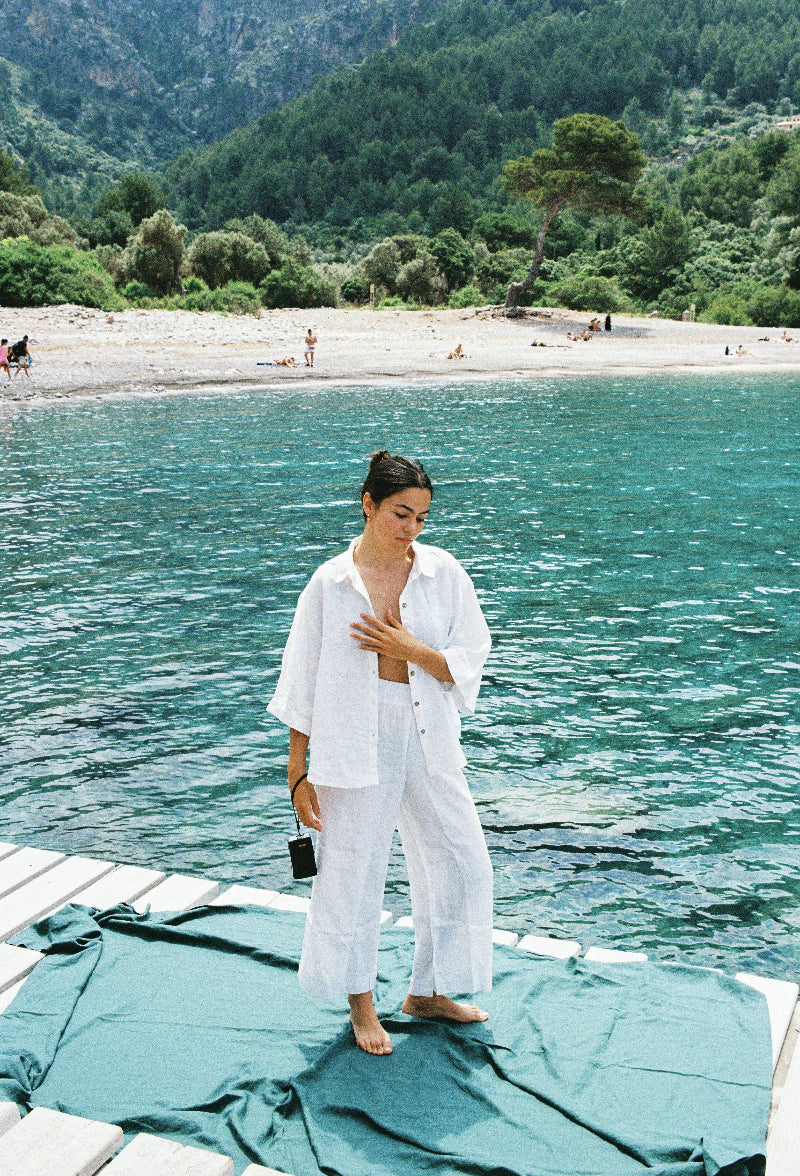 Colour Spotlight: Jade in Mallorca
Posted: 19 October 2023
Come along on a beautiful journey to the sun drenched Island of Mallorca, where our Jade linen was styled to perfection in rustic spaces and secluded beaches by our good friends Maria and Carla, both inspiring artists in their own right.
For some time now, our Founder and Designer Lauren has been following along with Maria (aka @merimoyhom), with a mutual appreciation of art, design and photography bringing them together. Maria has previously shot the inspiring Lisa who runs Dada-days and we were excited to collaborate with again when the chance arose to style one of newer shades Jade in some dreamy spots located in Mallorca. Maria teamed up with her good friend and our muse Carla (aka @carlanicieza) to showcase the shades charm and lustre set against the pared back and rustic tones of a typical Mallorcan home and the calming oceanic inspiration of a local 'cala' which means inlet in spanish. We sent the linens to Maria with full faith she would capture all the beauty and she did not fail to disappoint. We hope you enjoy the images she created and we also took the time to learn more about our muse Carla, read along below.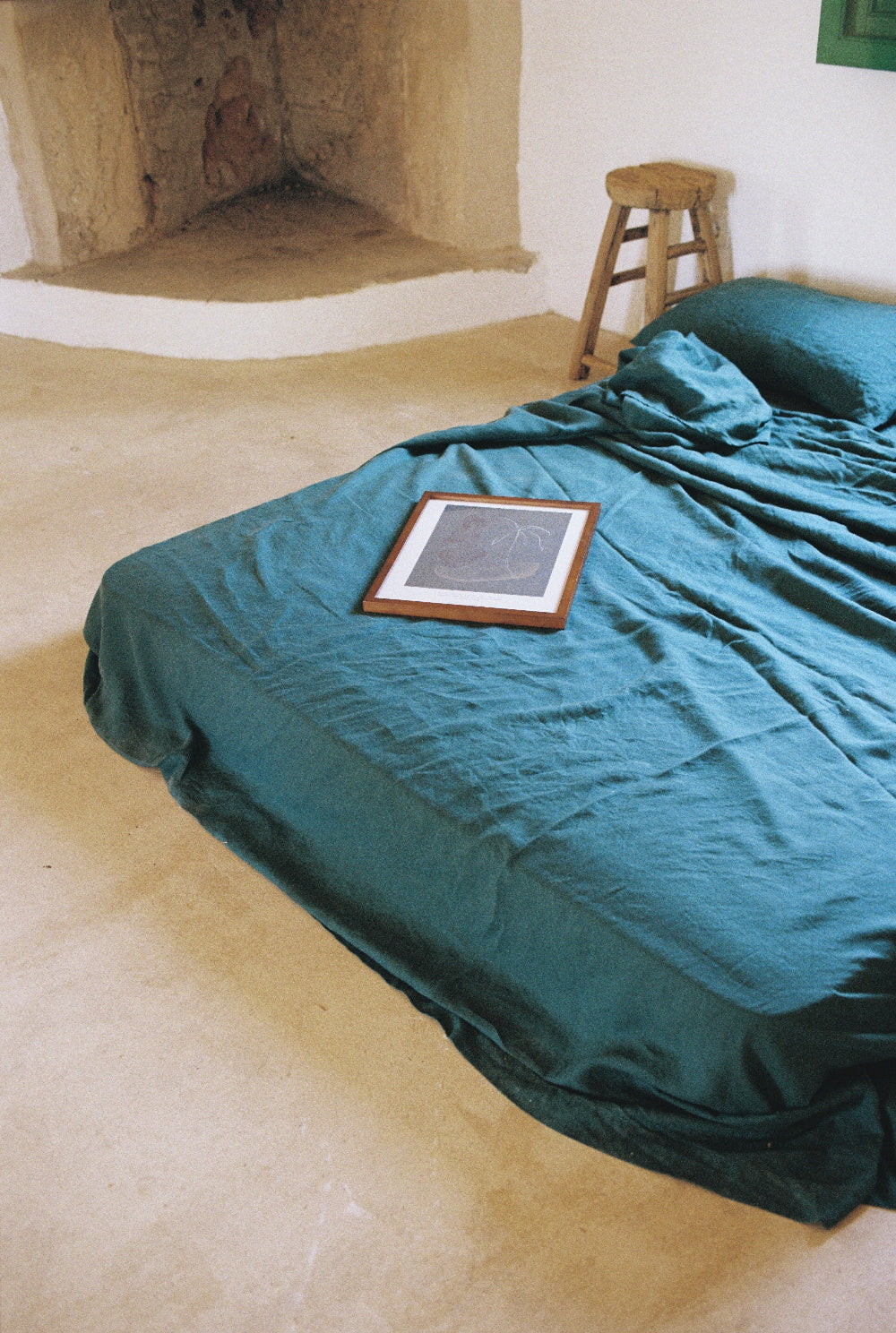 Q: How do you describe your interior style?


A: I would describe my interior style as clean and minimalist. I have always been fascinated by architecture and design. I love mixing mid-century style elements with some Mediterranean touches.


Carla's bedroom is styled with our Jade Sheet Set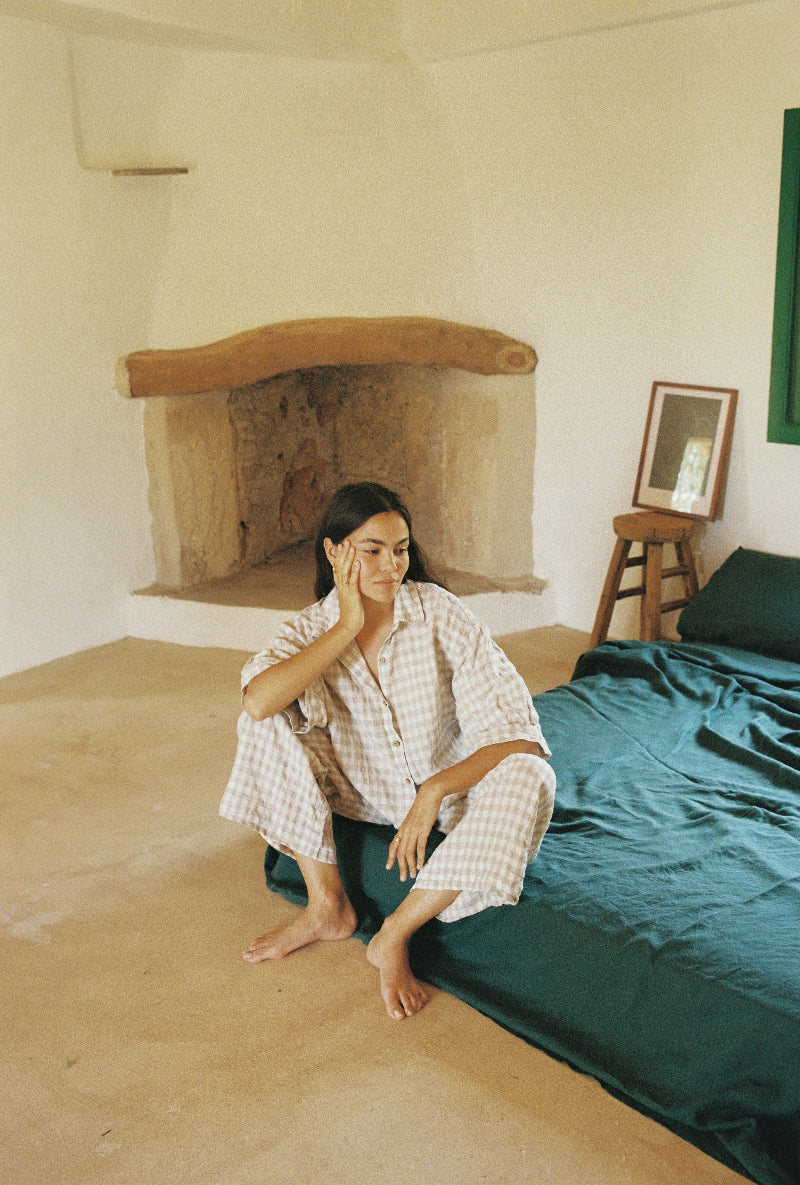 Q: What is your favourite nook in your home?


A: My favourite corner has to be my bed, I love to keep this space to a minimum - candles, books, fresh flowers and having the ability to play around with different combinations of bedding.

Carla wears our French Flax Linen Ruby Lounge Set in Beige Gingham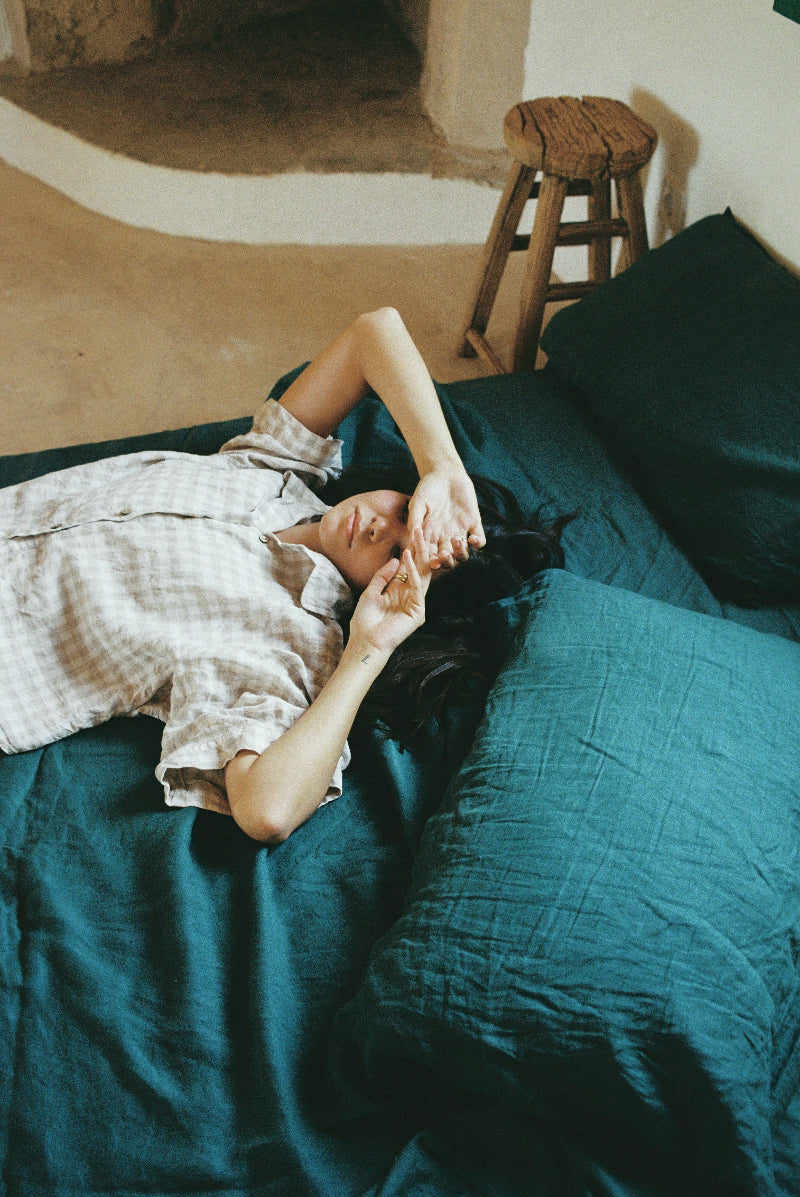 Q: What are your favourite furniture pieces in your home?


A: I love my paper lamps; lighting is so important and I am a huge fan of Isamu Noguchi. I also have a special affection for a shelf in my living room, as it was made by my dad.
Q: You live in stunning Mallorca which is such a beautiful place to call home. What are your favourite day trip and must-go spots?


Day Trip – Mallorca is quite small so you can see quite a lot in a day! My ideal day trip would start at a farmers market or grabbing coffee in town, and then exploring the villages in the Tramuntana mountains, like Valldemossa or Soller. I would then grab some lunch and head down to one of the beaches, finishing the day with a sunset swim and dinner on a terrace, still feeling salty from the sea


Must-go wine bar/restaurant – I love Palma on summer nights, in particular Bar LaSang for natural wine and delicious food. Afterwards I would probably head down to Rivareno for a late night ice cream.


Favourite place to see the sunset – Nothing beats sunset in Deià, there is a viewpoint called Sa Foradada where you can sit and enjoy.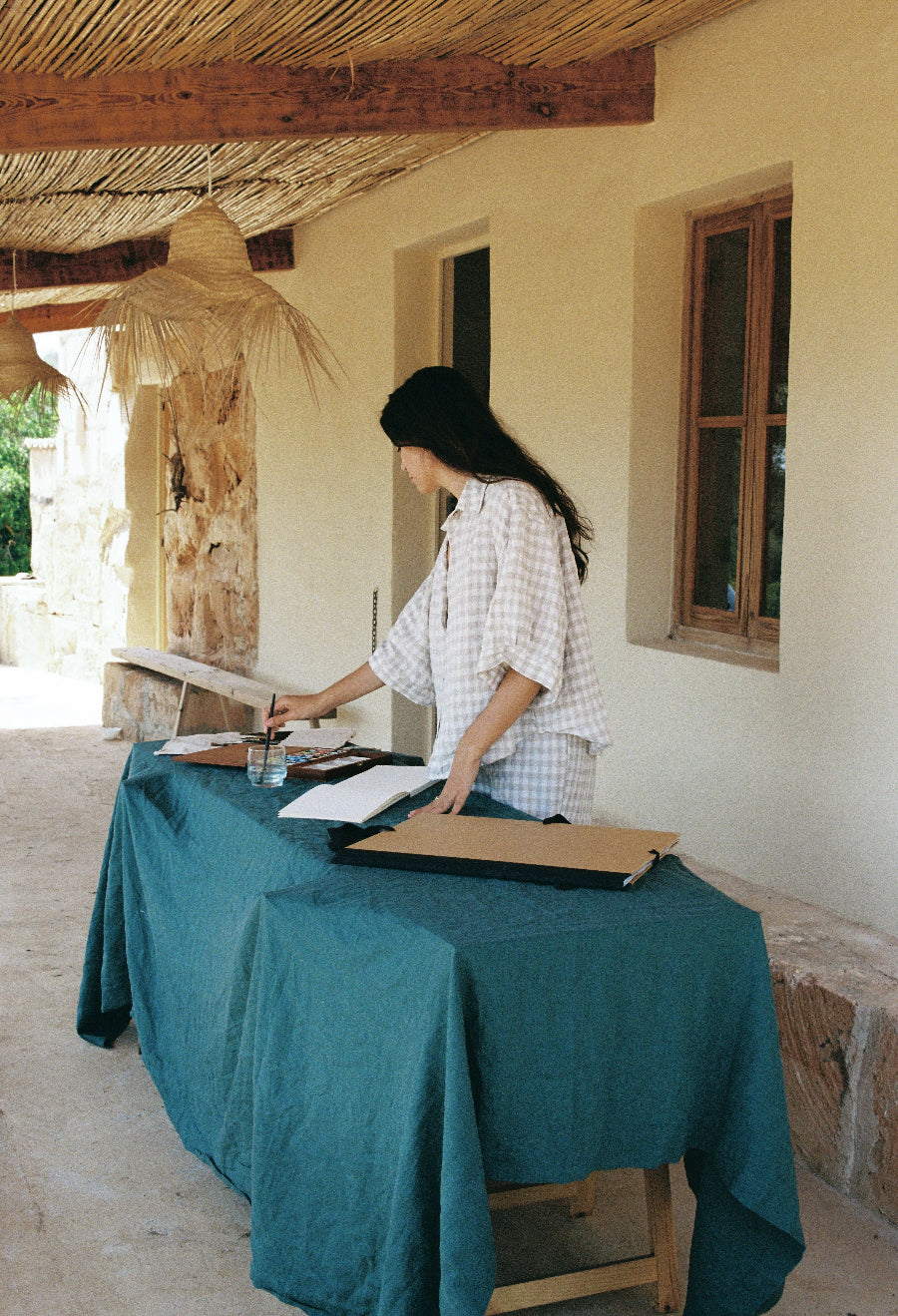 Q: If you could travel back in time to any design period what would it be?


A: Designwise, I would travel back a century to study at the Bauhaus school in Germany, to see first-hand the creation process of some of the iconic designs that are still present in our homes.