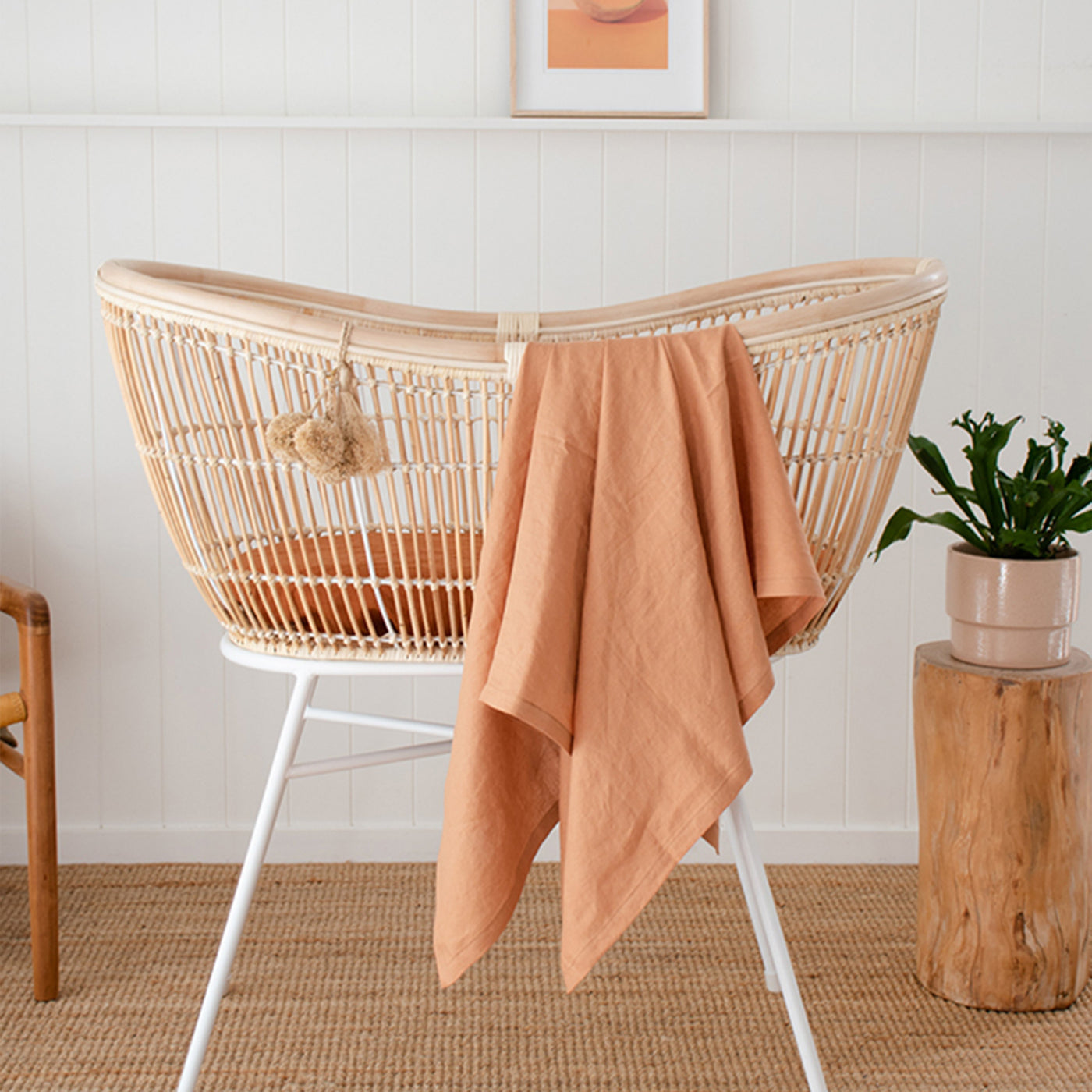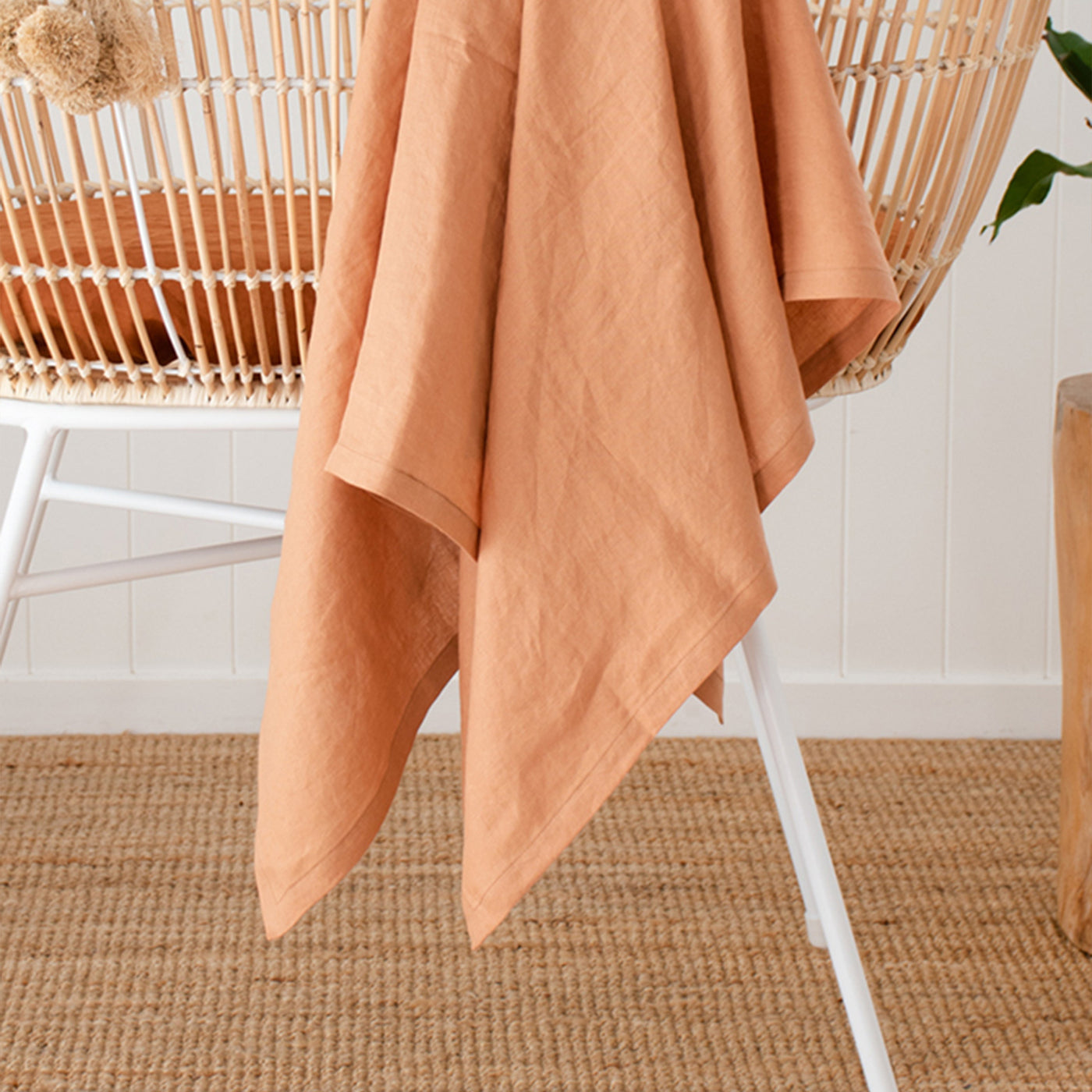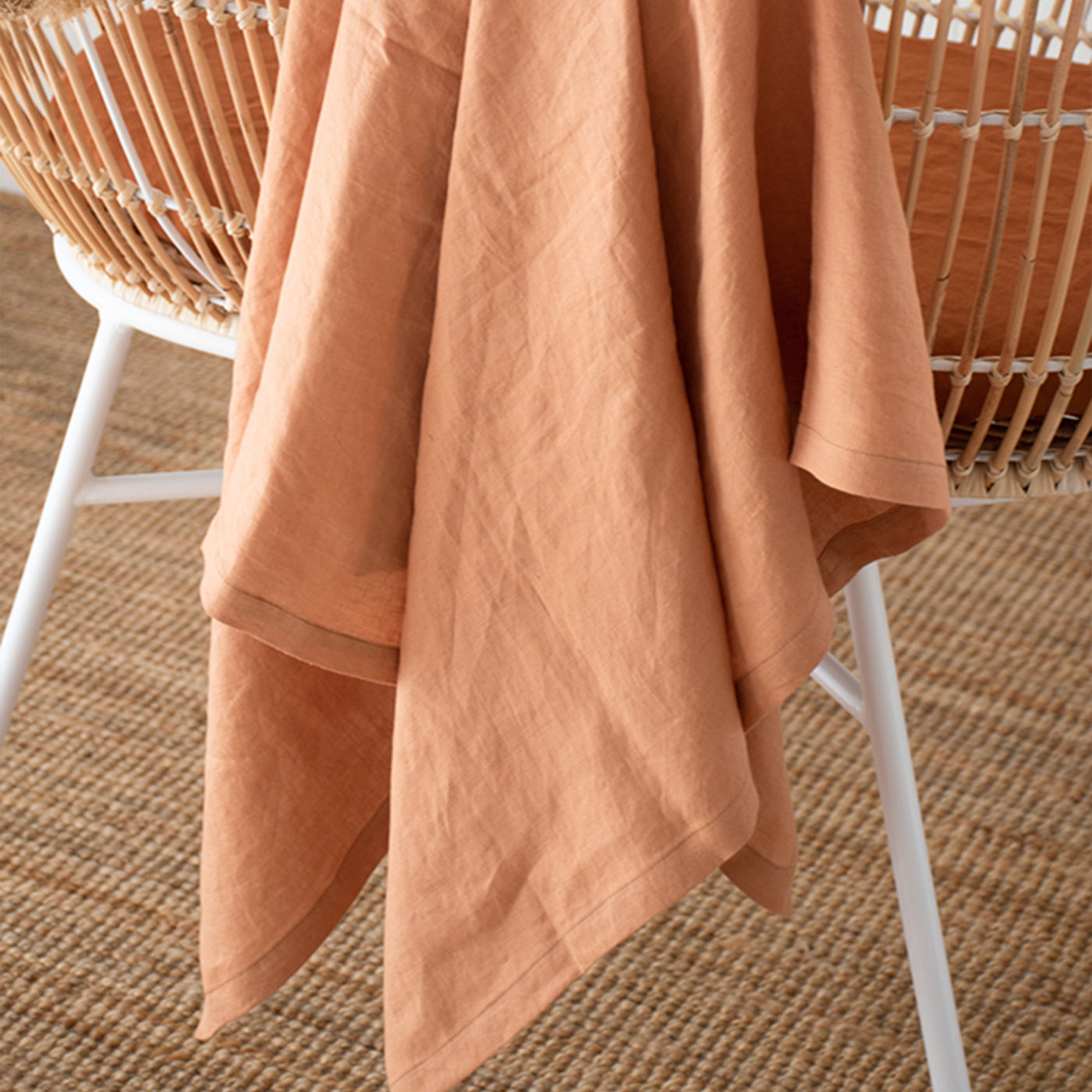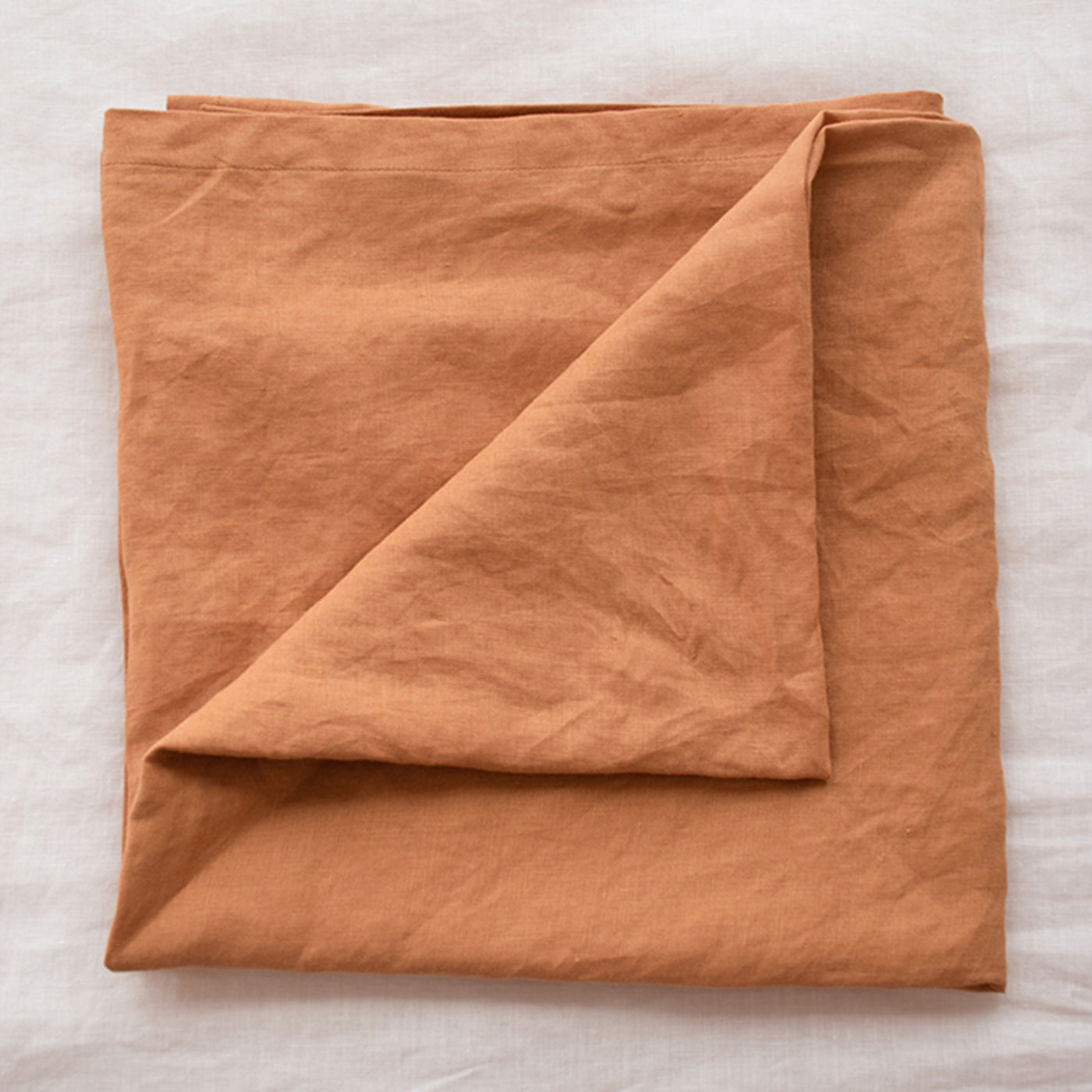 Please select product options below
Own it now, pay later:
Features
Hemstitch Border
European Flax®
OEKO-TEX®
Stonewashed
Natural Fibres
We love linen, and so we sourced the best for your little ones
French Flax Linen Swaddle in Sandalwood - Woven from European Flax® grown in France, our 170GSM, OEKO-TEX® linen is also dyed using non toxic dyes. Wrap your little...
French Flax Linen Swaddle in Sandalwood - Woven from European Flax® grown in France, our 170GSM, OEKO-TEX® linen is also dyed using non toxic dyes. Wrap your little one up with our Pure French linen swaddles, dyed using non-toxic dyes. Made from 100% pure, natural fibres, our swaddles have a variety of uses, from nursing, providing shade and as a light throw blanket.
1 x premium French linen fitted swaddle measuring 120cm x 120cm with a 2cm hem border

170GSM, OEKO-TEX® certified fabric woven from European Flax®

Shipped to you in recycled and recyclable packaging
While we don't claim to hold all the answers to eternal happiness, we do genuinely believe that if you sleep well you will live well and enjoy The Good Things in Life. So for all sleep deprived parents please enjoy our beautiful sheets and bedding and also treat your special little ones to our natural fibres also.
They say the better quality the flax, the better quality the linen. Here's what makes our customer loved linen special: we only use premium European Flax® grown in France over warm sunny days in nutrient rich soil that makes all the difference to the quality and longevity of your bedding.
• The fabric is anti-bacterial, cool in summer and cosy in winter your new linen bedding will keep you comfy year-round
• Deliciously soft and supple, it's an experience that our customers have described as 'life changing', and we tend to agree with them
• Plus, it uses less water to cultivate and is one of the most sustainable fibres on the planet
Put simply, we do linen, better.
We know a lot about linen (in fact you might say we're a tad obsessed with this glorious fabric), so when you shop with us you're treating yourself to premium linen bedding that is woven with the best European Flax®.
• The journey to create your bedding starts with the humble French flax plant. It is harvested, woven, dyed and carefully sewn into deliciously soft linen bedding
• We've grown our business over the past 10 years carefully and sustainably. We never set out to be the biggest, just the best
• We're so proud to have thousands of 5 star reviews from loyal and satisfied customers
Stonewashed French linen is a delicate fibre, so always treat it with respect. We understand this bedding is an investment, so follow all the care steps in our care guide here to ensure the fibres are maintained for the longest time possible.
Get your beautiful designs delivered free to anywhere in Australia.

Delivery time after your order is dispatched is 2 to 5 business days for NSW/QLD/ACT/VIC/SA. Please allow up to 10 business days to ship your beautiful parcels to NT/WA/TAS and remote locations.

We understand you may change your mind and want to swap your colours – we're here to help! You have 30 days from receiving your goods to return for exchange or refund, provided the items are still in their original packaging and unused.

We also ship internationally with DHL Express and shipping is calculated at checkout (depends on size and weight and country we're shipping to).

Read the full shipping policy here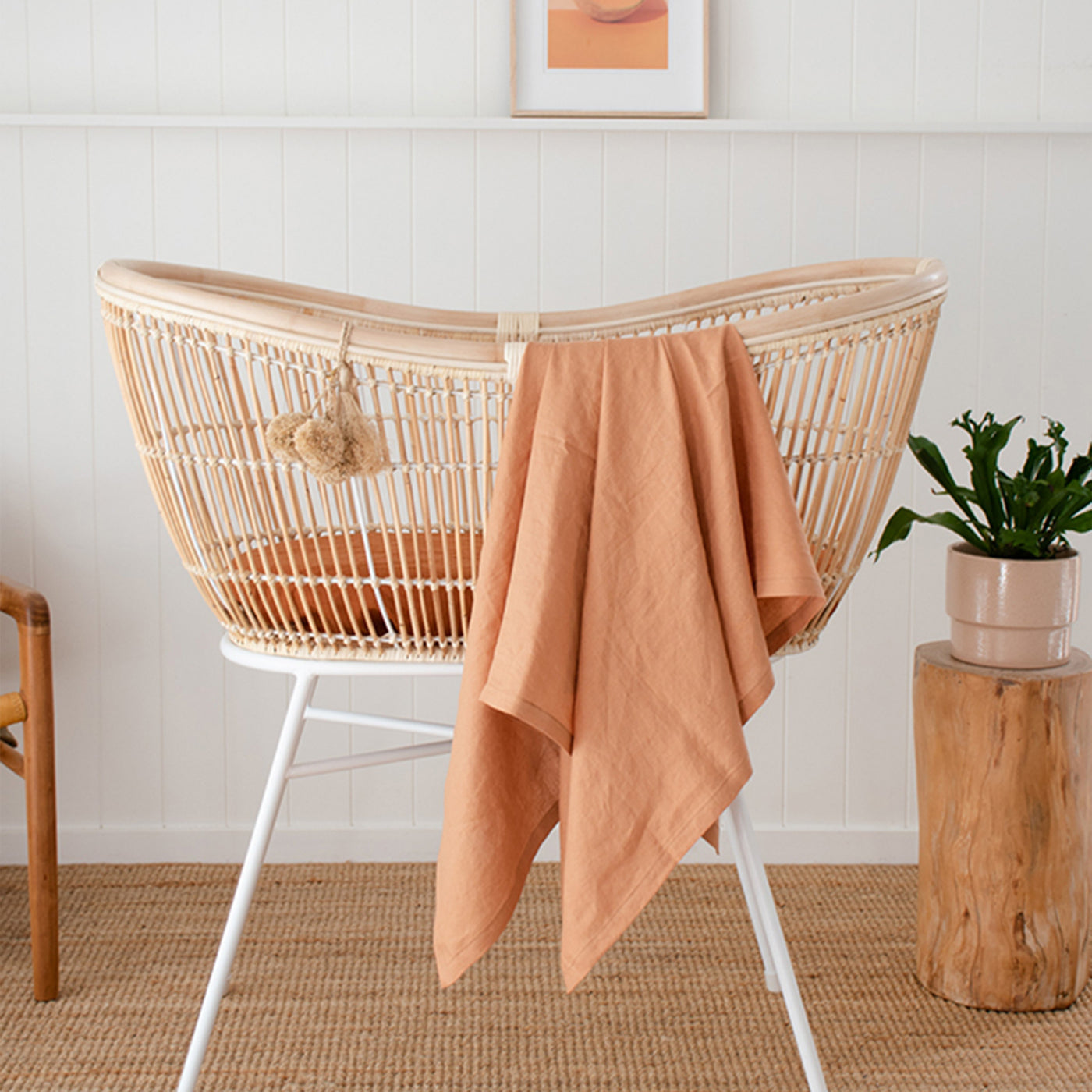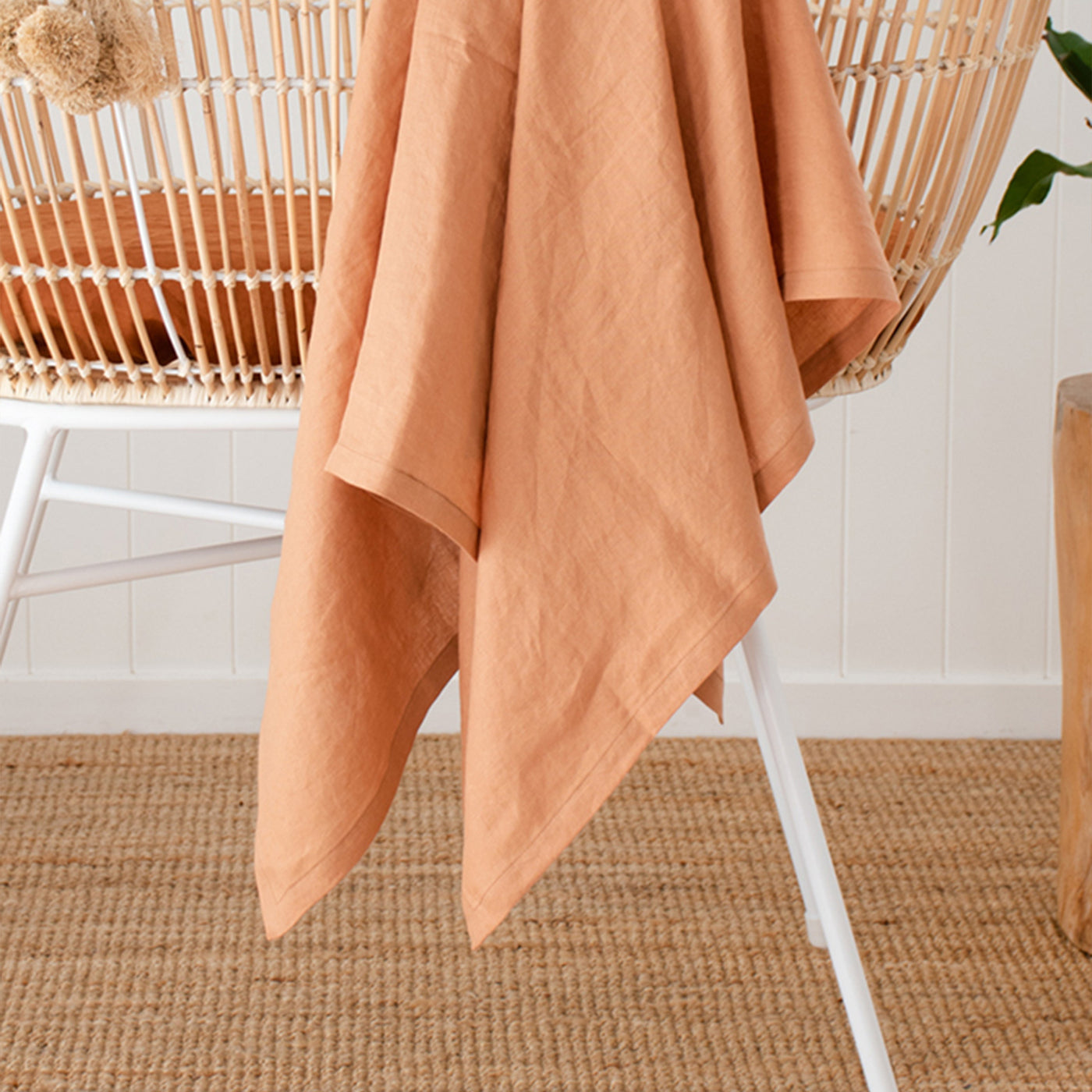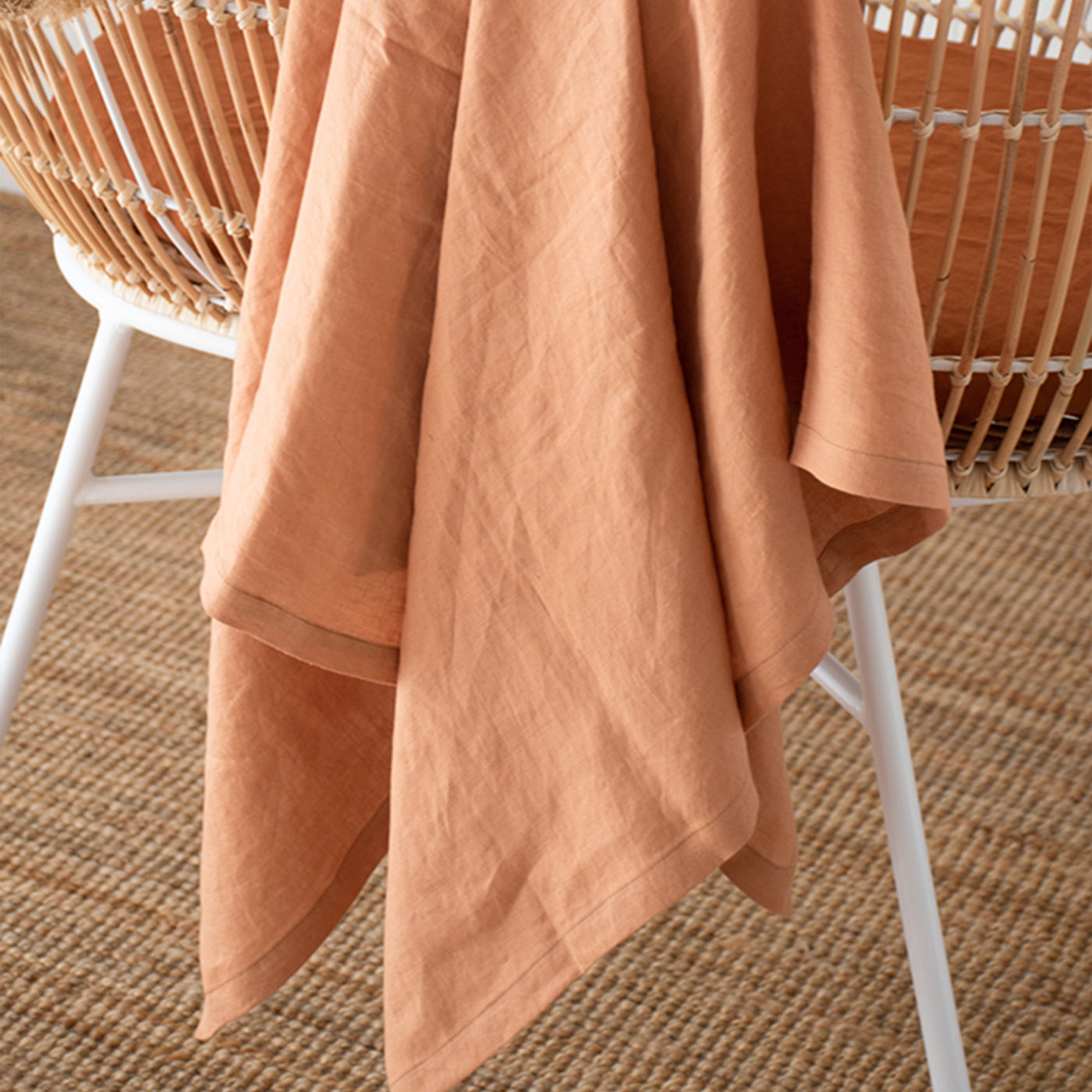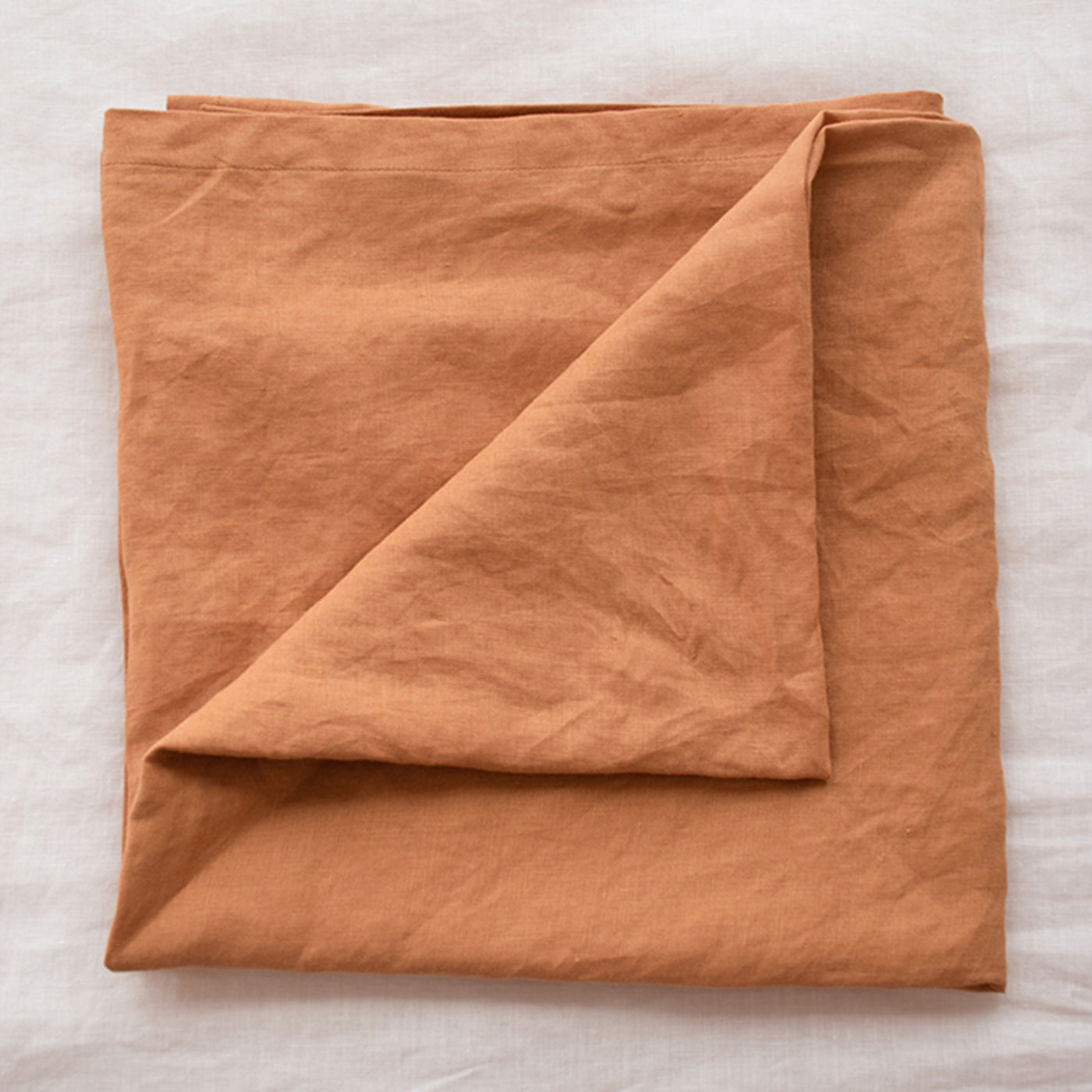 From Bassinet to big kids' bed
What sets us apart is that we have grown sustainably, never sacrificing quality. Our Founder has a young family of her own and designs bedding that she would be proud to let her children use. Meaning there is linen for every stage in life.
Quality
Premium quality shipped with a sustainable footprint.
Rewards
Shop & earn rewards today.
Crafted Fabrics
We take time to design long lasting pieces.
Customer Approved
Read our reviews - customers can feel the difference.
Gentle on Earth
OEKO-TEX® fabrics non-toxic dyes.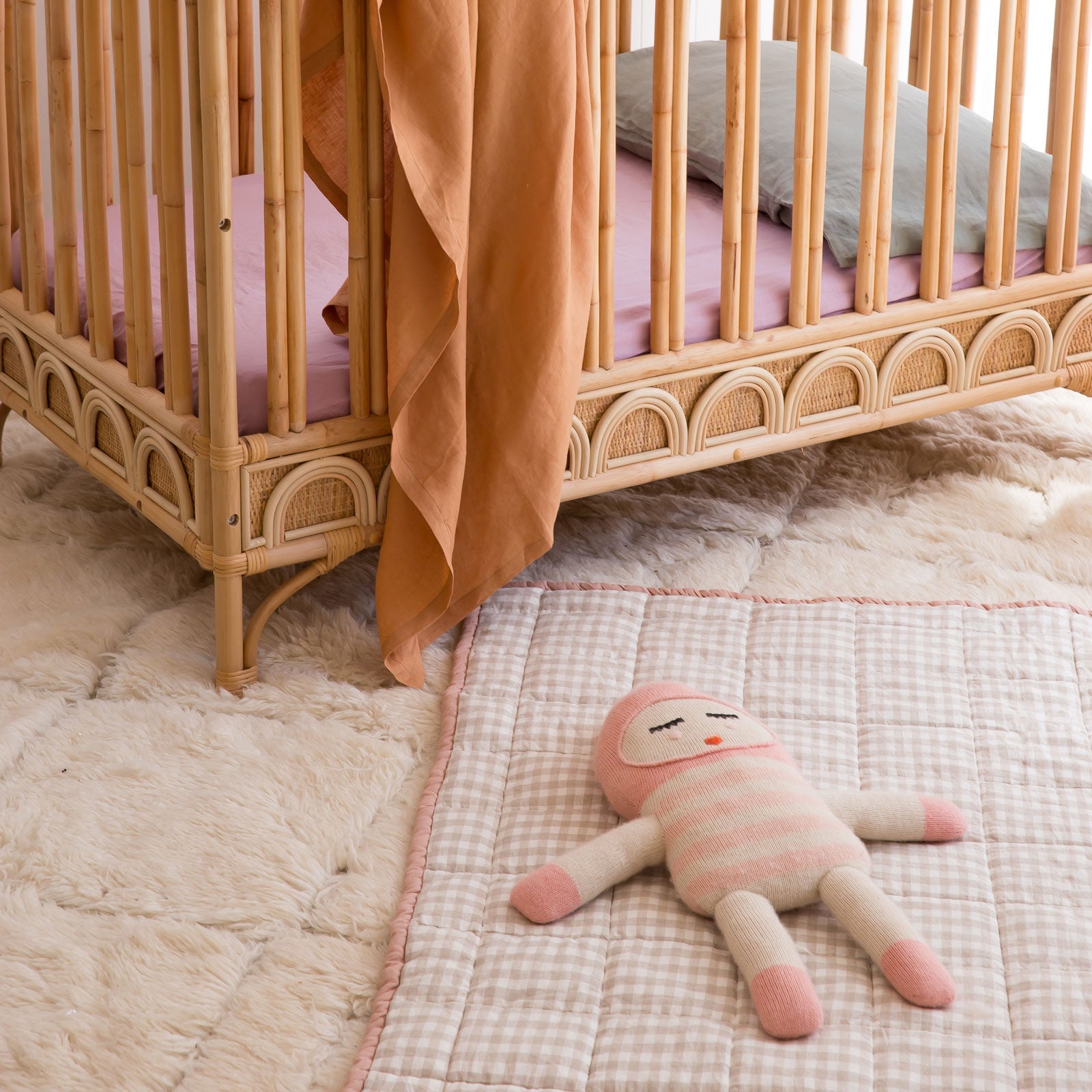 To make your sleep special, choose linen
First time customers will often comment how our linen 'feels better' than others – and that's because it's true. We were once customers just like you and understand you want linen that not only looks beautiful but is high quality too.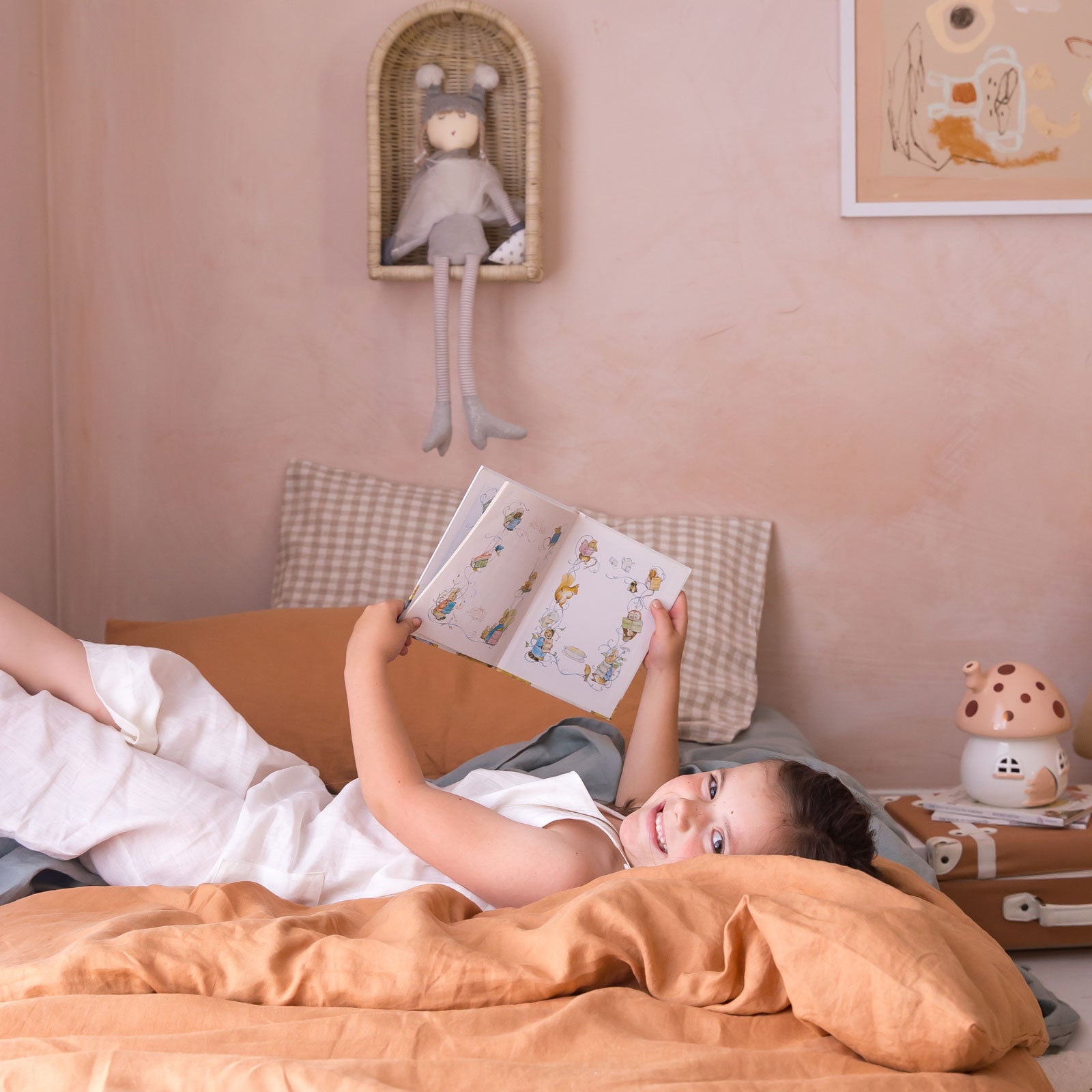 We've done the thinking so you can do the living
We've been in this industry for 10 years and our experience is for your benefit. The next few minutes you spend choosing what linen to buy are backed by our years of research, testing and design. Allowing you to add some of Australia's favourite premium French linen to cart, sooner.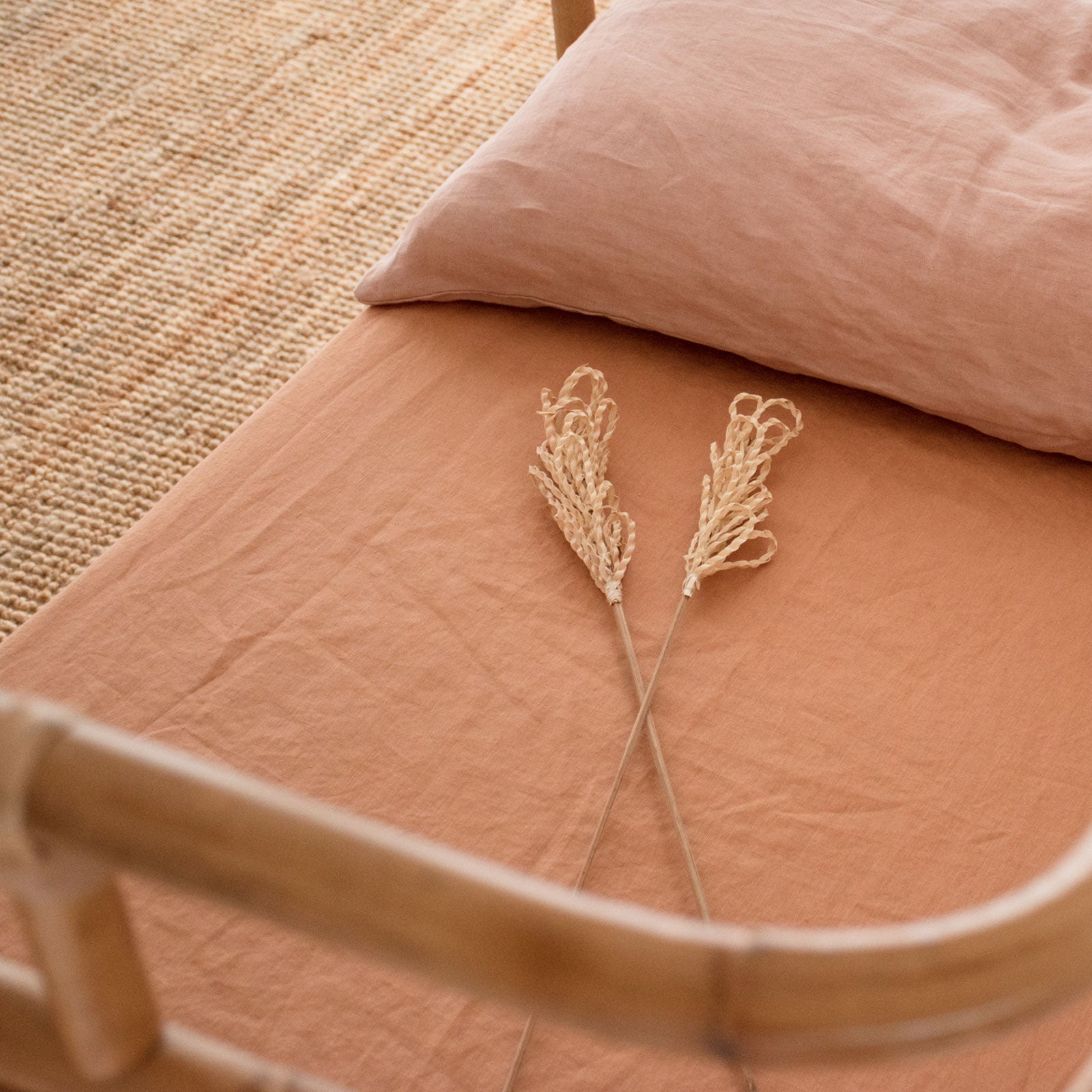 It starts from a seed in the ground
Linen comes from the flax plant, and is one of the most sustainable fibres on the planet. Grown in fields warmed by French summer sun, it is both sustainable and chic.
"Absolutely adore our new linen bedding. The quality is great and it is a dream to sleep in. Looking forward to adding to our linen cupboard soon."
Carly
"SPEECHLESS! I have ordered many sets of sheets from all the brands online, and I Love Linen was my last stop and holy moly did they impress - I honestly wish this was my first choice and I didn't waste my purchases on other linen. The fabric quality is amazing, colours are so pretty and absolutely everything they sent me in the mail was recyclable. They will be the only place I purchase all my sheets from in the future. My partner has gone from disliking linen sheets to also falling in love with them! The name 'I Love Linen' definitely holds strong."
Ashley
"Beautiful linen, beautiful colour, exactly as portrayed online, elegantly packaged and delivered promptly. What's not to love. Thankyou."
Deborah
"I Love Linen. there is no substitute - their linen items, whether it is sheets or clothing are fabulous. Perfect to slip into bed and feel that linen that is so soft, and just as comfortable in items to wear. Their table linen is great, it really make the perfect dining setting. Nothing else can compare. Many thanks to all who contributed to the making of these fab products."
Astra
"Best linen sheets I've purchased. I have other linen sets that don't compare to this. Do yourself a favour and try them for yourself."
Emily
"I Love Linen are truly a cut above every other linen sheet around. I have tried many and the quality just does not compare!"
Grace