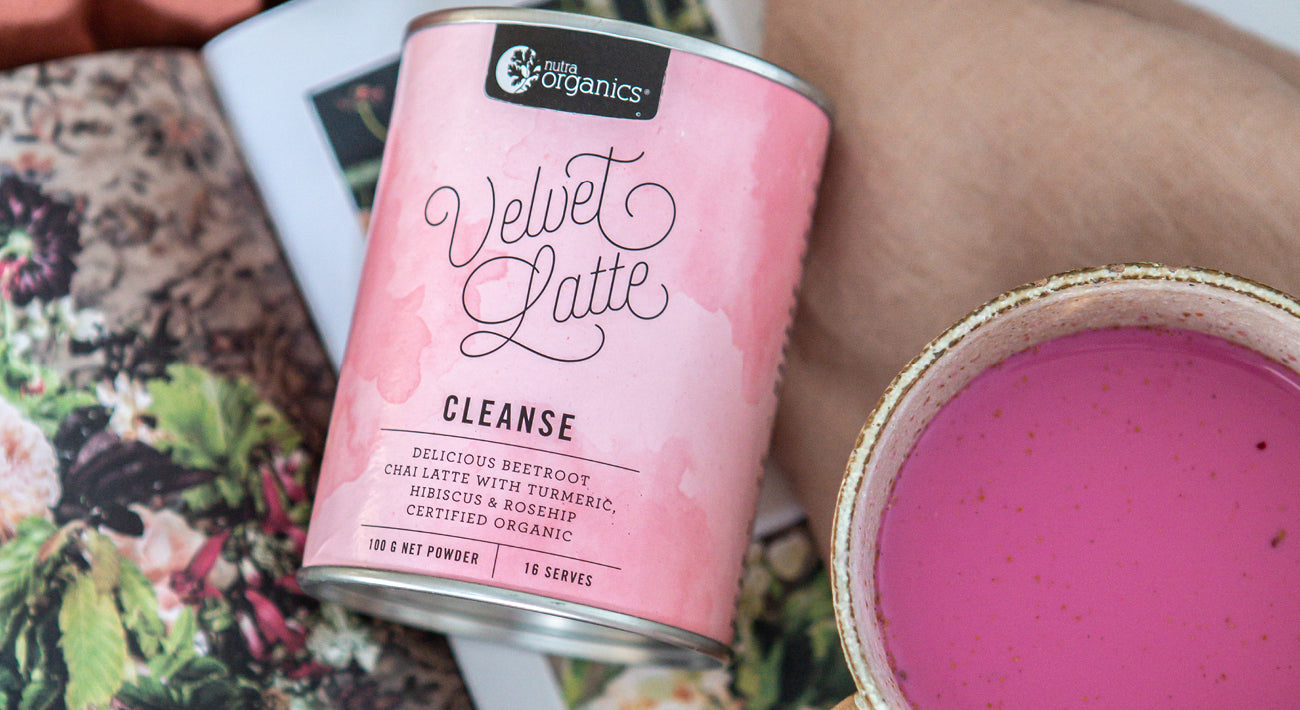 Winter Wellness with Nutra Organics
Posted: 14 June 2022
As the seasons change and the temperature drops it can be difficult to maintain your regular routines and healthy habits.
As the seasons change and the temperature drops it can be difficult to maintain your regular routines and healthy habits. But the transition into cooler months doesn't need to be something to fear. To help you adjust your healthy habits to the cooler months we have prepared a few helpful hints to maintain your Winter wellness.

1. Get Some Sun

With cloudy days and earlier sun sets it can be difficult to get your usual dose of Vitamin D in Winter. Vitamin D is extremely important to your health and can even impact the strength of your bones, immunity, hormone levels and digestion. Make time for you daily dosage of the sun's healing rays (weather permitting), go for a walk, eat your lunch outside or opt to enjoy your meeting in the sunshine instead of the office. You can read more about the importance of Vitamin D here.

2. Eat The Rainbow

With the cooler weather it can be tempting to reach for comfort food more often than you usually would. While you should never deprive yourself of treats, you should prioritise feeding your body the much needed nutrients it craves. Try and include lots of hearty, warming meals, filled with fresh, nutrient packed vegetables. Eating good quality and nutrient rich foods can also help boost your immune system.

3. Move Your Body

When the temperature drops it can be difficult to stick to your regular exercise routine. Maybe it is a little bit harder to get out of your warm Linen Sheets in the morning or the sun is setting earlier before your evening walk. Whatever the case, it is important to make time to move your body. Not only will moving your body warm you up, but regular exercise is important for your overall health and wellness, both physically and mentally. Make time to move your body and see if you start to feel a difference.

4. Wind Down with a Nutra Organics Velvet Latte

There are few things better than getting comfortable and cosy in bed with a hot drink after a long day. Taking the time to make yourself a Velvet Latte, be present, enjoy the moment and begin your wind down routine can make a big difference in the quality of your rest. Developing a wind down routine is important during every season, especially so in Winter. The cooler months can be harsh on our bodies and taking the time for a extra special moment, like enjoying a Velvet Latte whilst wrapped in cosy French Linen bedding, can make it a little bit easier.

Our friends at Nutra Organics have generously arranged a FREE Gift of their 100g Velvet Latte Mix valued at $21.95 on the first 150 orders over $250 *terms and conditions apply. Nutra Organics' Velvet Latte is a delicious beetroot chai infusion that makes a beautiful vibrant pink latte to support inner cleansing. To learn more about the Velvet Latte Mix, visit Nutra Organics.
A free gift, just for you
The first 150 orders over $250 will receive a FREE Nutra Organics 100g Velvet Latte Mix valued at $21.95, while stocks last. Offer is valid from 7:00 AM AEST Tuesday 14th of June 2022. The free gift will be automatically added to cart. If offer does not apply automatically, enter code LOVENUTRA to redeem at checkout. Customers are only to receive one (1) free gift per order. This offer can be combined with other offers excluding the TAKE20 promotion and Welcome Code Offer. Offer can be used with one (1) reward. This gift is not available on free fabric swatch orders, gift vouchers or shipping purchases. If you return items from your order and it no longer meets the minimum spend requirement of $250, you must also return the gift in new condition. If the gift is not returned or has been used, your refund / credit will be less the value of the gift ($21.95 AUD)

For more information on how to use this product or to shop the range visit Nutra Organics