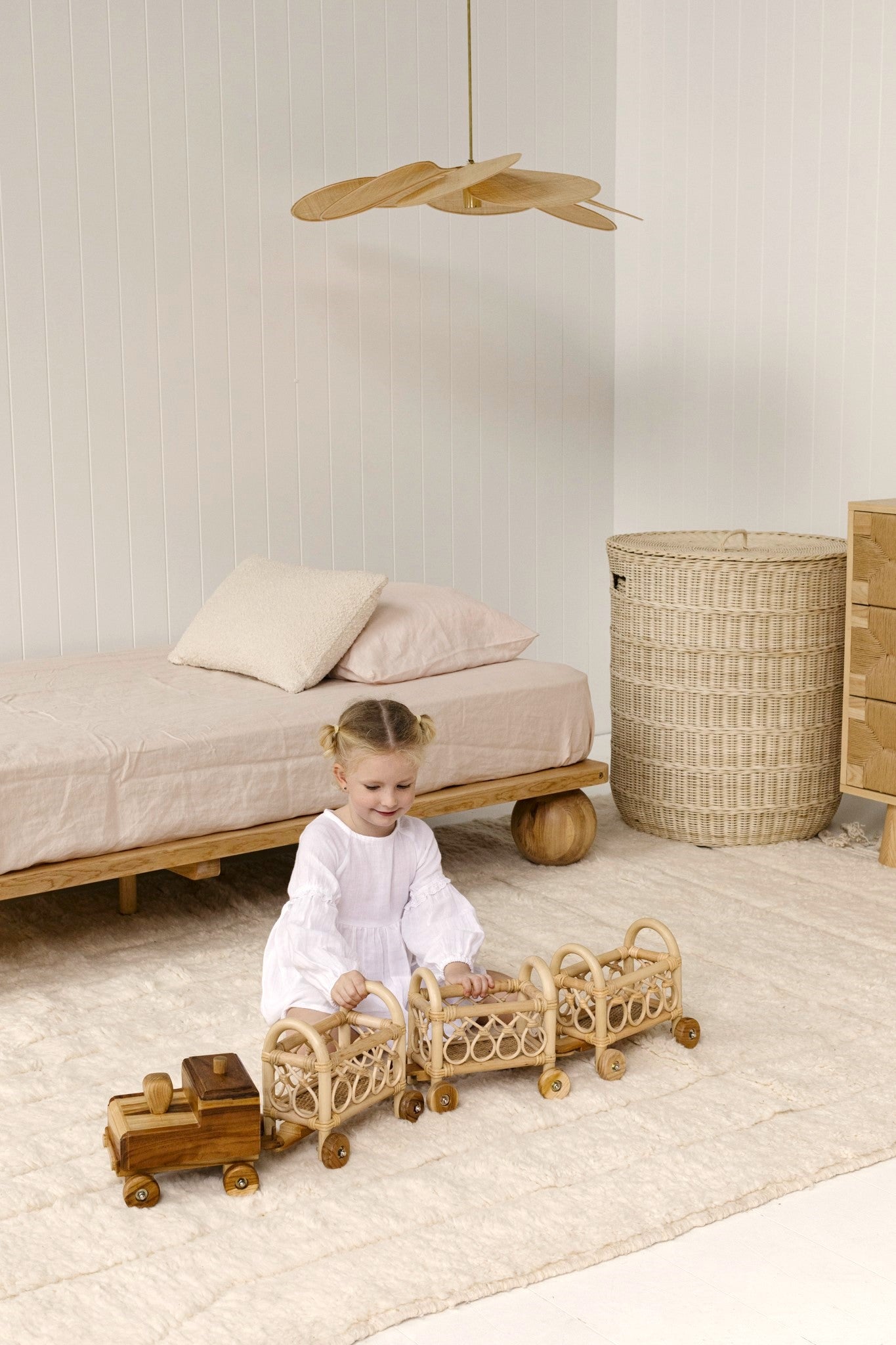 Because our kids deserve the best bedding too
Posted: 20 June 2023
If you need a reason to invest in the luxury benefits of Linen Bedding for your kids then look no further. We've rounded up the top reasons why you should give your kids the gift of optimal comfort and well-being to ensure cosy nights any day of the year.
As our children spend a significant amount of their time sleeping, providing them with high-quality bedding is essential.
Our French Flax Linen Bedding offers numerous benefits, making it an ideal choice for our kids. Notably, linen is a naturally antibacterial material, ensuring a hygienic sleeping environment. Additionally, it creates a microclimate for the skin and maintains natural pH levels, making it particularly advantageous for your little ones with allergies. And even better, linen possesses unique temperature-regulating properties, ensuring a cosy and comfortable night's sleep for our little ones in various weather conditions.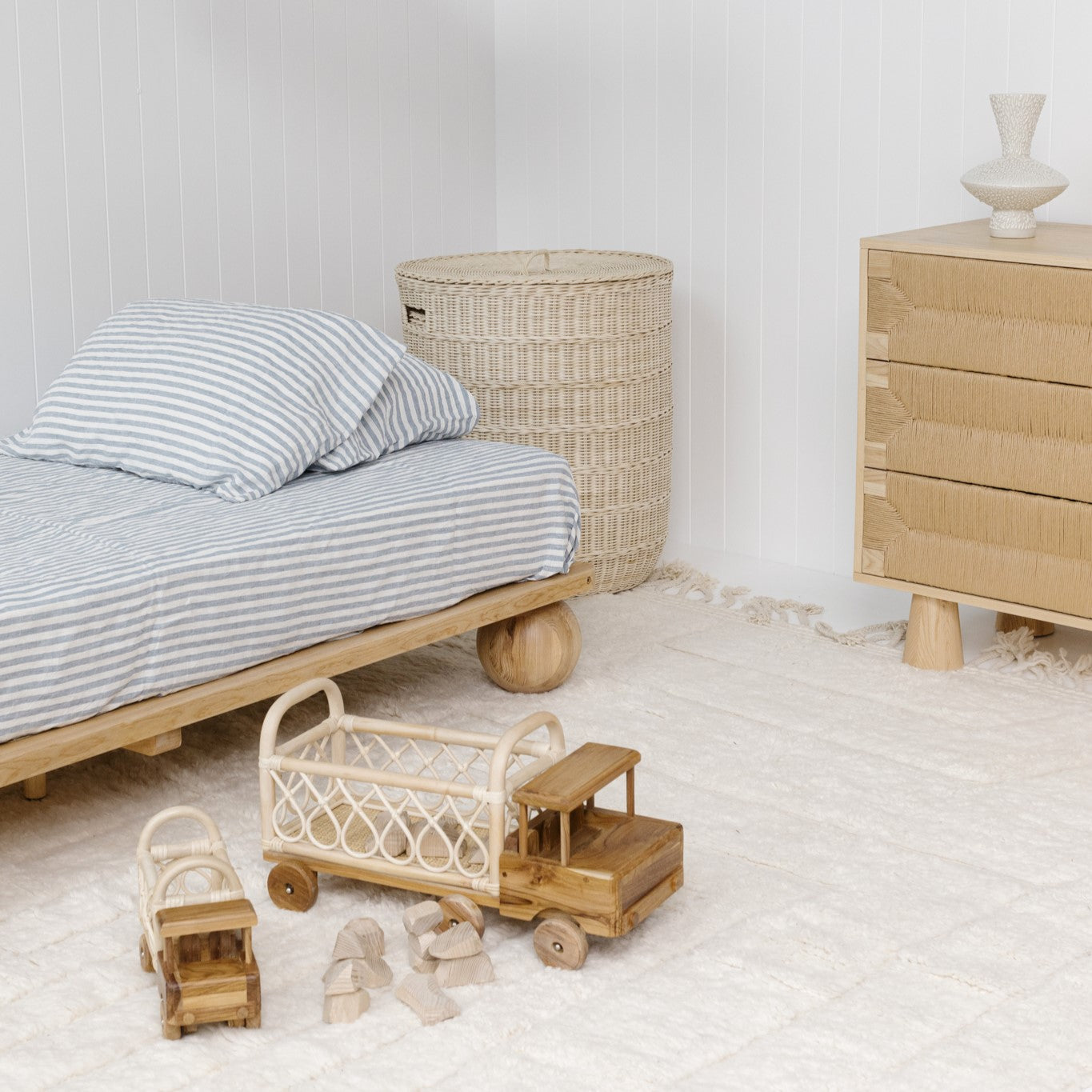 Breathability: Linen vs. Cotton for Your Kids Bedding
When considering breathability in children's clothing, both linen and cotton play important roles. However, linen surpasses cotton in terms of breathability and is a renowned as a fabric suitable for summer wear, but it is equally suitable for colder seasons. Its breathability allows the skin to breathe and maintains a comfortable temperature, regardless of whether a child is a warm or cold sleeper. Moreover, linen's moisture-wicking properties facilitate quick drying and prevent the buildup of bacteria, ensuring optimal comfort for children.

Pictured is our French Flax Linen Sheet Set in Marine Blue Stripe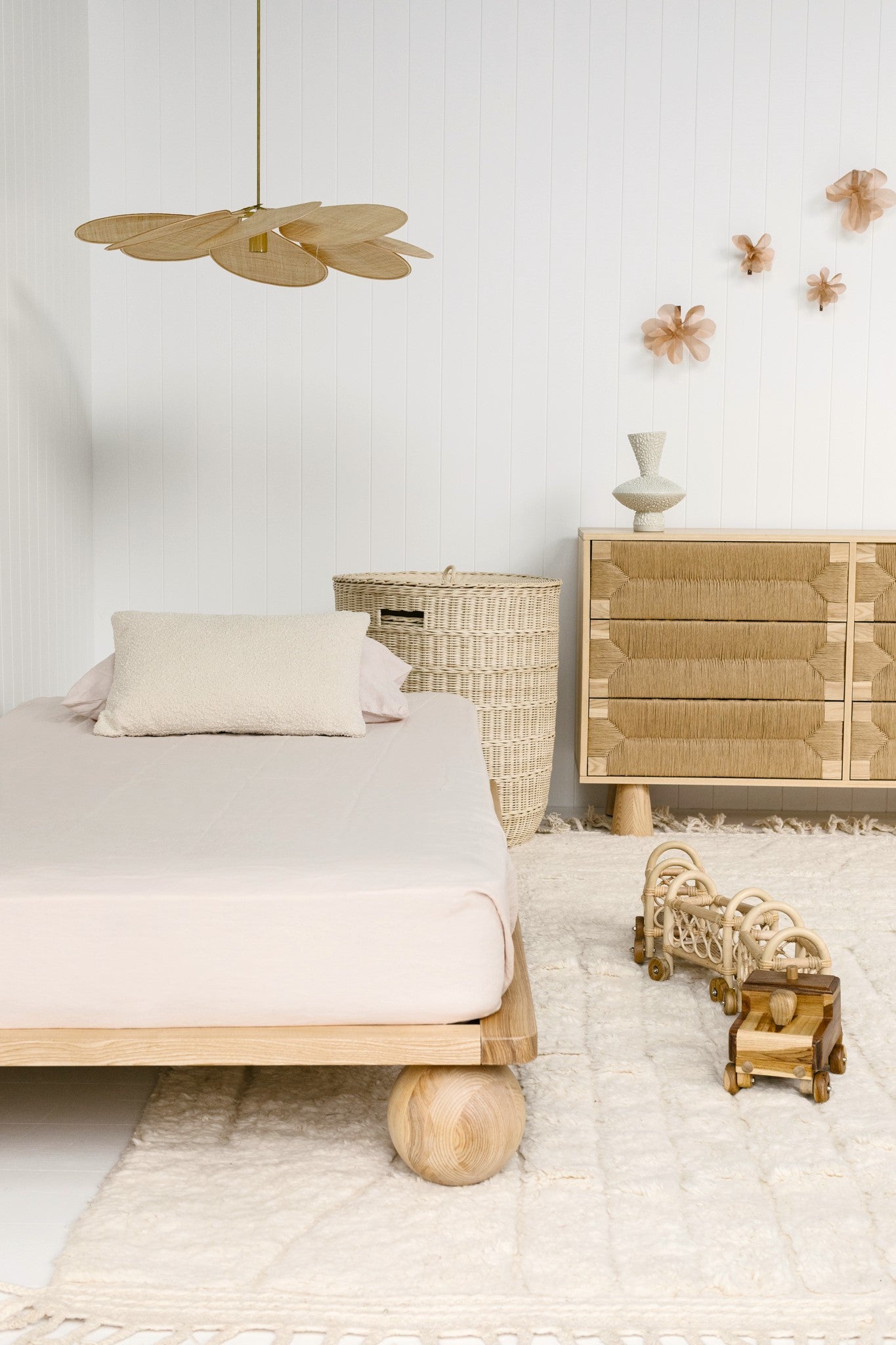 Linen as the Preferred Choice
There is a common misconception that linen bedding is only suitable for warm seasons, necessitating a switch to cotton bedding during cooler months. However, this is a myth. Linen bedding is the ideal choice for kids due to its temperature-regulating properties and hypoallergenic nature providing the necessary breathability and comfort, making it suitable for children throughout the year.

Shop the French Flax Linen Sheet Set in Blush
In today's world, advancements in technology have enabled the production of many different types of linen, but our linen undergoes a pre-washing process, ensuring its softness and a lived-in feeling. Importantly, linen possesses natural hypoallergenic properties, making it gentle on even the most sensitive skin with our linen being OEKO-TEX certified, guaranteeing its safety for use in direct contact with human skin, with no toxic chemicals used during its production.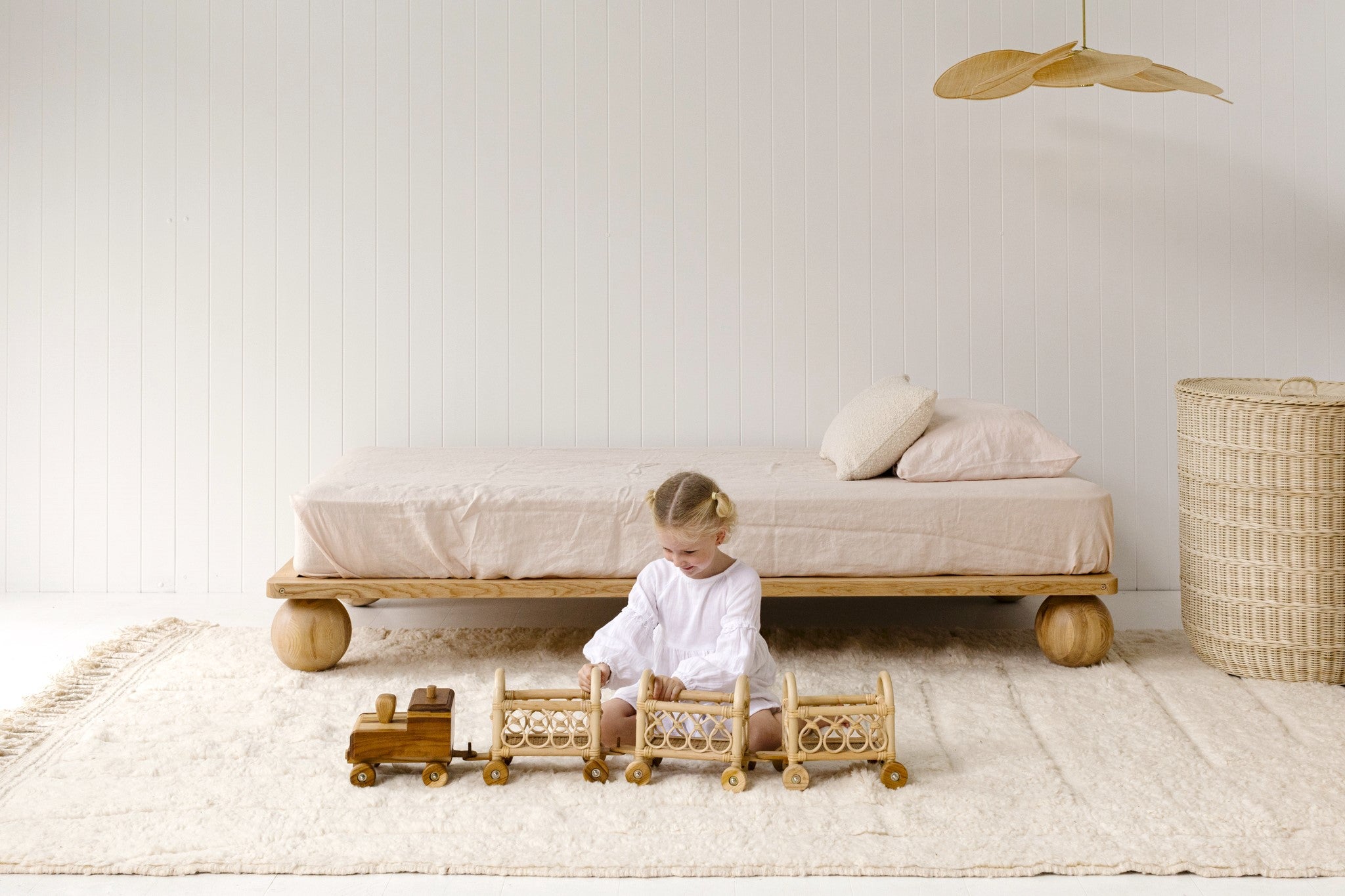 Our children deserve the best bedding for their optimal comfort and well-being. Linen bedding emerges as the ideal choice, surpassing cotton in terms of breathability, temperature regulation, and hypoallergenic properties. By investing in high-quality linen bedding, we ensure that our little ones experience cosy nights during chilly weather and remain relaxed and comfortable on humid nights. Let us provide our children with the luxury and benefits of quality linen bedding, offering them a soothing and hygienic sleep environment.
It's time to invest in the luxury and benefits of linen bedding to ensure cozy nights and a relaxed sleep experience for your little ones