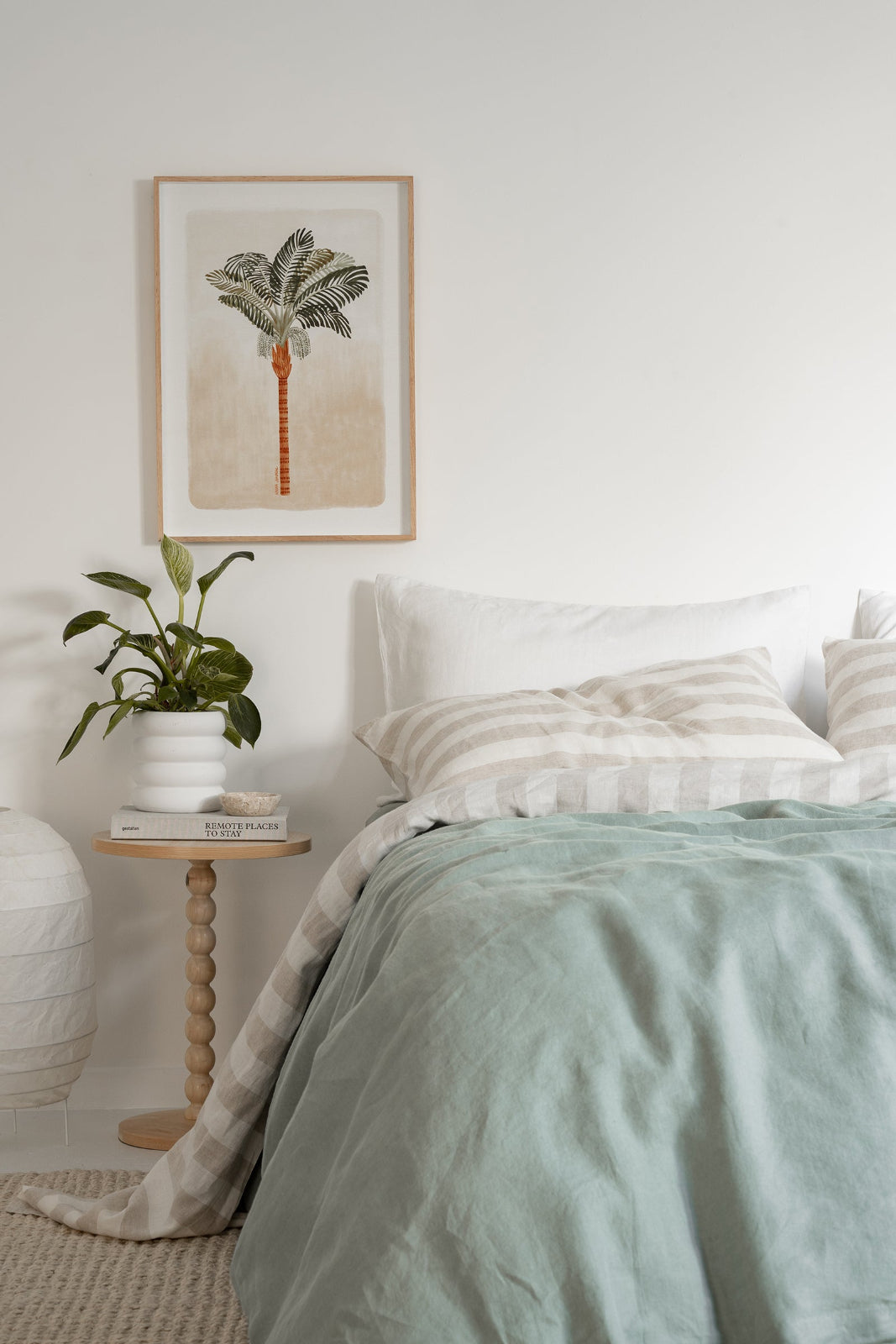 What is Linen fabric? And why is it best for bedding?
Posted: 18 November 2023
You heard it here first — linen bed sheets are heavenly. They are cool and breathable but sturdy and long-lasting. In many ways, linen is a perfect choice for your bedding, as well as your clothing. We are big fans of all things linen; in fact, it's in the name. Today, however, we're going to answer a few important questions: What is linen? How is it made? Most importantly, what makes it perfect and comfortable for bedding and clothing?
What is Linen?
Linen fabric is created from the flax plant, a reasonably sustainable plant that doesn't require much water to grow. Linen is a natural fabric, ideal for sensitive skin and the environmentally conscious amongst us.  


A versatile fabric, it is known for its absorbency, cool feel, softness, and breathability.
Linen is also temperature-regulating, naturally adjusting to your body temperature and keeping you warm in the winter and cool in the summer. All of these qualities make linen the ideal choice for cosy bedding.
How is Linen Made? From Flax Farm to Your Bed.
The soil in which flax grows must be fertile and well-drained. Additionally, flax needs to be grown in a cool environment. Flax is mainly produced in Canada, Russia, China, Kazakhstan, the United States, and India. Flax linen from France, which I Love Linen proudly uses, is of superior quality. The cool environment in France offers the perfect environment for harvesting flax.


The process of harvesting flax linen is relatively lengthy, taking around 100 days from seed planting to harvesting the finished product. The flax is harvested once the colour has turned to a yellow/brown shade. The harvesting of flax requires the plant to be pulled out rather than chopped down; this is done to preserve the length of the fibres, resulting in a smoother and more high-quality fabric.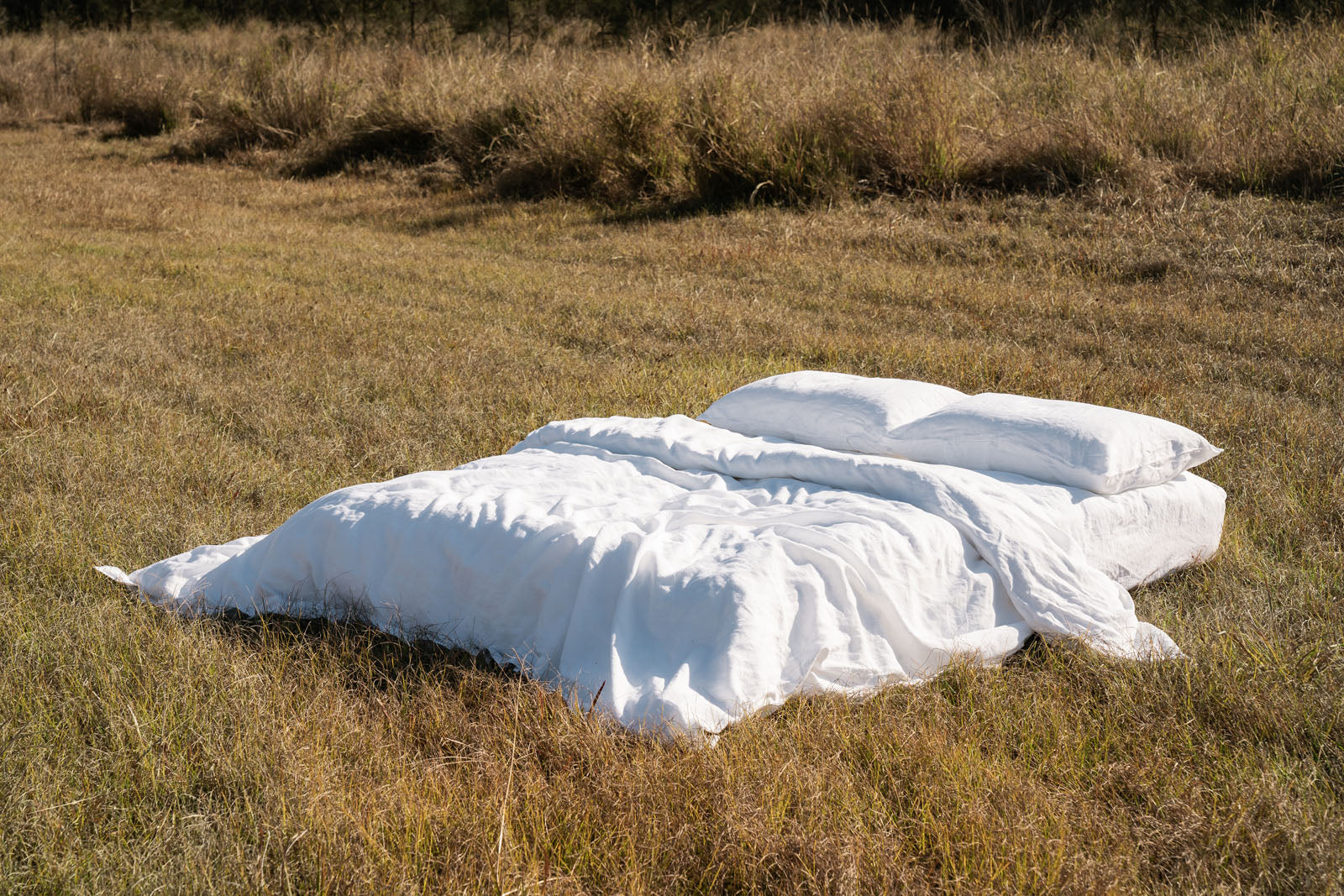 Not all of the flax plant is used to create linen, so the plant needs to be broken up to retrieve the cellulose fibres that are inside the stalks of the flax plant. This process, "retting", involves rotting away the inner stalk using bacteria, leaving the outer fibres intact, another timely and delicate step in the flax process.


After this, the long and short fibres are separated, with the long fibres being used for creating linen fabric. Afterwards, the fibres are combed, removing any imperfect strands. Then the fibres are spun and woven, ready to be turned into premium linen sheets.
Benefits of Using Natural Fibre
There are a number of benefits to using linen, especially for your bedding and clothing. Natural fibres are more sustainable since they are readily available in nature. The natural fibres of linen are also biodegradable at the end of the products' (very long) lives.


Choosing natural fibres for your bed sheets will also improve your sleep quality. There are several advantages to natural fibres (particularly linen fibres), such as breathability, natural absorbency, and high durability. Natural fibres are also great for those with sensitive skin.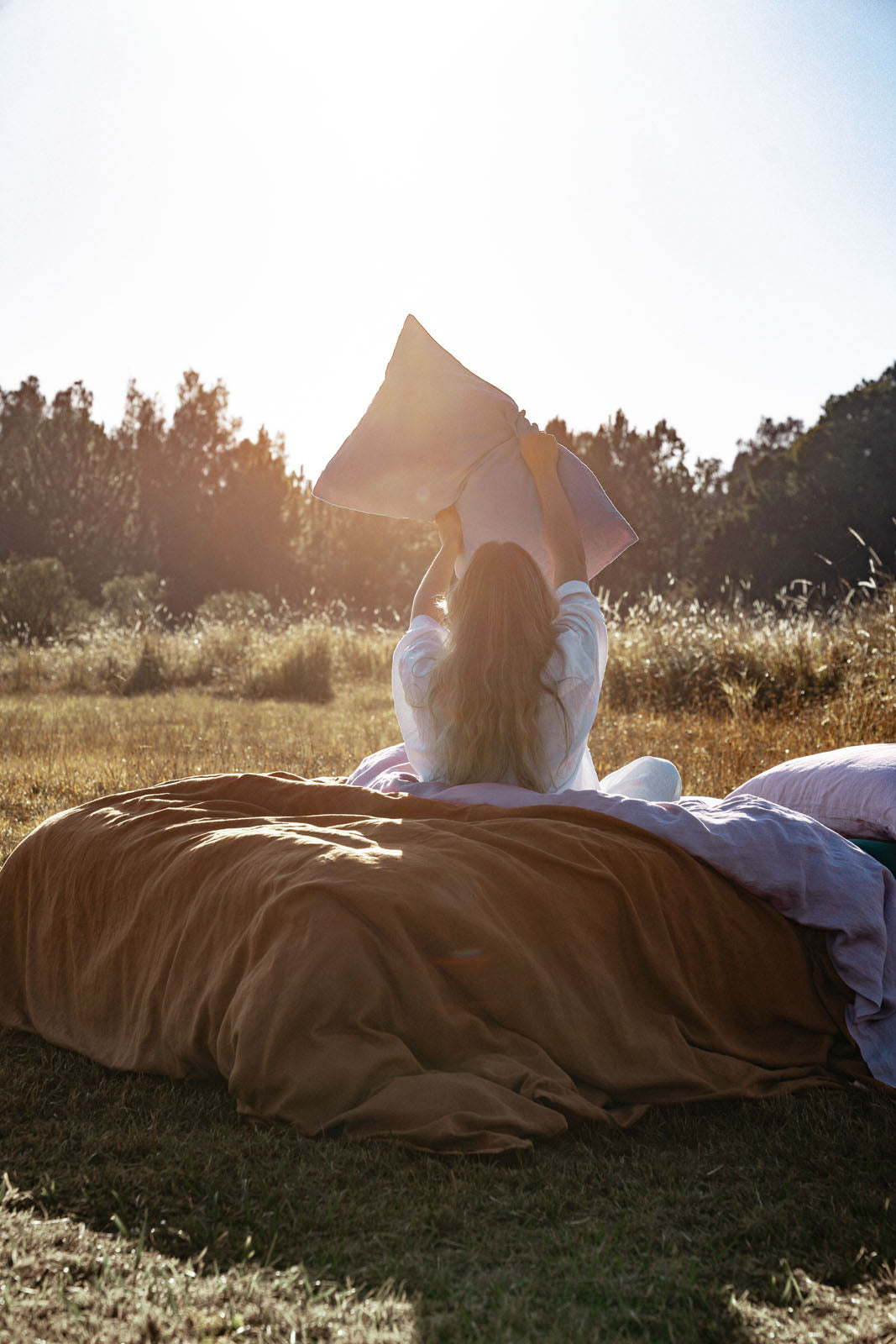 What makes our linen feel so good?
When it comes to linen, I Love Linen is one of the most established and trusted brands around. So we source the best linen for our customers, so you don't have to - every linen bedding product we offer is of the highest quality.

We offer breathable French flax linen bedding, ideal for hot sleepers, summer months or those living in warm climates (we feel you, Australia). We only use long staple yarn to ensure long-term durability when manufacturing linen products. So let us assure you that we know good linen when we see it, and we've worked hard to bring you the finest linen available.