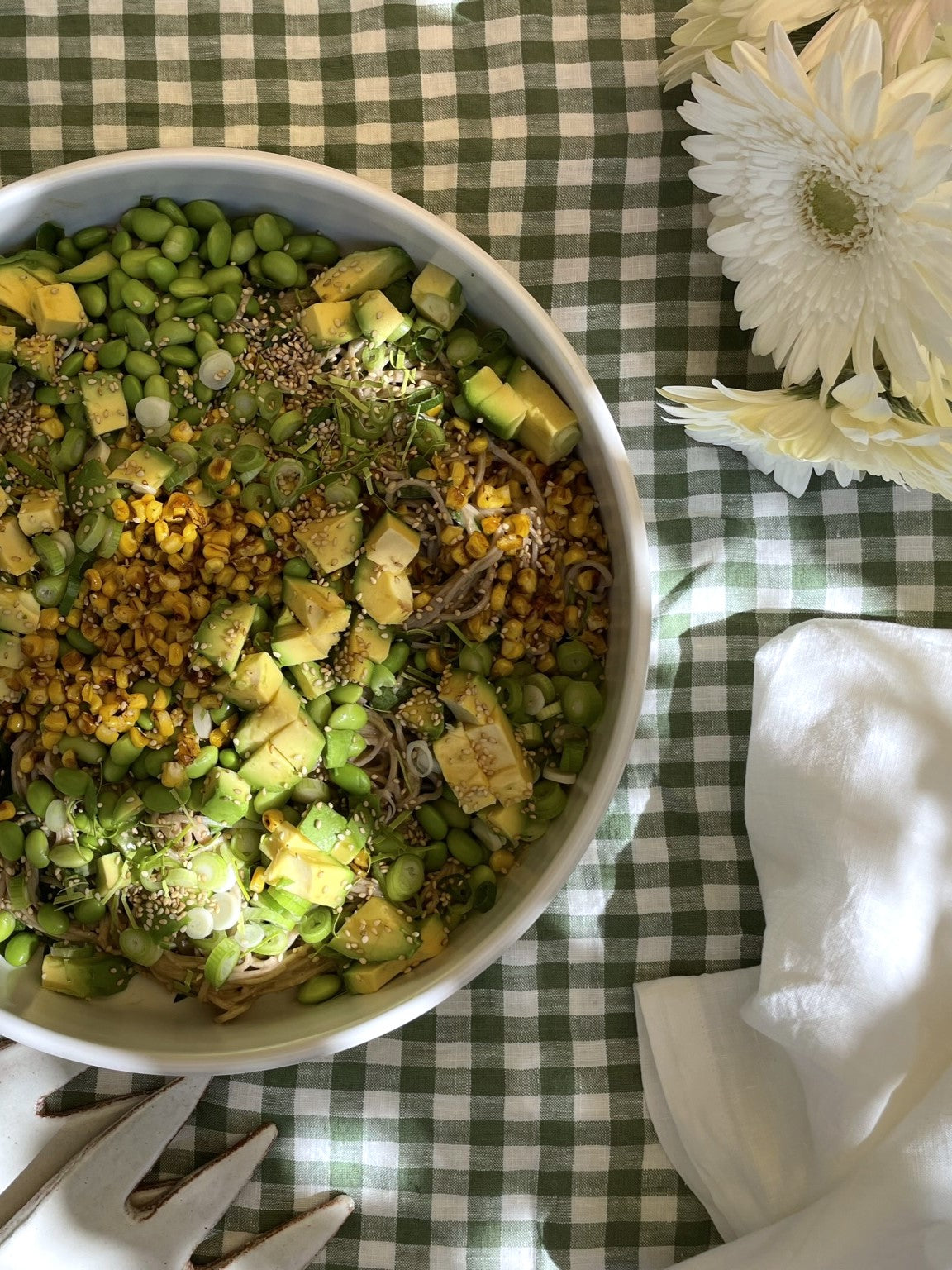 Vibrant Soba Salad with Edamame, Corn, Spinach, Avo, Sesame
Posted: 14 June 2023
Here is another absolutely delicious meal from our good friend Jess Presscott. We have tasted this ourselves and can confirm it's super simple to make and you'll come back for seconds. The combination of flavours and textures will ensure it's on high rotation in your home.
This vibrant and nourishing recipe brings together the earthy flavors of soba noodles, fresh vegetables, and a delightful dressing that is an absolute crowd pleaser. Works perfectly as the hero or could be a perfect side dish to grilled meats and vegetables.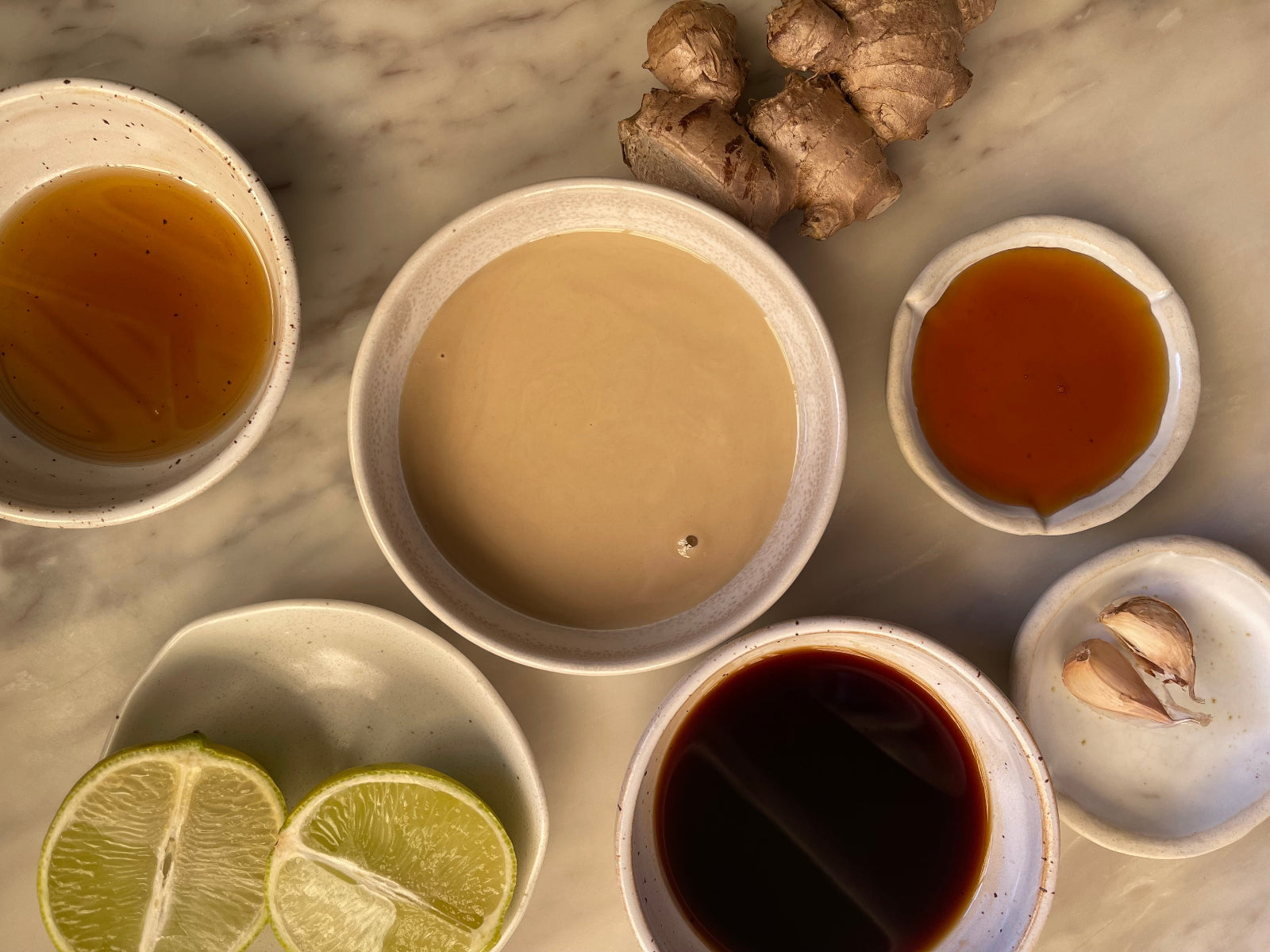 The Ingredients
For the Dressing:
- 2 tablespoons tamari
- 2 tablespoons tahini
- 1 tablespoon lime juice
- 1 tablespoon toasted sesame oil
- 1 tablespoon maple syrup
- 1 garlic clove, crushed (minced)
- 1 teaspoon grated fresh ginger

For the Salad:
- 300g soba noodles
- 2 ears of corn, husks removed and kernels removed
- Olive oil for cooking
- 2 large handfuls baby spinach, cut into approx. 1cm strips
- 4 makrut leaves, very thinly sliced
- 200g podded edamame beans, defrosted 
- 4 spring onions, sliced
- 1 ripe avocado
- 1 tablespoon toasted sesame seeds
The Method
1. For the dressing place everything in small mixing bowl and whisk to combine.


2. Bring a large pot of water to a boil. Add noodles and cook according to packet directions. Drain and run under cool water. Shake to remove as much excess water as possible

3. Place noodles in a mixing bowl and add dressing, spinach and makrut leaves. Stir to combine, then transfer to a serving dish.


4. Cook corn kernels in a frying pan over a medium heat until slightly blackened. Add to noodles, along with edamame, spring onions, avocado and sesame seeds. Lightly toss to combine, and serve.


Best eaten on day of cooking. Leftovers are yummy, but depending on the brand of noodle, noodles may stick together.