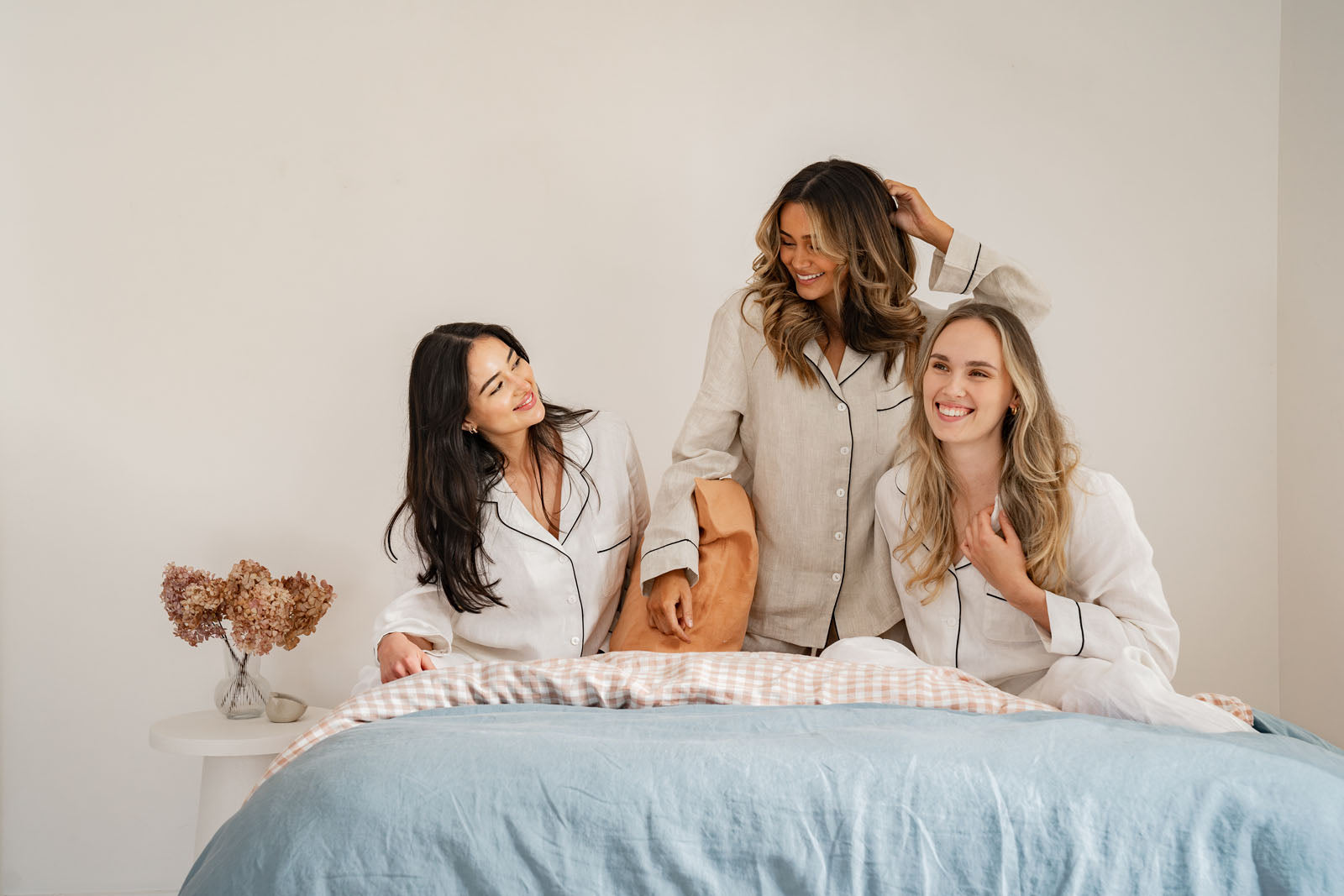 The Ultimate Night In: A Short Guide
Posted: 24 July 2023
Creating the ultimate girls' night is all about combining comfort, style, delicious snacks, cosy beds, and a feel good movie. Here's a guide to help you curate a memorable and enjoyable girls' night in.
Whether you're planning a sleepover party or simply gathering with your closest friends for a cosy night in, we've got you covered. Get ready to indulge in comfort, delectable snacks, and exciting activities that will make your girls' night one to remember. From luxurious French Flax Linen Pyjamas to mouthwatering party snacks and pampering activities, let's dive into the details that will transform your gathering into something a bit more special.
1. Luxe Linen Pyjamas
Crafted from our premium French Flax Linen fabric, these pyjamas offer an elevated level of comfort that will make your sleepover experience truly exceptional. The long sleeve shirt and long pants are designed to provide ample coverage and warmth, ensuring you stay cosy and warm throughout the night. The chic piping details add a touch of sophistication to the overall look. Whether you're lounging around, enjoying late-night chats, or having pillow fights, these pyjamas are designed to be your go-to choice for your best, cosiest night in yet. You could embrace matching pyjamas or let everyone pick a colour that best suits them.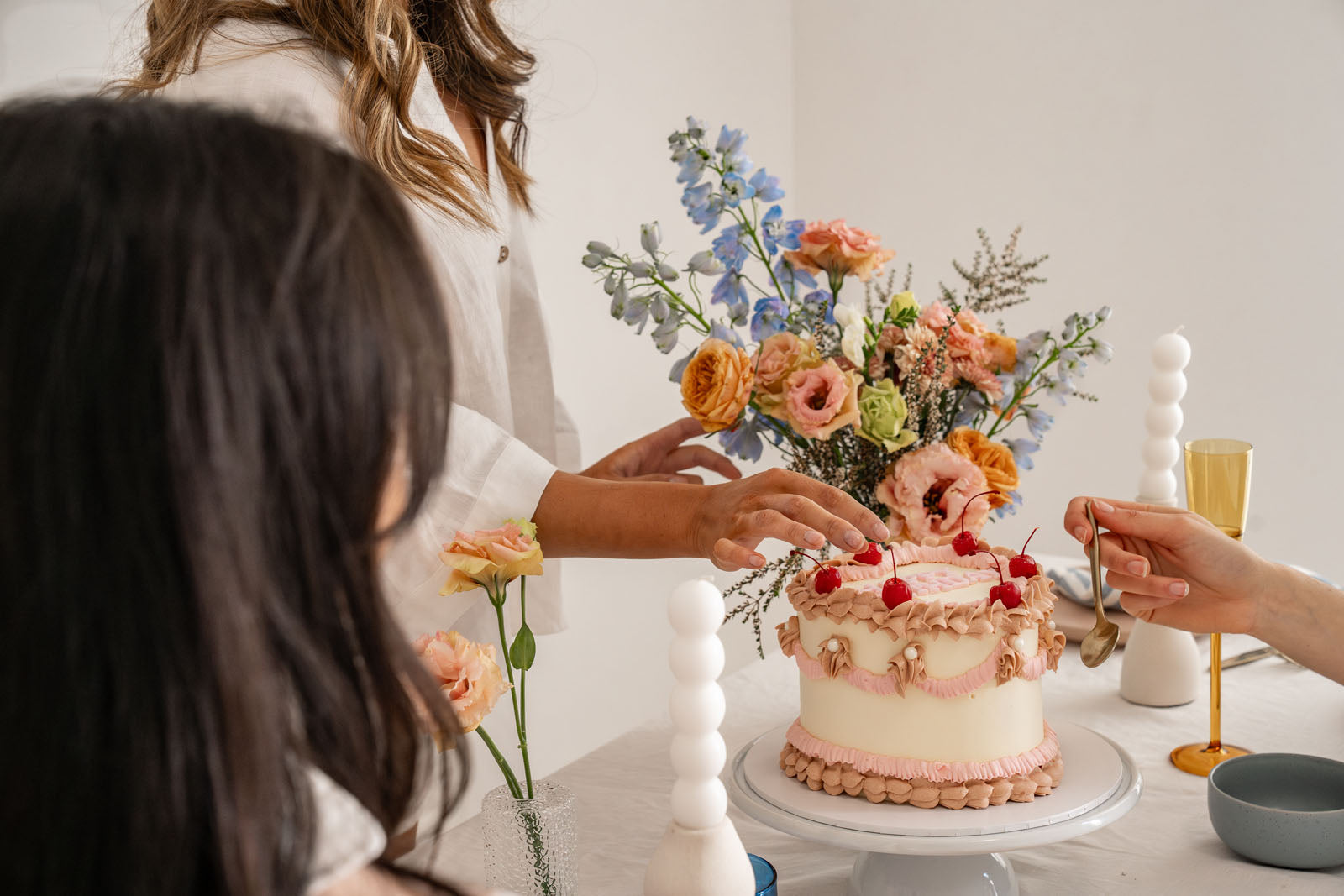 2. Party Snacks
It wouldn't be night to watch a movie without the classic movie snack, Popcorn, and you can elevate it by adding flavours like caramel, cheese, or even something fancy like truffle oil. A fail safe option is also a cheese and charcuterie platter with a selection of cheeses, cured meats, olives, and crackers. For a touch of indulgence and something sweet, serve chocolate-covered strawberries or a selection of bite-sized desserts. Pair the snacks with refreshing beverages like sparkling water, mocktails, or even a bottle of bubbly for those who enjoy a toast.
3. Comfy Beds
Transform your gathering space into a cosy oasis with comfortable beds or sleeping arrangements. Use our high-quality French Flax Linen Bedding to create a luxurious and inviting atmosphere with the natural texture and breathability of linen will add a touch of elegance and comfort to the sleeping area. Choose a range of linen bedding colours to match the overall aesthetic, from calming neutrals like white or natural to bolder hues like lilac or matcha. Arrange a generous supply of fluffy pillows, plush blankets, and soft mattresses or air mattresses to ensure everyone can relax and get a good night's sleep.
4. Top Movie Picks
Our staff have shared their favourite rom-coms or comfort films to give you some inspo and help limit the amount of time you spend scrolling through netflix.


Emily | Photographer and Stylist - "Either Crazy Stupid Love or Coyote Ugly or 10 Things I Hate About You, I can't pick"
Tae | Marketing Director - "Clueless or Bridesmaids"
Georgia | Graphic Designer - "How To Lose a Guy in 10 Days"
Indie | Social Media Manager - "Ella Enchanted"
Ashley | Content Coordinator - "Confessions of a Shopaholic, it's very realistic"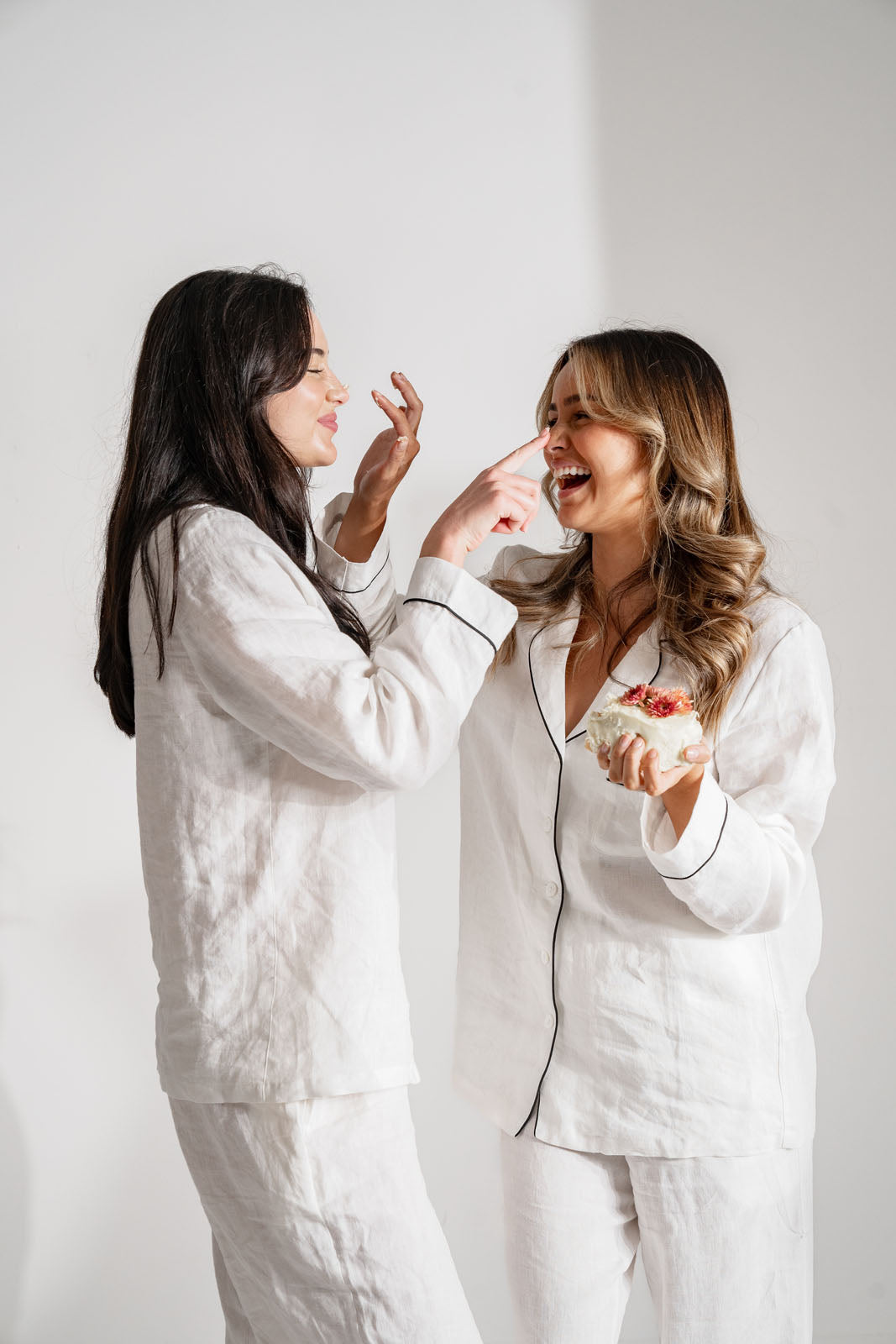 5. Pampering Activities
Integrate something to pamper yourselves into your girls' night to promote relaxation and self-care. Provide a variety of face masks for everyone to choose from and indulge in some skincare pampering. Or you could be a little extra and set up a mini nail station with an assortment of nail polishes, files, and other manicure or pedicure essentials. Consider DIY spa treatments like homemade sugar scrubs or body masks for an added touch of indulgence, even making an activity out of making them yourselves. Creating a day spa at home will help foster a sense of well-being and allow everyone to take a break from their daily routines.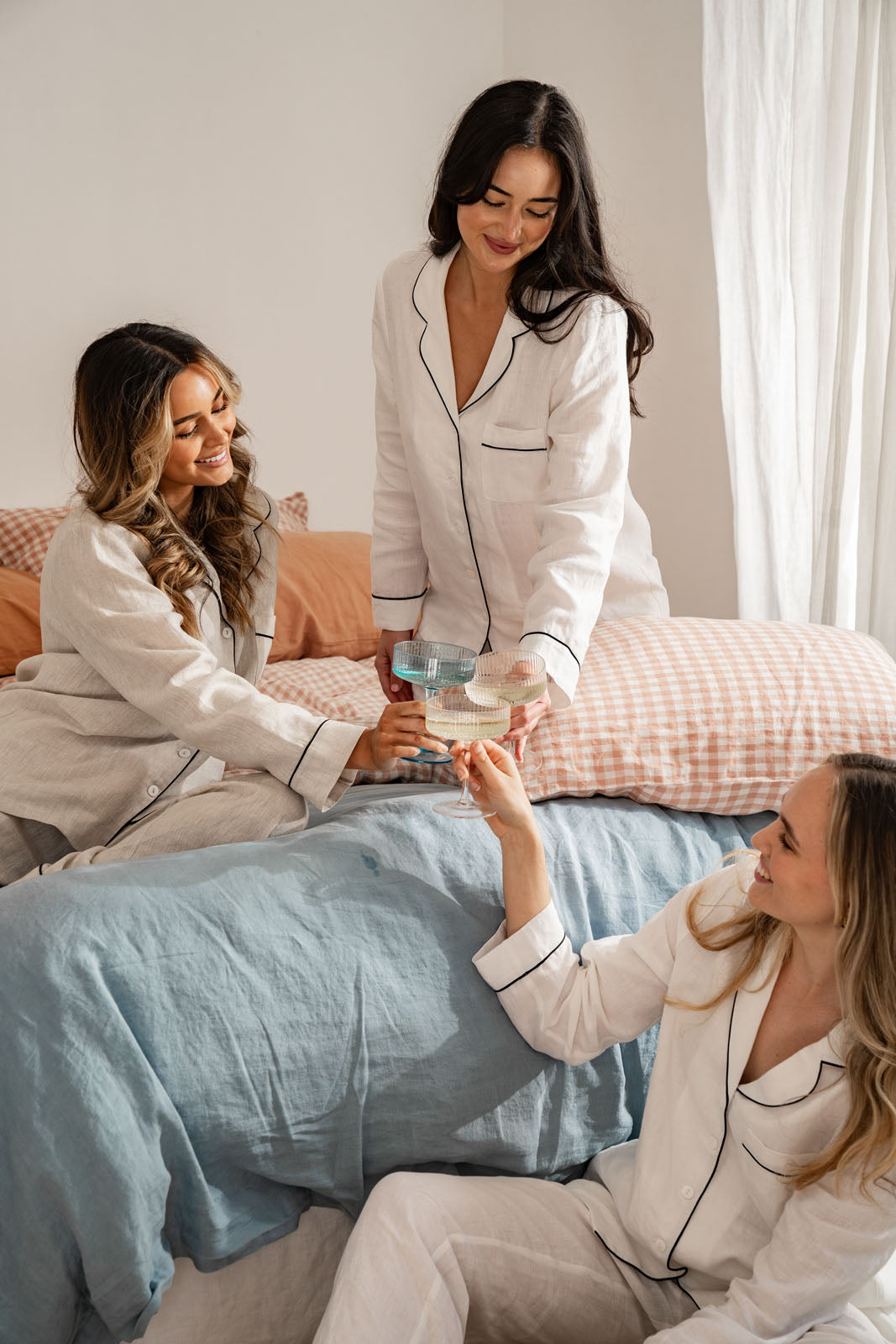 6. Fun and Games
If you finish your movie and still want to keep the party going then add some fun and games to keep the night lively and entertaining. Choose board games that encourage laughter and friendly competition, or card games (our fave is Cards Against Humanity) that allow for casual conversation and bonding. Or who could forget classic sleepover activities like truth or dare which can create hilarious and memorable moments. For the organised party planner, set up a karaoke station with a selection of favourite songs for those who enjoy singing along. If you prefer a more relaxed atmosphere, provide colouring books or journals for some creative expression.