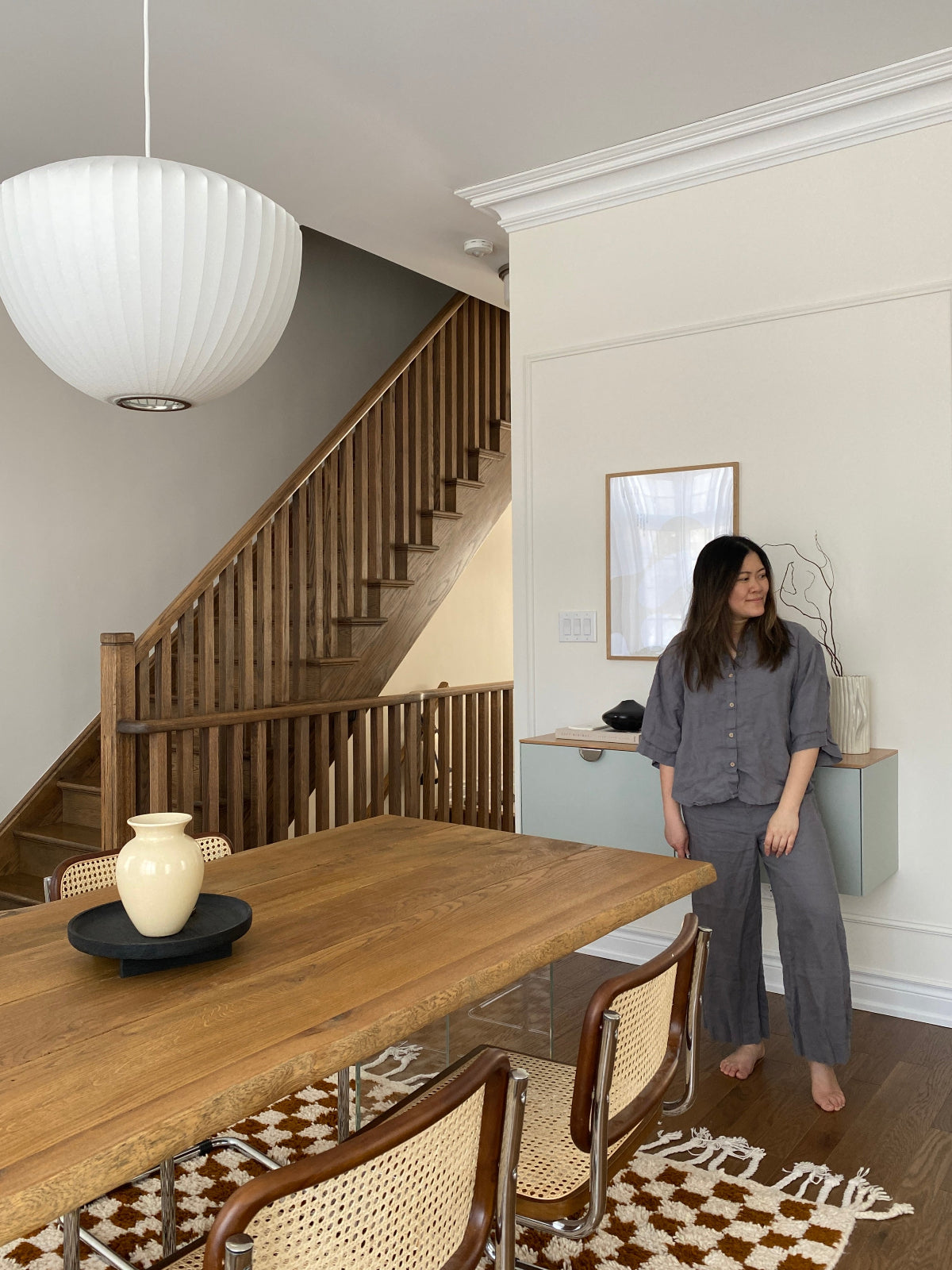 The Japandi Home That Has Us Wanting More
Posted: 04 October 2023
If you love minimal, monochromatic interiors with a touch of warmth then take a tour of the wonderful Clemence's home, aka @ohhomee, whose Japandi-esque home in Canada is calming, considered and on point. She styled our linen, and has us wanting to recreate her style details for ourselves.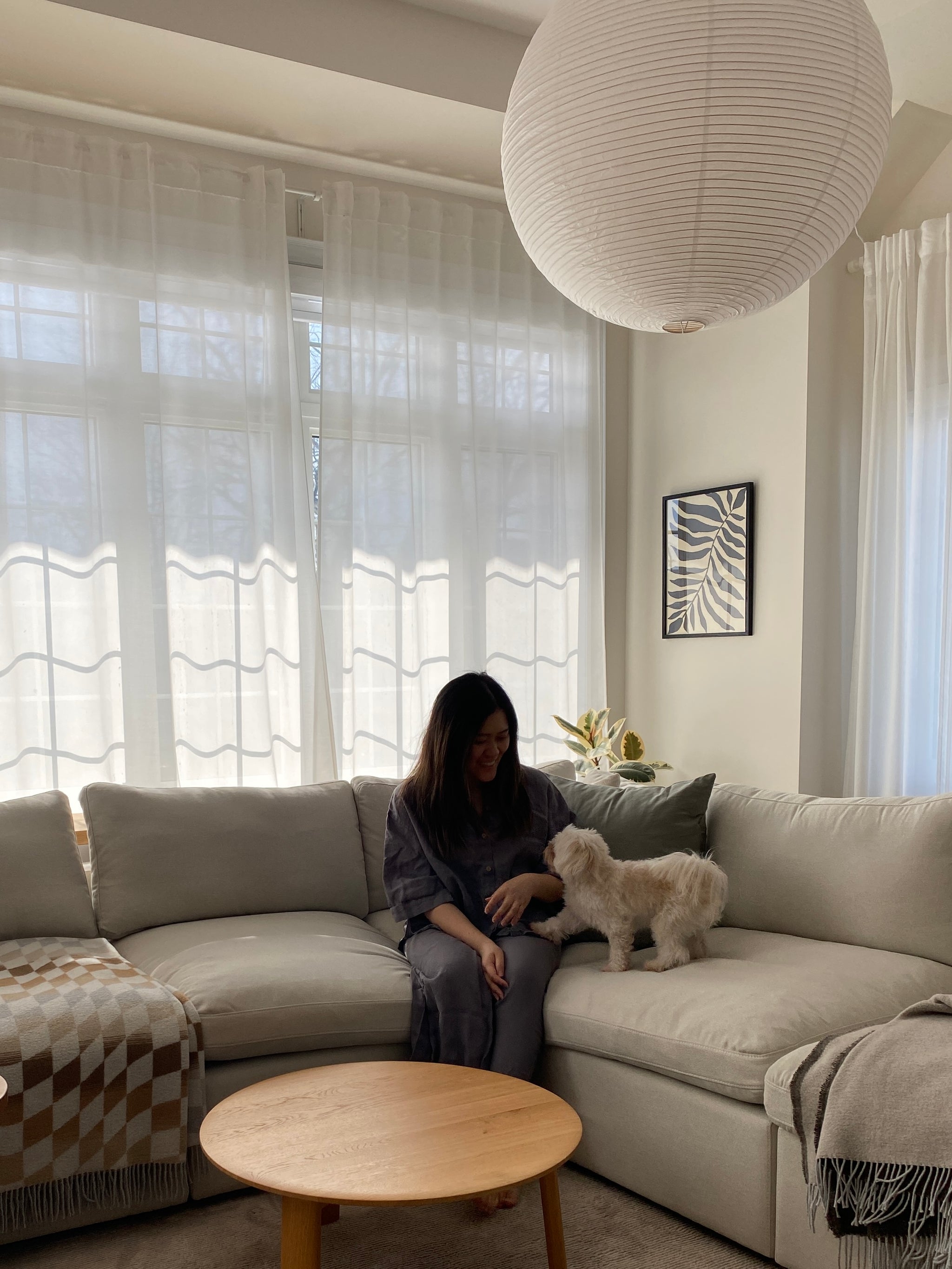 Welcome to the calming, considered home that is styled by our good friend Clemence, who goes by the name @ohhomee on Instagram. When we stumbled across her interiors account we were smitten, as she has nailed a style that leaves you wanting to see more.

She has curated calming nooks, a beautiful dining space and cosy bedroom. Clemence focuses on sharing easy decor hacks we can try for ourselves and shares her space with her husband Jordan and her puppy called Mochi. We chatted to Clemence to learn more about what drives her creative passion and be inspired by how she styled our linens in her abode.

Clemence wears our Ruby Lounge Set in Warm Grey
In discussion with Clemence...
Q: How do you describe your interior style?
A: I would say my current interior style could be described as soft minimalism with a hint of Japandi. I love designing our home with clean lines and neutral colours because it creates a cosy and calming environment. I try my best to keep styling minimal but impactful so I focus on investing in quality pieces. Creating a space that is relaxing and homey is the most important to me.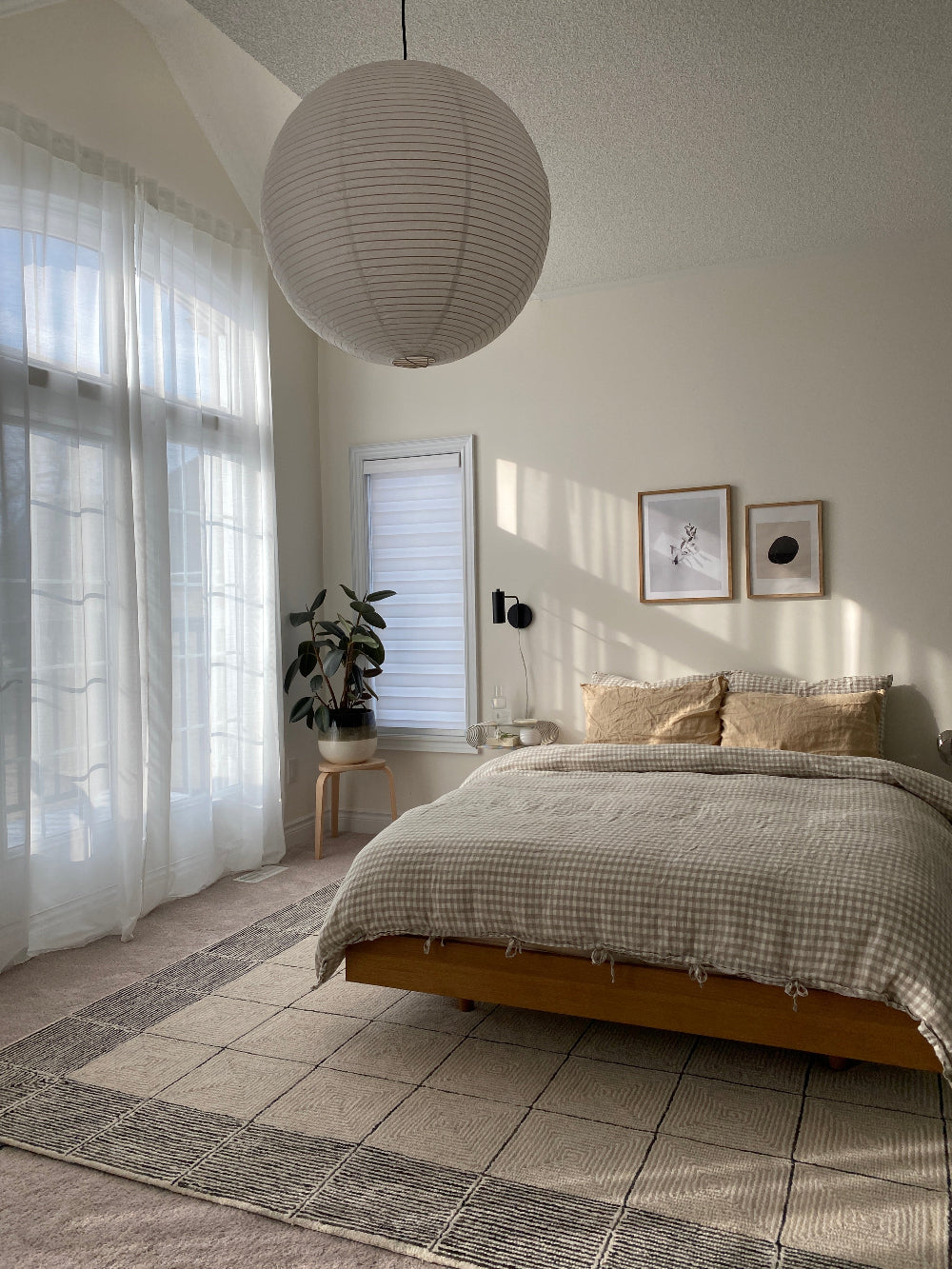 Q: What is the favourite nook in your home?


A: I love so many corners in our home but my most favourite is our bedroom. We get the best light in that room from all the large windows and the morning glow is so magical.

The bed has been styled with our Beige Gingham Quilt Cover Set and Creme Sheet Set.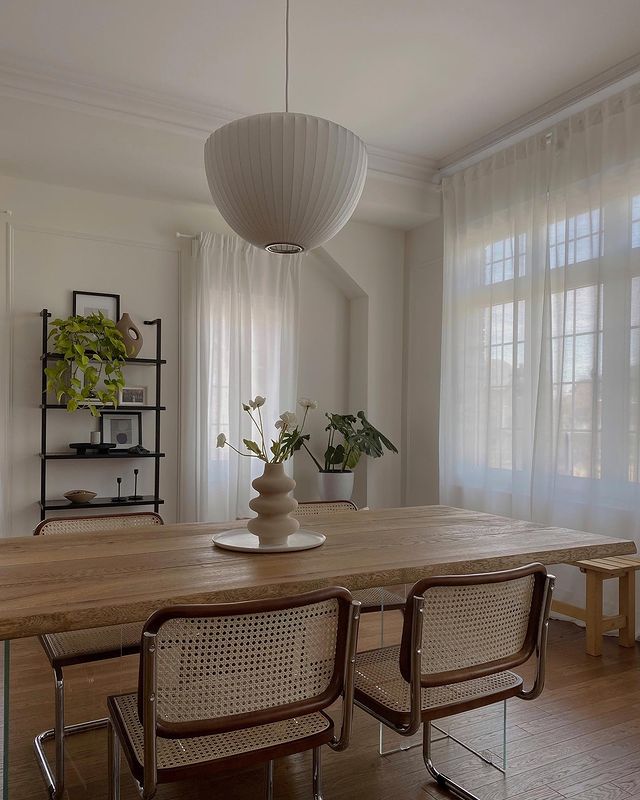 Q: What are some of your favourite furniture pieces in your home? 


A: I love the Ferm Living Pond Mirror in our bedroom. It was an investment piece that I debated over for a really long time. I definitely think it was worth it because it adds a unique touch to the space. Another one of my favourites is our wooden dining table with acrylic legs. I love how the legs are so special and it also opens up the room. 
Q: You live in Toronto which is a beautiful part of the world. What are your favourite places to go for?


A day trip — My husband and I love going on day trips to Niagara-on-the-lake during the summer and fall months. There is a charming historic town to explore and many wineries to visit. Our personal favourite is Ravine Vineyard Estate Winery. It's our go-to for lunch or dinner whenever we visit the area.


Wine bar/restaurant — I love the vibes and food at Gusto 101. My favourite dish is the Mafalde Ai Funghi. You can't go wrong with truffle cream sauce pasta!


A place to see the sunset — If you want to get a full view of the city skyline, I would recommend taking a ferry over to the Toronto Islands to catch the sunset.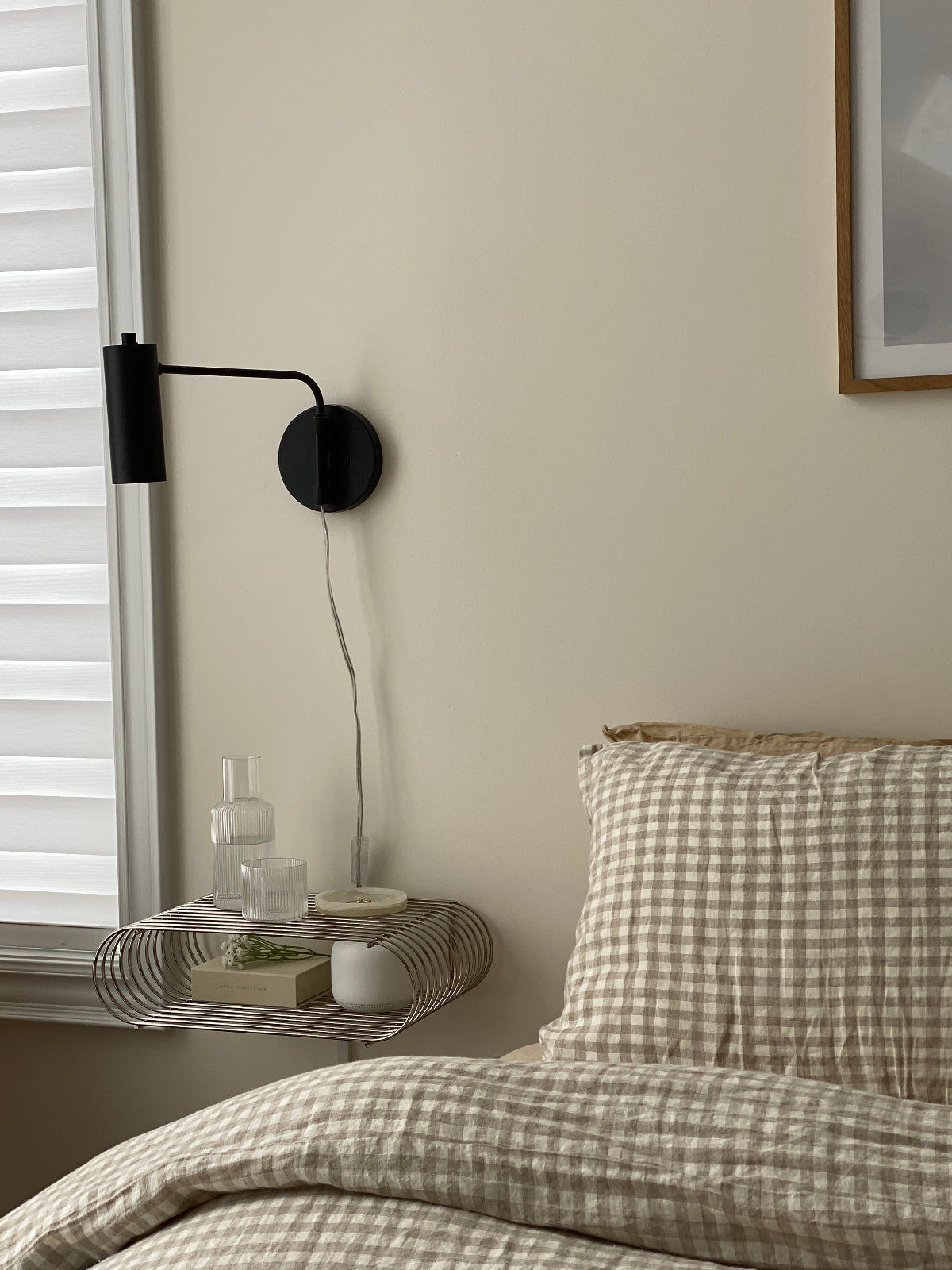 Q: From a design perspective, if you could go back in time what era would it be and why? 


A: I really love the clean and simple designs from the Bauhaus movement so experiencing that era would be so exciting and inspiring!
Q: We believe that if you sleep well, you live well. What does your sleep wind down routine look like?


A: I like to relax from a busy day by watching a show on Netflix and playing interior design games on my iPhone at the same time. It relaxes my mind from work or social media and then I'll head to bed. 
Shop everything featured in this Home Tour