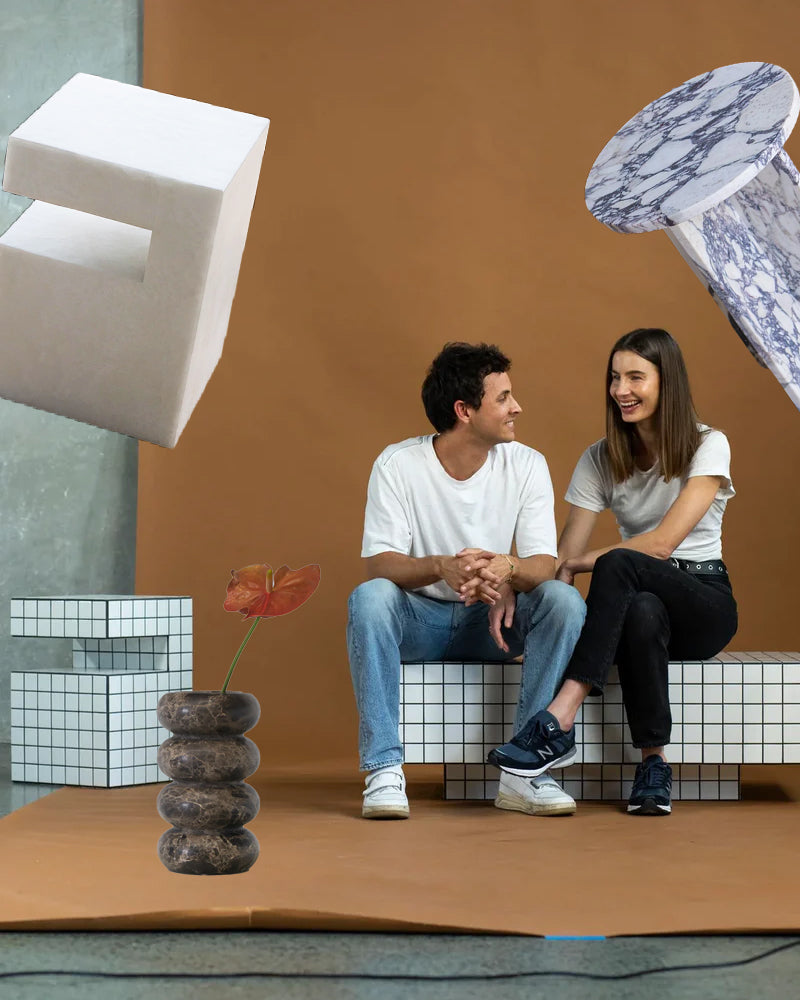 The Inspiration Behind Fleur Studios With Philippa Moorfoot
Posted: 11 August 2023
Rich textures, smooth marble pieces and subtle yet eye-catching use of colour are all part and parcel of everyday life for Philippa Moorfoot from Fleur Studios. Based out of the naturally beautiful Currumbin, Fleur Studios is a design-focused furniture & homewares brand making a splash in the Australian market.
Read with us as Philippa from Fleur Studios talks about inspiration, her favourite brands and her perfect sleep routine. Born in 2019, Fleur Studios boasts a luxurious offering of everything from coffee tables to book ends and champagne coolers. Phillippa and her partner Wesley work together to combine their ten years in product design, interiors, architecture and fashion into the artistic vision of the brand.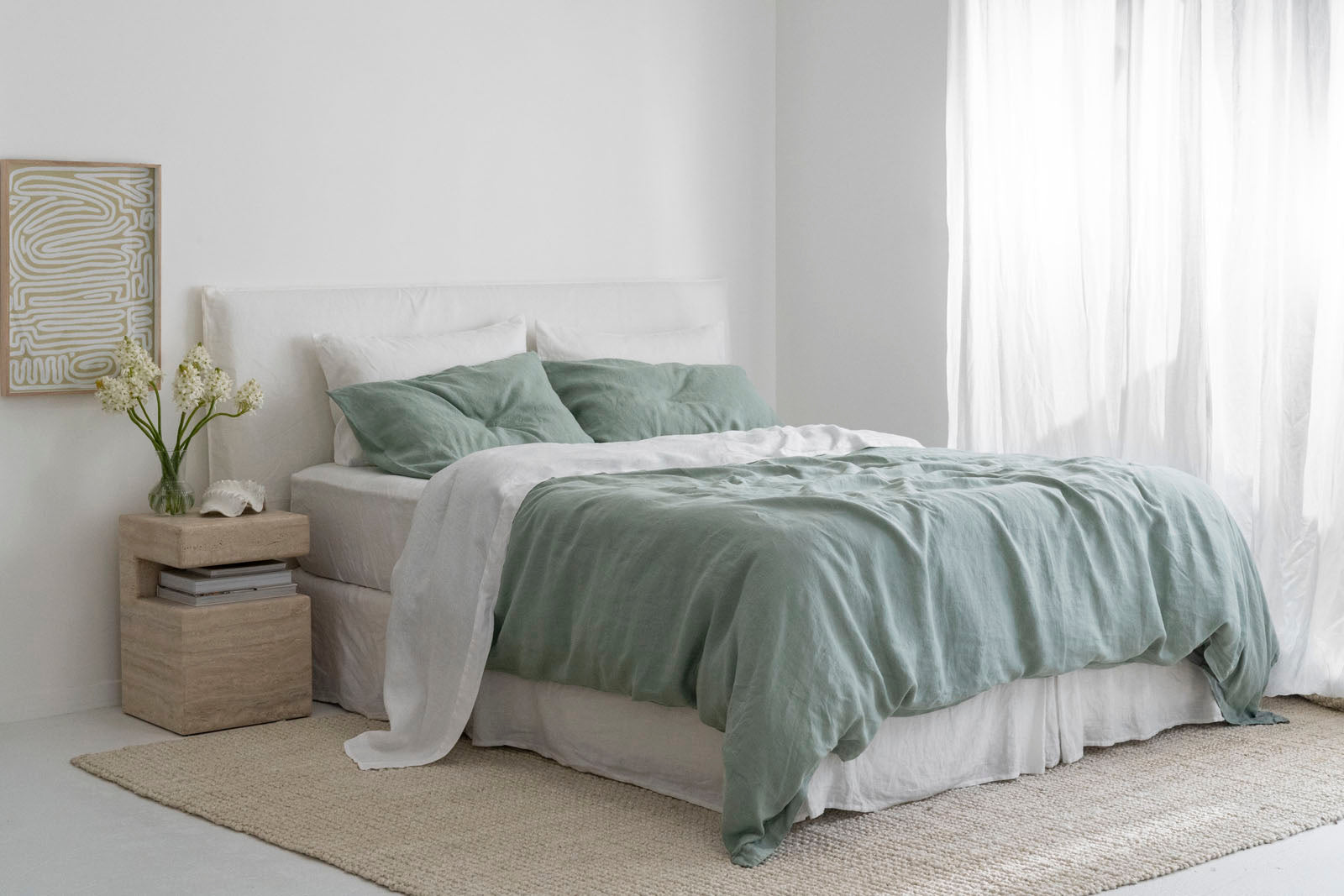 You'll often find Fleur Studios beautiful wares in our content, featured here is the Cookie Cream Travertine Side Table styled with our Sage Quilt Cover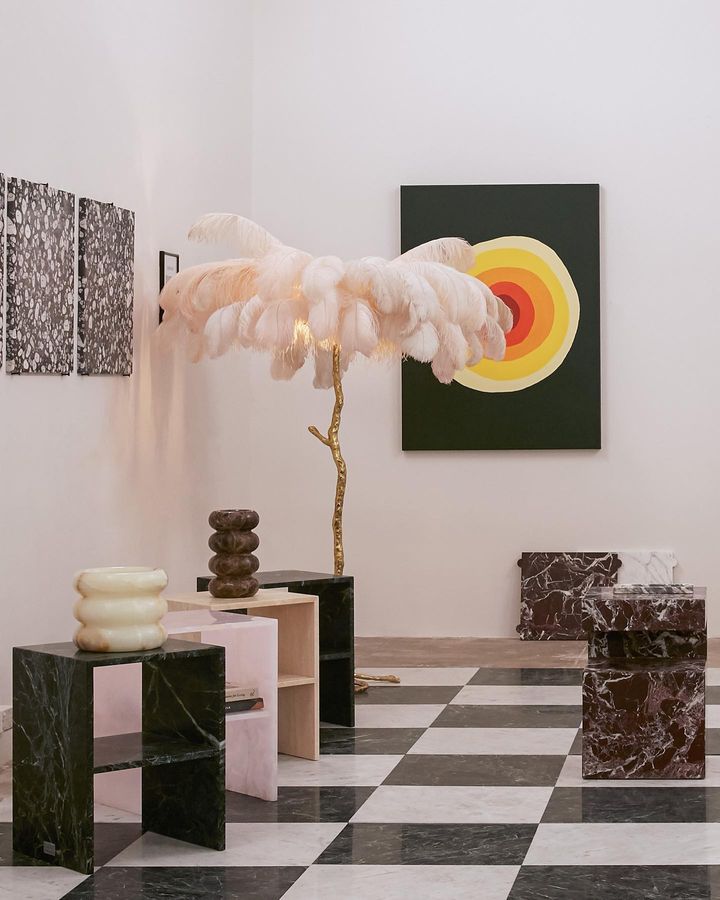 Richly thoughtful with a touch of daring
A piece from Fleur Studios will elevate any space with a focus on premium materials, expert craftsmanship, and exciting form. With a focus on timeless design and disinterest in following seasonal trends, Fleur Studios aims to design pieces that will be passed along for generations.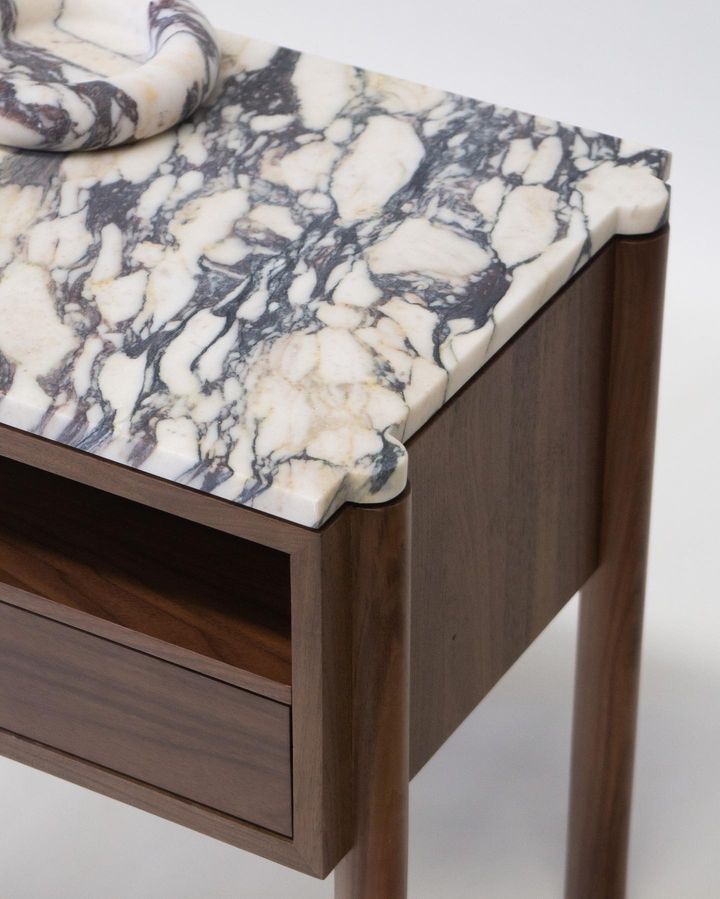 Q: What pieces have you designed that resonate with you the most?


A: Oh, it's hard to choose! Each design is so unique with its own aesthetic, but if I had to choose one, it's the Naomi Nightstand. This design is a contemporary classic combining American Walnut timber with beautiful marbles. There is something effortless yet chic about it, and it's perfect paired with beautiful linens.


Of course, I can't forget the Cookie, one of our original designs, which will always be one of my favourites. And I always gravitate towards the Franca side table, which is a minimal design, but it can go into any home and instantly elevate a space.
Q: When you're designing, where do you look for inspiration?


A: Wesley is the talented mind behind our collections. With an instinctual approach to design, he is always exploring form and proportion. He draws inspiration from everywhere, including architecture and fashion, but I would say a big inspiration for him is the late Virgil Abloh, who had a modern sensibility combining fashion, architecture, music and design. Architect and designer Ettore Sotsass is another with his unique perspective and the joy that he brought into furniture.


Q: What are 3 brands you're coveting right now, and you would like to add to your home?


A: This is such a good question and hard to answer; there are so many brands we love, but below is what we're coveting at the moment!


1. We can't get enough of YSG Studio, a design firm that fuses craftsmanship with the unconventional. I'm sure you've seen it, but if not, they recently completed Zoe Foster-Blake's Sydney home, which was nothing short of incredible. 
2. Stanislas Piechaczek is one of our favourite artists that we've loved for years. He creates colourful abstract worlds that capture a sense of the Australian spirit but also can take you anywhere in the world.
3. Lastly, Holly Ryan Jewellery. Holly's designs have a sense of adventure & playfulness, but the craftsmanship is impeccable, and her designs are absolutely gorgeous.
Q: What does the perfect day trip for you look like?


A: My perfect day trip begins with a run & swim in the ocean - this helps set the tone of my day and always makes me feel good! Otherwise, a day off means it revolves around food, so I would love to enjoy a slow morning and then head somewhere beautiful for lunch with friends. We're lucky to live right near Byron Bay, so it would be a road trip to The Hut or Harvest in the hinterland.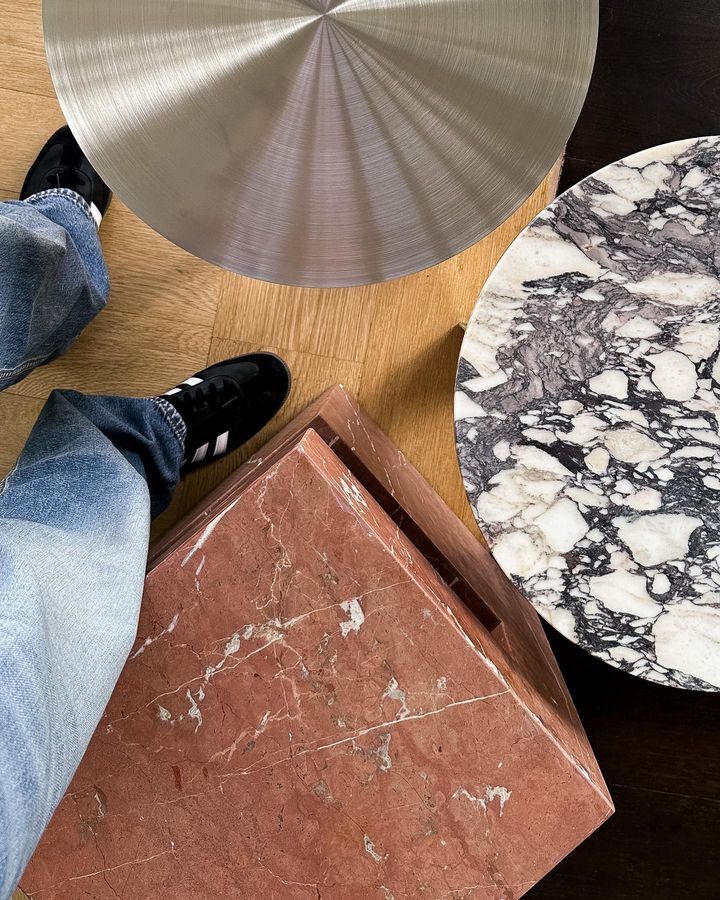 Q: What colours do you gravitate towards in your home?


A: We love a mix of materials, so there tends to be a blend of natural timbers, marbles to soft velvets and linens in pastel and earthy tones. But our home is often changing as we try out new designs we're working on to see how they fit in with life – there's no better test than our own abode!

Q: From a design perspective, if you could go back in time, what era would it be and why?

A: The seventies! I think there was a real sense of joy, discovery and experimentation in that era. No one took themselves too seriously, and it was a time with some of the best music and fashion.
Home is about creating a space that makes you feel inspired, comfortable and relaxed. We try to capture this essence in our designs, combined with an effortless Australian approach, and I hope people create memories they treasure around our pieces.
- Philippa Moorfoot, Designer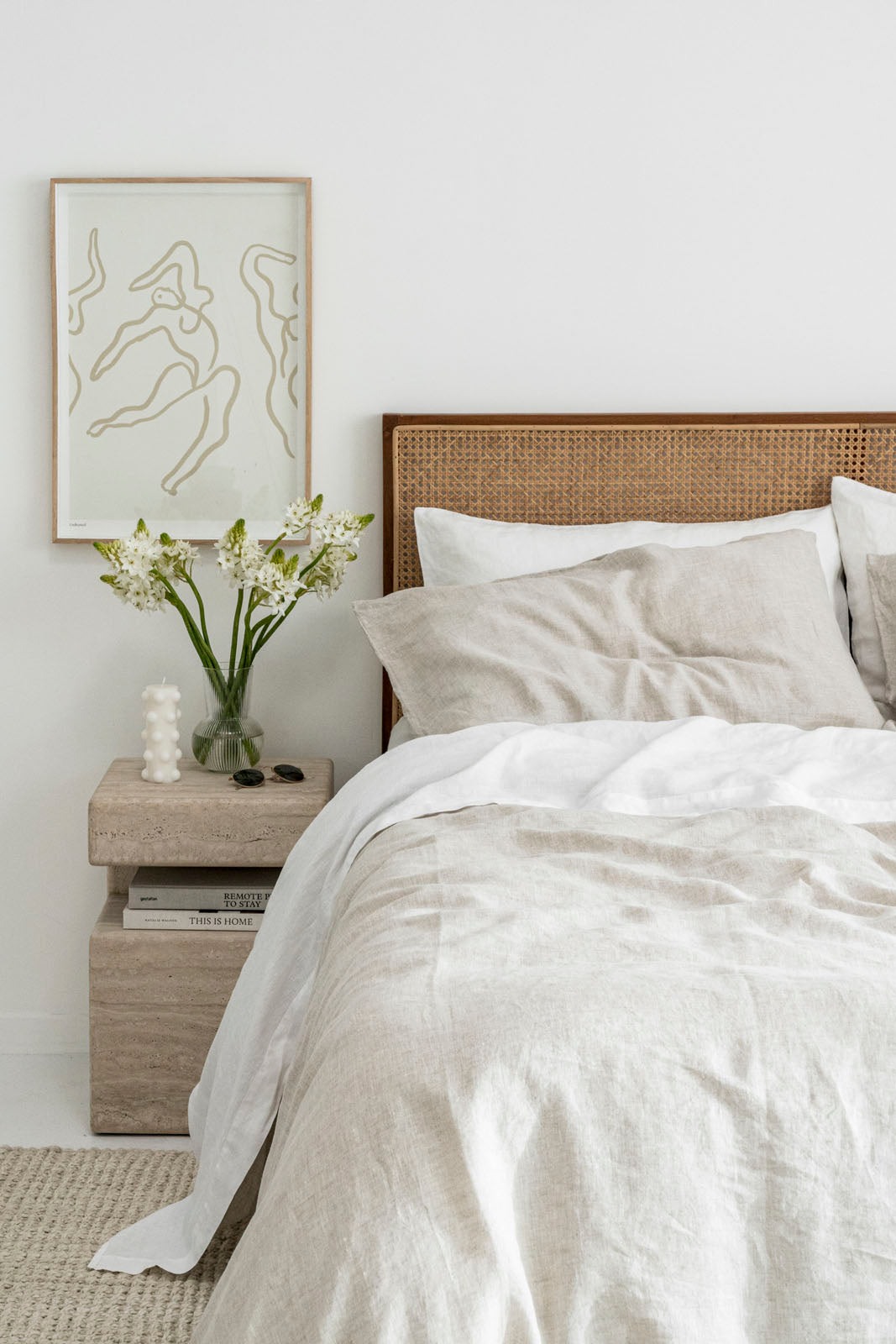 Q: We believe that if you sleep well, you live well. What does your sleep wind-down routine look like?


A: For me, having a cold room and fresh linen bedding is essential. Otherwise, I keep it simple with a cup of tea and a good book in bed.