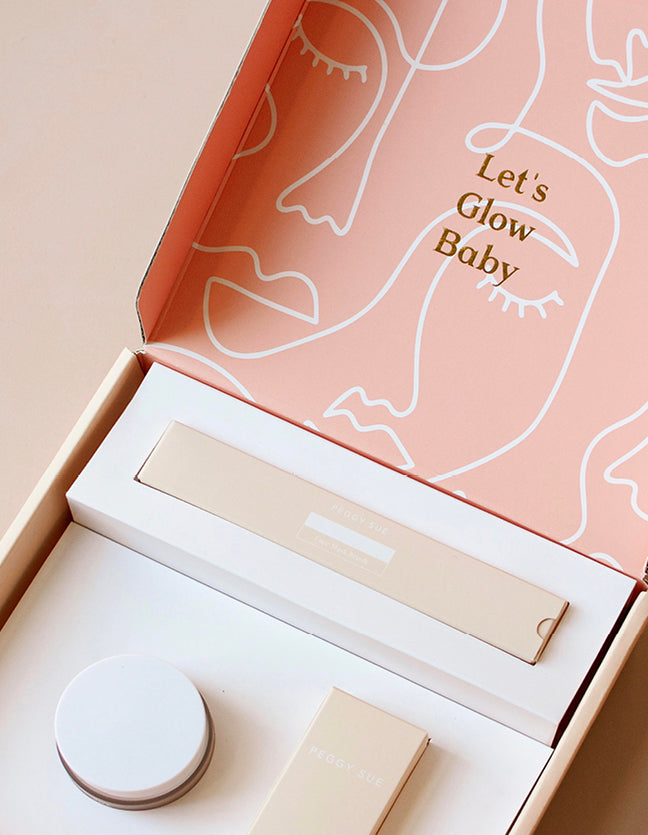 The Gift Store | Brand Spotlight: Peggy Sue Soaps
Posted: 07 December 2020
One of our featured brands on The Gift Store is Peggy Sue Soaps, an Australian brand, run by women, for women.
The Gift Store is a specially curated haven, designed to make gifting this season simple, refined and accessible. Shop your favourite brands in one place, while we take care of finding the perfect gift for your special person. For those who value self-care rituals to those who love to entertain, there is something for everyone in The Gift Store.

One of our featured brands on The Gift Store is Peggy Sue Soaps, an Australian brand, run by women, for women. All products are made right here in Australia, and their aim is that they help you feel beautiful and loved the natural way. Peggy Sue Soaps is incredibly passionate about their role in caring for this beautiful earth, which is why they strive to be a brand that is as natural and sustainable as possible. Peggy Sue Soaps aims to offer, indulgent beauty for you while preserving beauty in the world around us. Beautiful products that help welcome you into the day and help you clock off at night.

We talked to Shanah and Alysha, owners of Peggy Sue, and asked some questions to get an inside look into what they are up to this festive season, as well as learn more about Peggy Sue Soaps and the philosophy behind the brand.
1. What are you looking forward to for this festive season at home?
We are so looking forward to just a low key Christmas with Family and of course food! This year has helped us appreciate a much simpler lifestyle and so carrying this new outlook into the festive season is going to be so nice. A slow Christmas instead of fast-paced and sometimes stressful one experienced in previous years.
2. What makes you feel most at home?
Home for us includes a big comfortable bed. Or couch. Or a rocking chair. We just love being comfortable. We made sure our office had a day bed in it so we can nap when necessary. I think it's accurate to say that comfort is our home.
3. What are some of the self-care rituals you love to practice?
We LOVE treating our selves to a full skincare ritual. Things like exfoliating, allowing it to massage your face while you take deep breaths, in an effort to unwind and re centre. Then applying a Face Mask and kicking back with a book or just resting on the bed for 10-20 minutes (again we love a good lay down), then washing it off with warm water and applying a dreamy Vitamin C Serum, finished with soothing face oil. Just pure bliss!
4. Why is creating a self-care ritual so important for women?
It is mind blowing when you look around and see how anxious every one has become. Life these days seems so fast-paced and overwhelming, and I think for us we have never been more passionate about helping people to stop and carve out these moments each morning and night to treat their skin, and practice self care in an effort to slow down and ground yourself daily. We know from experience how crucial it is to prioritise these regular moments, something as simple as slowly washing your face while you take some deep breaths and clear your mind, can be the key to holding it together that day. Incorporating self-care rituals, and encouraging those around you to do the same won't fix everything but it does make the weight of the world feel a little lighter. It's all about taking it one day at a time.
Shop Peggy Sue now on The Gift Store.
Perfect for self-care rituals and relaxing nights at home.