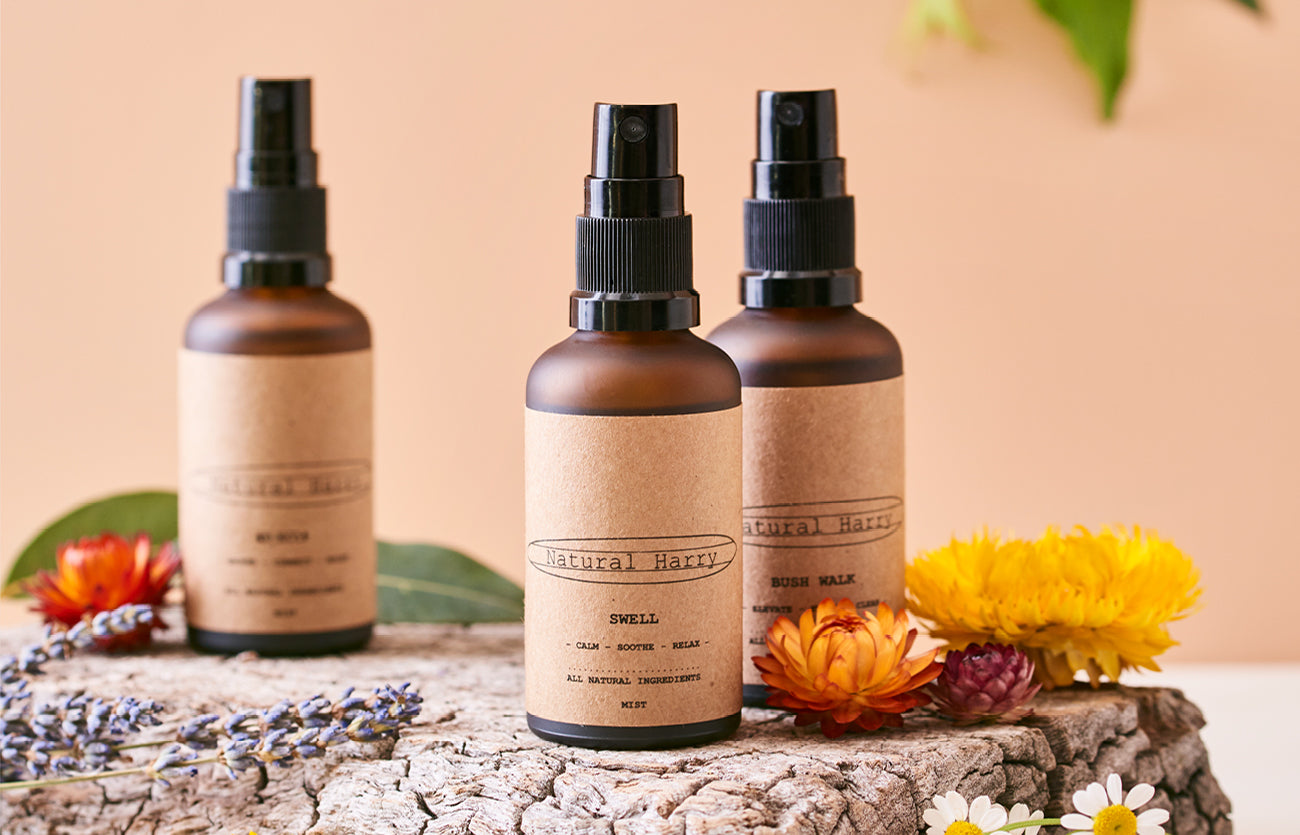 The Gift Store | Brand Spotlight: Natural Harry
Posted: 11 December 2020
This year, you can shop HOME by Natural Harry on The Gift Shop to gift the chef or wellness junkie in your life.
The Gift Store is a specially curated haven, designed to make gifting this season simple, refined and accessible. Shop your favourite brands in one place, while we take care of finding the perfect gift for your special person. For those who value self-care rituals to those who love to entertain, there is something for everyone on The Gift Store.

One of our featured brands on The Gift Store is Natural Harry, the brand behind Harriet Birrell. Harriet is an author, speaker and plant-based wholefood recipe writer. She has released two recipe books under the Natural Harry brand. This year, you can shop HOME by Natural Harry on The Gift Shop to gift the chef or wellness junkie in your life. Full of recipes from plant-based meals to room sprays, it is the perfect gift for this festive season.

We asked Harriet some questions to get an inside look into what she's up to this festive season, as well as learn more about the philosophy behind Natural Harry.
1. What are you looking forward to for this festive season at home?
Definitely spending time with family. I am in Southern Victoria and we are a close family that has not seen much of each other for most of the year. I am so looking forward to that sounds of laughter and chatter from a Christmas gathering or two.
2. What makes you feel most at home?
The people inside it. My husband Fraser and our dog Fred. Gardening, grounding in nature and pottering around the home makes me feel most at home.
3. What are some of the self-care rituals you love to practice?
I dry body brush daily, swim most days, sneak a few minutes of yoga in here and there and talk to friends, often laughing. When we can wrangle it, I love a bushwalk, for me, that time immersed in nature is true self-care and a total re-set!
4. Which recipe means the most to you in HOME by Natural Harry?
Probably the room sprays. I think scent and fragrance is such an anchoring sense and it can be so emotive. Just a quick smell of something familiar can transport you to another time in your life. I love spraying the 'swell' room spray on my I Love Linen Sheets when I make the bed in the morning. I love creating these familiar beautiful clear, clean and fresh smells of home. I also love baking some granola or oaty seed loaf (both from HOME) fills the house with inviting warmth.
5. What health-focused ritual do you swear by?
Lemon water in the morning. We have quite a productive lemon tree and this is something I have done for years now. I add the juice of 1/2 a fresh lemon to 1/2 or 1-litre warm water and drink it first thing. That and some form of movement each day are the absolute non-negotiables that make me feel my best.
Shop Natural Harry's HOME Book on The Gift Store now.
Perfect for the creative who loves DIY, cooking and making their home a dreamy place to be.