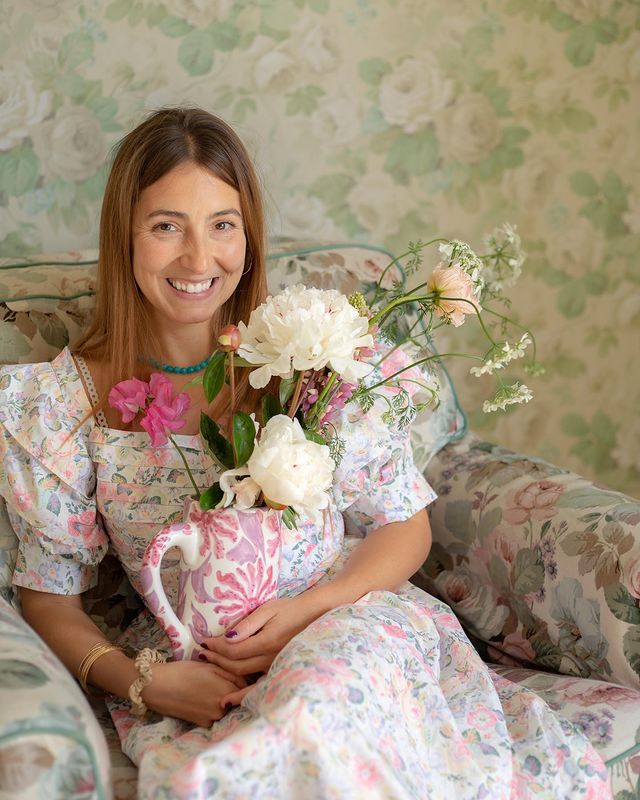 Tableware Plucked From the set of Alice in Wonderland with Léa Vaisselle
Posted: 09 August 2023
Vaisselle boutique is home to a vivid collection of handmade tableware — featuring a dazzling assortment of colourful, intricately hand-painted ceramics and mouth-blown glassware.
Enter — Léa Zana, a self-identifying 'fashion-turned-tableware designer'. Through Vaisselle, Léa brings her eclectic vintage style to thousands of fans worldwide with her unique designs. A wonderful addition to any home, her pieces are designed to be treasured.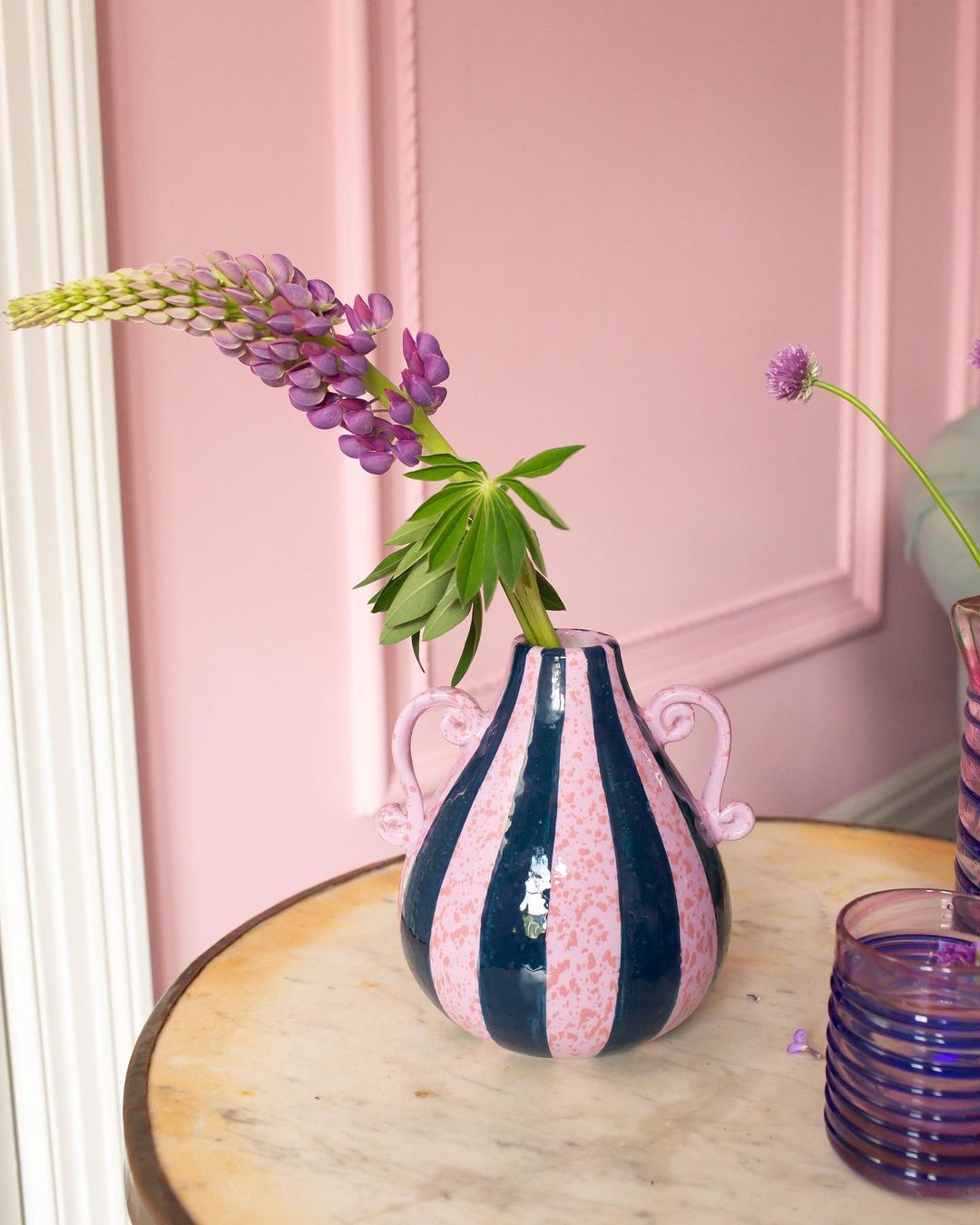 Vaisselle's Instagram page provides us with a peek into Léa's world. The boutique's page is filled with colour and inspiring scenes that look like they were plucked right off a movie set. With seemingly endless lively designs, we just had to ask Léa about the inspiration behind the brand.


Q: What are the pieces you have designed that you resonate with the most?


A: One of my favorites is the Amphora vase with lilac & navy stripes. It's such a personal design mixing some of my obsessions: croissants! Which are the inspiration behind the handles, and Alice in Wonderland with my favorite character, the Cheshire cat.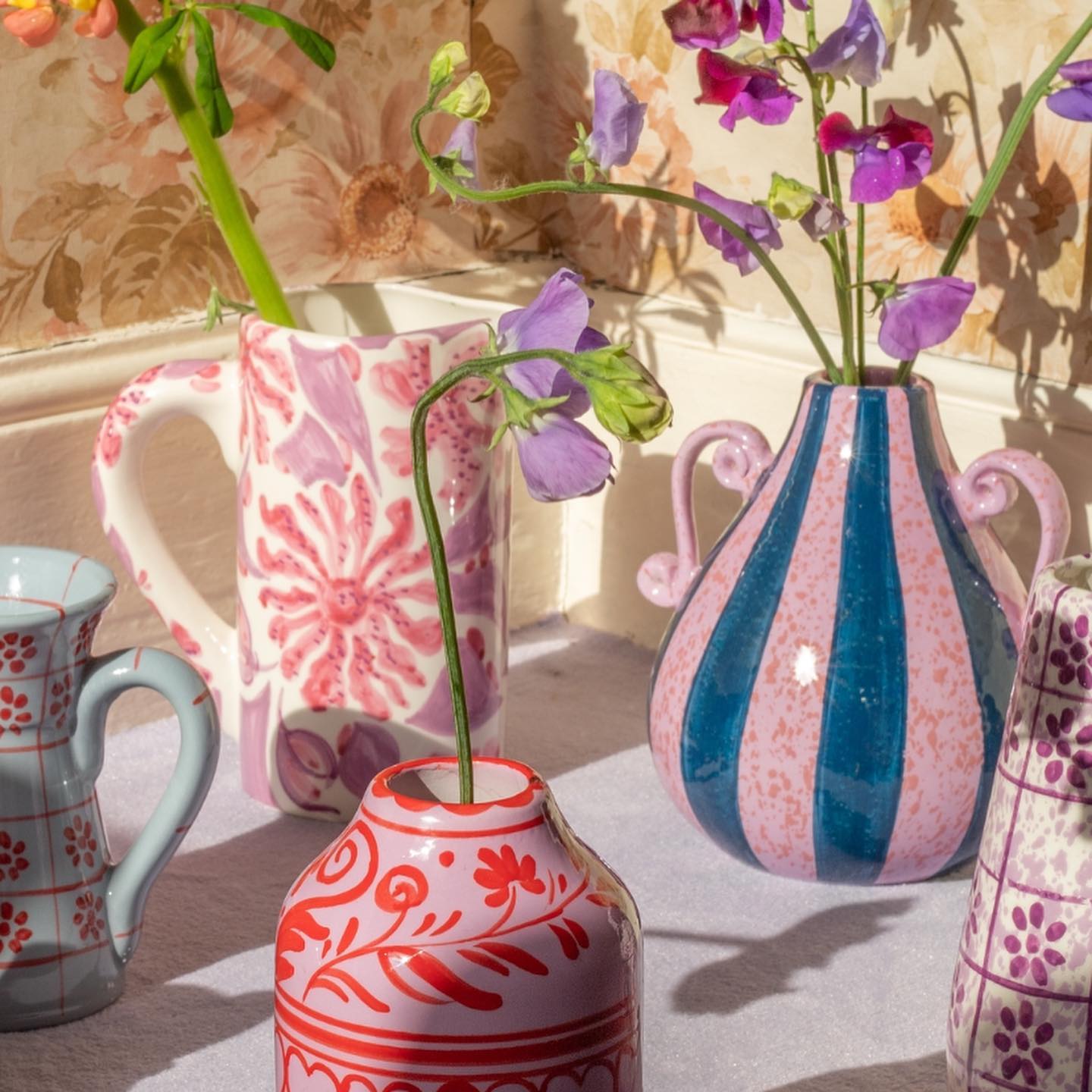 Q: When you're designing, where do you look for inspiration?  


A: My inspiration comes from my travel. I was raised by hippie parents and got the travel bug from them. I go to India and Mexico a lot, and it's bursting with colours, patterns…so inspiring. I am also a big antique and flee markets fan, where I love to hunt for new shapes or floral designs.


Q: What are 3 x brands you're coveting right now and that you would like to add to your home?


A: I love anything from Ceraudo, a candle from DS Durga, Holy Ficus (obsessed with the smell) and saving for a Projektityyny bed throw in Liberty prints.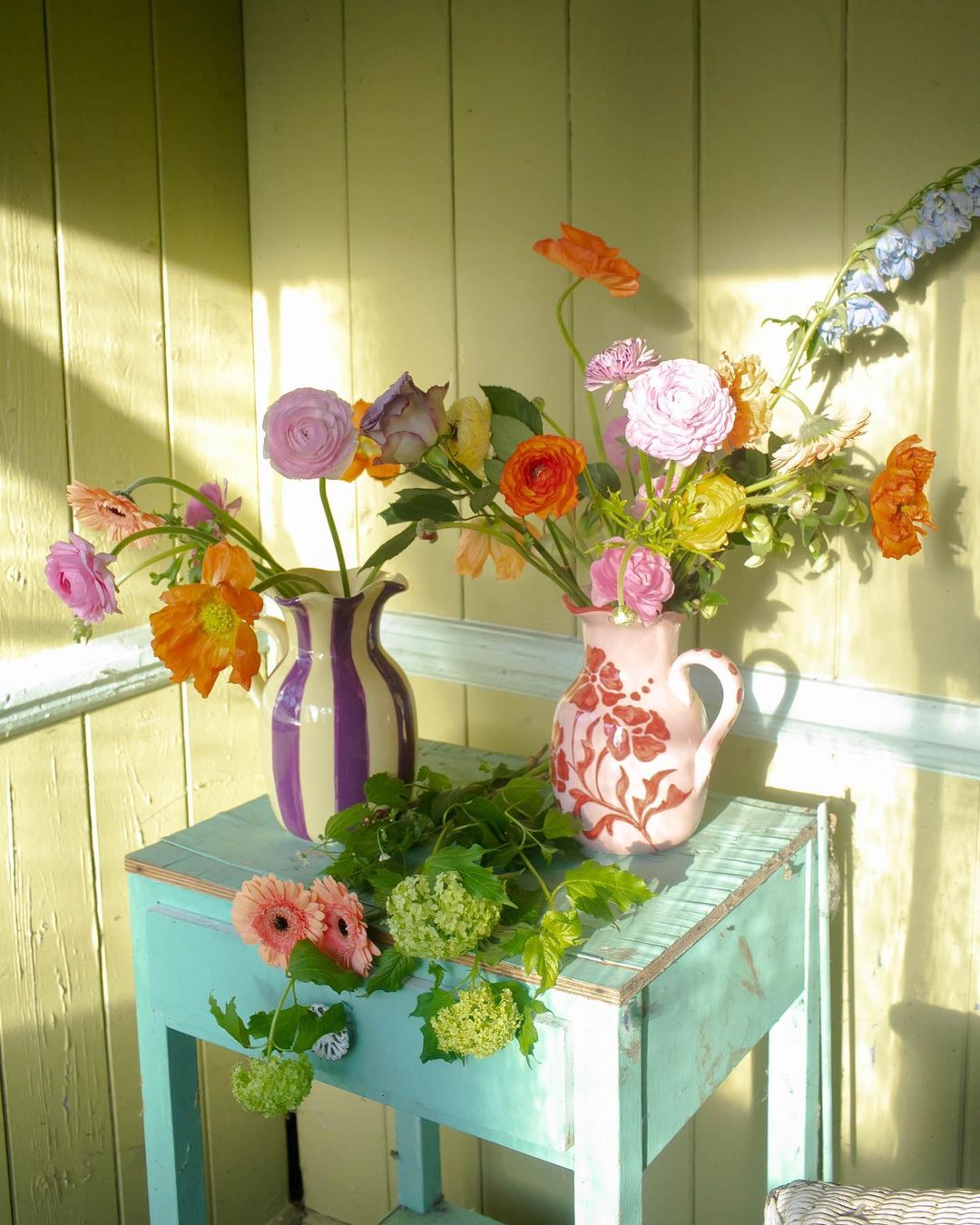 Q: How do you hope your designs make people feel? 


A: I hope they feel happy and a personal connection to the piece. My pieces are modern heirlooms, so I hope that when a customer owns one, they think, "ok, it's gonna be with me all my life and even go to others when I am gone, so it's a love sharer".


Q: What colours do you gravitate towards in your home? 


A: Navy, white, lilac
Q: What does the perfect day trip look like for you?


A: A perfect day is a day at Llucalcari. It's a tiny cove near Deia in Mallorca, a Balearic island where you need to go down cliffs of pines to get there. It's magical! Then I would go for Lunch at La Rosa in Mallorca and consider me happy!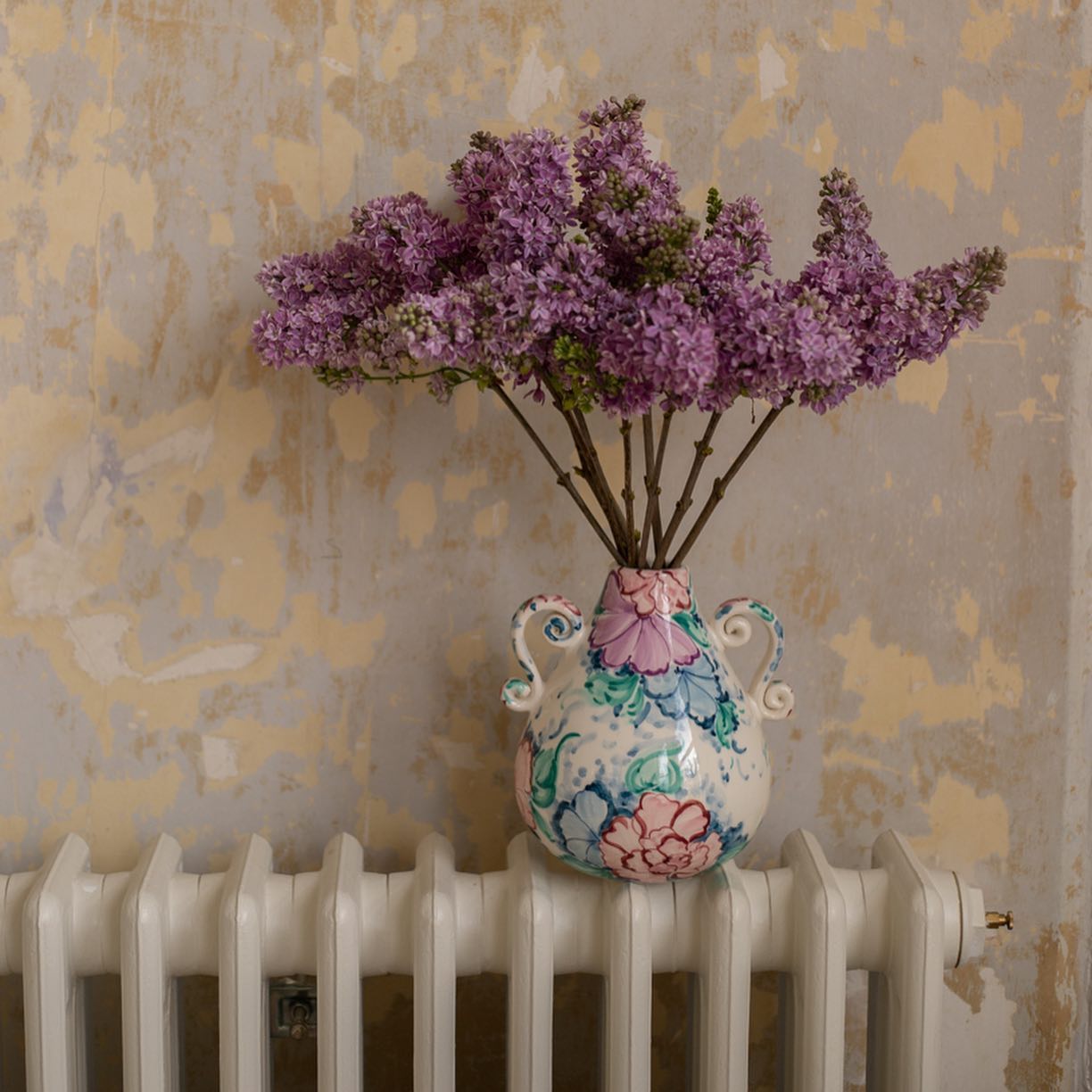 Q: From a design perspective, if you could go back in time, what era would it be and why?


A: It would be the 80s in Paris. I was born in 84, and I was obsessed with the nightlife and the artistic scene in Paris when I was a kid. It seems so full of life, but in a dark, twisted way, I was so intrigued and wanted to live this way. I eventually moved to Paris in 2002, but that era was long gone. I chased the nightclubs that made me dream as a kid and teenager, but the fun was gone…
Q: We believe that if you sleep well, you live well. What does your sleep wind-down routine look like?


A: I try to stop looking at that damn phone from 8 pm. I d go to bed early-ish at 10 pm to meditate. I practice Vipassana meditation and will then fall asleep. I also practice face yoga every evening using Votary face oil which is quite magical to help you fall asleep :)
Shop products inspired by the bright French designs