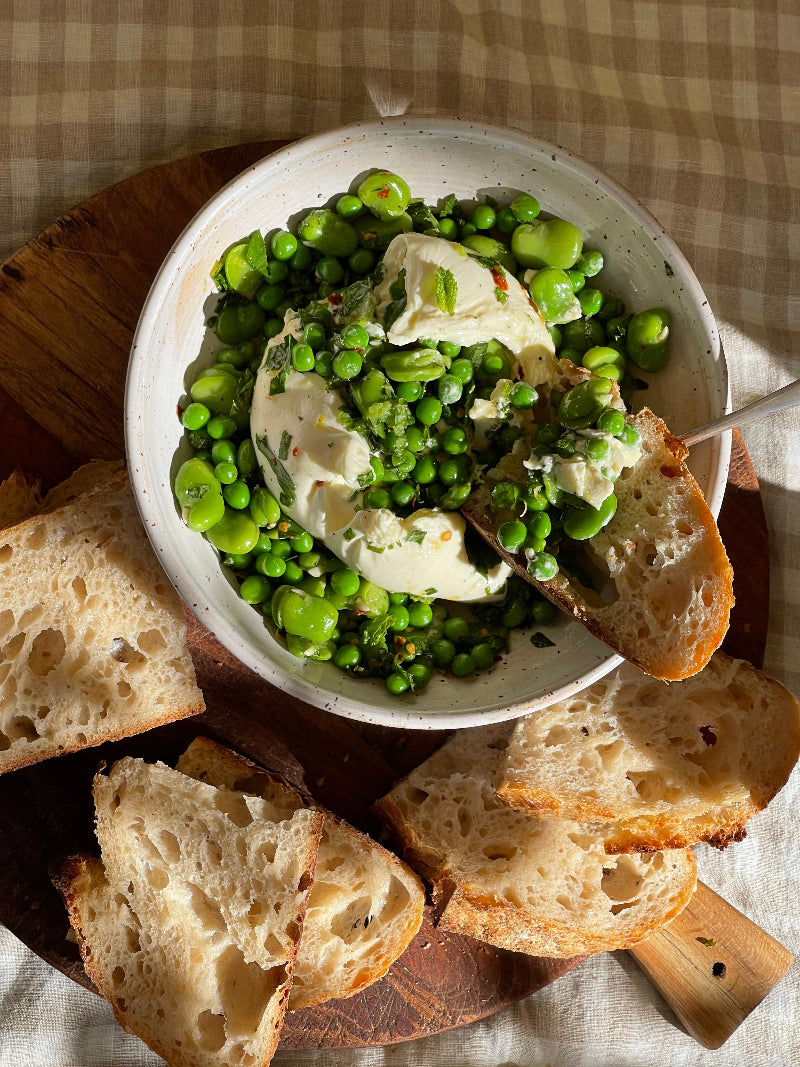 Spring on a Plate: Burrata with Broad Beans, Peas, Mint, Chilli and Lemon
Posted: 14 September 2023
In the whirlwind of culinary trends and complex recipes, sometimes it's the simplest dishes that leave the most lasting impressions. Enter our Burrata with Broad Beans, Peas, Mint, Chilli, and Lemon — a delightful combination that celebrates the pure essence of fresh, nourishing ingredients.
The velvety burrata, nestled in a bed of tender broad beans and vibrant peas, ends up kissed by the zesty embrace of lemon and a hint of chili. A drizzle of olive oil and a sprinkle of fresh herbs round out this harmonious medley creating a dish that's as visually captivating as it is palate-pleasing.


What sets this recipe apart is its effortless preparation. In mere minutes, you'll transform a handful of humble elements into a culinary masterpiece. Boil, blanch, stir, and voilà! You're on your way to a plate of sheer indulgence.

keep scrolling for the full recipe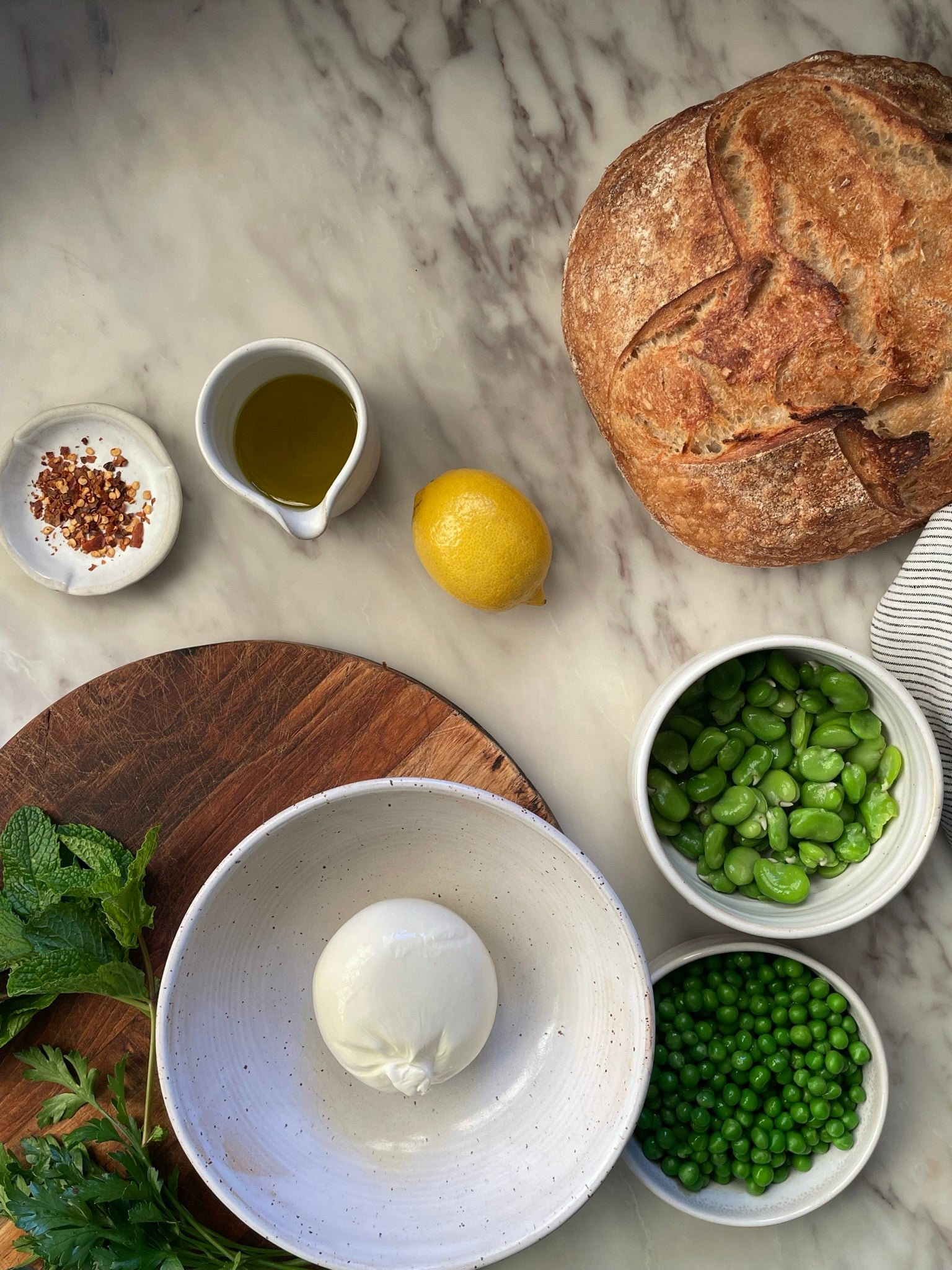 The Recipe
Ingredients:

- 1 x Burrata
- 1 cup frozen broad beans
- ½ cup frozen peas, defrosted
- Zest of 1 lemon
- Chilli flakes
- Generous glug of olive oil
- ¼ cup Mint, chopped
- ¼ cup Parsley, chopped
- Salt and pepper to taste
- Fresh sourdough for serving
Method:

1. Boil broad beans for 2 minutes then submerge in an ice bath. Pop the beans out of their skins and discard, leaving just the soft, inner bean

2. Combine beans, peas, lemon, olive oil, mint, parsley and chilli, then season with salt and pepper to taste. Stir to combine

3. Place burrata in a serving dish and gently break open to reveal the gooey insides. Spoon the pea and bean mixture over the top, and serve with a glass of wine and a big chunk of bread.