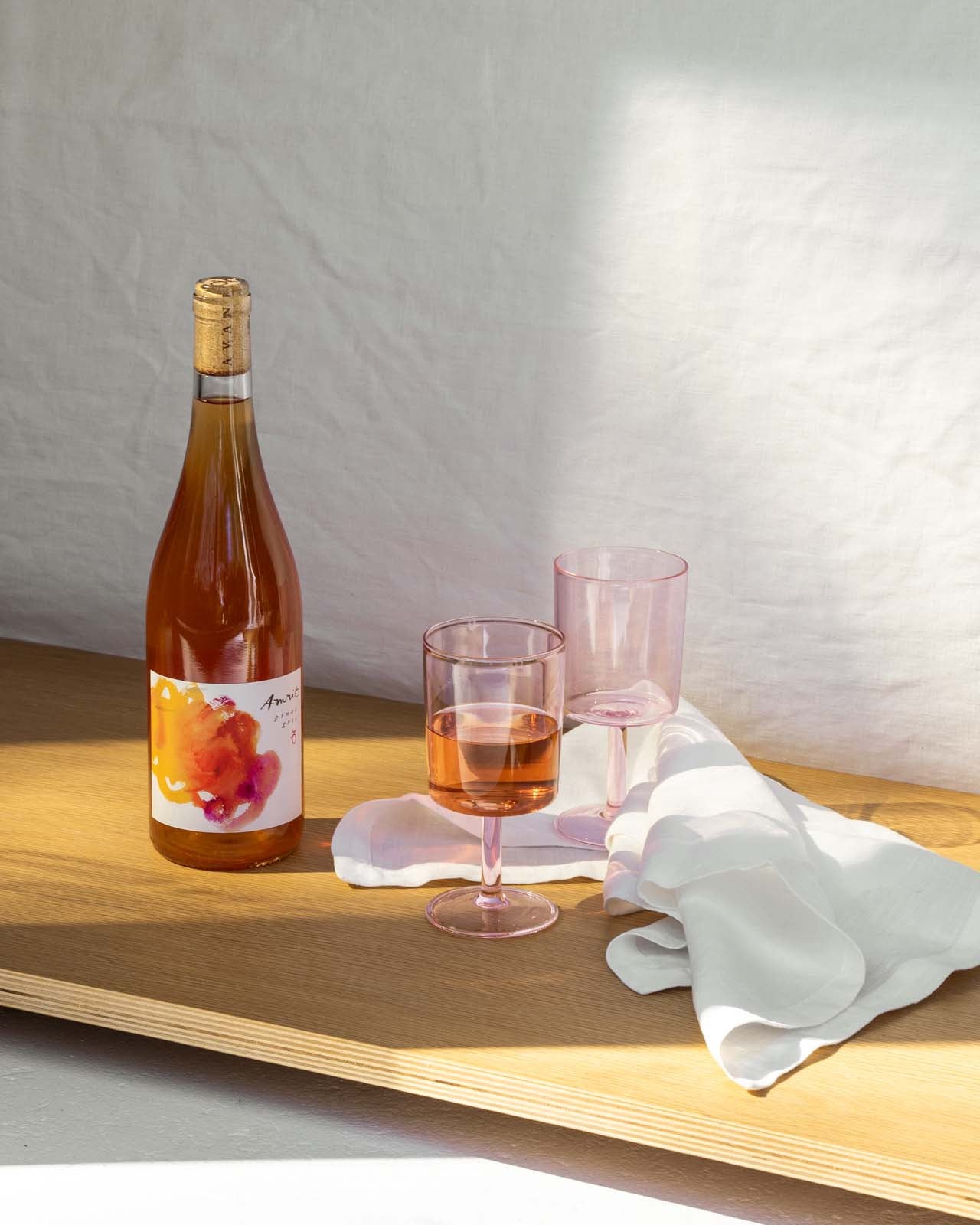 If You're a Lover of Natural Wine, Pour a Glass of this Pinot Gris
Posted: 12 October 2023
This month we head to the Mornington Peninsula on the Victorian coast where we encourage you to explore this delicious, crisp barrel fermented Pinot Gris. Read on to learn more and we've included a recipe for a Spiced Dahl that pairs deliciously with this delicious drop.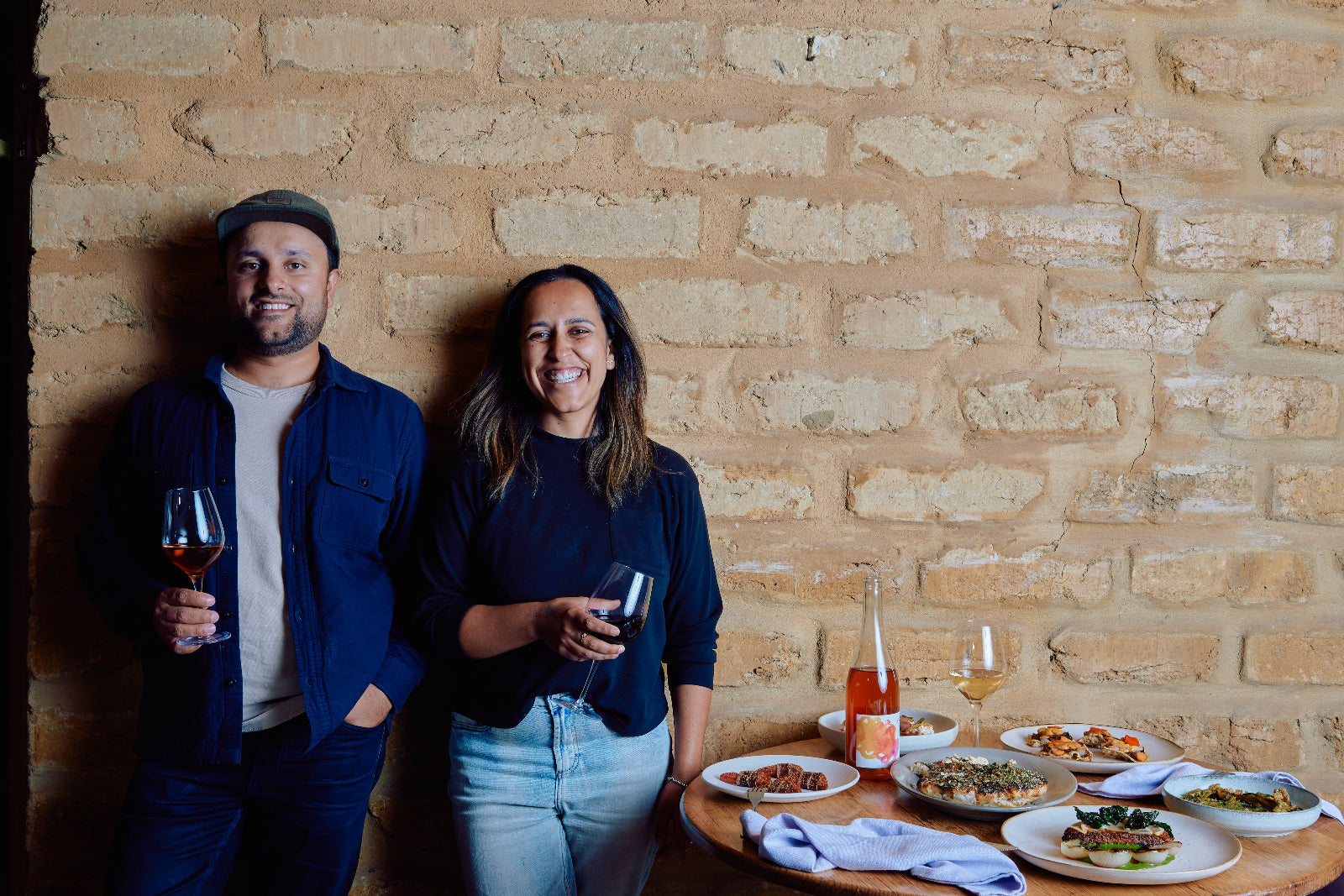 Who Makes It?
Located an easy and pleasant one hour drive from Melbourne, you'll arrive into the beautiful and much loved Red Hill region, and the Avani winery meets you with its rolling hills and verdant scene. The word 'avani' means Earth in Sanskrit and the winemakers, Shashi and Devendra Singh focus on a minimal intervention approach, creating wines of character which best express the terroir and growing season. With any Avani wine you will find a process focusing on using indigenous yeast ferments, no fining, no filtration and minimal Sulphur.


Shashi and Devendra have been in the Mornington Peninsula for 30 years. In 2000 they  collaborated with Phillip Jones of Bass Phillip Wines to make wines under the Wildcroft banner, followed by Shashi's her wine-making apprenticeship at the Bass Phillip winery. The couple have been growing grapes biodynamically on their Red Hill South farm since 2005, and it was in 2015 that they created this Amrit range from which this delicious Pinot Gris hails from.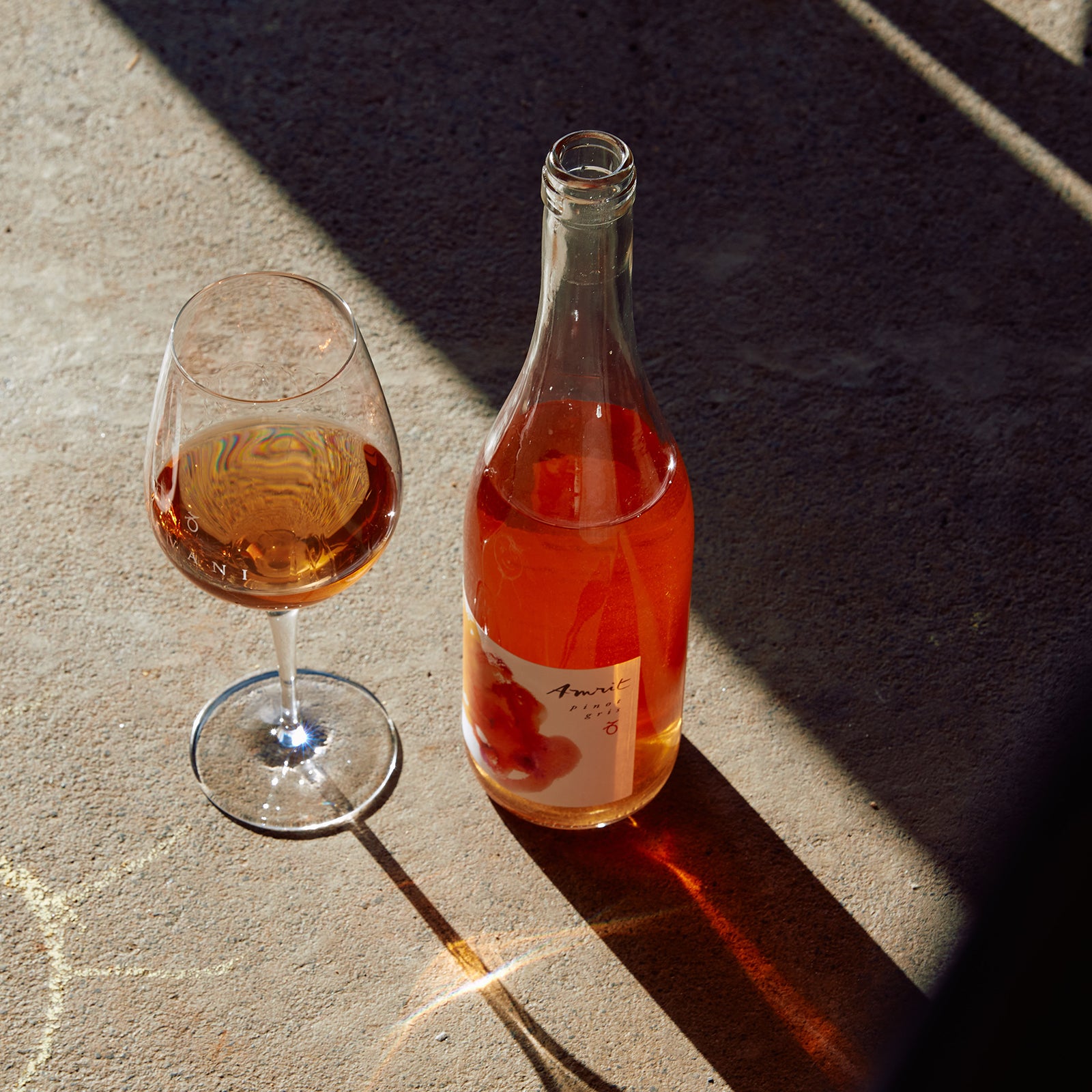 What Style Of Wine Is This?
This is a brilliant skin contact natural wine. It is a textural barrel fermented Pinot Gris, with good natural acidity, notes of white nectarine, and pear on the nose. A crispy acidity and creamy long finish. 


This wine uses wild yeast fermentation in oak barrels, no finning, no filtration, minimal Sulphur to produce a Pinot Gris with perfume, spice, rosehip and faint strawberry on the nose.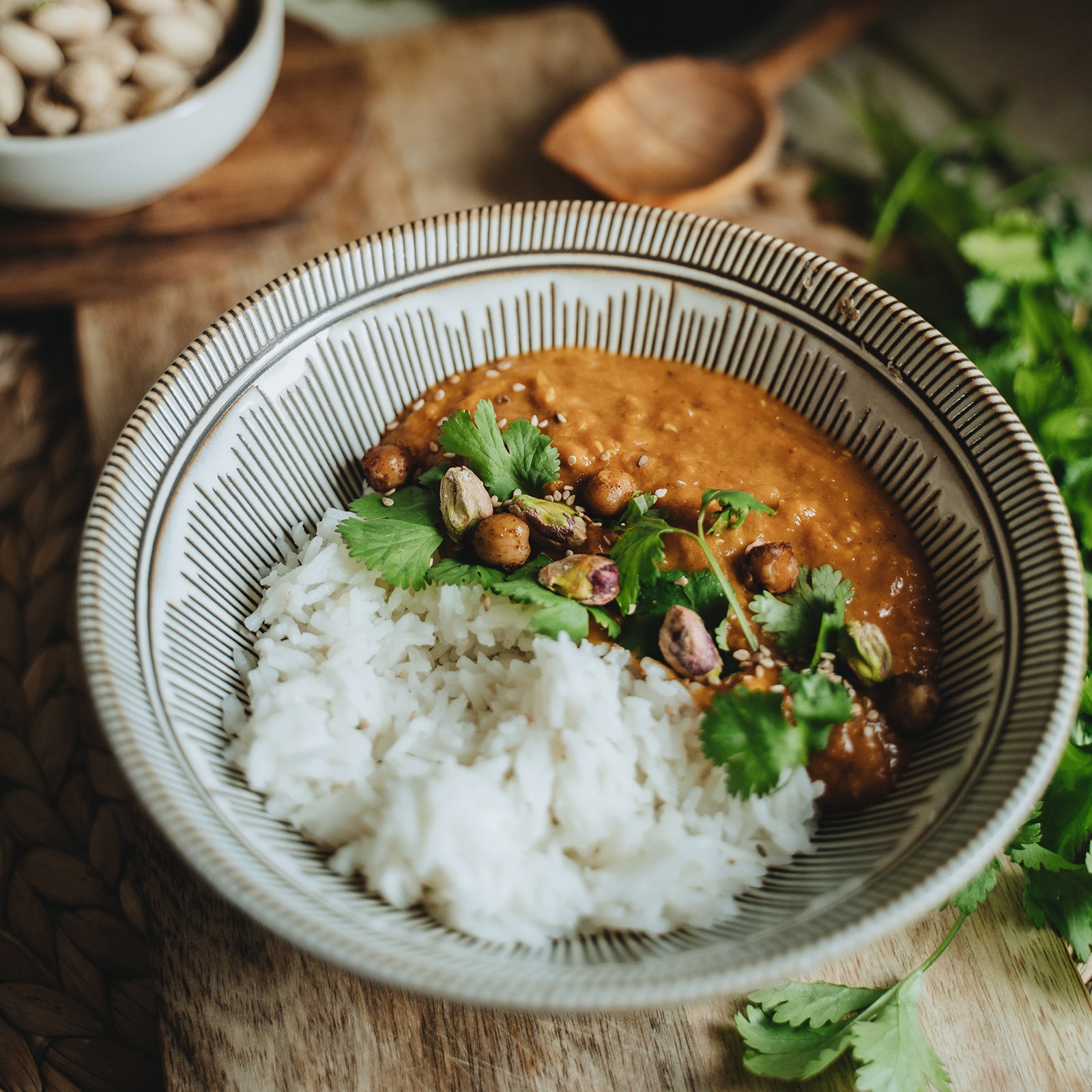 Serves 4-6 people


Ingredients:


- 1 cup red lentils
- 3 cups water
- 1 onion, chopped
- 2 cloves garlic, minced
- 1 tablespoon fresh ginger, grated
- 1 tablespoon vegetable oil
- 1 teaspoon ground turmeric
- 1 teaspoon ground cumin
- 1 teaspoon ground coriander
- 1/2 teaspoon ground cinnamon
- 1/4 teaspoon cayenne pepper
- 1 teaspoon salt
- 1 can (14 oz) diced tomatoes
- 1 can (13.5 oz) coconut milk
- 1 tablespoon lemon juice
- Chopped fresh corriander, for garnish
- Cooked rice, for serving
Method:


1. Rinse the lentils in cold water and drain.


2. In a large saucepan, bring the water and lentils to a boil, then reduce the heat to low and let the lentils simmer, covered, for about 15-20 minutes, or until they are tender and have absorbed most of the water. Stir occasionally.


3. In a separate pan, heat the oil over medium heat. Add the onion, garlic, and ginger, and cook until the onion is translucent and fragrant.


4. Add the turmeric, cumin, coriander, cinnamon, cayenne pepper, and salt to the onion mixture, and stir until fragrant, about 1-2 minutes.


5. Add the onion mixture to the lentils, along with the diced tomatoes and their juice, and stir to combine. Simmer the mixture, uncovered, for about 10-15 minutes, or until it thickens slightly.


6. Stir in the coconut milk and lemon juice, and simmer for an additional 5 minutes.


7. Serve the Dahl hot over cooked rice, garnished with fresh cilantro.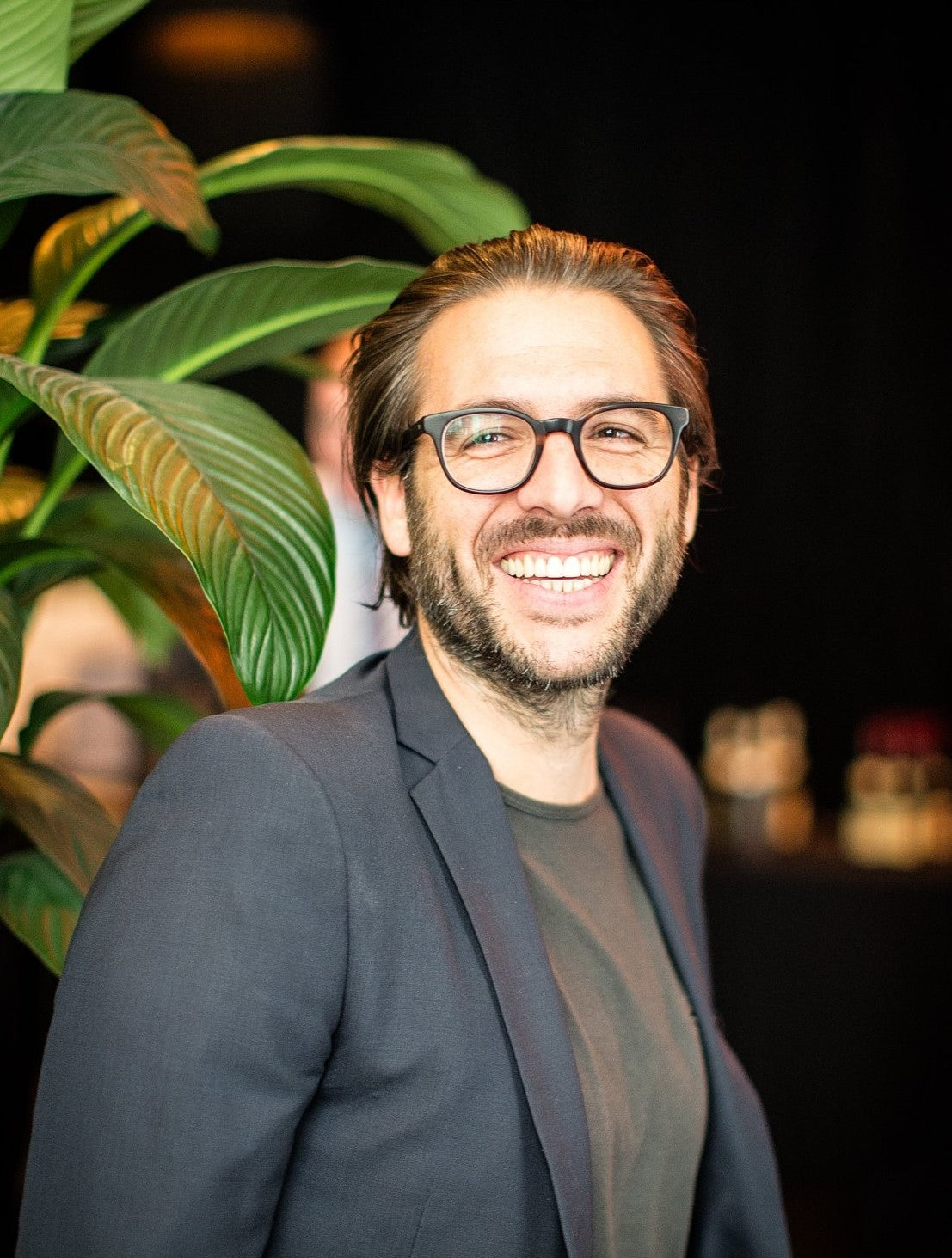 Meet Our Wine Expert and Shop this Champagne
Our good friend is the very talented Ludo Deloche, who owns and runs the very successful Halle Aux Vins. You'll find Ludo's wines on the lists of some of Australia's best restaurants, wine bars and boutique wine stores. Ludo primarily focuses on wines from France, as well as an increasing range of select Australian and Italian wines. 


Ludo frequently travels to Europe to gather fresh inspiration and explore the stories of their partner winemakers and we can say, having tried and tested a vast array of wines that everything for sale is absolutely delicious.