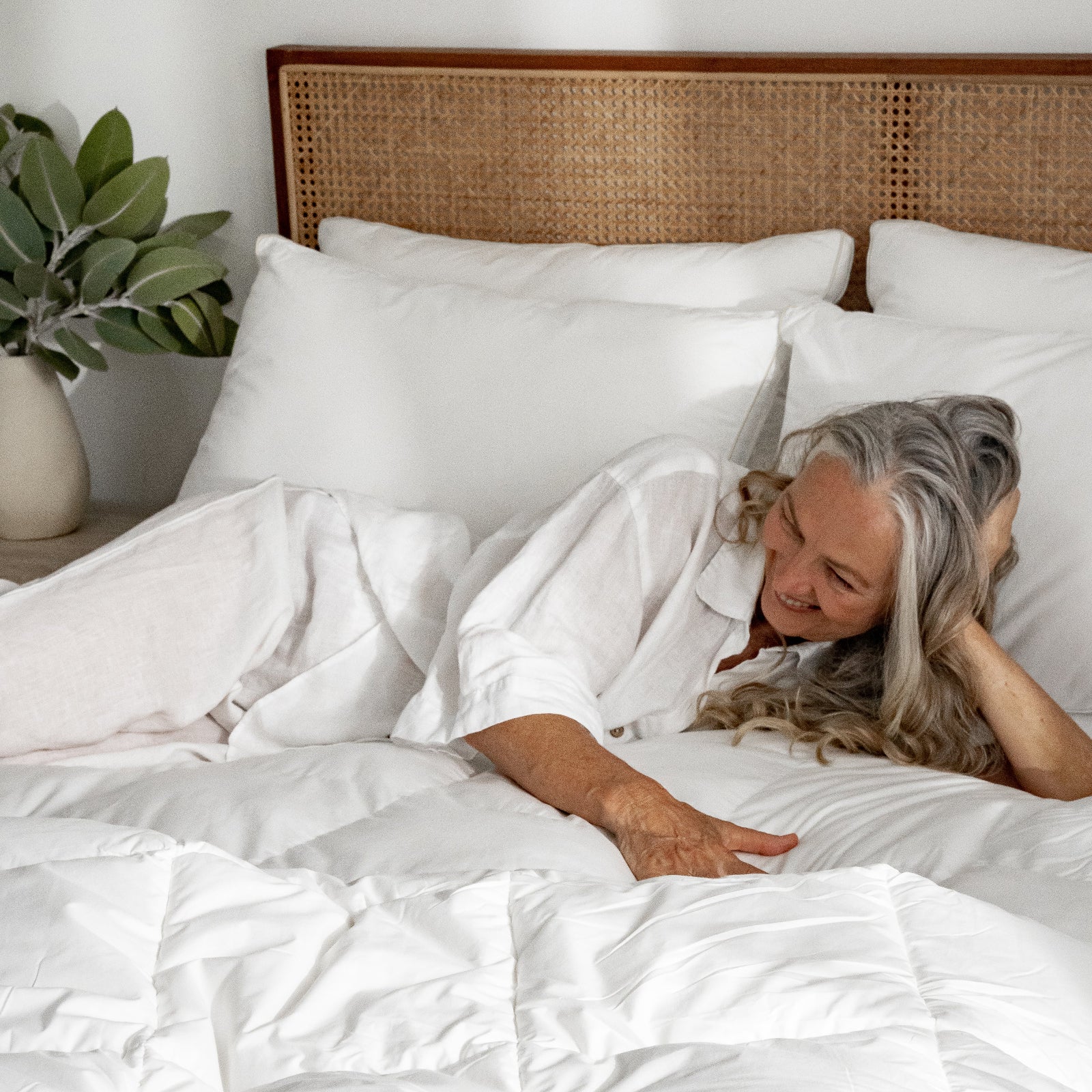 How to Make Your Bed Like a Hotel
Posted: 03 August 2023
Is there anything quite like the feeling of sinking into a hotel bed? Somehow a premium hotel bed encapsulates sophisticated, luxurious relaxation and cloud-like comfort every single time. While it's undoubtedly an experience we all treasure on holidays, we can't be the only ones asking, "How do I make my bed feel like a hotel bed?"
As usual, here at I Love Linen, we are on a quest to provide our customers (and, let's be honest, ourselves) with a restful, rejuvenating sleep experience. As a part of this journey, we wanted to unravel the secrets behind the allure of hotel bedding. Our Hotel Cloud Collection came together after a year of conversing with luxury hotel consultants, which means we know a thing or two about hotel-quality ZZZs. So, let's jump into everything you need to know about how to make a bed like a hotel does, guiding you to recreate this blissful experience within your own bedroom.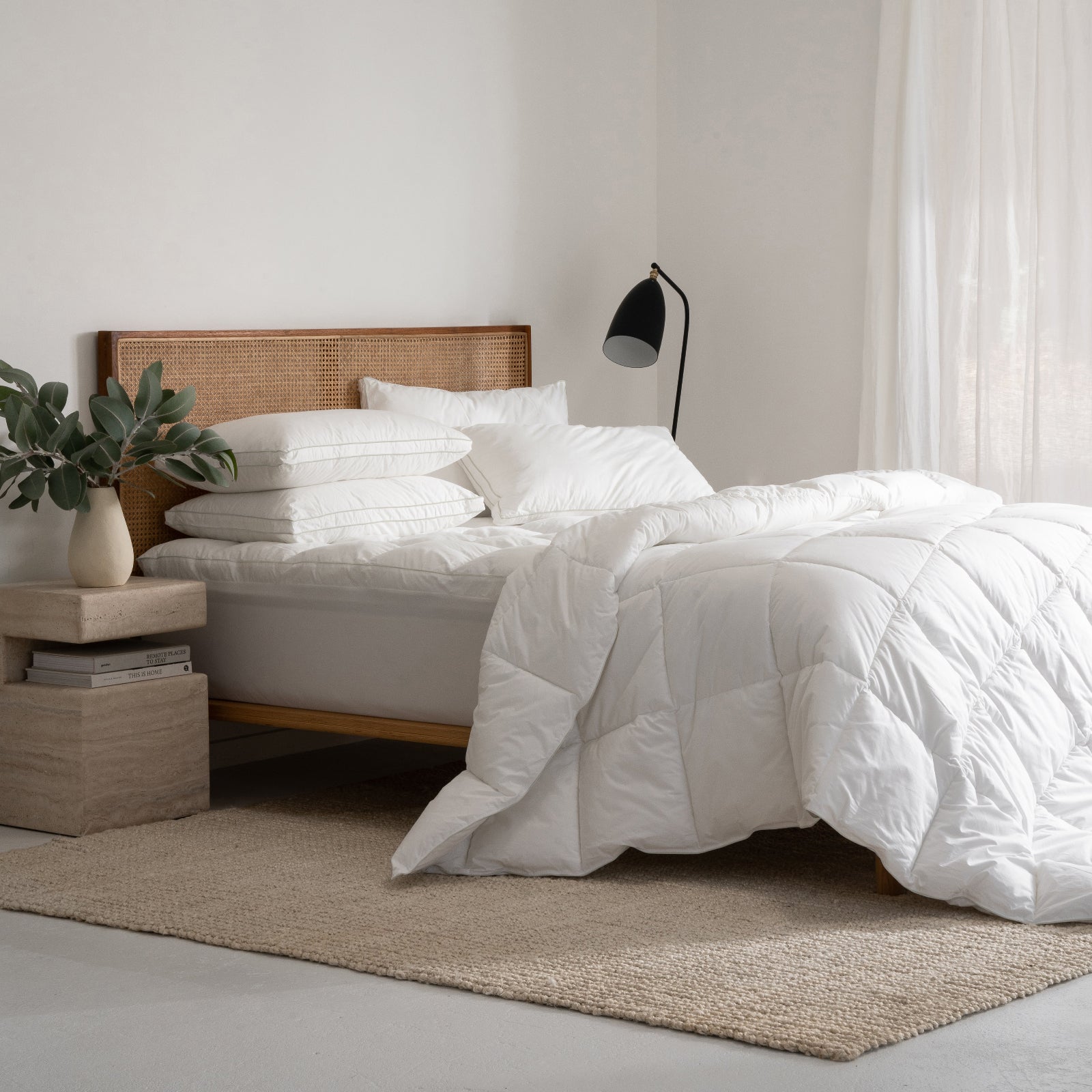 Choosing the Right Mattress: What firmness do hotel beds use?
To understand how to make your bed feel like a luxury hotel, there are a few elements. Let's work from the base up. Why do hotel mattresses feel so good? To emulate the hotel experience in our homes, we have to start with one important question; what firmness do hotel beds use? Hotel beds strike the perfect balance between comfort and support, so naturally, many want to copy their formula. Hotel mattresses are typically medium-firm, this firmness is able to provide you with both spinal alignment and pressure relief. 


Investing in the right mattress is essential when considering how to make your bed comfortable like a hotel. And while it's all well and good to copy the experts and go straight for a medium-firm option, a mattress is also a personalised choice that has to cater to your sleep habits, body type, and personal comfort preferences. To truly master the art of a hotel-style bed, you need to consider your personal tastes and ensure that you tailor your dream bedscape to you.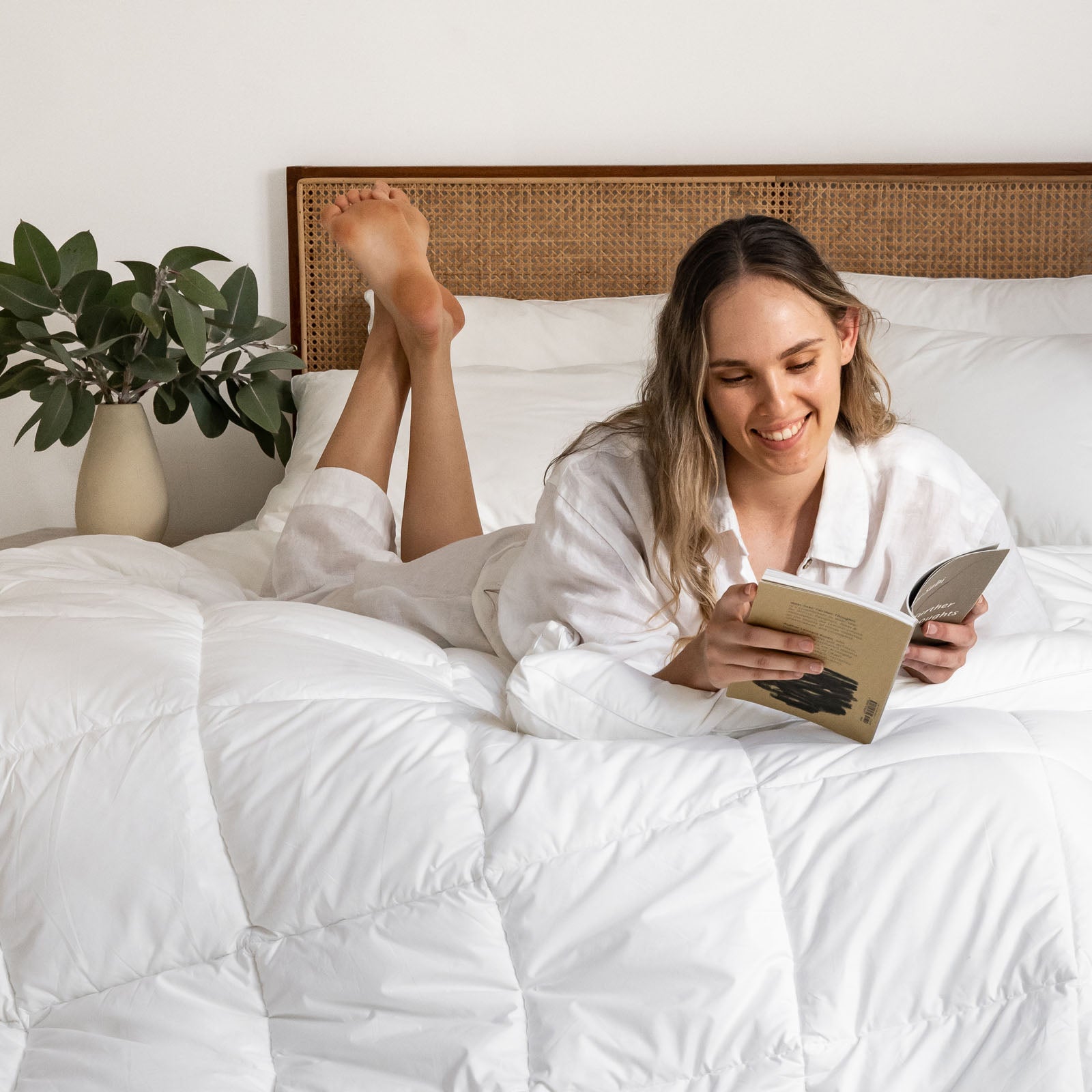 Luxurious Bedding Materials: How can I make my bed look luxurious?
Are you ready to learn about how to make a bed look like a hotel bed?  Put simply, quality matters. The materials used to construct a hotel bed play a significant role in why hotel beds feel different. Hotel bedding is made up of premium materials such as Egyptian cotton, linen, and silk to add a touch of elegance to your getaway, but also because these materials provide durability, breathability, and a divine hand feel. 


These quality materials make a huge difference to the bed's overall comfort and appearance, and using these materials in your home can influence how to make your bed comfortable like a hotel and add luxe aesthetic appeal. When choosing your hotel bedding, opt for high-quality fabrics that will last for years to come, as well as provide you with a restful night's sleep, night after night.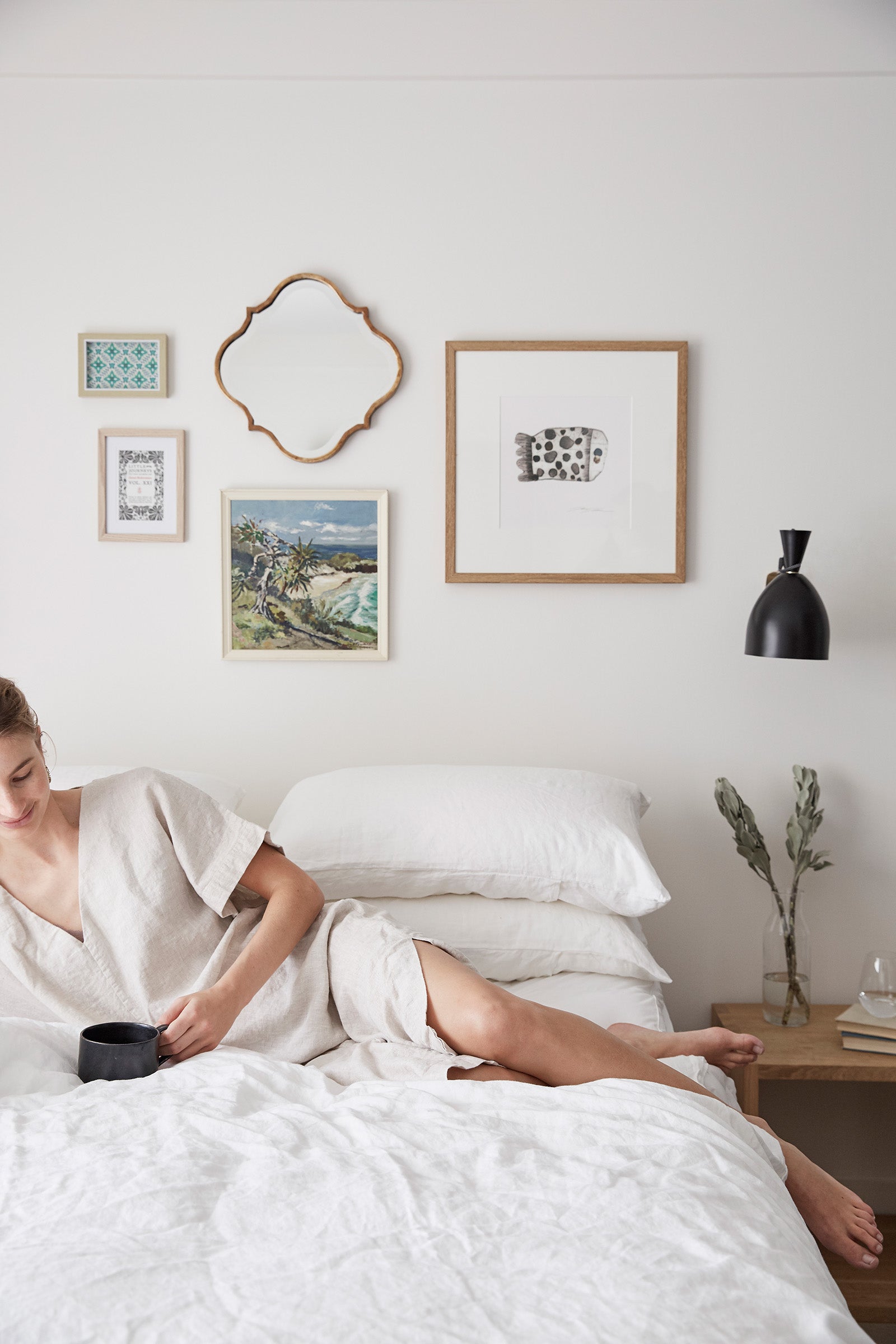 Perfecting the Art of Layering: Why does hotel bedding feel so good? 
Hotel connoisseurs around the world are familiar with one thing; layering. Layering is the cornerstone of how to make your bed feel like a luxury hotel. A hotel bed is crafted with an interplay of sheets, blankets, and duvets to create a bed so inviting that you struggle to crawl out in the morning. 


To recreate the hotel bedding experience in your bedroom, you can follow the following steps. Begin with a fitted sheet, followed by a flat sheet, then add a thin blanket and top it off with a duvet for maximum plushness. Often, a hotel will layer the duvet with two more sheets, a method known as triple sheeting. This technique ensures that your bed is cosy and mirrors the same feel as a luxury hotel bed. 
Pillows: Comfort and Aesthetics: Why do hotel pillows feel different?
A foundational piece of how to make your bed comfortable like a hotel is the careful selection and arrangement of pillows. Choosing quality pillows will ultimately make a huge difference in the comfort of your sleep. To replicate the hotel bedding experience, use a mix of feather and foam pillows to cater to varying comfort levels, so you can refresh your favourite pillow every night. Our luxury 5-star pillows replicate hotel comfort with a unique microfibre filling, resembling a blend of feathers and silk. Make sure you arrange your pillows in a visually pleasing and functional way to improve both the look and feel of your bed.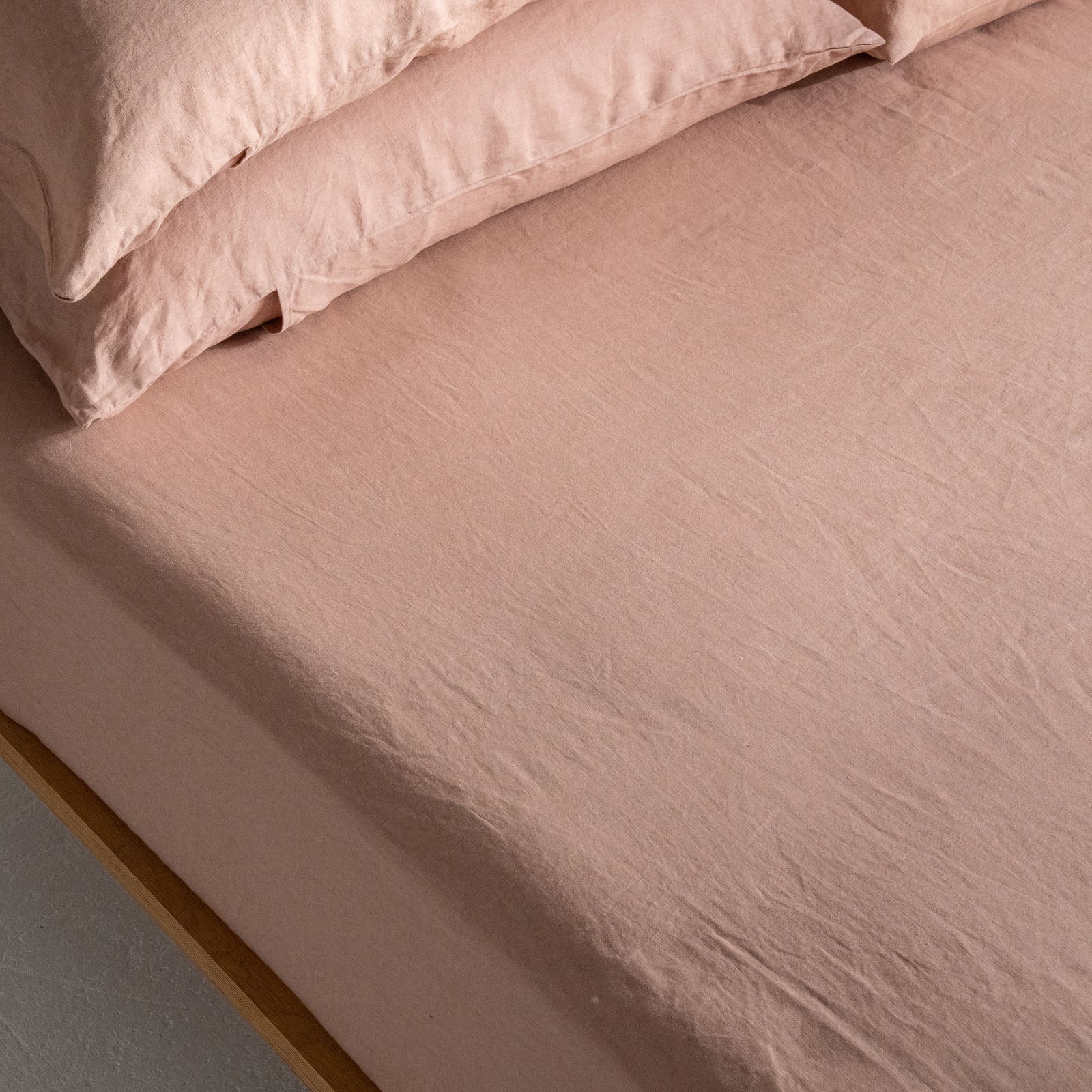 The Art of Folding and Tucking: How do I make my bed feel like a hotel bed? 
While it can be tempting to skimp on the details when making your bed, the crisp and polished look of a hotel bed comes from the precise art of folding and tucking. By ensuring your fitted sheet is free of creases, your flat sheet is precisely folded in the corners, and your pillowcases are flawlessly tucked in, you can achieve the tailored aesthetic of a hotel bed.
Why do hotel beds make you so tired?
You aren't the only one that's noticed the overwhelming sense of relaxation when you slip into a hotel bed; it's a global phenomenon. The factors contributing to this unique feeling of relaxation are the same components we have listed, quality bedding, artful layering, precise folding and quality mattresses and pillows; every single aspect blends to bring guests the ultimate environment of relaxation and luxury. 


Of course, there is also the psychological aspect of being in a hotel room, away from your everyday life and clutter or distractions, which naturally helps your mind to relax. With this in mind, you can create a more tiring environment in your home by removing unnecessary clutter and creating a space that focuses on rest.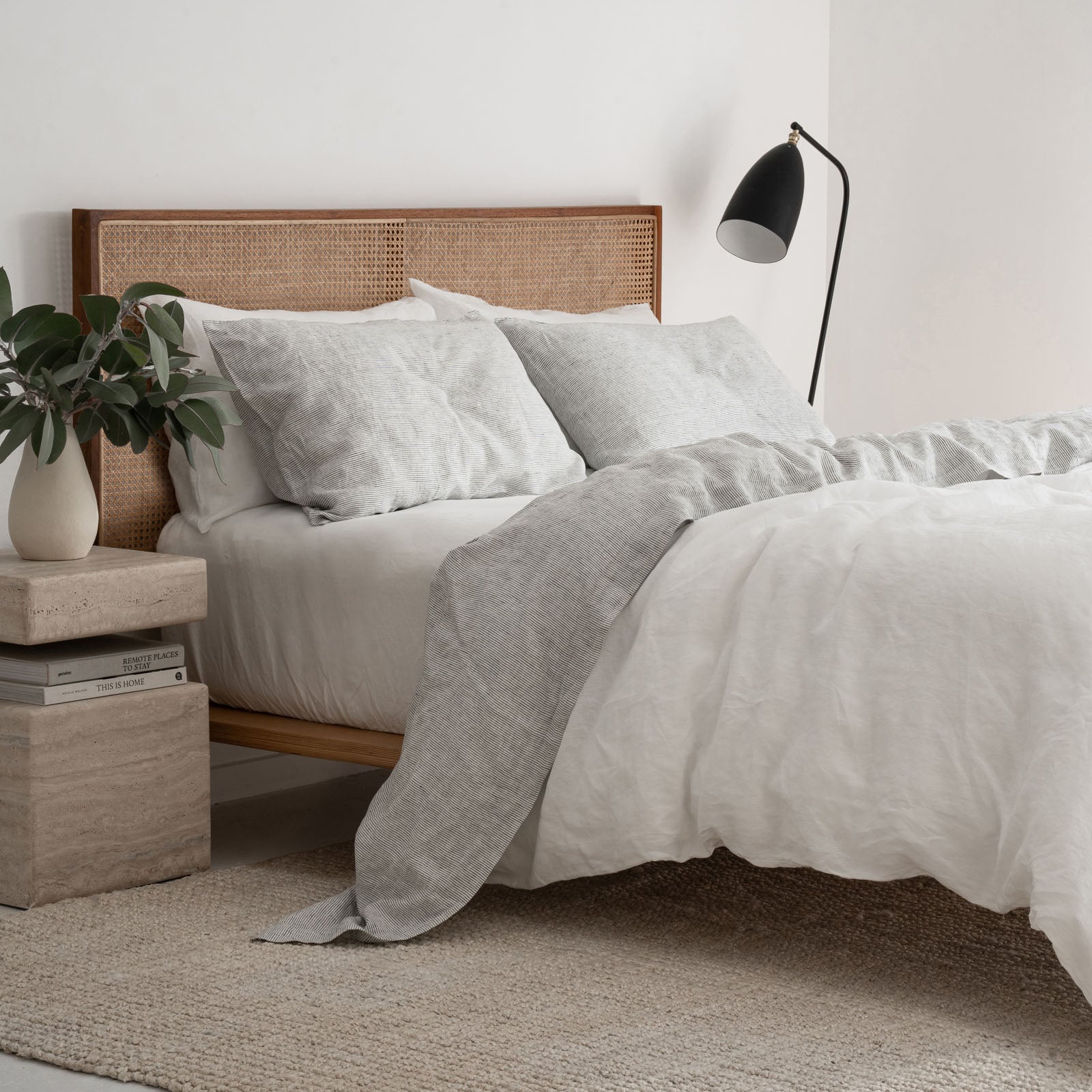 Building a bed that looks and feels like a hotel bed is no easy feat, but with the appropriate time and effort, it is undoubtedly achievable and worth the fuss. With a carefully selected mattress, premium bedding materials, and a proper understanding of making your bed with the art of layering, folding and tucking, you can easily mimic the magic of a hotel bed in your home. 


If you are looking for the perfect base for your dream bed, consider I Love Linen's Hotel Cloud Collection™. We have put in the work so you don't have to, offering you a collection of 5-Star Hotel Bedding.
At I Love Linen, we are committed to guiding you towards creating a luxurious, hotel-like sleep experience in your bedroom. Our carefully curated range of products is designed to offer you a more restful and restorative sleep. Armed with these tips and our products we are confident that you can elevate your sleep experience and unlock a new level of relaxation and comfort. 


So, we wish you sweet dreams as you embark on this journey of creating a more rejuvenating space and bask in the countless benefits that come with it.