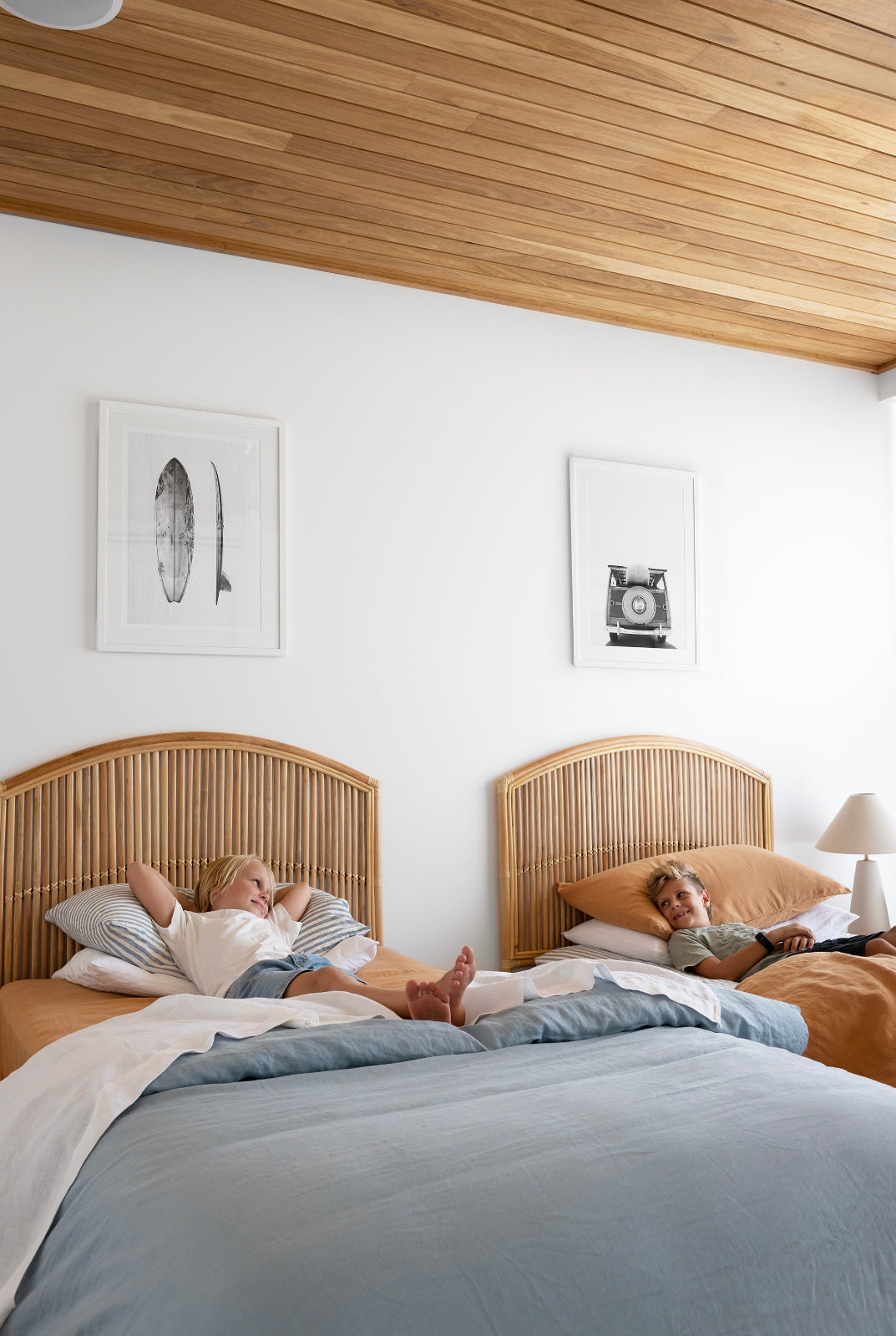 How to Create a Kids Room That Will Grow With Them
Posted: 30 September 2023
By incorporating a linen refresh, you're not only infusing a touch of enchantment into your child's room, but you're also setting the stage for a space that grows alongside them, adapting to their changing needs and tastes. With durability and cleanliness on your side, this transformation is bound to create a magical haven for your child for years to come.
Transforming your child's room into a space they love and feel safe in is a special endeavour that involves careful consideration of both style and functionality. By incorporating linen bedding, you're not only adding a sense of style but also ensuring the space can grow up with them. Keep reading as we explore the numerous benefits of using linen in your child's room and how it sets the stage for years of comfort and style evolution.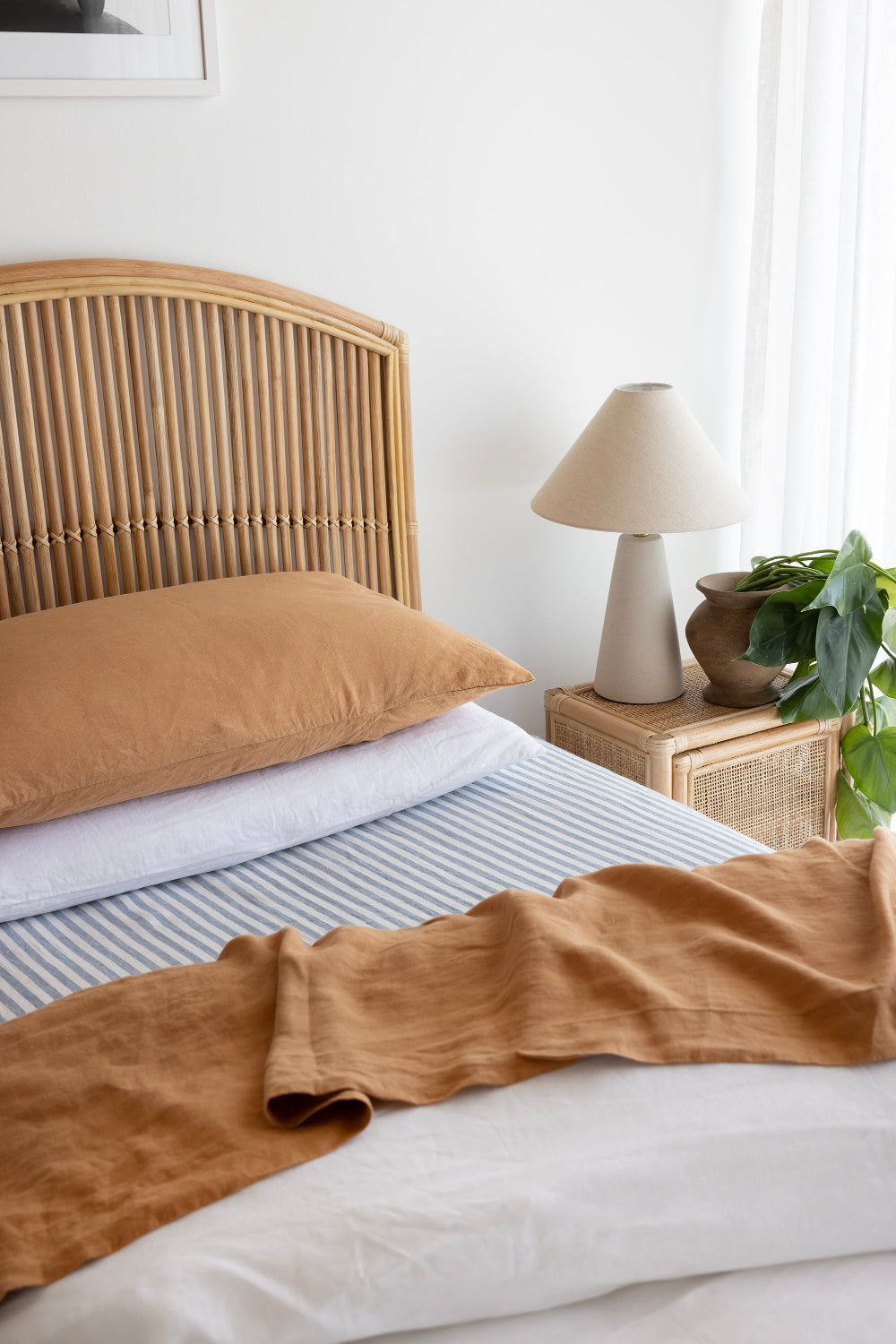 Linen bedding, with its exceptional durability, outshines its cotton counterparts. Its ability to repel dust, dirt, and lint ensures that it stays cleaner for longer periods. This means if needed their sheets will stay cleaner than cotton between washes for those weeks when you're time poor and lends to more time for your child to enjoy their cosy retreat.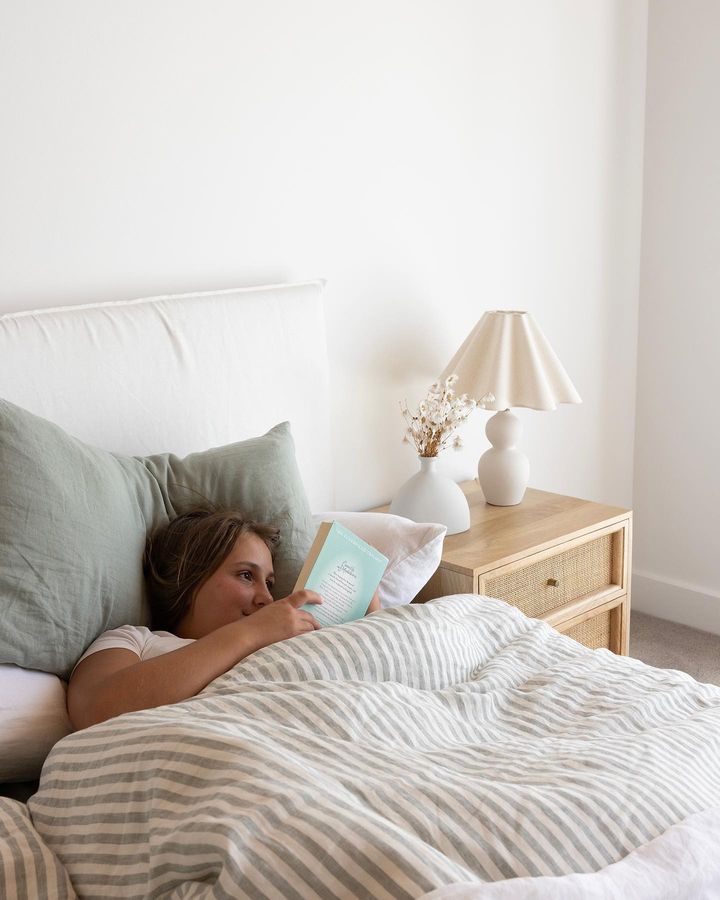 The classic and versatile nature of linen makes it an ideal choice for a growing child's room. Using neutral linen shades as a foundation, allows for easy updates with colourful accents or accessories as your child's preferences change. Linen bedding maintains its quality over time, making it a wise investment for a room that adapts to your child's changing needs.

Beyond its aesthetic appeal, linen offers practical health benefits for your child. Its moisture-wicking properties ensure quick drying and prevent the buildup of bacteria, providing optimal comfort and a cosy and healthy environment for your child to thrive.
Choosing timber accents over colourful furniture provides a sophisticated touch to the room. With a few styling adjustments, you can effortlessly transition the space from a child's playroom to a more refined teenage haven. Quality timber pieces not only exude elegance but also stand the test of time. Incorporate artwork that strikes a balance between playful and artistic. Consider using black and white or hand-painted pieces that reference fun subjects but maintain an elevated aesthetic. Investing in quality frames further enhances the overall look and feel of the room.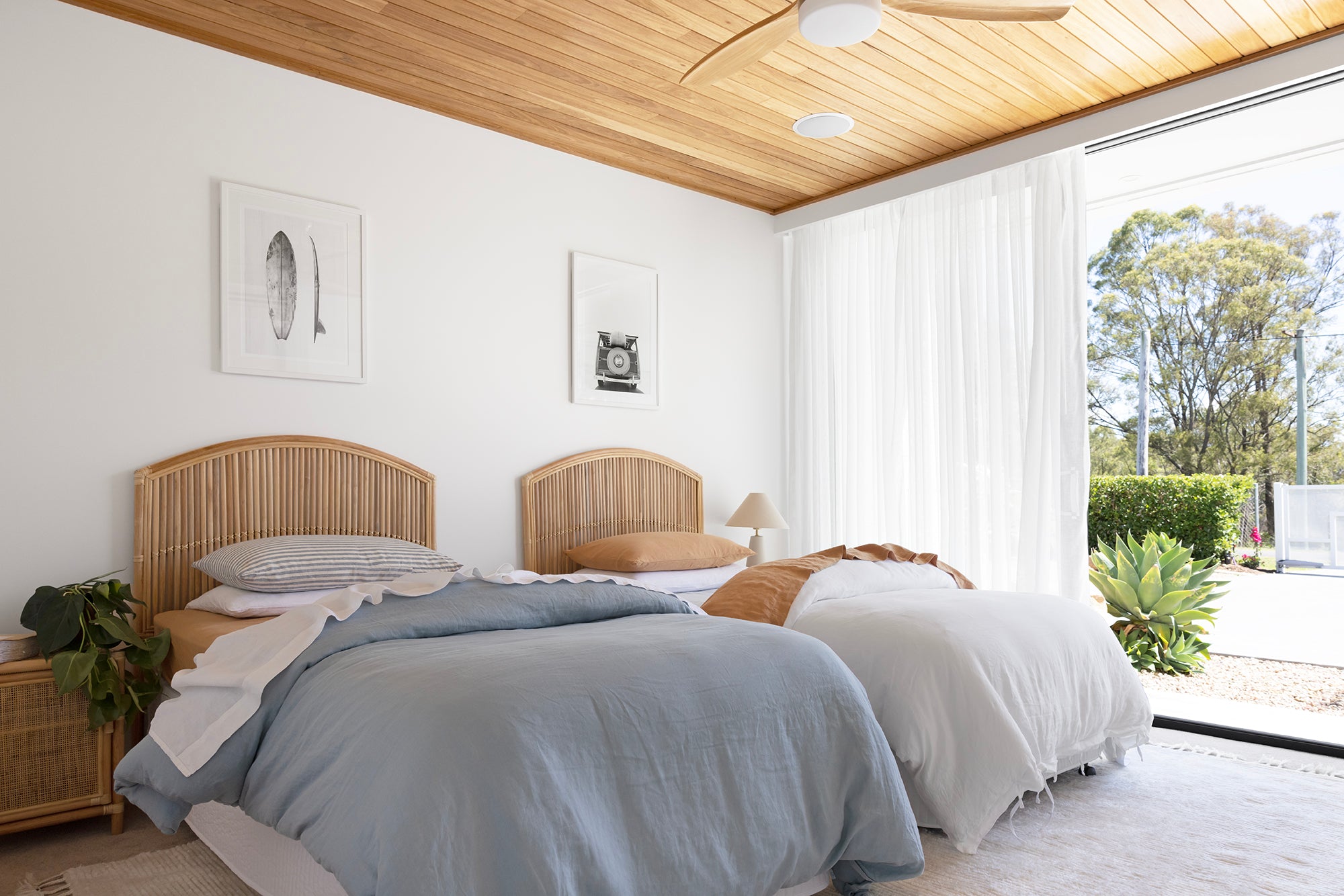 Another great tip is to purchase different linen sheet sets and mix and match between colours, to unlock a new level of versatility. This allows you to create multiple combinations, providing endless possibilities for refreshing the room's appearance without the need for a complete overhaul. Plus we always recommend rotating your linen with each wash to ensure it stands the test of time.