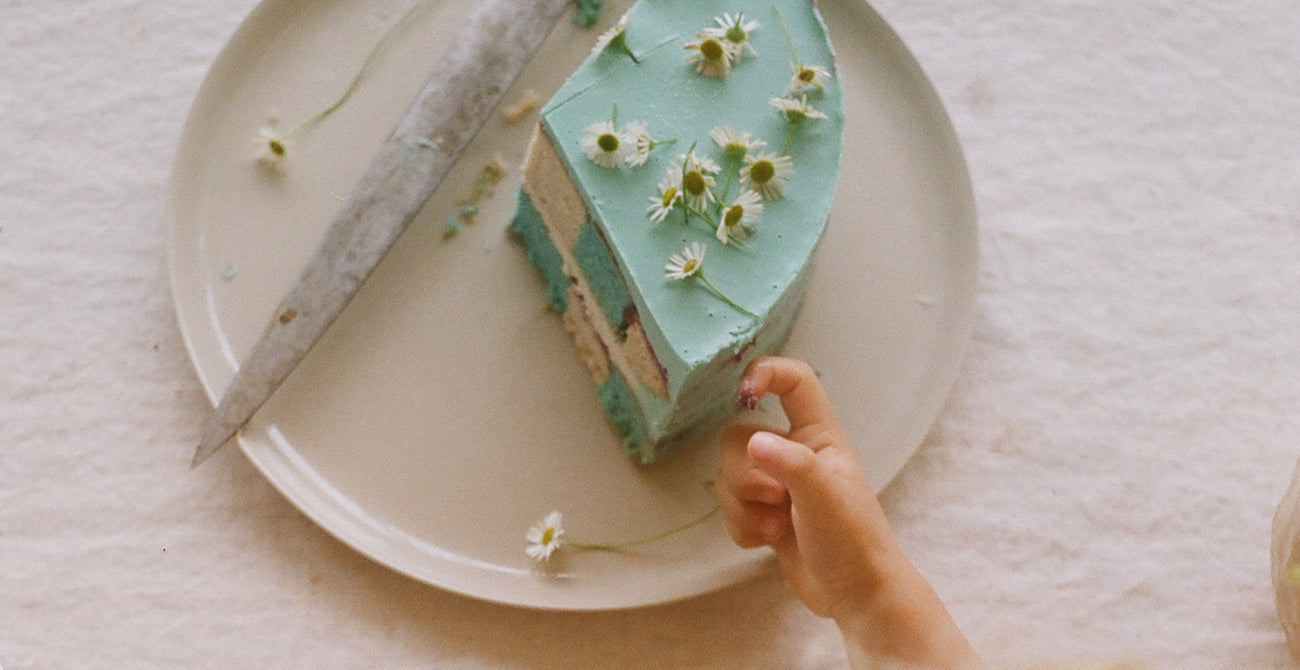 Harvest & Gather @thesecret_kitchen
Posted: 19 December 2022
The Secret Kitchen is a combination of my life-long passions for spreading awareness on the importance of protecting our Mother Earth. It comines Naturopathy, Herbalism, passion for cooking, alignment with nature and healing foods.
Harvest and Gather with @thesecret_kitchen
Question: Can you share a little about how @thesecret_kitchen began and your journey to get where you are today?

Answer: "The Secret Kitchen is a combination of my life-long passions for spreading awareness on the importance of protecting our Mother Earth. It comines Naturopathy, Herbalism, passion for cooking, alignment with nature and healing foods."

"Having left home at the age of 19 to study English and Naturopathy as the Czech Republic didn't offer any degree like that at the time, which led me to the opportunity of traveling the world and gain experinces that eventually formed into "The Secret Kitchen". I was fortunate to grow up surrounded by herbs and folklore in the hills of the Czech Republic, learning all plant wisdom from my grandma before following that passion on a path to formally study it. "

"I have been working as a qualified Naturopath since I finished my degree in 2008, in various clinics and herbal dispensaries. I also working in various health industries and stores while studying since 2004. The Secret Kitchen is an immersion of the experience, knowledge of folklore from mu childhood, love of food and its use as medicine."
Question: Have you always been passionate about intuitive eating and a holistic approach to wellness?

Answer: "Yes, folklore is ingrained in Slavic culture and it's easy to follow if you are interested in it. Growing up, we had a garden and naturally grown veggie and fruits in season and preserved it for coller months or Winter as we would experience a few months with lots of snow. We would collect herbs in the sunny seasons and dry them for tea for Winter. I was a competitive swimmer / diver from a young age ultil I left the Czech Republic which taught me a lot about nutrition, healthy food and its coloration to be better performance. I believe once you learn this in your early childhood, it never makes sense for you to do things any othery way. "
Question: Can you share a little about how you came up with this beautiful recipe?

Answer: "The Earth cake was made for my son's 3rd Birthday. It was inspired by blue ray babies. He was called a blue ray baby by a stranger once upon a time on the street. I had to look up the meaning: Blue ray babies are the overlooked saviours of humanity whose mission is to heal and raise the vibrations of the entire Earth. Every year when it's his birthday, I remember this random meeting with the stranger on the street."
Question: What's next for @thesecret_kitchen?

Answer: "I released a cookbook called Intuitive Eating in 2018, through crowdfunding and support of community. The book has done so well ever since, and I managed to slowly put aside money for my next prokect which is my second self-published book - The Secret Kitchen Cake book called Earth Cakes."

"I choose to self-publish my books as I don't want to compromise on the eco style and better environmental approach to publishing books. I have officially opened pre orders for my next book Earth Cakes/the Witchcraft and the book should be posted out at the end of December or beginning of January. There is a complimentary xmas card available for anyone wanting to gift the book for Xmas. The book is a collection of my favourite very simple and some more complicated recipes for your home baking and it's a story about a green witch and how to become one. Get ready to be spellbound by iint tales of magic and mystery. "

Preorder the book here.
Blue Velvet Cake with Vegan Cream Cheese
Ingredients

For the layers

2 cups / 240g cake flour - I used gluten free almond meal mixed with rice flour.
1/2 cup / 120ml EVO oil / melted coconut oil or other vegetable oils.
1 cup / 200g monk fruit sweetener - very similar to caster sugar but no a refined sugar, contains minimal calories and doesn't spike insulin levels as much.
1/2 cup / 120ml of plant-based milk - I used coconut. You can also subsitute with coconut yoghurt for a more dense cake.
1 1/2 tablespoons white vinegar.
4 eggs (can be swapped for vegan egg replacement).
2 teaspoons baking powder.
2 teaspoons vanilla extract.
1 tablespoon blue green algae powder or blue spirulina.
1 tablespoon butterfly pea powder, see notes.
For the frosting

400g vegan cream cheese - opt for a reduced salt version.
1/3 cup coconut butter - softened (not melted).
1 1/4 cup / 160g monk fruit sweetener.
2 teaspoons vanilla extract,
You can do blue frosting by adding blue green algae powder or blue spriulina - 1/4 teaspoon and can increase if richer colour is desired.
Pinch of salt.

Method

Preheat oven to 180º C. Grease two 18 cm baking tins very well and line with parchment paper.
Combine plant-based milk and vinegar and stir. Whisk in the eggs.
In a large mixing bowl, combine sifted flour, baking powder, monk fruit sweetener, spirulina or blue green algae powder and butterfly pea powder. Whisk well.
Gradually add in the wet ingredients, whisling gently until absorbed. The batter should not be very thick.
Divide the batter between two pans. Bake for 30-40 minutes or until a toothpick inserted comes out clean. See notes at the end if you want to try and challenge yourself to make a checkered cake.
Let the bases cool completely before assembling the cake. For best results, refrigerate them for 3-4 hours before cutting them.
Frosting

Using an electric mixer, beat butter, powdered sugar and vanilla for 2-3 minutes in a large mixing bowl until smooth and fluffy.
Add vegan cream cheese and beat for another 2-3 minutes, untill creamy. Add spirulina or blue green algae powder if you want the icing to be the blue colour. Mix until desired colour is achieved.
Assembling

Using a long serrated knife, cut horizontally each layer in two. Trim any uneven parts from the top of each base (keep them for decoration).
Place one layer on a serving plate and cover with 1/4 of the frosting. Place another layer on top. This wil give you a nice 4 layered cake.
Continue the process with all layers.
Spread the remaining 1/4 frosting all around the cake with an offset spatula. Decorate as desired - I have used flowers.
Leave to set in fridge for a few hours before serving.

Enjoy with friends and family.

Notes

There are several ways to make a blue food colouring using natural ingredients

In this recipe I used Butterfly Pea Powder. It is makde from a plant (blue flower) which grows in South East Asia. It can be used for tea infusions or added to food. Butterfly Pea is PH sensitive, so it turns purple when in contact with acid. To achieve an intense blue shade in a cake that also contains eggs, you might need one whole tablespoon or even more.
Blue Spirulina is another possibility. The colour intensity of the spirulina powder is a bit stronger than Butterfly Pea. Start with 1 teaspoon added to the flour. If the final colour of the batter does not look pergect, you can add another 1/2 -1 teaspoon. You can also find blue green algae which will give more of a turquoise colour. This is what I used in hte pictured cake, but it may be more difficult to find.


Achieving a checkered cake

Divide the batter before baking into two equal parts, skipping the food colouring for one half. Bake in two trays as per instructions. Once baked cakes have cooled down, take two smaller cake tins and cut evenly into three part circles for each layer. You should end up with three blue and three yellow. Take them apart and swap the rings in each colour, adding incing in the middle of each layer. Repeat until cake is reassembled. This handling must be very delicate, and it needs patience.