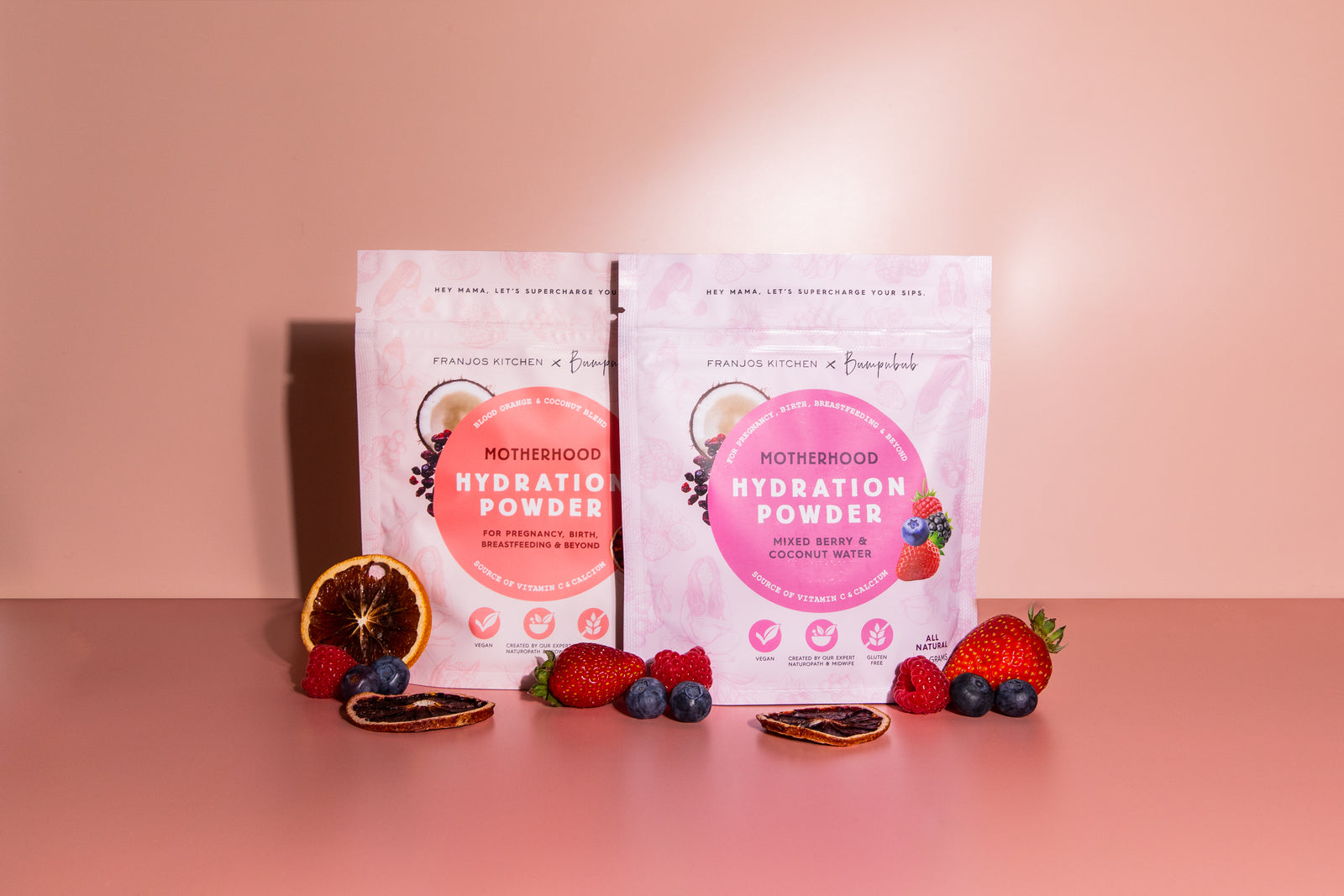 A free gift for Mum (or you) from Franjo's Kitchen
Posted: 01 May 2023
In celebration of Mother's Day approaching, we've partnered with our friends Franjo's Kitchen to include a free gift in every order, while stock lasts. Franjo's Kitchen was created by two Mums who met and became friends instantly.
You can enjoy a sample of their delicious Hydration Power, created with their friend, Naturopath and first-time Mum Aliza from Bumpnbub. You'll also receive a sample of their Motherhood Blend to start your day off on the right foot. (After waking from a blissful sleep in French Linen sheets of course.) Read on to learn about the Hydration Powder and Franjo's Kitchen.
How did the Hydration Powder come to be created?
Franjos Kitchen and Bumpnbub first started collaborating in 2019 after Fran and Jo met Aliza at a baby expo. They immediately hit it off thanks to their shared vision of all-natural nutrition and passion for helping mums be the best they can be. 

As a midwife, Aliza saw her patients turn to sugary sports drinks to stay hydrated during pregnancy, birth and breastfeeding. A chat with Fran and Jo turned into a product collaboration, and after 12 months gestation, the hydration powder was born. A 100% natural, low sugar, delicious drink for mums at all stages of motherhood to keep them nourished, fuelled and hydrated!
Who is Franjo's Kitchen?
In 2014, Jo was out for a walk with her first baby, Matilda. She noticed another mum pushing a pram and decided to introduce herself. It was Fran, out for a walk with her first baby, Phoebe. As they waited at the traffic lights, Fran and Jo struck up a conversation and by the time the little green man appeared, a wonderful friendship had begun.

At the time, Fran was worried that her baby Phoebe wasn't gaining enough weight and had asked Dr Google, "How do I produce more milk?" She found a recipe for lactation biscuits and after baking a few batches, they were working a treat. Fran had more milk and Phoebe was gaining weight!

It was then that Fran had her 'lightbulb' moment. She thought – why can't Jo (who is a practicing naturopath) use her knowledge to make a healthier version of my lactation biscuits? She called Jo and said, "I've got a business idea."

From small beginnings, big things grow! They are proof that if women work together to support other women, sensational things can happen.