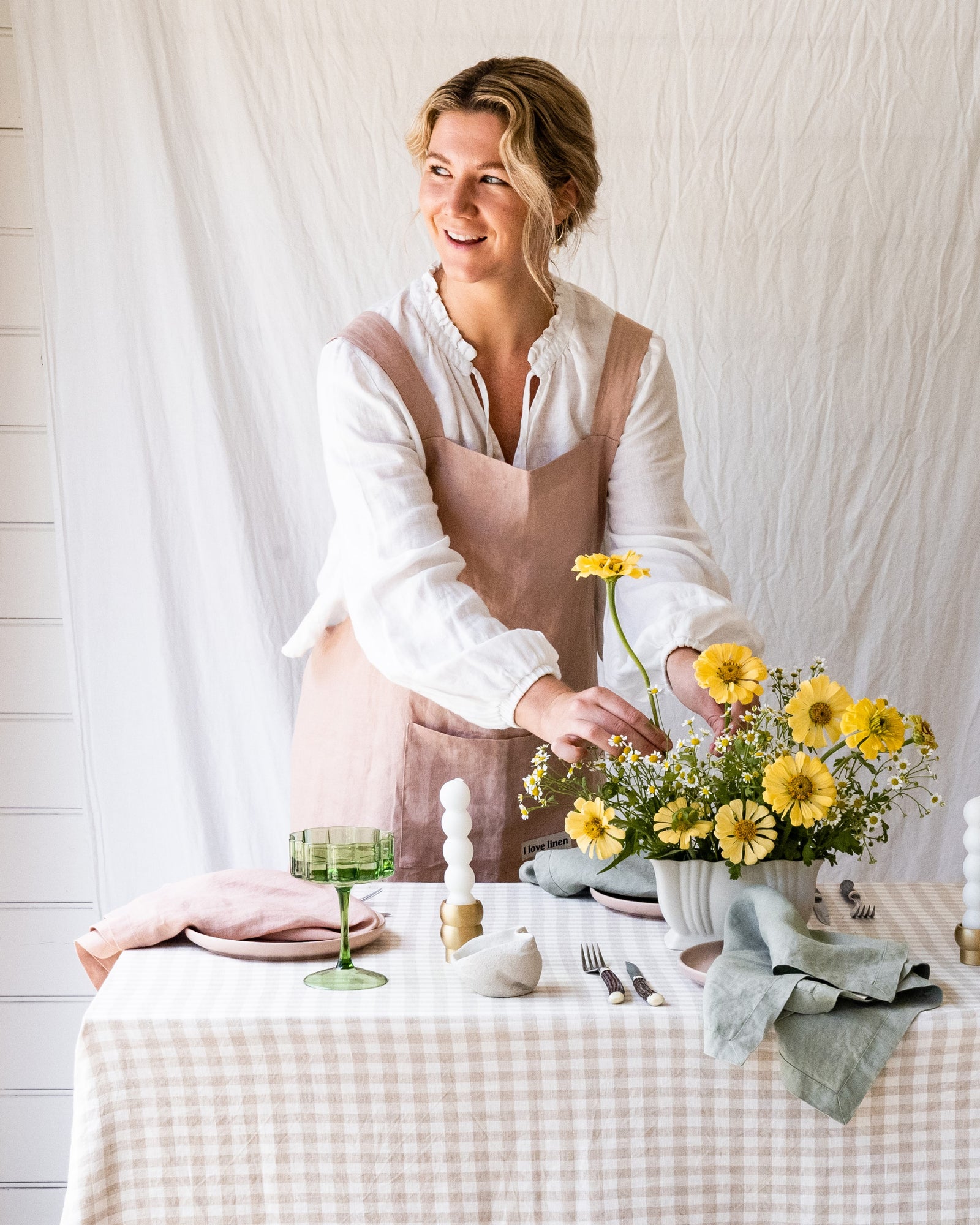 Floral Magic with Tanya Shaw of Oh Flora Studio
Posted: 12 September 2023
Come along with us to Bangalow, to visit floral artist Tanya in her studio to create stunning floral arrangements that beautifully match our French Flax Linen products.
For the creative soul, flowers hold an irresistible allure, and such is the case for Tanya, founder of Oh Flora Studio.
During a recent visit to Bangalow, nestled near the picturesque Byron Bay, we had the pleasure of meeting Tanya, a talented floral artist, in her charming studio. Inspired by her exquisite work, we embarked on a creative collaboration, seeking to complement our luxurious French Flax Linen products with stunning floral arrangements. Surrounded by the natural beauty of the region, Tanya's studio became an oasis of colours, scents, and artistic energy. Together, we selected a vibrant assortment of flowers, handpicked to perfectly harmonise with the timeless elegance of our linen collection. As Tanya skillfully weaved her magic, the studio transformed into a floral wonderland, each arrangement a masterpiece in its own right.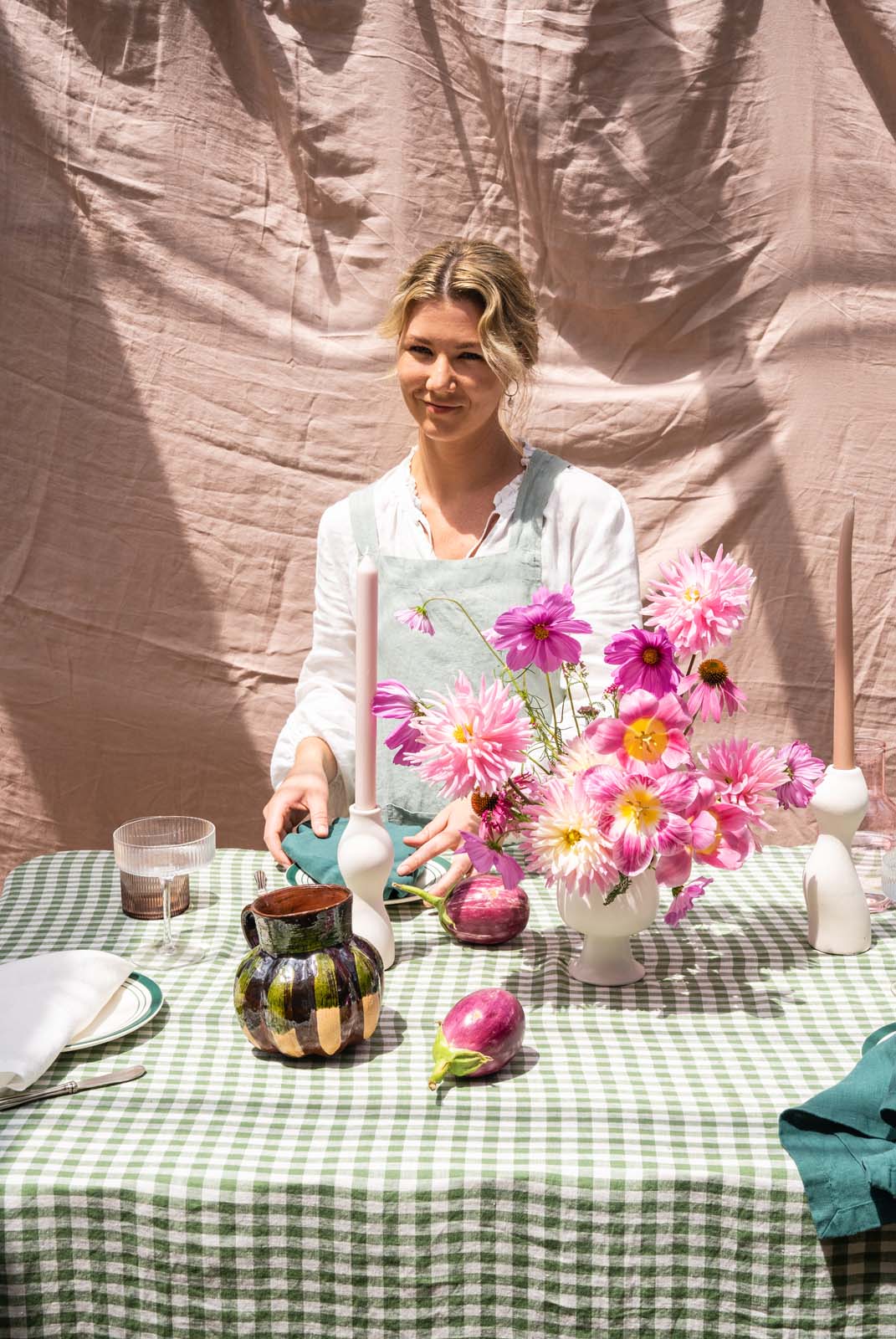 Q: Tell us what attracted you to flowers from a creative perspective (we wish to know what makes flowers so magical)


A: For me, it was the magic of using a medium that was so different and so fleeting - which can also make it a little stressful, haha. Working with perishables is not easy! I loved that scent evokes memories and certain flowers will forever have a place in family stories. My favourite thing about working with blooms, is how much they change in their short life - in colour, shape and movement.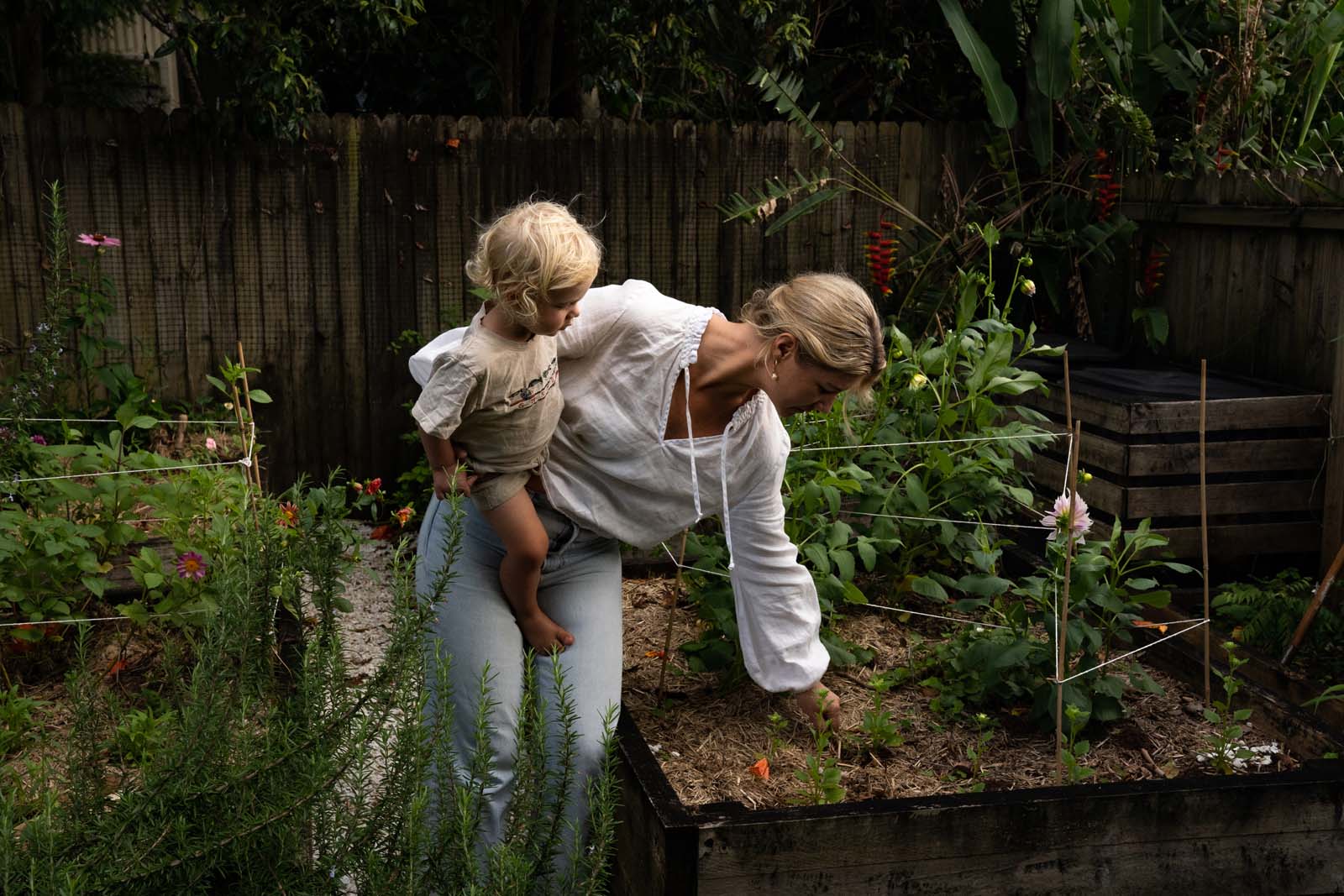 Q: Slowing down, being mindful and wasting time for the pursuit of pleasure is so important. What do you do to take time out?


A: Swims in the ocean with my family, vino in the sunshine with friends and I love a good reformer class! I have also recently taken up pottery and love it. 

Q: What are your top 5 flowers you love working with?


A: Fluffy cosmos, Rambling Sweet Peas, Gladiolus in full bloom, Butterfly Delphinium & Ranunculus
Q: You live in Bangalow, which has so many amazing options. What is your favourite restaurant, wine bar, spot to watch the sunset?


A: My absolute favourite is Woods for a coffee and delicious brunch. In the summer they also do great dinners. The vibe, setting and staff make it an extra lovely time. 
I love The Hut - fabulous dining and experience and the drive is so beautiful. Frida's Field is also so delicious. The farm to table concept, wine list, and view make it a must-do in our region. 
Can I say my favourite spot to watch the sunset is from my back deck, vino in hand? ha! Very close runner up is Wategos beach for a sunset swim.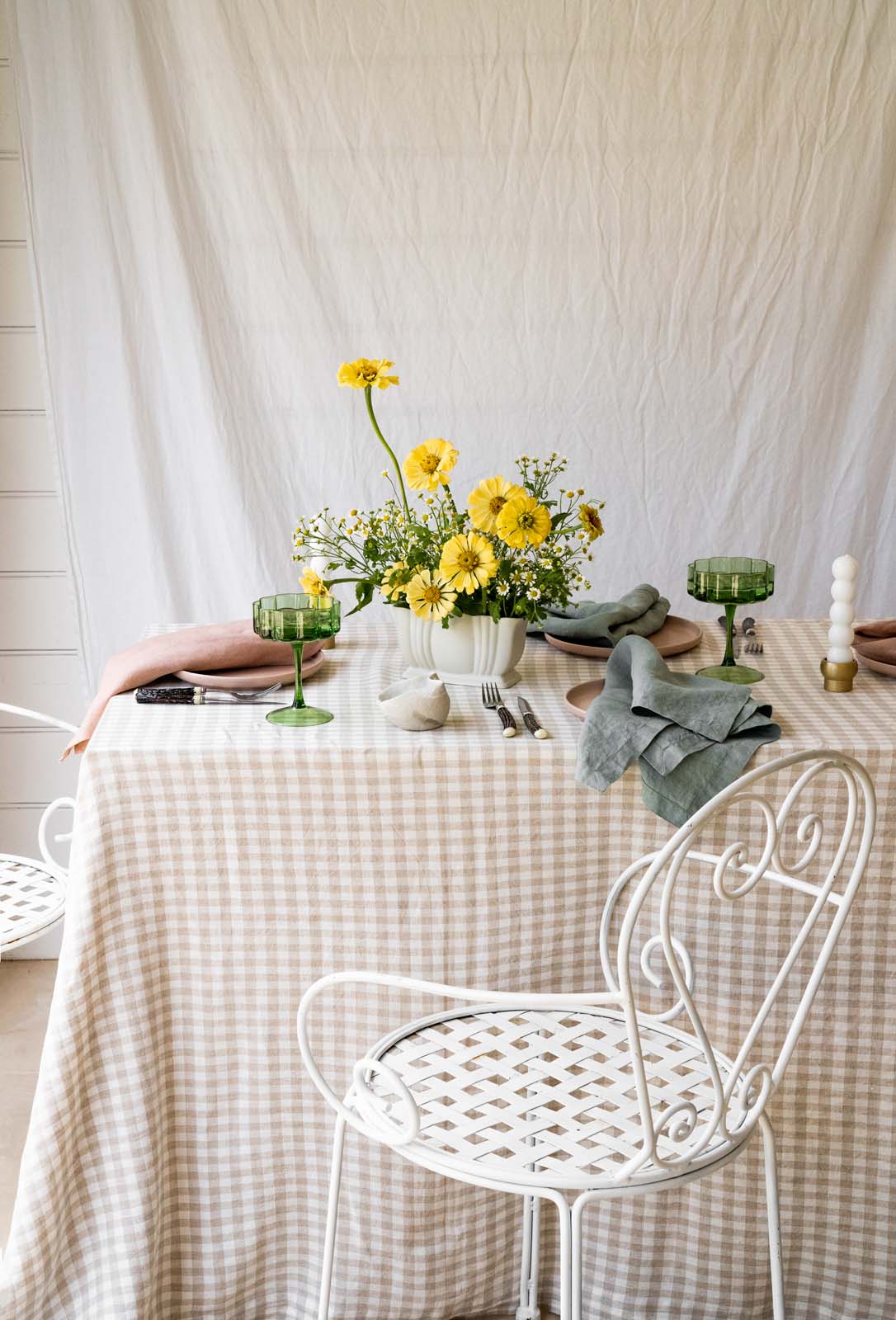 Q: Where do you look for inspiration? 

My biggest inspiration comes from travel and the excitement, the unknown, of immersing yourself into another culture. How they eat, dress, do daily life and celebrate. I especially love to look at beautiful old world buildings (europe, spanish, mexican). I'm fascinated with how nature creates shapes - always paying close attention on my morning walk or exploring a new city.
Q: What colours do you gravitate towards in your home?


A: With a toddler and a busy working-mum life, I aim to keep our home fairly neutral and calm (to somewhat combat the chaos of toys and piles of laundry). We moved into our new home less than a year ago, so it's still a work in progress, but I usually favour off white, natural timber and bamboo shades and warm beige - leaving flexibility for pops of colour and cool finds from our travels.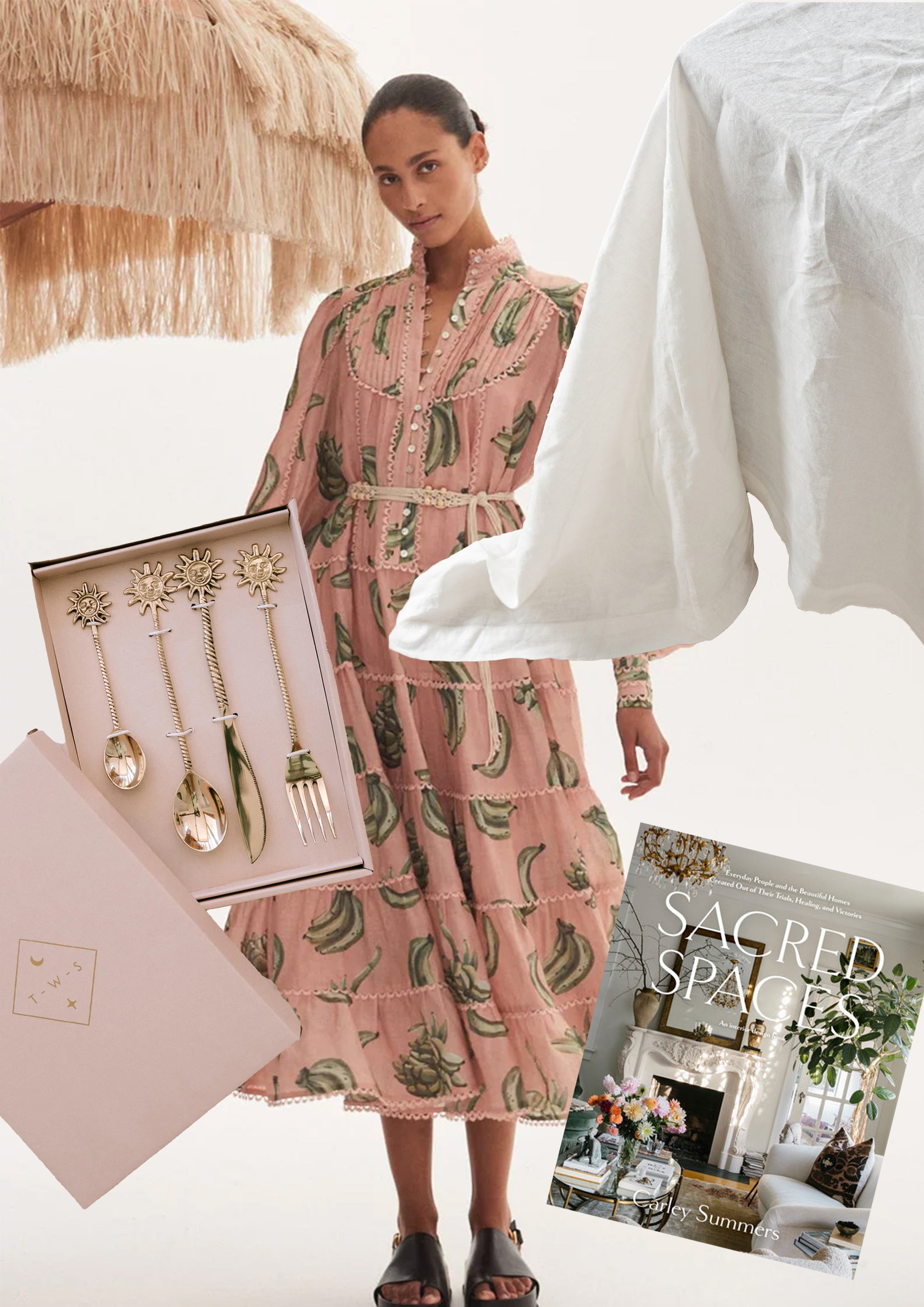 Q4: Name 3 x brands you're coveting right now and you'd like to add to your home


A: Well, obvs ILL, can I say that? I want more curtains (MY FAVE!) and the Milk Table Cloth *drool* I'm loving all the dreamy dresses from Alemais and Hall Store. Also love all things tableware. Wanting the Sunshine cutlery set from wholesome store + My favourite home styling Instagramer to follow's new book (about to launch next month) "Sacred Spaces"
Some advice: Start slow and build. There's nothing wrong with having a side job as you build your dream career.
- Tanya, Founder of Oh Flora Studio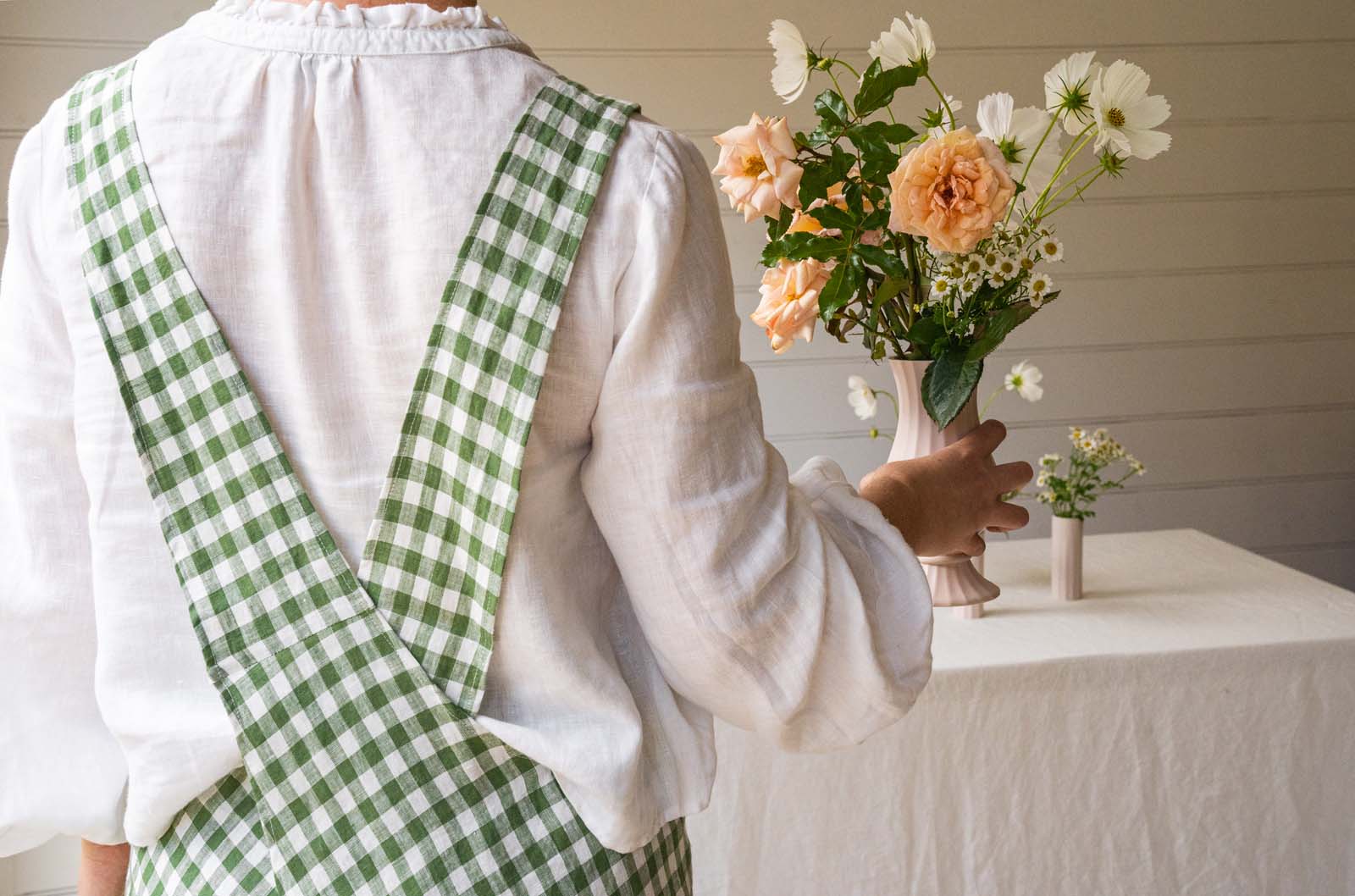 Q: What advice would you give to someone wanting to leave their full time role and create a career aligned to their passion?


A: There will likely come a time when you'll know it's time for the next step. Take it, don't be scared. Although strategy is important, don't spend all your time planning and thinking. Spend most of your time actually doing it. Don't hang out with people that don't lift you and your goals up. Take honest feedback seriously and act on it.

Q: We believe that if you sleep well, you live well. What does your sleep wind down routine look like?

A: An evening stroll with my boys, lights turned down after dinner, I try not to use my phone after dinner too. Later it's shower time, all the skincare things, breathing exercises and/or stretches and a pretty early bedtime.
Shop all featured products