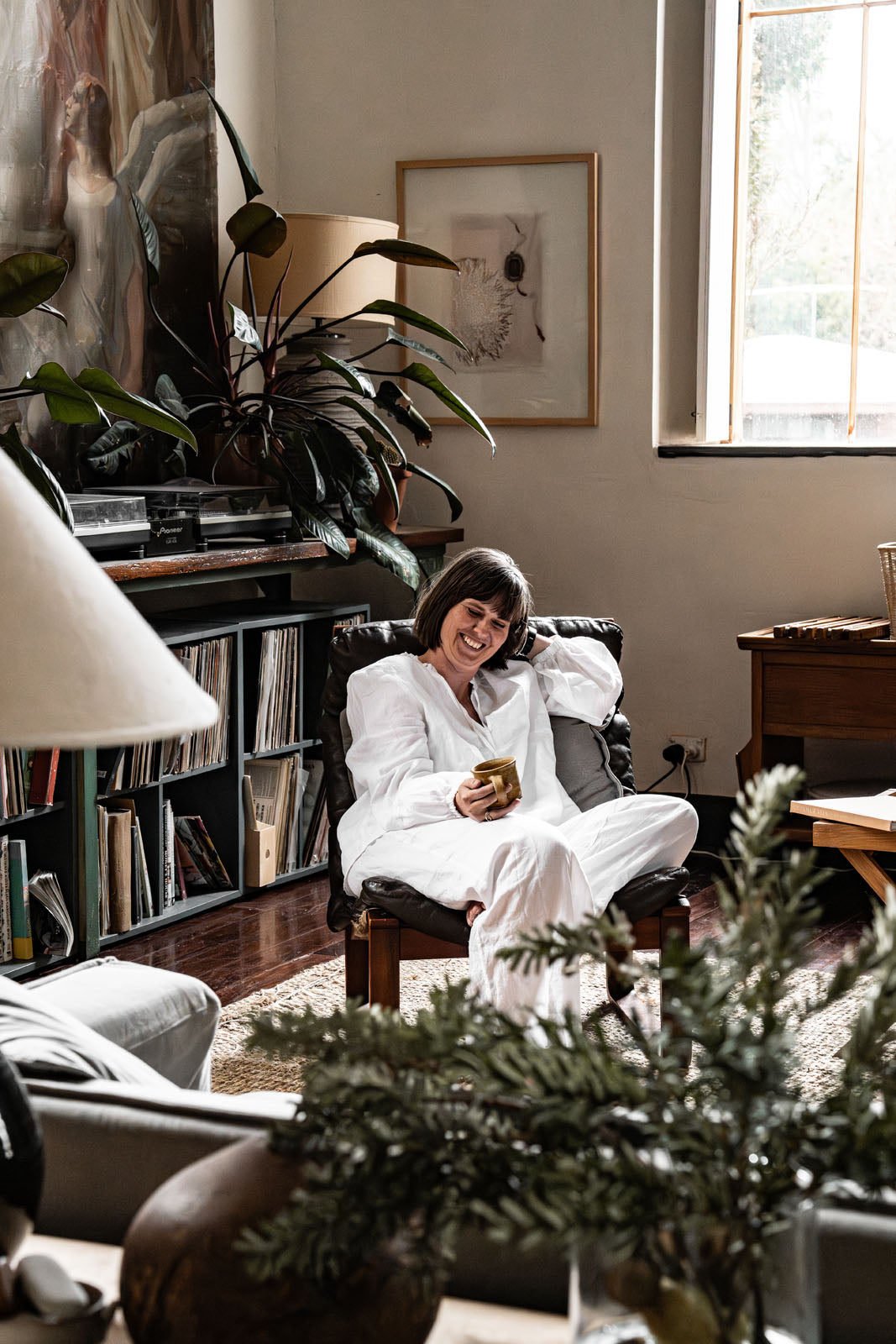 Explore this stunning renovated church with charm for days
Posted: 14 July 2023
Come with us as we explore the South Australian home of sisters Emma Read and Sarah Hall of Read and Hall, owners and creators of beautiful and unique holiday spaces @mysisterandthesea and @loveandmutiny.
If you have not yet come across the two sisters from Read and Hall, let us introduce you as we take a look around Sarah's delightful renovated church home.
It has been Emma and Sarah's desire and dream to create special homes for everyone to stay in, and they have done so to much success. They took a leap leaving their day jobs behind and have envisioned spaces where people can escape from their everyday lives, relax, celebrate special occasions, and find rejuvenation. Their aim is to make homes feel distinct and unforgettable just like this 1970s heritage listed church.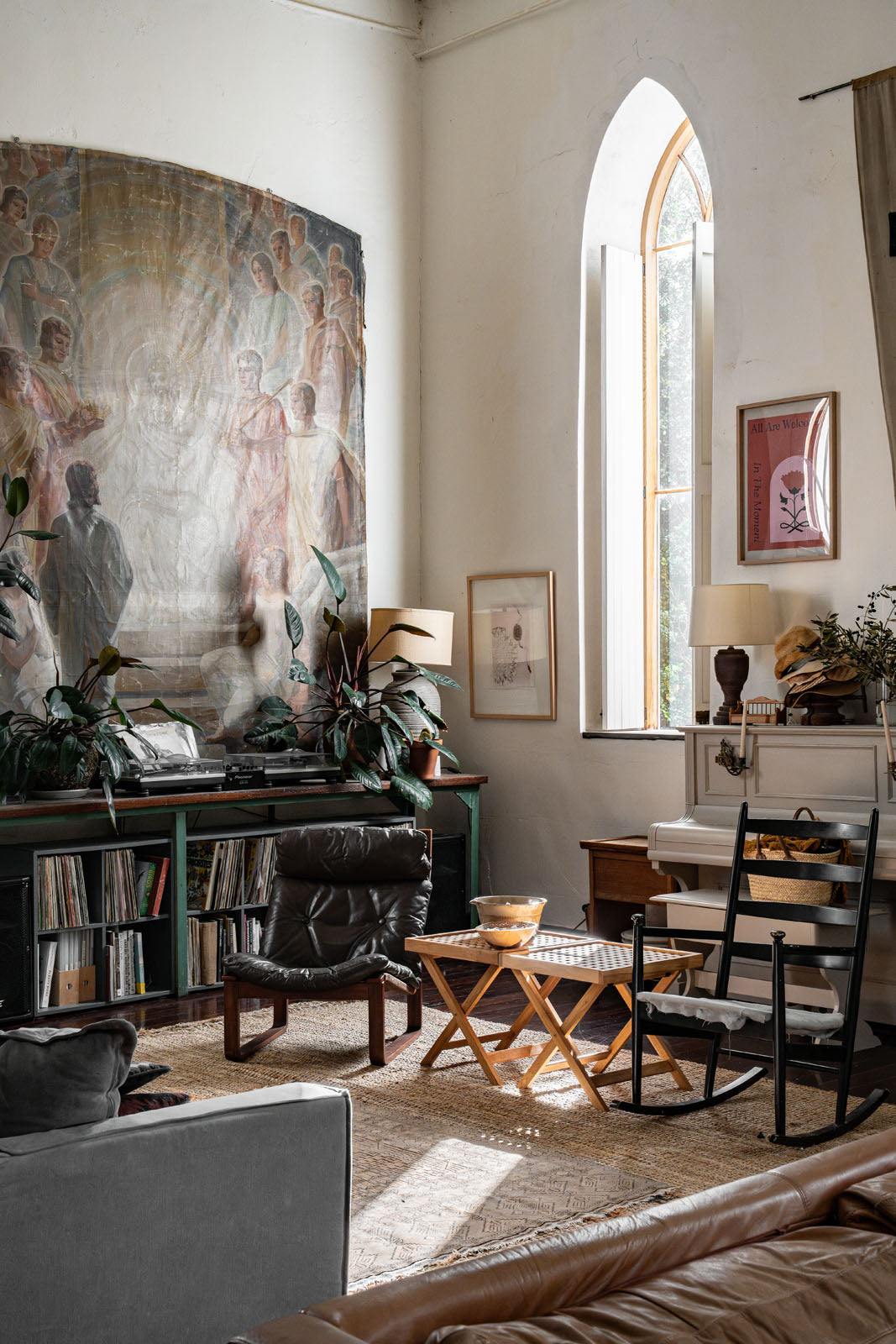 Creating a sense of wonderment their layered, eclectic and homely style is achieved with many pieces sourced from vintage stores and their travels. The huge religious painting adorning the living room walls was found rolled up in the back of a shed, bought unseen, but when unrolled revealed the 1932 painting by Carl Forup from Copenhagen.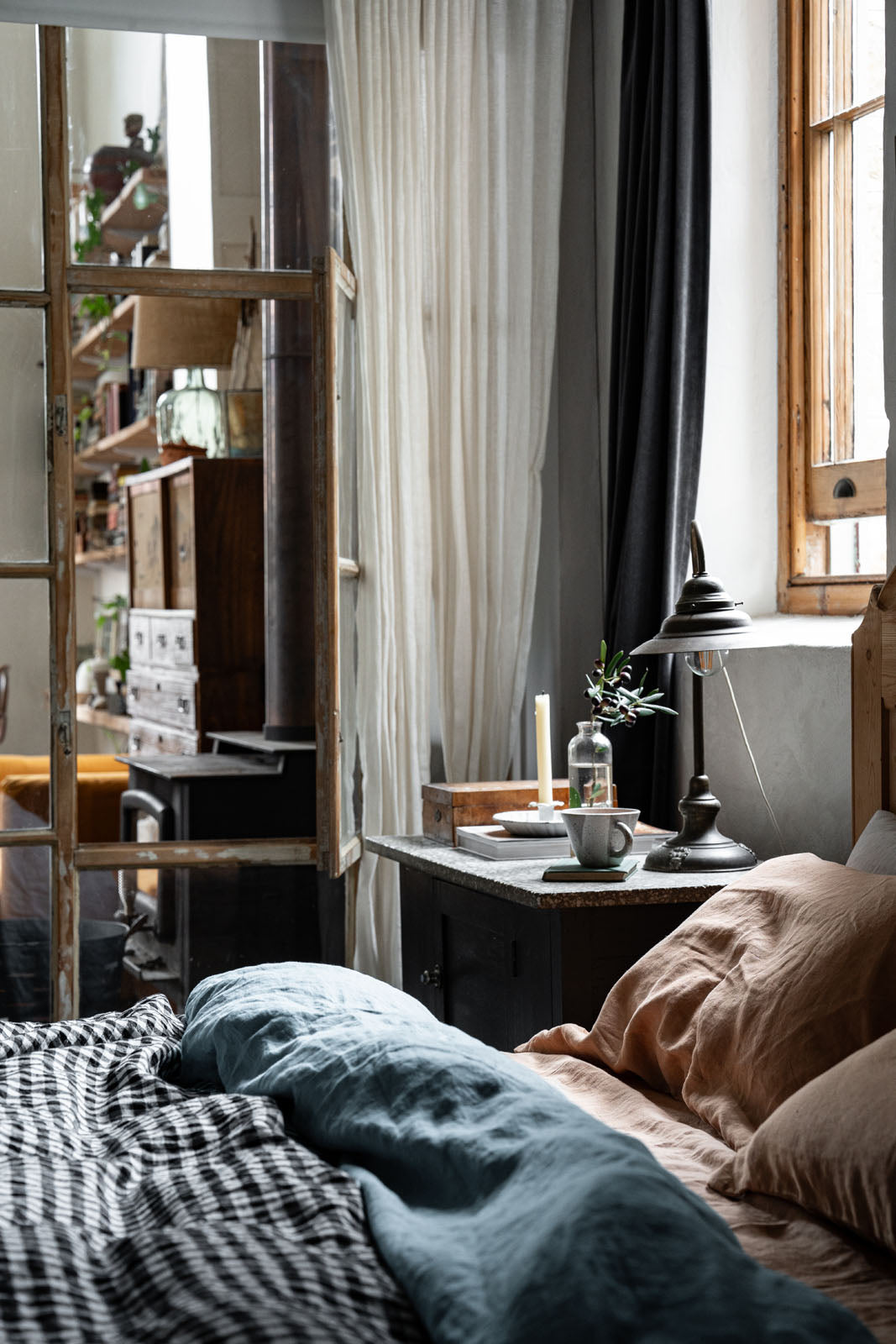 The snug church bedroom is perfect for cosying up on Winter nights with our Sandalwood Fitted Sheet and Pillowcases, Charcoal Gingham Quilt Cover and Marine Blue Flat Sheet. Oozing character on every inch of every wall, you'll find an old wash stand turned into a terrazzo side table and one glorious window letting in the Winter morning light.

Keep reading to find out more about this home and it's wonderful owners.
Q: How do you describe your interior style?


A: I would say, layered, warm, sentimental, cosy, eclectic, and I guess a bit of a gallery to support my bowerbird tendencies.

Q: What is your favourite nook in your home?


A: My bedroom is a sanctuary of sorts, tucked away under the mezzanine with a bed made by husband from two vintage Swedish children's beds so they make a king size, walls lime washed in my favourite grey colour and the old church windows and doors. I really feel the history of the building in this room in particular.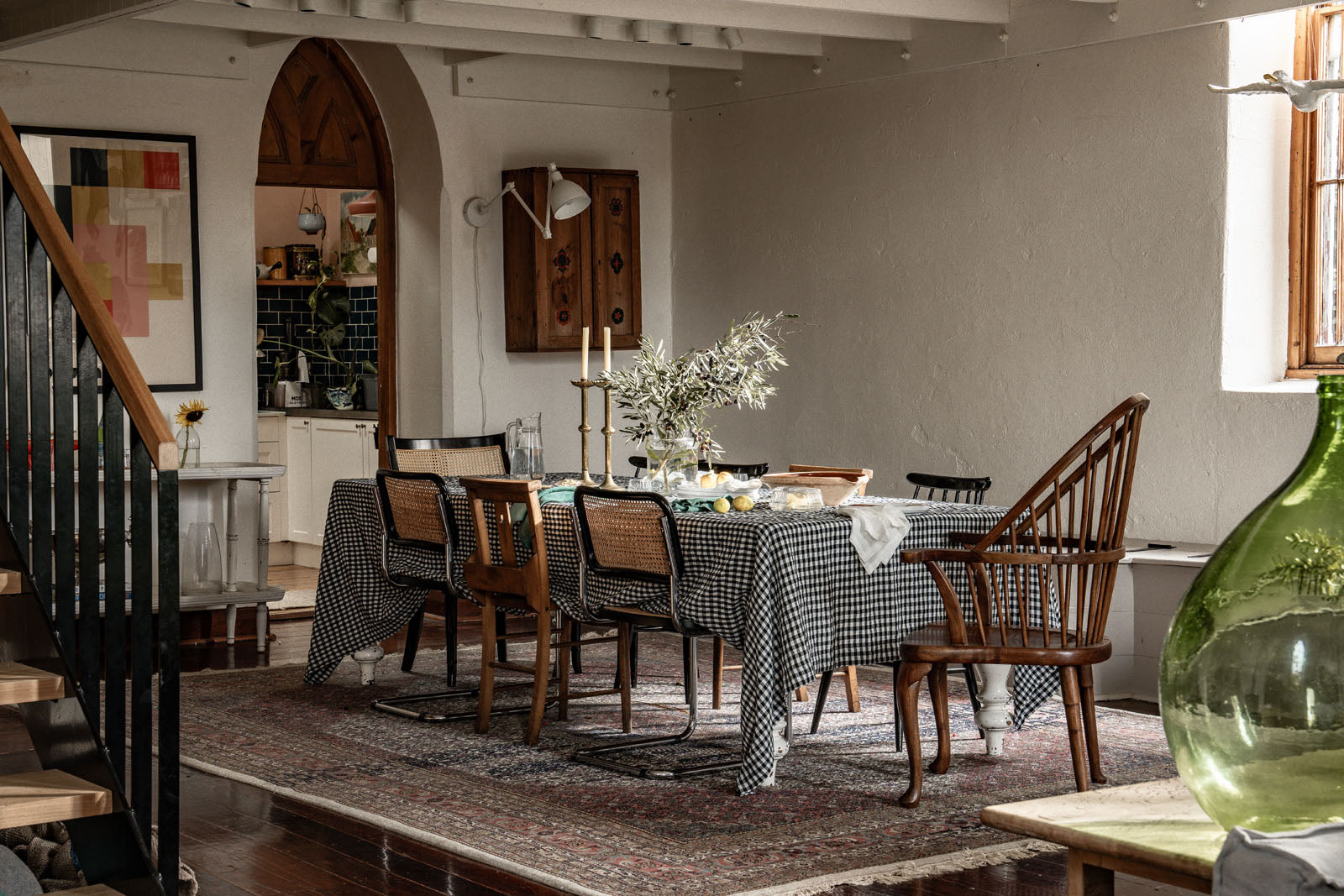 Sarah decorates her rustic timber dining table with our French Flax Linen Table Cloth in Charcoal Gingham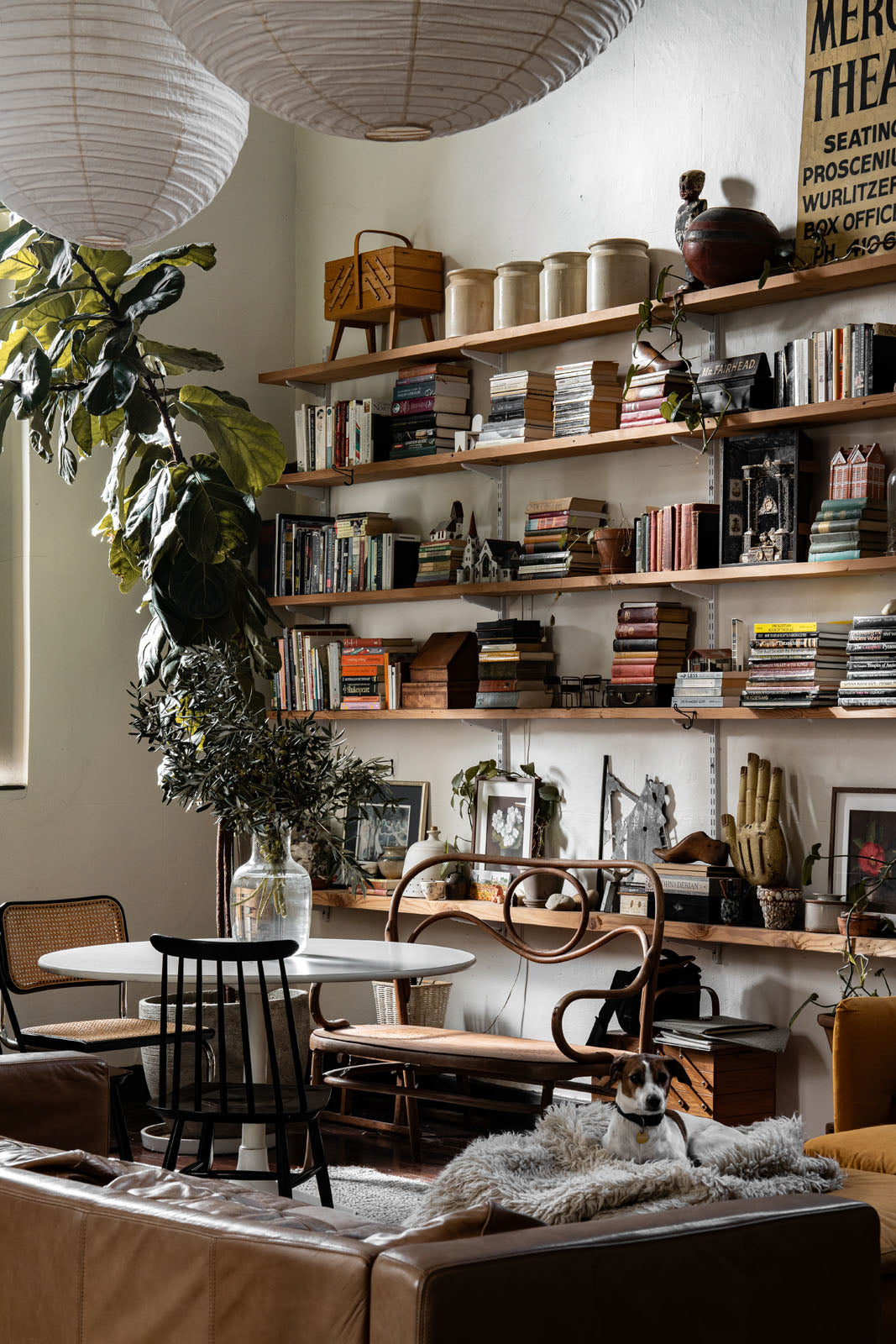 Q: What are some of your favourite furniture pieces in your home? 


A: Our enormous 3 metre kitchen table bought at auction years ago, big enough for weekday meals with the four of us down one end and unfinished craft projects down the other, and we can still fit larger get togethers and everyone at Christmas. Our large linen couch from Living By Design, and some flea market finds on the bookshelf, such as the large tin hand that was a French sign for a glove makers shop. I actually love moving furniture around and swapping pieces in and out so there aren't too many furniture pieces I'm super attached to.
Q: You live in stunning South Australia. Can you share with our readers your favourite day trip and must-go spots

Day trip — I live in Willunga, about 50km south of Adelaide in South Australia. The region where I live is the Fleurieu Peninsula, (Kaurna land) and it is a great day trip from the city. My closest beach is a 10 minute drive to the beautiful Port Willunga and I swim at many different Fleurieu Peninsula beaches because there are so many to choose from and each has their own experience. The wine region of McLaren Vale is also a 10 minute drive where there are loads of cellar doors for wine tasting, and little cafes and it's all a bit of a Mediterranean feeling, in climate too. We love living here and such a contrast from the Adelaide Hills (also stunning!) where I lived before we bought the church five years ago.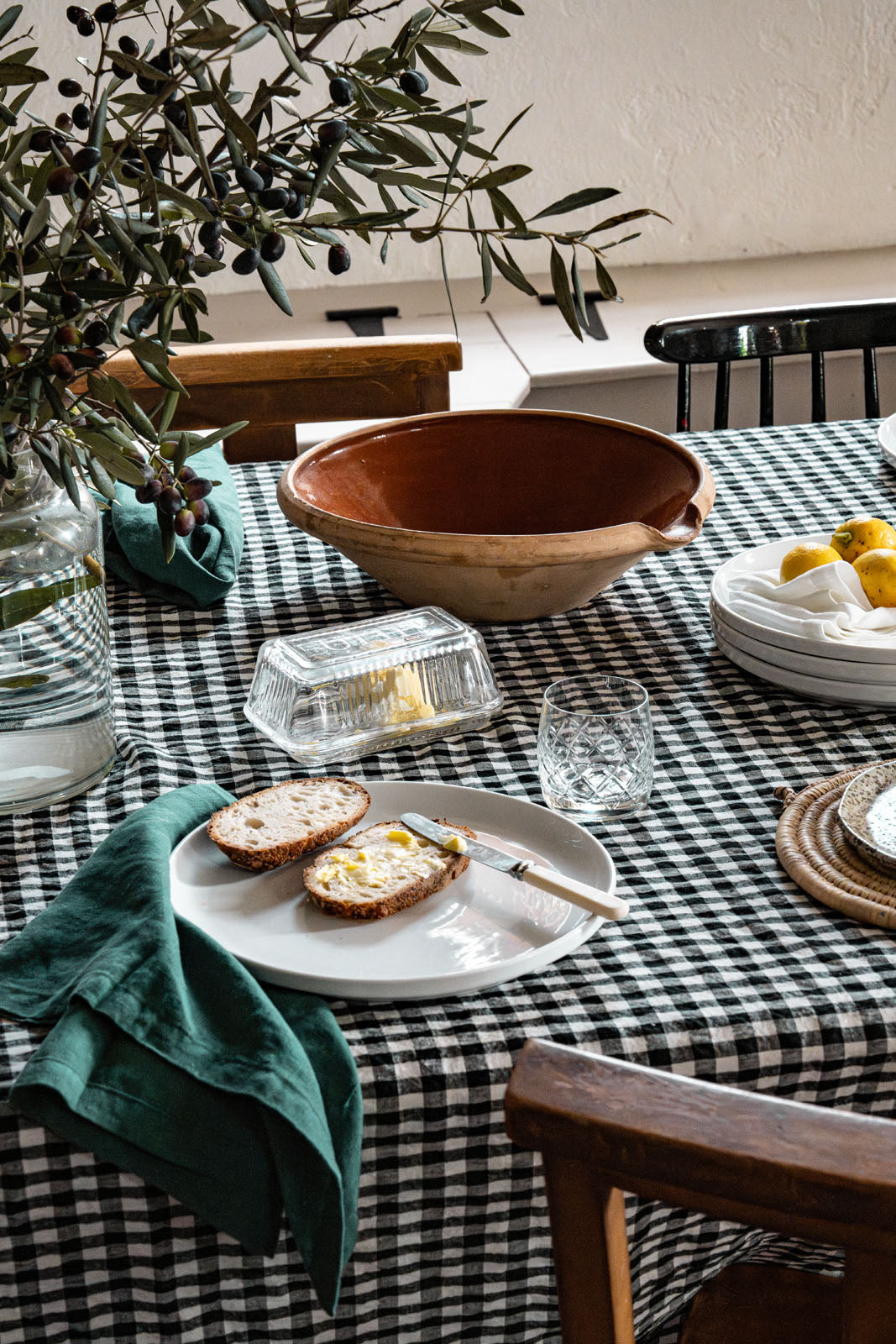 Wine bar/restaurant — The Little Rickshaw is a favourite restaurant in nearby Aldinga, or the iconic Russell's Pizza, on my street, run by friends Emma & Gerard in an old Willunga slate cottage, only open Friday and Saturday nights, with no socials, so you have to call and book. I love it! Also that people bring their eskys in with local wine, they have a set menu, one incredible salad from local ingredients and three types of dessert and that's it. Simplicity!
Q: From a design perspective, if you could go back in time what era would it be and why? 


A: The Bloomsbury period at Charleston in the 1920's with Virginia Woolf and her artist sister Vanessa Bell. Also, Carl Larsson's house in Sundborn in Sweden, I'd have liked to have grown up there in the late 1880's.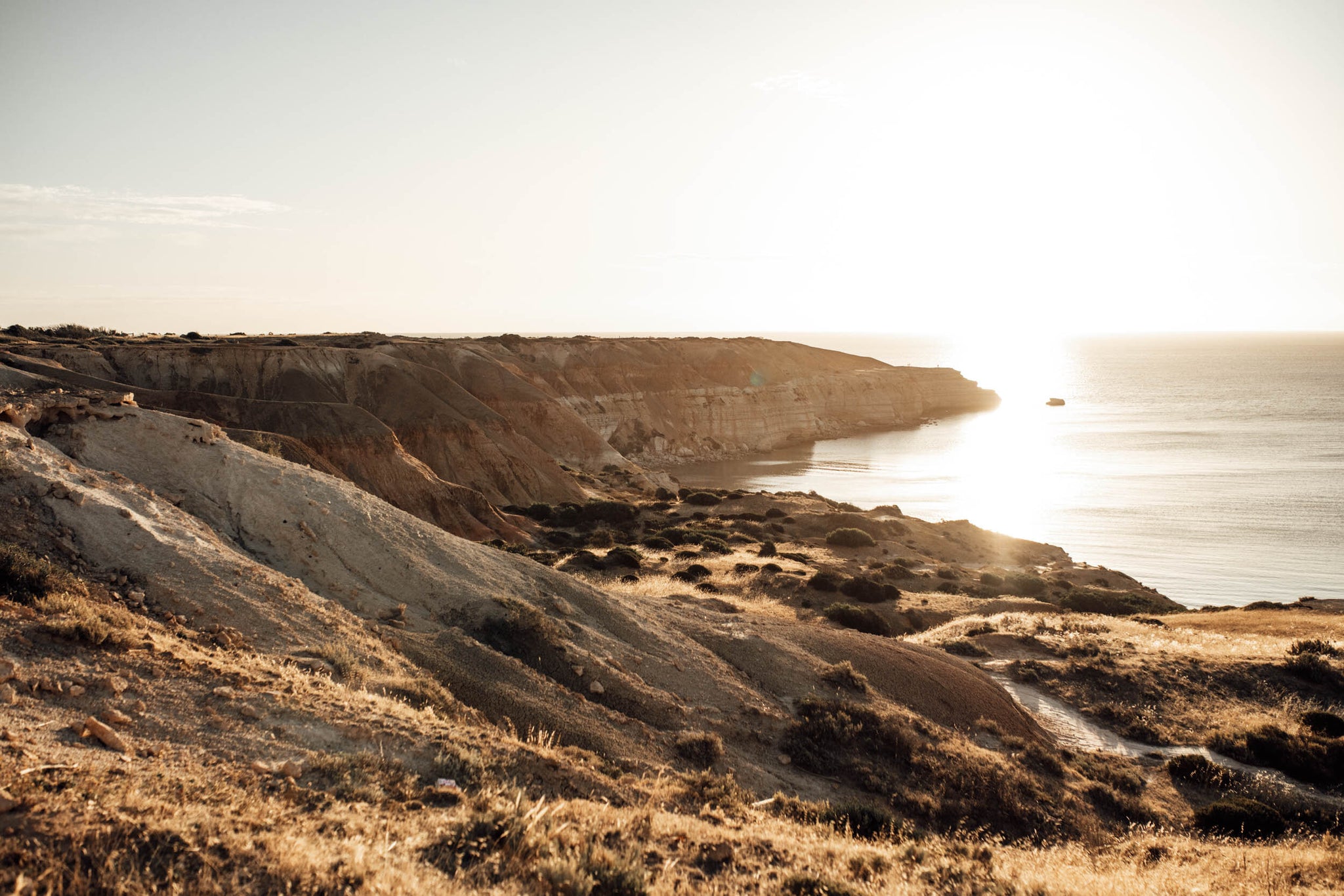 Place to see the sunset — Maslin Beach, either watch from the top of the cliffs you can walk along, or down on the beach. So stunning.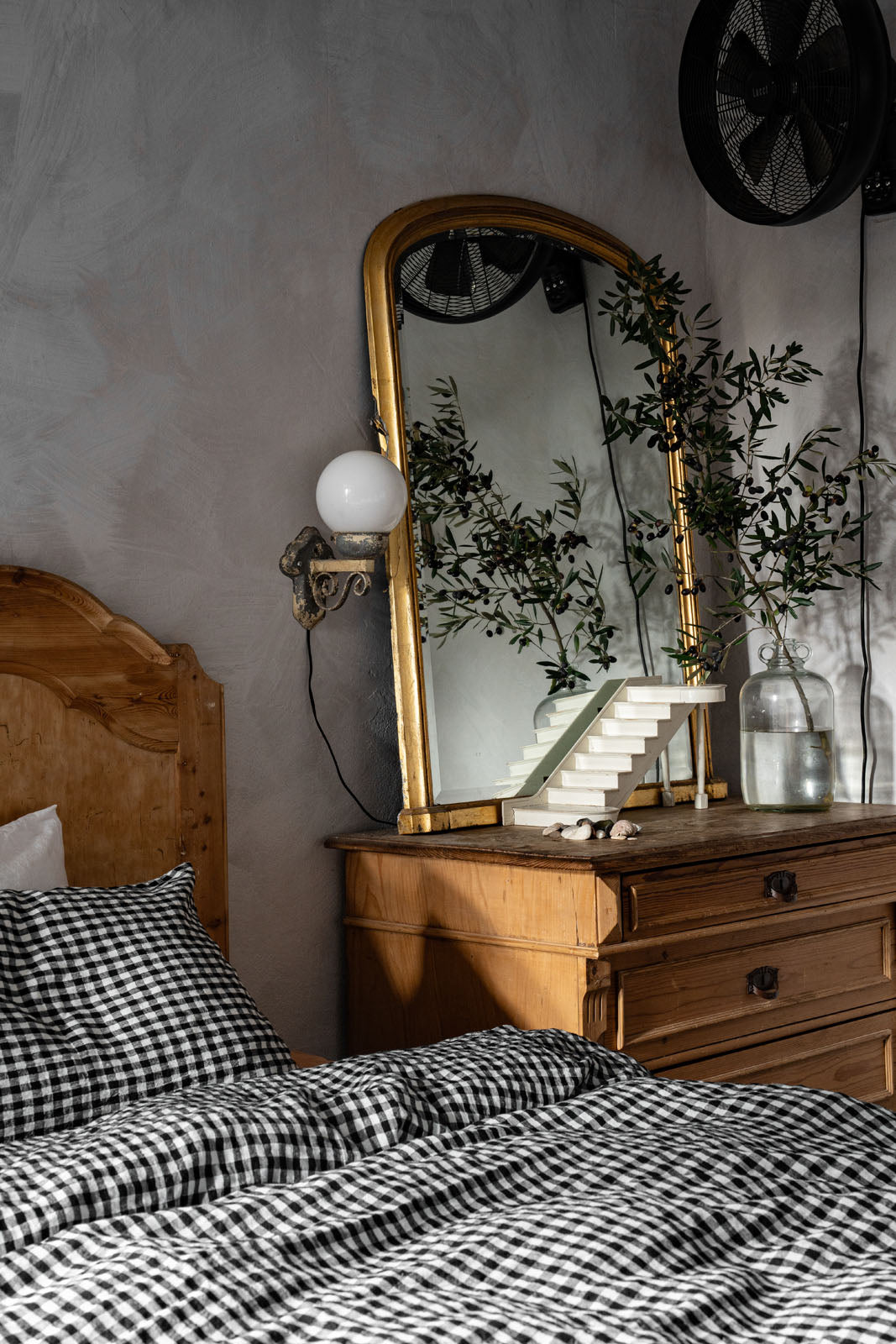 Q: We believe that if you sleep well, you live well. What does your sleep wind down routine look like?


A: First of all I like to make my sleeping space gentle and inviting, so hopping into a warm bed in Winter is essential, the bed is clear of clothes etc and there's no harsh overhead lighting, only lamp light in the evening. I love sleeping in linen pyjamas, and linen bedding, there's no going back now ha. I always have a candle by my bed as I find the light so much more atmospheric just before I sleep, and I read and sometimes write in a journal before bed. I actually get excited to put my phone in the kitchen drawer so it's away from me at night, and so my bedroom feels like a calm sanctuary.