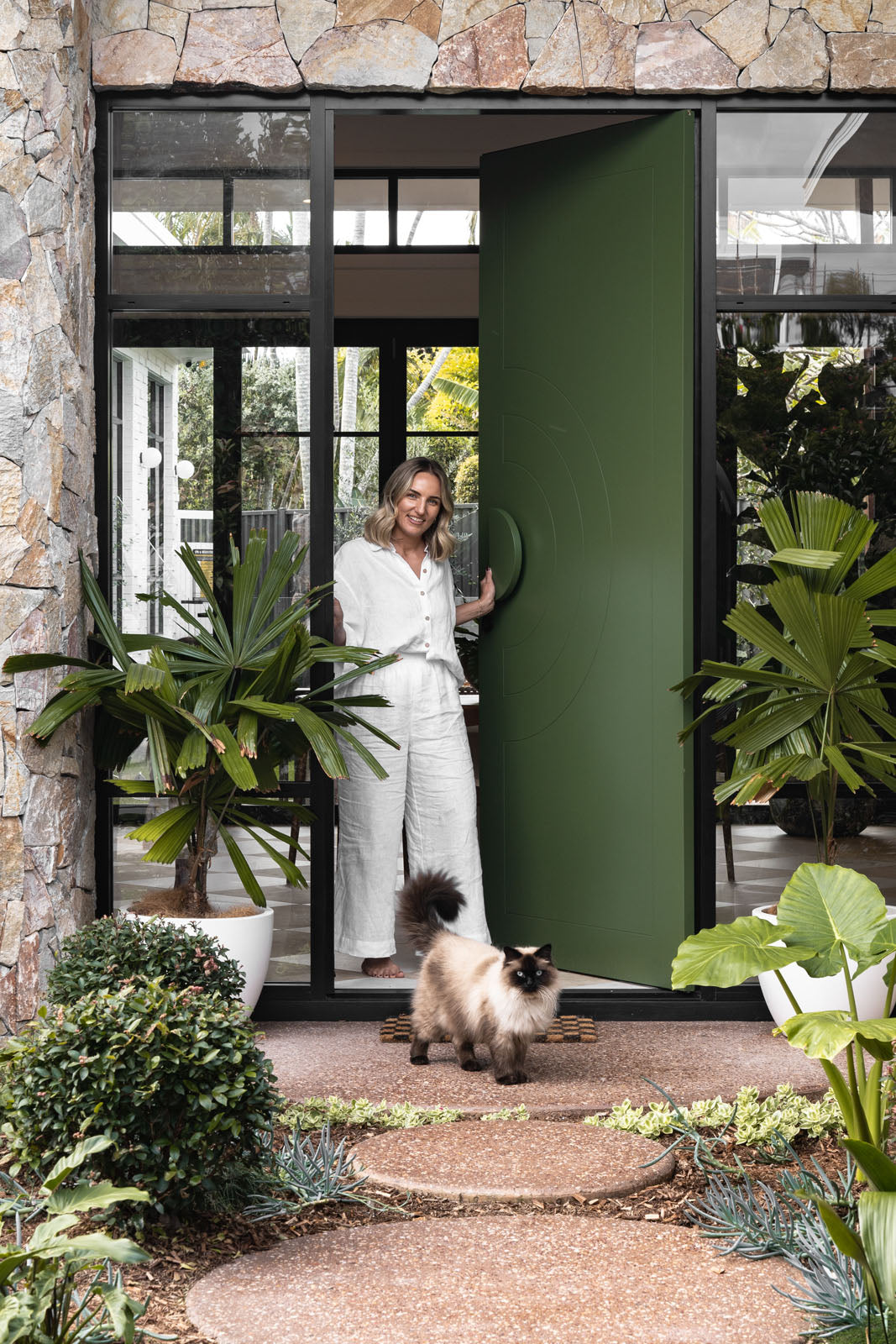 Discovering Mid-Century inspiration at Allambi House
Posted: 26 September 2023
Come with us on a tour of one of Australia's most viewed homes, the stunning Allambi House that brings all the best Mid-Century has to offer in one considered, thoughtful home.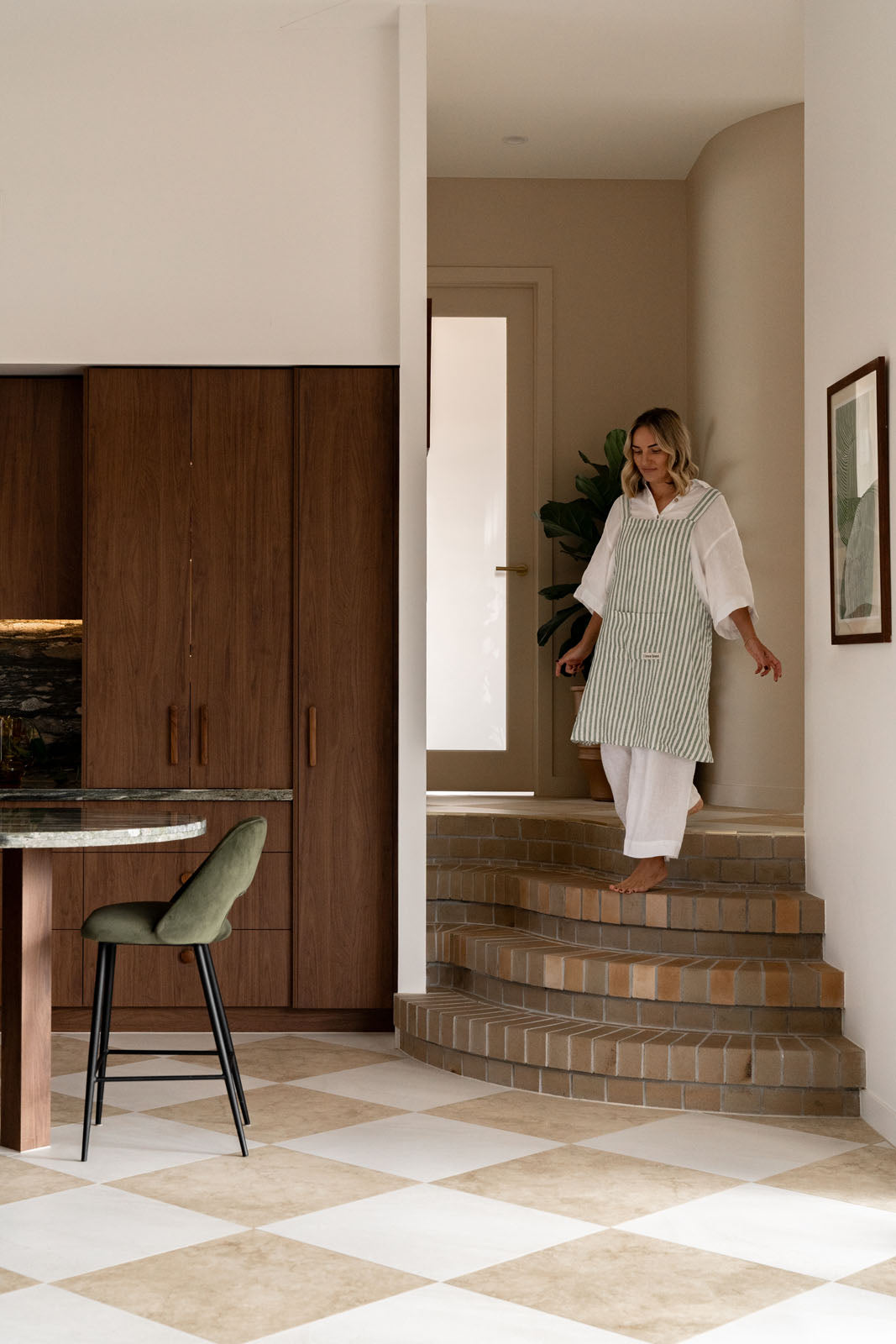 Designers and builders Perri and Eddie Beith are the talented duo behind the build which pushes design boundaries with its Mid-Century modern vibe.
When it was listed online, this architectural gem went viral for all the right reasons. It was rare to see a modern build capture the crucial elements of Mid-Century design in such an honest and authentic way. We were thrilled to be given the opportunity to explore the space and style our linens which matched perfectly with the colour tones featured in the home.
Among the couple's most cherished design elements is the sunken lounge, replete with comfortable banquet-style seating, cosy shag pile carpeting, and a striking feature wall adorned with textured stacked stones.
Eddie is an accomplished builder with his own thriving construction enterprise, and Perri is an expert design consultant: together when they pooled their talents it ensured that their 18th home renovation transcended the ordinary.


The moment you approach the beautiful front door (all design aspects have been considered) and step inside you're wowed by the on point aesthetic finishes and nostalgic allure. You can almost imagine it's the 1960's and you are there, martini in hand celebrating with friends. We love this style of design as it heroes an era when architecture was revered as an art form.


Follow along to discover how this talented duo designed their space and how to create the Mid-Century aesthetic for yourself.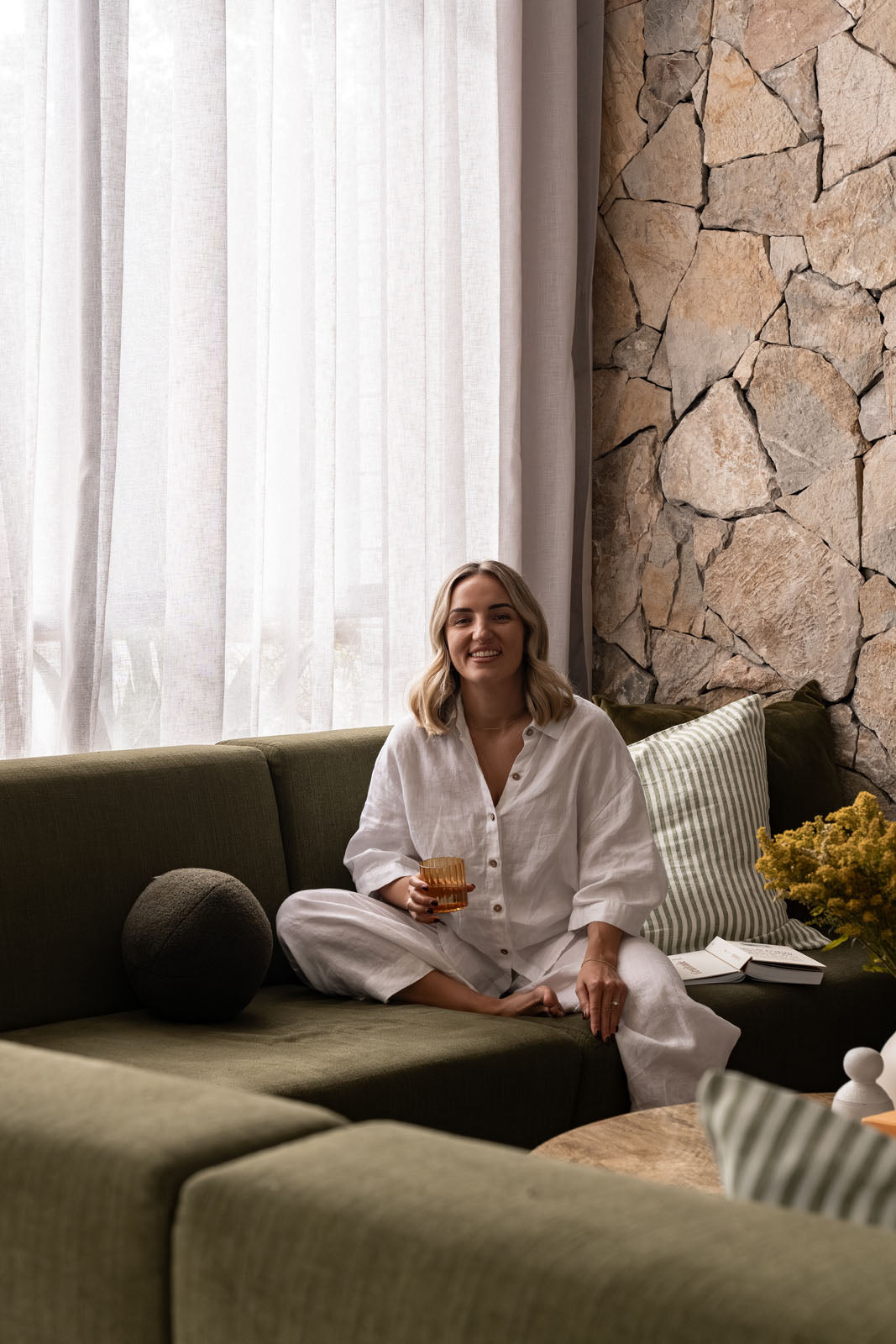 Q: Allambi mastered the Mid-Century aesthetic. For anyone looking to transform their space with this ambience in mind, where is the best place to start and set the foundation for a design transformation?  


A: I found the first step to embarking on designing a Mid-Century style project is to familiarise yourself with style. Research what were common design elements that were featured in that period, and how they can transfer to a modern home. Choose the key colour palette that will be used throughout the space, to achieve that Mid-Century look, I recommend warm earthy tones with lots of vibrant features and lastly I highly recommend engaging with a professional depending on the size of your project, that may be an architect, designer, consultant or Draftsman. 

Perri wears our Ruby Lounge Set in White and styles her velvet sunken lounge with an Ivy Stripe Euro Pillowcase
Q: Reflecting on your remarkable home build, what are your top 3 'must-haves' that homeowners should consider to achieve a livable home that is modern but is aesthetically a Mid-Century style? 


A: Can we call it Mid-Century if it doesn't have the sunken lounge or a conversation pit as they called it? No but in all seriousness, I think space and light are huge factors in a Mid-Century design. Looking back there were often a lot of large sweeping windows, and open plan living. A flow from your indoor and outdoor space. Consider separating spaces with various living levels if possible. 
Q: Based on your experience in transforming Allambi, can you share some interior design tips that you would do again if you were to build in a Mid-Century style? 


A: My biggest tip with styling that I learnt through styling my own house is don't be afraid to use colour, everytime I tossed up between using colour or not, I was very happy when I did. Integrate patterns like bold stripes and lastly look for a mix of second-hand and new furniture. Some of my favourite knick knacks were from the op-shop. 

Perri wears our French Flax Linen Robe in Jade whilst in her master ensuite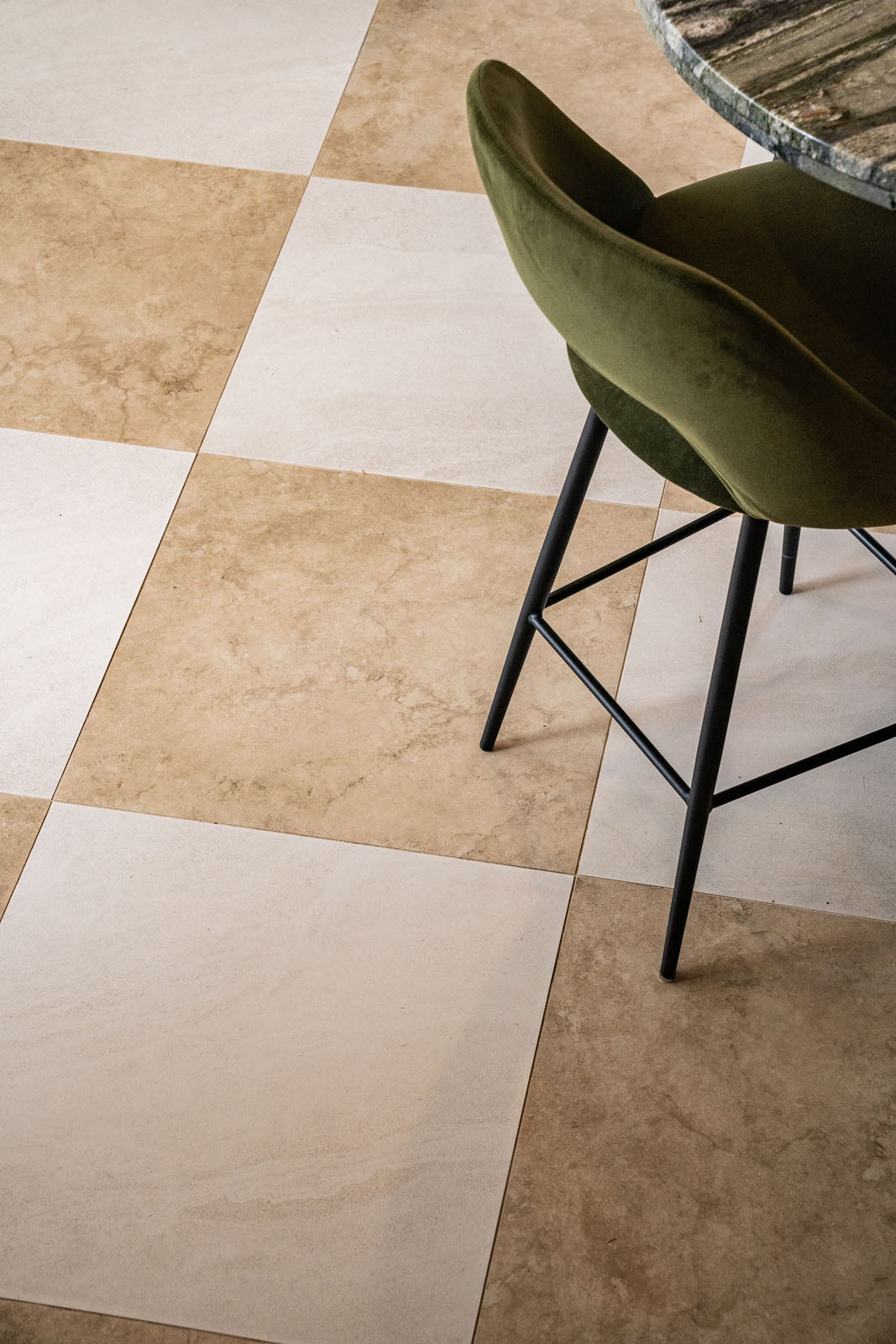 Q: For those aspiring to achieve that nostalgic Mid-Century style without major renovations, what are your décor hacks that can instantly elevate a room's elegance and bring in that coveted feel?


A: Replacing or renovating your current furniture can really change a place. Consider painting, staining or reupholstering. For instance, we sanded back and stained our outdoor dining table and turned it from white to walnut. Invest in retro artwork and rugs, then add lighting, candle holders, vases, books etc to finish the space.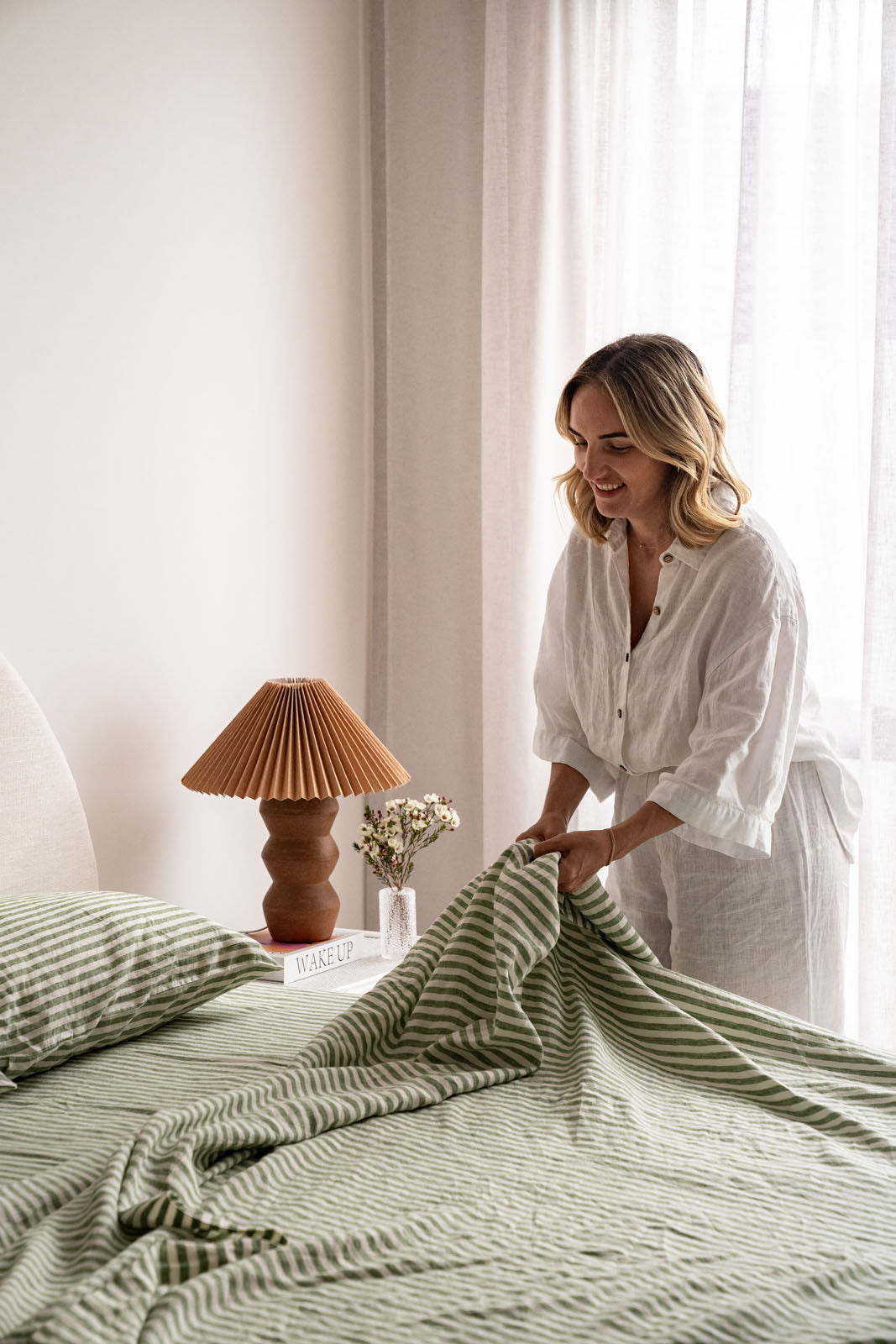 Q: Colours play a significant role in design. Could you suggest specific colours that homeowners can incorporate into their decor to effortlessly create a cosy atmosphere that feels truly Mid-Century? 


A: I recommend warm earthy tones, olive green, mustard, rust, brown and beige.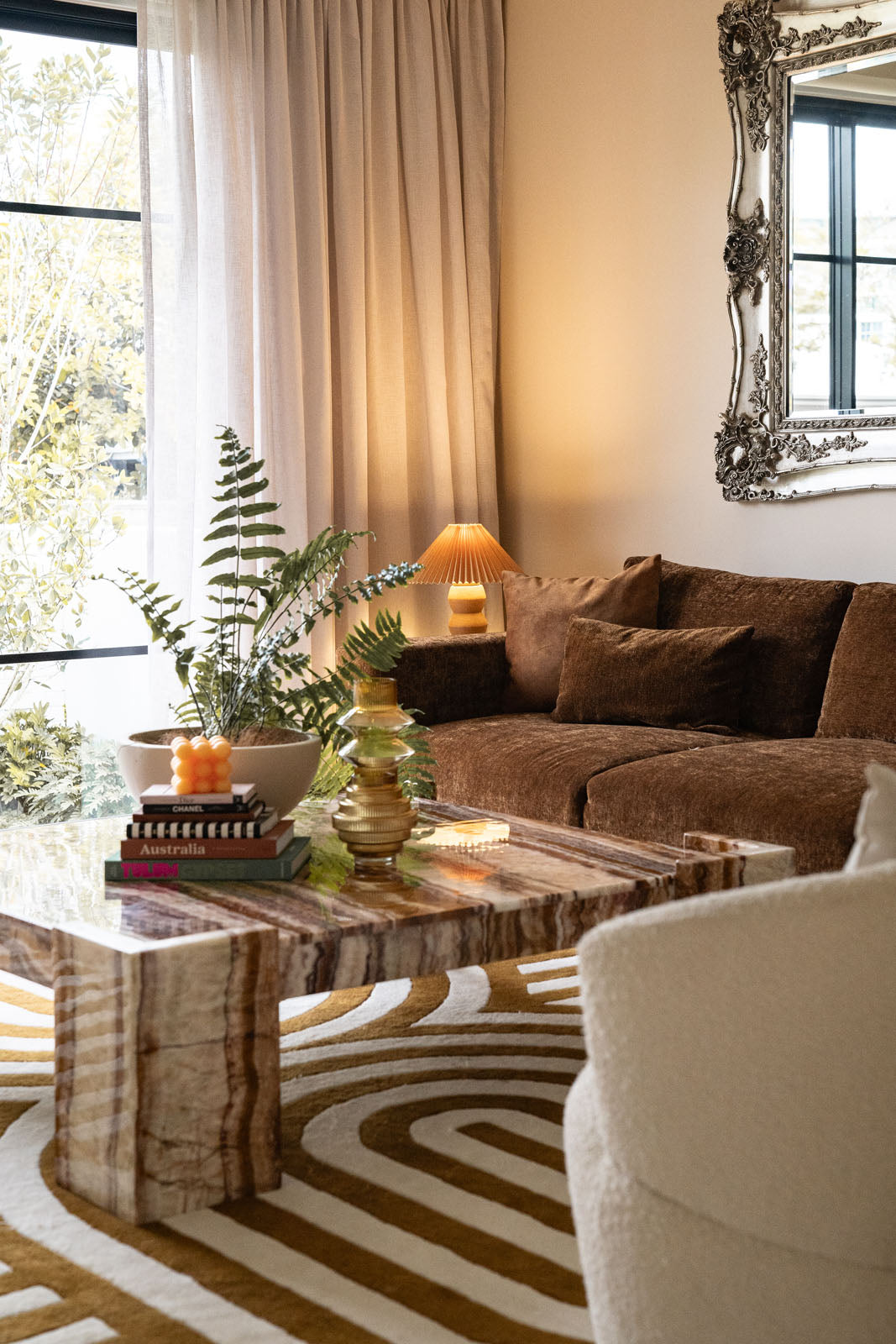 Q: What is your favourite room in the home and why? 


A: It's hard to choose just one room of Allambi House but if I had to pick, the second living room is one room I'm obsessed with. It boasts a huge mustard geometric patterned rug, our stunning pink marble coffee table, combined with the tobacco velvet sofa and it's such a luxurious room. It gives me Mid-Century Hollywood vibes.
Shop everything featured in this Home Tour