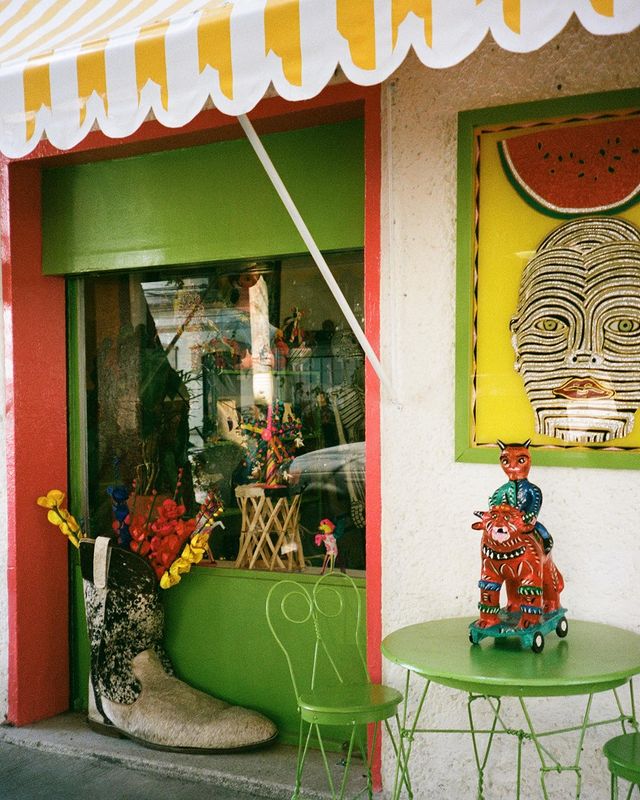 Discover the charm of Mexico City in just 48 hours (a local's guide)
Posted: 12 September 2023
Today we want to take you to the vibrant, mesmerising and thoroughly destination worthy location of Mexico City. Our Founder Lauren chats to local creative Nicole Pierpont for the best inside knowledge to eat, drink and shop.
The magic of Mexico City
A trip in 2022 for our Founder and Designer Lauren was a creative and life changing experience. Having never visited the city before, the array of architecture, galleries, restaurants and street food vendors was an overload in stimulation for her creative side. Mexico City should be a firm contender for your next holiday and the best way to experience it is with tips and advice from local experts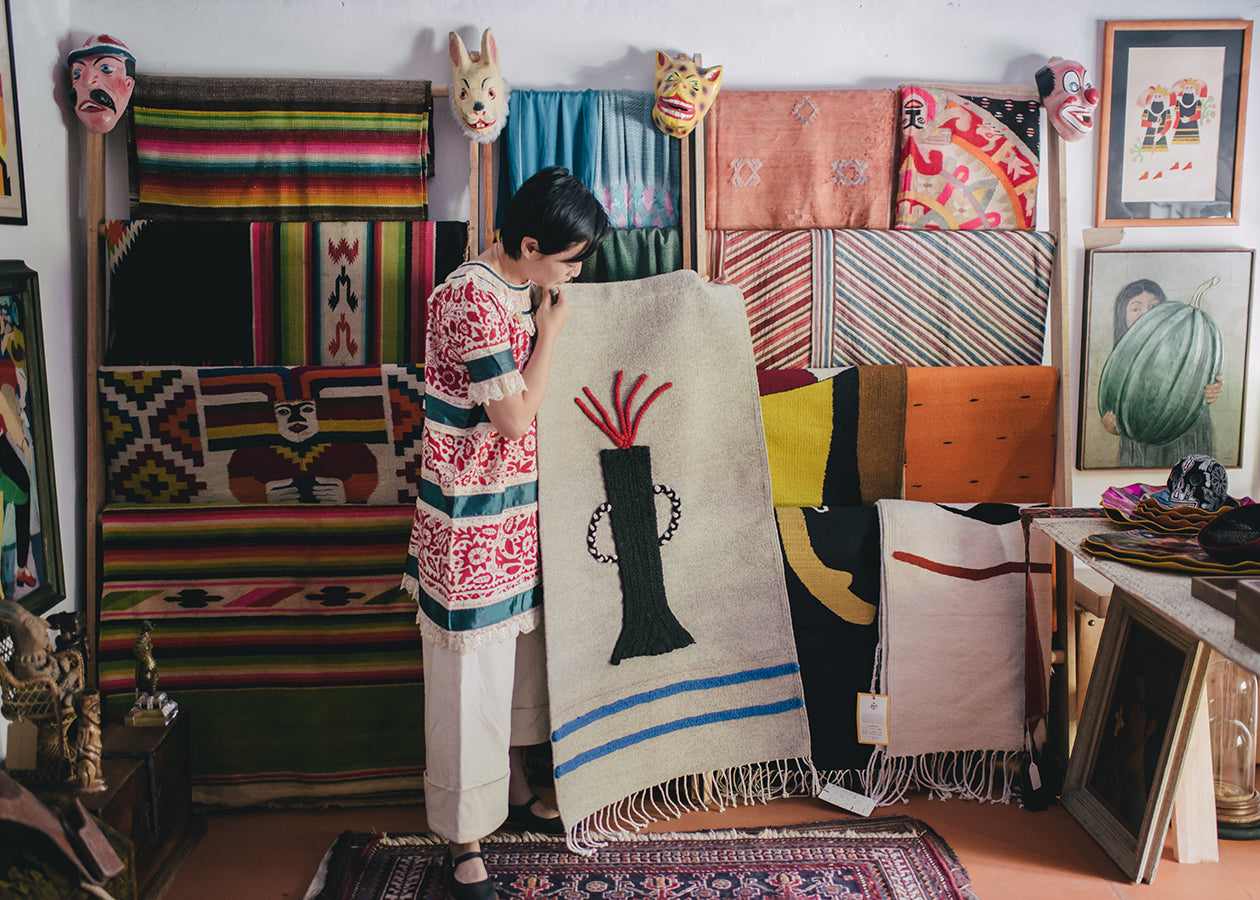 Meet your guide, Nicole Pierpont 
Lauren reached out to her friend and local creative Nicole, who owns Casa Mimi, where the antiquated transforms into the extraordinary. Casa Mimi is a haven of captivating rarities, a universe that vibrantly showcases the creations of both local talents and global visionaries. The likes of Cisco Jimenez, Francisco Muñoz, Ana Noble, Rachel Levitt, Sofía Bassi, and Arnold Belkin find their masterpieces harmoniously dwelling within its walls.


An expert and lover of contemporary art, Nicole open the doors of her abode to breathe life into the enchanting Casa Mimi. A heartfelt homage to her grandmother, Mimi, the store's name is a testament to the cherished connection that fuels Nicole's artistic journey, rooted in her heritage.
With over two decades of immersion in the art and antiques milieu, Nicole brings strong expertise in curating the collection. She ardently scouts for each treasure, curating their presence. As the guardian of this ever-evolving assembly, Nicole takes pride in preserving the integrity of each piece, breathing life into its history.


Says Nicole on living in Mexico City, "I am lucky to have so many delicious restaurants all within walking distance of my home and work. I gravitate towards classic Mexican restaurants and cantinas that have lots of history and charm,  as well as the restaurants opened by the Asian community  here. I lived in Vietnam for a couple years and I can't get enough of Asian food and I'm thrilled to have so many lovely options.
"Mexico has such a magical relationship with colour. I am constantly inspired by all the colours in the city. My shop is a celebration of Mexico's colour, humour and everyday surrealism. At home and in my wardrobe I enjoy adding pops of colour with eclectic paintings, textiles and vintage finds"
- Nicole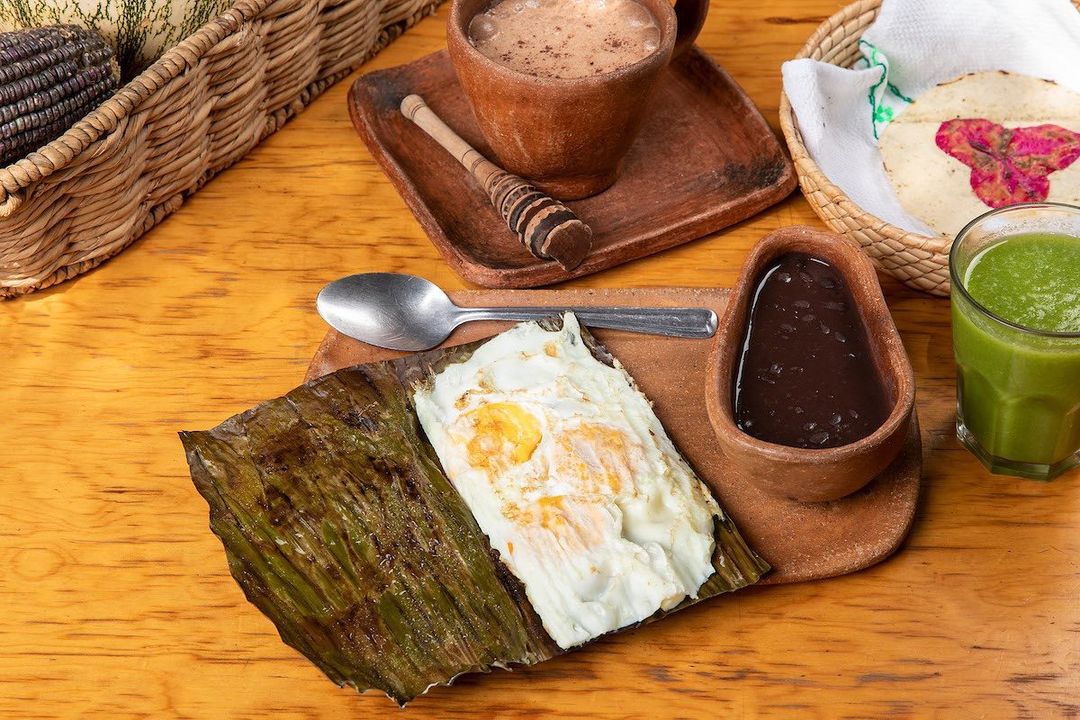 A vibrant 48 hours
DAY 1


For a leisurely breakfast I enjoy going to Dominques for the best French pastries and its pleasant sidewalk seating with the most beautiful natural light, or to Maiz de Cacao for a  traditional Mexican breakfast. Their tamales and breakfasts are delicious and they even grow and process their own corn.


Afterwards I'll hit up the flea market in the Jardín Doctor Ignacio Chavez - a charming, little flea market in a  sweet little park offering an  eclectic collection of fun vintage and antiques. Right next door to the market is Fideo Gordo, the perfect place to get  a big bowl of hand cut noodle soup or I'll go to Omosubi, which makes the most delicious onigiris, iced tea and miso. They're my favourite neighbours at my shop and I live off their onigiris while I'm working.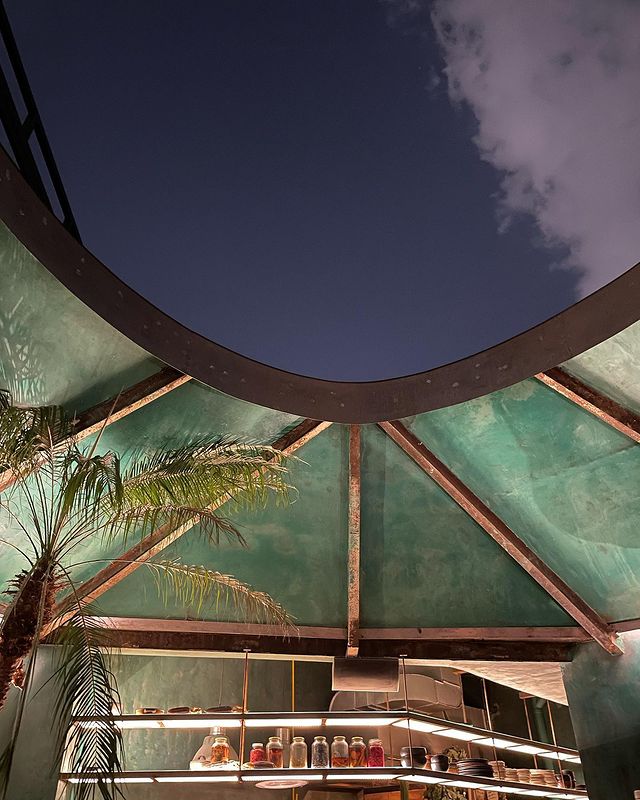 I usually spend Saturday afternoons at my antique shop/art gallery Casa Mimi. I enjoy visiting with clients and rearranging and reorganising everything. It's so fun meeting people from all over the world and connecting over our shared  love for Mexican art, antiques and the handmade. 

I also love Somsaa, a new tea house with a beautiful selection of teas, Southeast Asian small plates, perfectly sweetened desserts and tasty housemade moon cakes. It's located in a beautiful old mansion with chic Art Deco decor. 


For a late night bite I love to go to La Chicha for vegan tacos and cheese stuffed squash blossoms or I go to Caldos de Gallina Luis for a hearty, traditional chicken soup with the tastiest giant tortillas.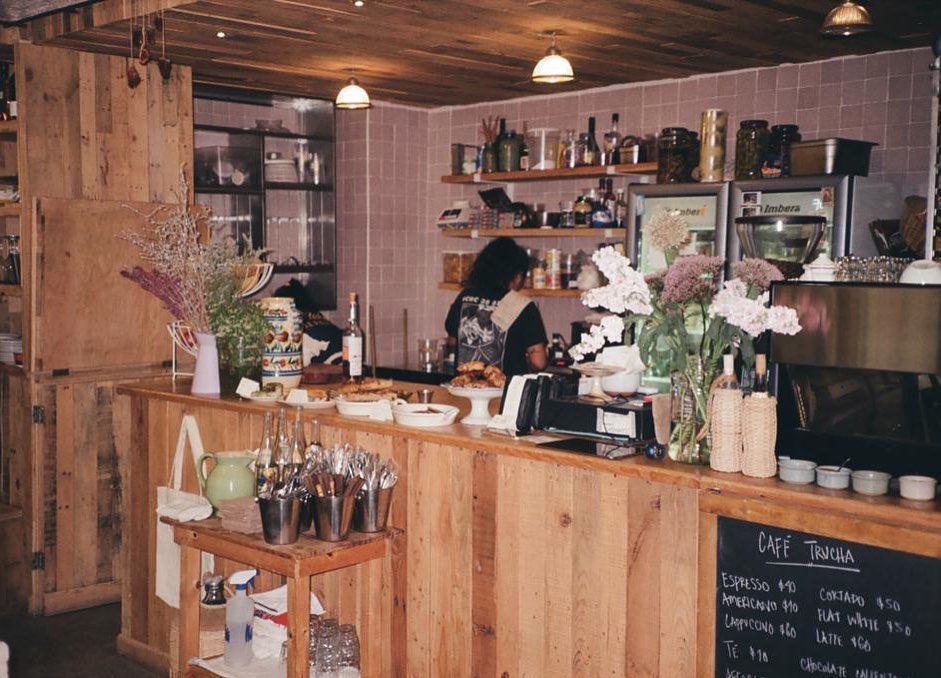 DAY 2


I always start my Sunday by going to the farmers market, Mercado 100, for the freshest organic produce, flowers, eggs, cheese, baked goods all from the state of Mexico. 


For brunch I love to go to Café Trucha. A sweet little spot in Roma with incredible pastries. Next door is their other restaurant, Marmota, which is also a favourite. Their grilled cheese and bacon sandwich with tomato soup is to die for. They are also next to my favourite square, Plaza Rio Janeiro, which is a great place for people watching.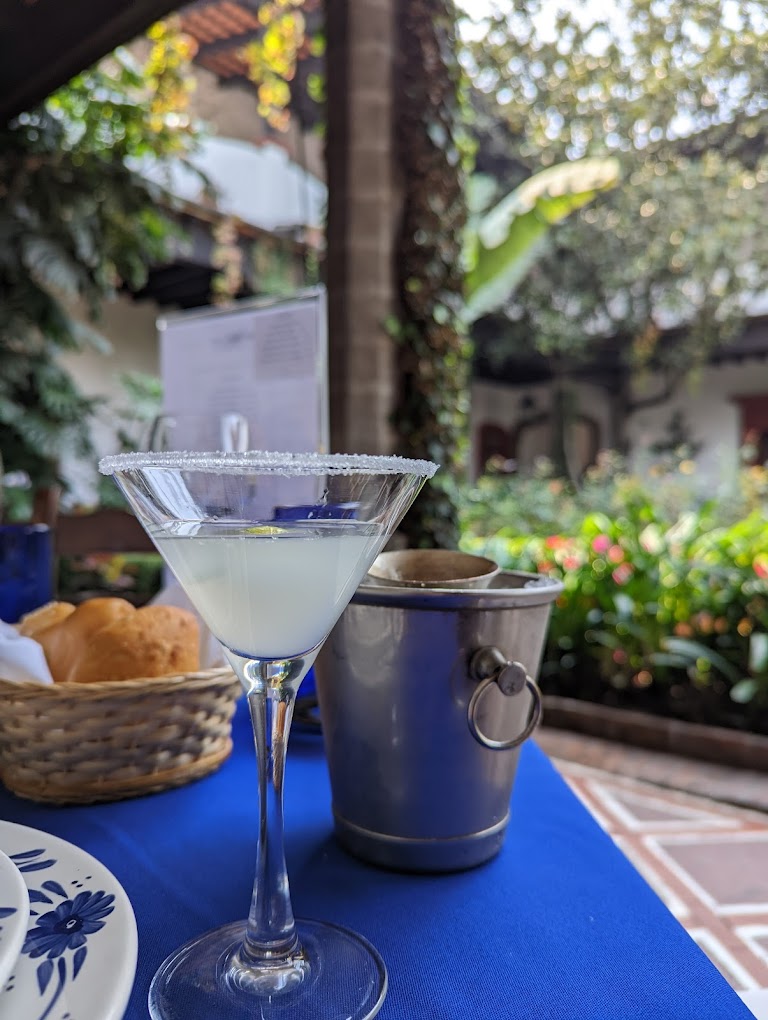 If I'm feeling more ambitious I love to venture out and go to the historic San Angel Inn. They serve elegant, Mexican classics in a family friendly setting. The property is stunning and has lots of courtyards and lush gardens. I love their huitlacoche crepes, table side Caesar salad and margaritas served in individual silver pitchers on ice. They also have a heavenly dessert cart where you can order classic desserts like 'floating islands'. This spot was a favourite for my grandparents in the 60s and I love to think about what it was like back then. 
On Sundays I like to visit one of the city's many mind blowing museums. The Anahuacalli and the Tamayo are two of my favourites. If you go to San Angel Inn for brunch, make sure to go to the Diego Rivera studio across the street and the Carillo Gill museum. 


On Sunday afternoon if  I'm wanting a bit of a party vibe, I'll go to Choza. Tyler Henry serves amazing Thai street food with a Mexican twist cooked in giant woks on a great rooftop. I love their whole fried fish served with a mountain of fresh herbs and coconut rice. The owner and his friends have great taste in music and there is always a fun vibe.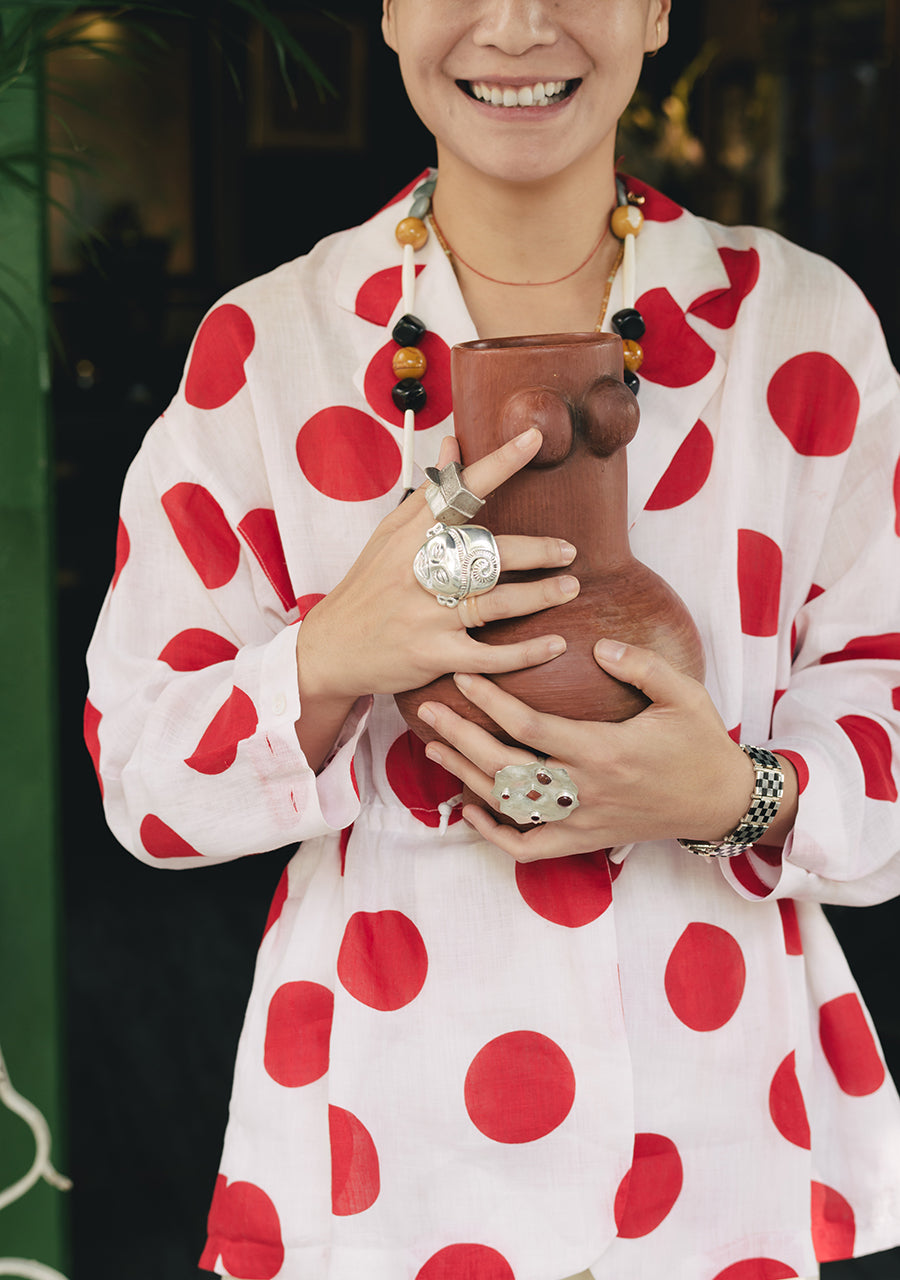 Q: When did you move to CDMX, from where did you relocate and what prompted the move?


A: I've spent the last ten years bouncing back and forth between  California (Ojai, Santa Barbara),  San Jose del Cabo and Mexico City. My father is from Mexico City and I always wanted to spend more time here. 
Q: What has your professional journey been to date? 


A: For over  20 years I've specialised  in selling Mexican art and antiques. I have opened and operated a cosy,  beachside coffee shop in California, a lively seafood restaurant in Baja and  co-founded a popular Mexican music and culture festival in California.  I've also had several eclectic  retail spaces in California, Baja and Mexico City where I sold rare antiques, art, textiles, vintage clothing, jewellery and folk art.
Q: What is it you love so much about CDMX?


A: The first time I came here as an adult, I knew I wanted to spend more time here and dig deeper into the world of collecting and curating art and antiques. I am inspired daily by my surroundings, from the markets to the infinite museums and galleries. This is a perfect city for people who love art, mind blowing food and music. 


Q: We believe if you Sleep Well, you Live well. What does your wind down routine look like?


A: My sleep routine consists of getting super cosy with soft lighting, a hot shower, a cup of tea, a good book or film and in the winter a hot water bottle to keep my bed nice and toasty. Homes in Mexico City do not have central heat and it can get rather cold. A good night's sleep is very important to me and I always try to get at least 8 hours.