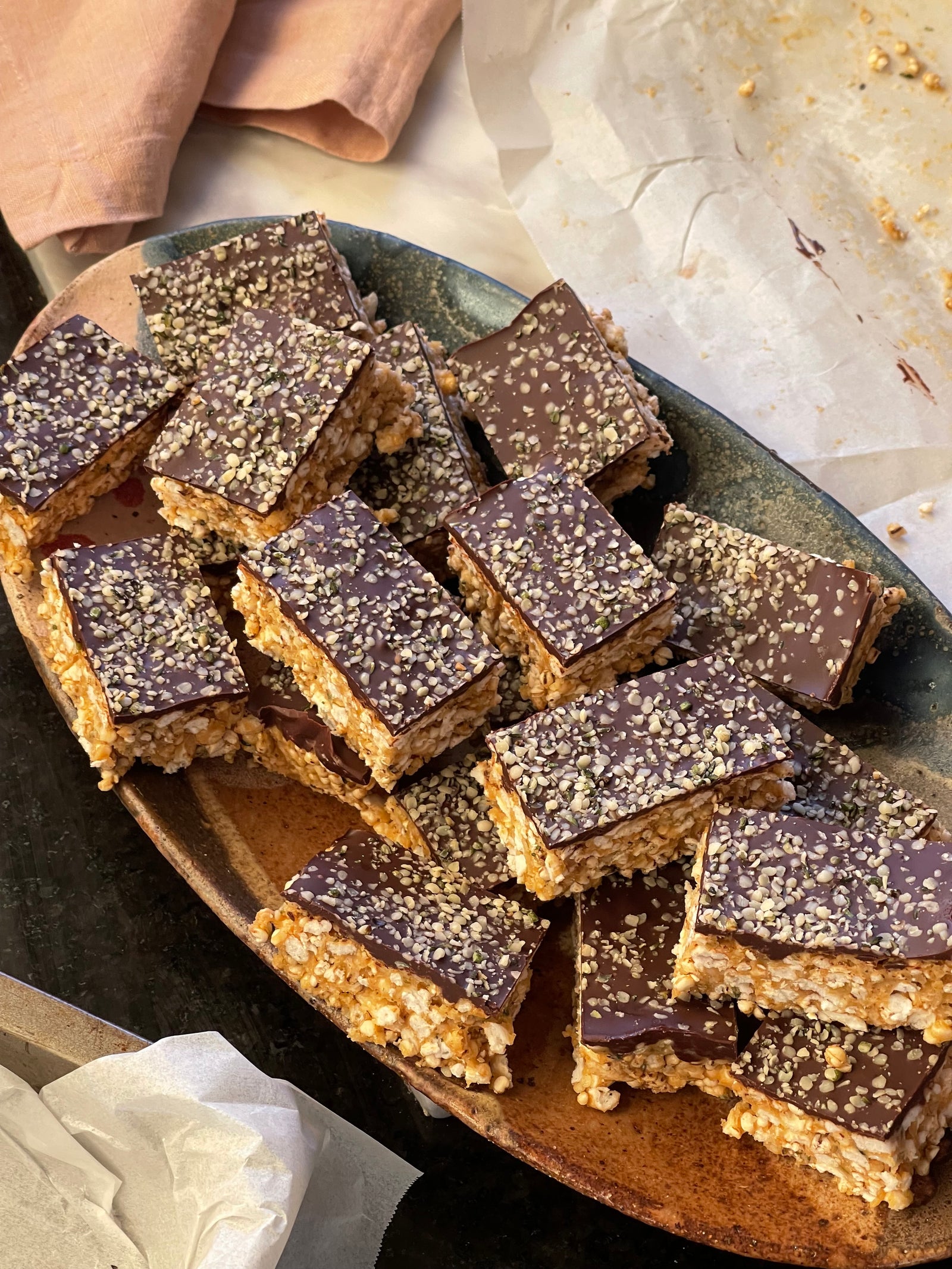 Chocolate Peanut Butter Slice by Jessica Prescott
Posted: 01 May 2023
Our good friend Jessica Prescott has shared this delicious recipe with us. It's quick, easy and nourishing for both Mums and bubs. The slice is sure to taste even sweeter if little hands help create them.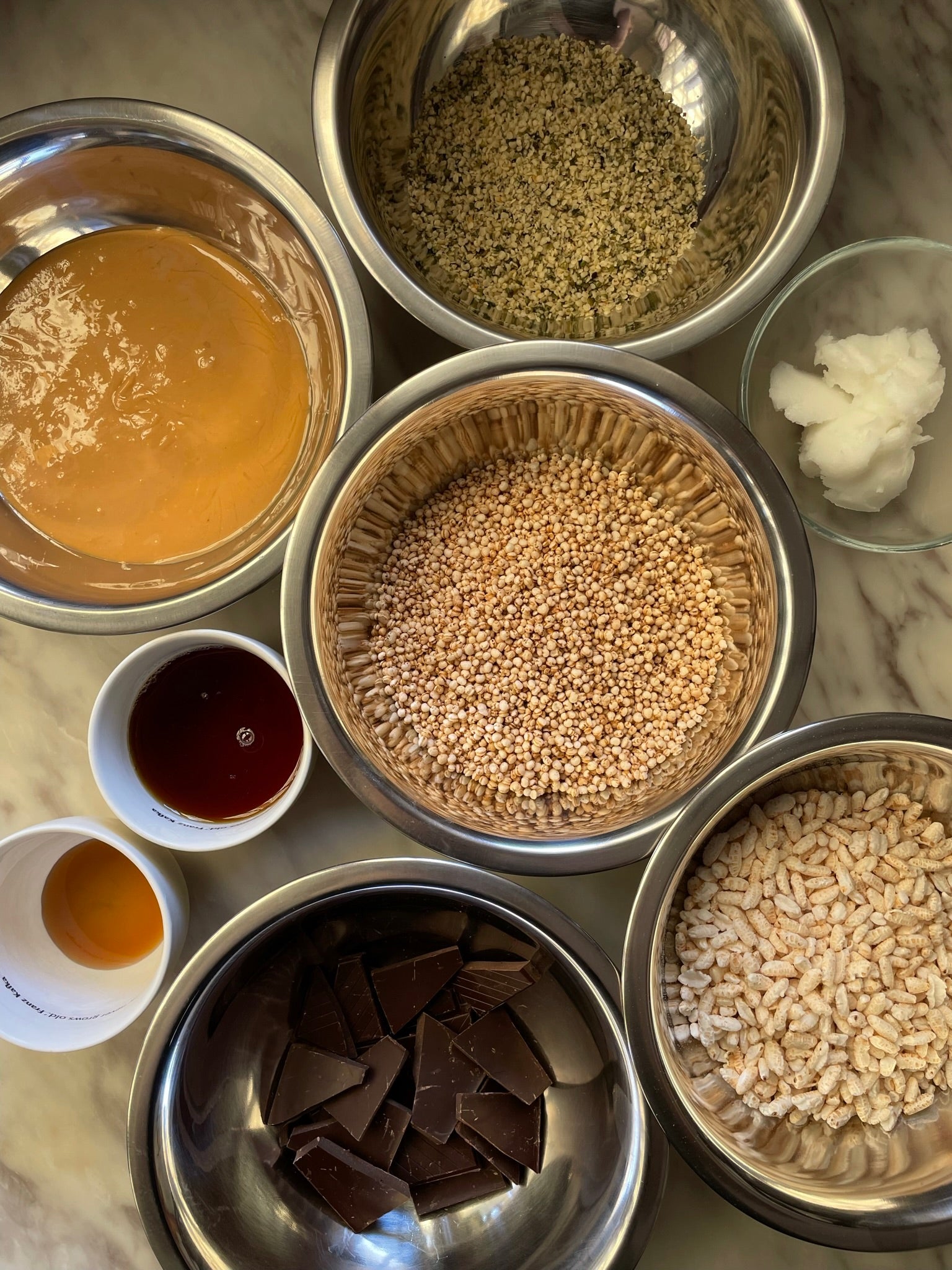 INGREDIENTS
- 270g (1 cup) peanut butter
- 1/3 cup (110g) maple syrup
- 50g (1/4 cup) coconut oil, melted
- 1 tsp vanilla
- Pinch of salt
- ½ cup (70g) hemp seeds
- 1.5 cups puffed rice
- 1.5 cups puffed quinoa
- 100g dark chocolate
- 1 tablespoon peanut butter
- Additional hemp seeds to garnish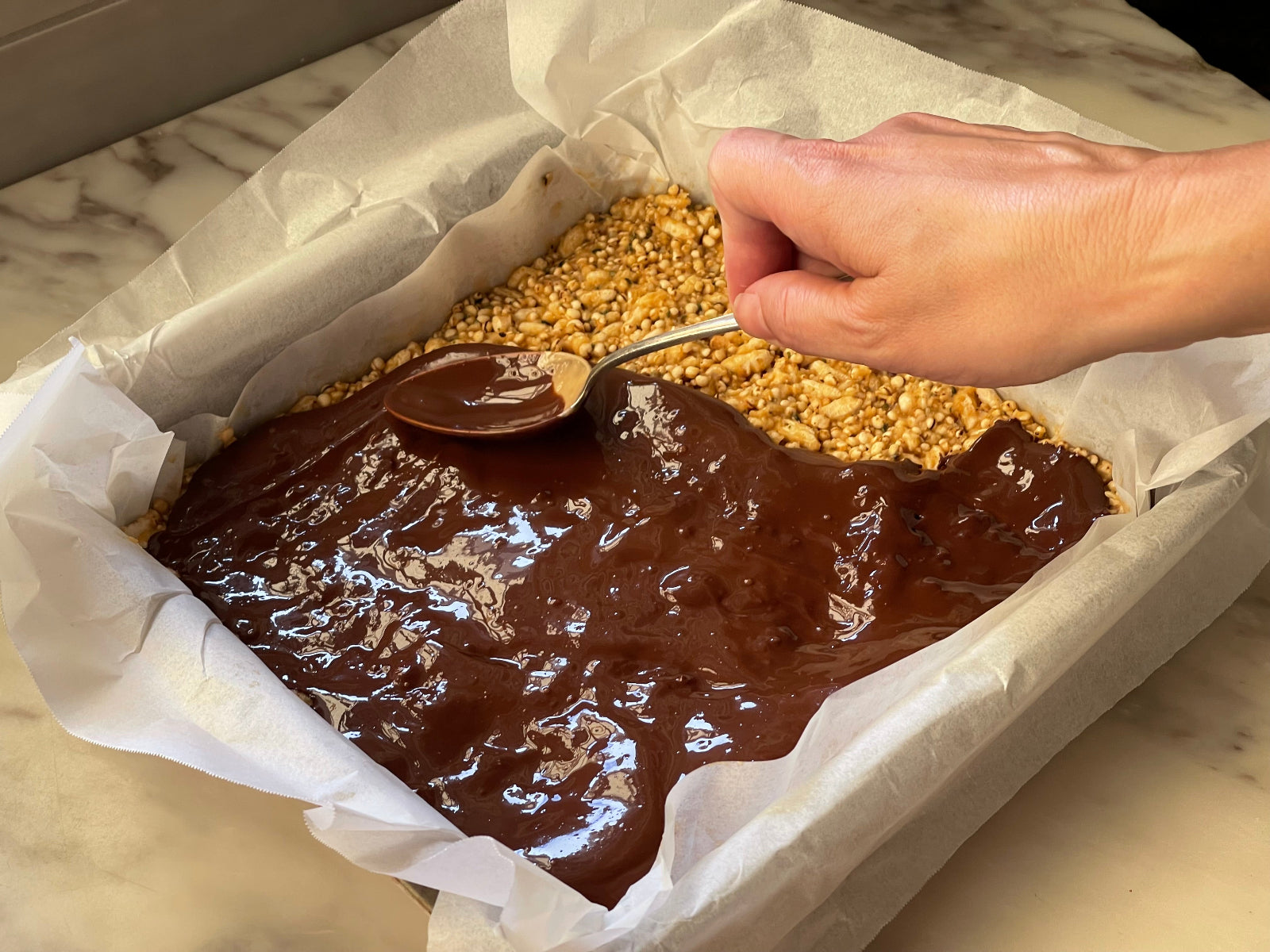 METHOD
1. Combine peanut butter, maple syrup, coconut oil, vanilla and salt in a large bowl, and stir until mixture is smooth.

2. Place the hemp seeds, puffed rice and puffed quinoa in a large mixing bowl. Pour the wet mixture over the dry mixture, and stir until well combined.

3. Pour into a lined tin and press flat with the back of a spoon. Place in the freezer for an hour.

4. Melt chocolate and peanut butter over a low heat, stirring constantly until melted. Pour over slice, top with additional hemp seeds, and return to freezer for 2-3 hours.

5. Slice into any shape you desire, and devour! Store in the freezer, in an airtight container.