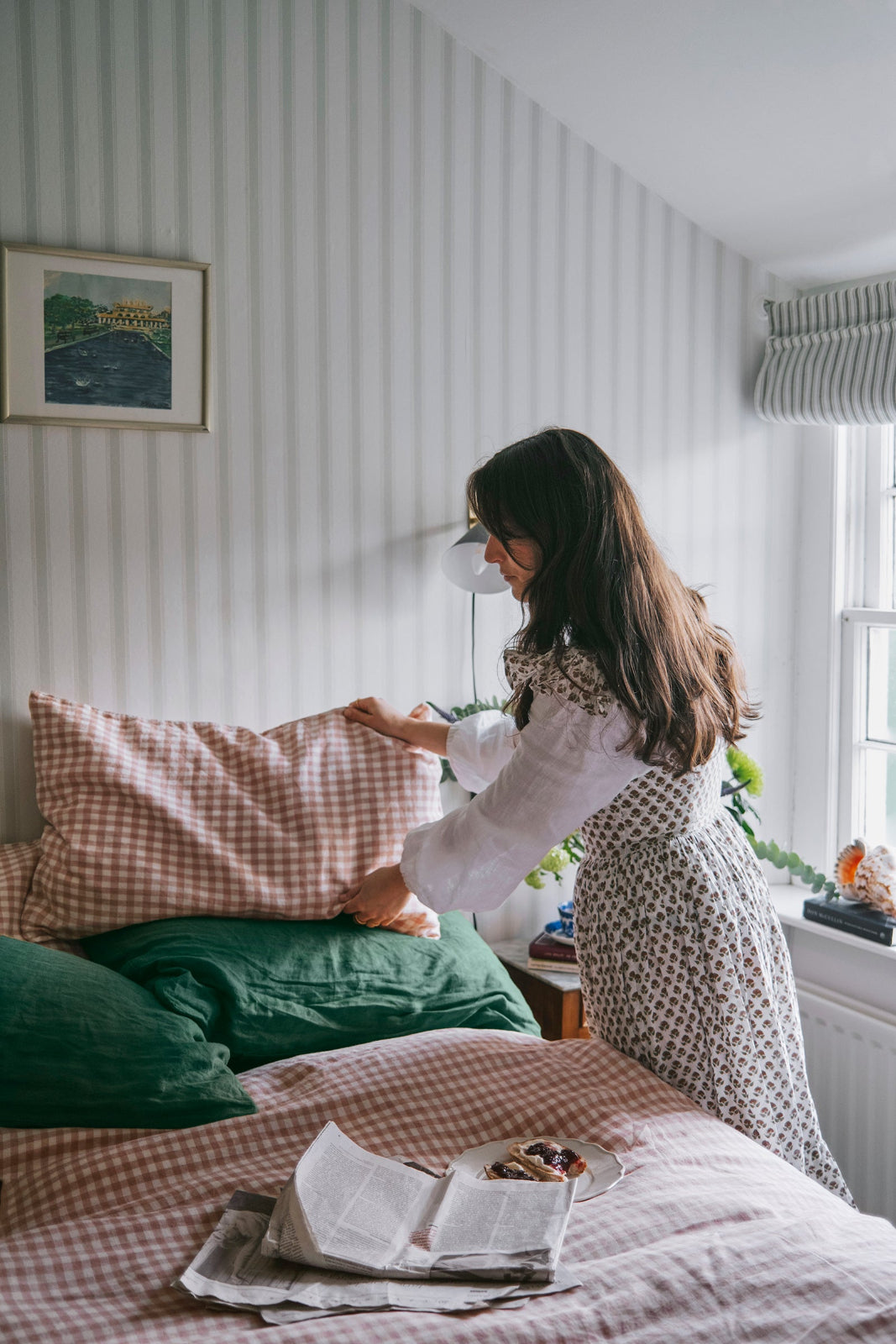 A Trip to the Scottish Countryside with Patricia Rodi
Posted: 21 August 2023
Come with us on a trip to the Scottish countryside to enter Patricia Rodi's world — full of seasonal gingham prints, blooms, royal blues and exquisite art. Take a peek at Patricia's home, and discover her favourite furniture pieces, along with a local's recommendations for exploring Scotland.
With 5+ years of experience as a PR consultant, @patriciarodi has entered the world of content creation and influencer marketing. Patricia has an impressive Instagram following of loyal fans who regularly engage with her divine content.


On top of creating her own content, Patricia works with brands to create unique and engaging content for their socials. She also offers Instagram mentoring for aspiring influencers, teaching others to grow organically on Instagram and capture an engaged audience. 


Follow along to discover how Patricia defines her personal aesthetic and more.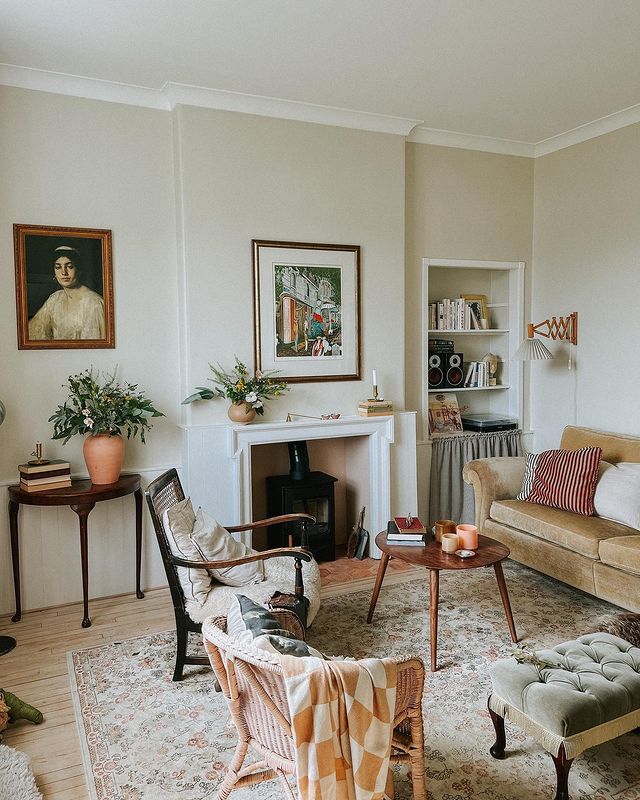 Q: How do you describe your interior style?


A: My interior style doesn't really fit into any category, but if I had to try and narrow it down, it would be eclectic maximalist - with French, Swedish and British influences. 


My family is scattered around different places and countries. I have family in Nice, San Remo, Prague, Gothenburg, and now Scotland. My interior and style are heavily influenced by my multicultural background and especially my childhood memories; the French antiques and Italian tiles in my father's restaurant. The feeling of comfort, of old wooden chairs and tables, there to be used, split on, eaten on, and lived in. The French, Swedish and Czech people I was observing, and those women whose lives I marvelled at. I like to create spaces that give some homage to those memories, incorporate some of the elements from my childhood and build a room with items that hold some importance.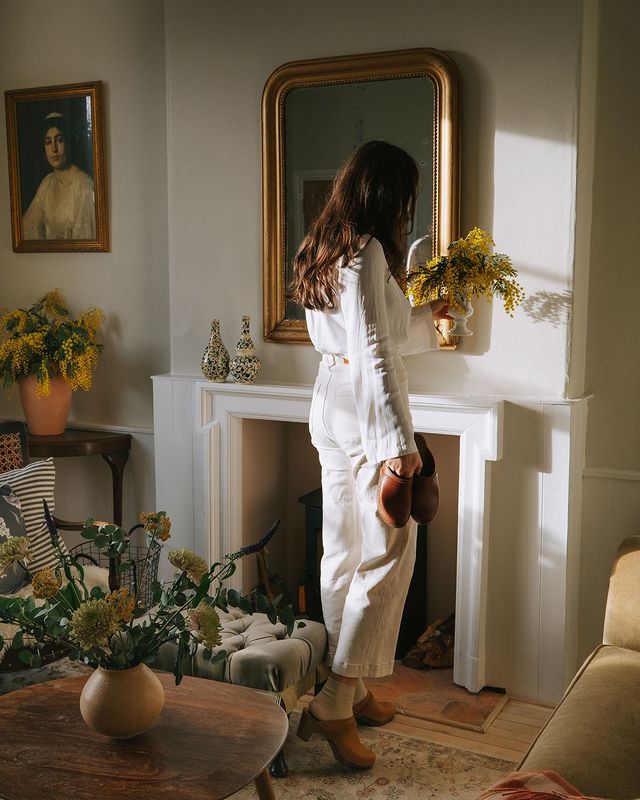 Q: What is your favourite nook in your home?


That would be in our airy and spacious living room. I love sitting in the antique cane armchair, brought to us by my partner's grandmother from Canada, in front of the fire with a good record.


Q: What are some of your favourite furniture pieces in your home? 


A: My 19th-century French Louis Philippe mirrors - remind me so much of my childhood. The imperfections in the frame and the black marks on the glass, seeing my reflection before running to the beach as a child. What I love about mirrors is that it's such a clever interior styling tool to capture light, project it into darker corners, and create textural and spatial illusions. 
Q: From a design perspective, if you could go back in time, what era would it be and why?


A: It would be to see how Hungarian-American architect Marcel Breuer built and designed his famous and iconic Wassily chairs with the use of tubular steel in 1925.


Q: You live in Scotland, a beautiful part of the world. Can you share with our readers your favourite day trip?


A: Scotland is such a diverse country with cliffs towering over the sea, castles hidden around corners, and waterfalls cascading down the hillside. It's got beaches that can rival the Caribbean, landscapes that make you think of Iceland, mountains that will rival the Rockies, and Edinburgh is so pretty that it could rival anywhere. To get a mix of it all, I would head towards Glencoe. En route to Glencoe, in the heart of the Highlands, lies the Glen Etive road, which affords miles of magnificent Scottish scenery. Stop off at Loch Etive and then head to Glencoe to climb the Sgorr an Ciche (Pap of Glencoe) - at the top, there's a magnificent view over Loch Leven, backed by the great range over the Mamores.
Q: We believe that if you sleep well, you live well. What does your sleep wind-down routine look like (or one you aim to try and commit to when you can!)?


A: I'm a pretty bad sleeper, so creating a space that I look forward to sleeping in is super important. Having good bedding is one of the key things, and before going to sleep, I just like to take 10 minutes, close my eyes and think about the positive things that happened during the day. 

Below Patricia styles her bed with a Clay Gingham Quilt Cover Set and Jade Pillowcases.