Discover the wonders of Sicily in just 48 hours (a local's guide)
Posted: 08 May 2023
Today we are guided through a spectacular 48 hours in Sicily by one of Italy's latest residents, Lukas Lewandowski, of 'Casa Lawa'.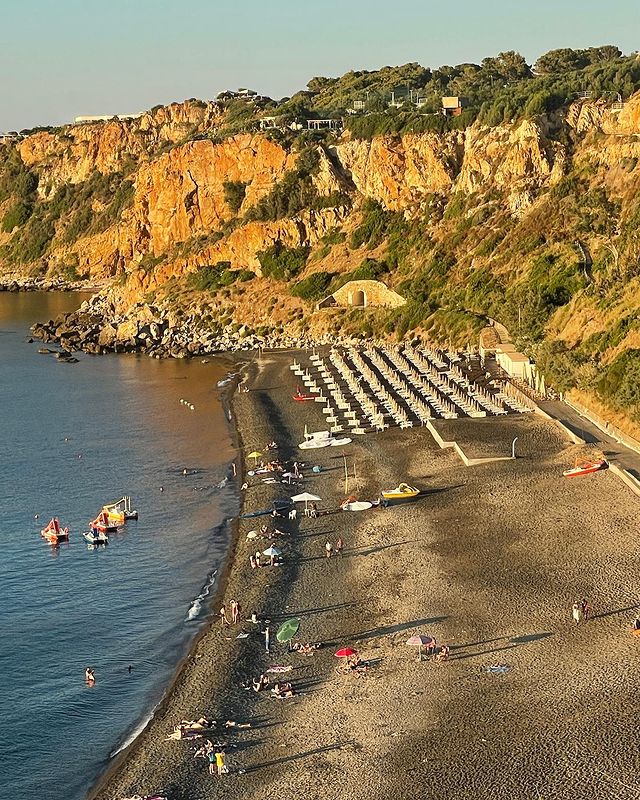 The Magic of Italy
A trip to Sicily back in 2016 inspired our founder, Lauren, forever. There is something truly magical about this Italian island, the largest Mediterranean island at the "toe of Italy's boot". Casa Lawa, situated on the slopes of Mt Etna, about 900 metres above sea level, is no exception.

Sicily is an island full of incredible beaches, rocky volcanic coastlines, charming small towns and plenty of ancient ruins and archaeological sites to discover. It is a magical location to get away. Lukas not only has the most charming place for you to stay, but he has also kindly provided us with the perfect Sicily itinerary to discover everything this wonderful place has to offer.
Welcome to Casa Lawa 
One look at the Casa Lawa website, and you will discover that a short synopsis would scream the word colour. This colourful paradise effortlessly combines vibrant statement pieces with a relaxed and refined cosy base. Purchased by Lukas in 2021, the property was initially built in 1812 and was once a grape press. Exuding historical richness, Lukas has transformed it into a delightful vacation destination that will recharge your soul.

Previously living in vibrant Amsterdam, Lukas and his partner Merijn operated an Airbnb, inviting guests from around the world to stay with them. Within one of Lukas's Instagram posts, he explains that this experience transformed the way they travelled, as they began to view travel through the eyes of a host. Fast forward to today, they have used their experience to create the enchanting Casa Lawa.
Casa Lawa has two spectacular rooms to choose from. The sea room offers a window opening up to the Sicilian sun rising over the sea. With the option of a swim in the pool (conveniently located right at the doorway) or a bath, this room offers the ultimate in relaxing and recharging.

The lava room is spacious, boasting old lava stones and a striking chestnut floor. This room also has a high-beamed ceiling and, of course, marvellous interiors.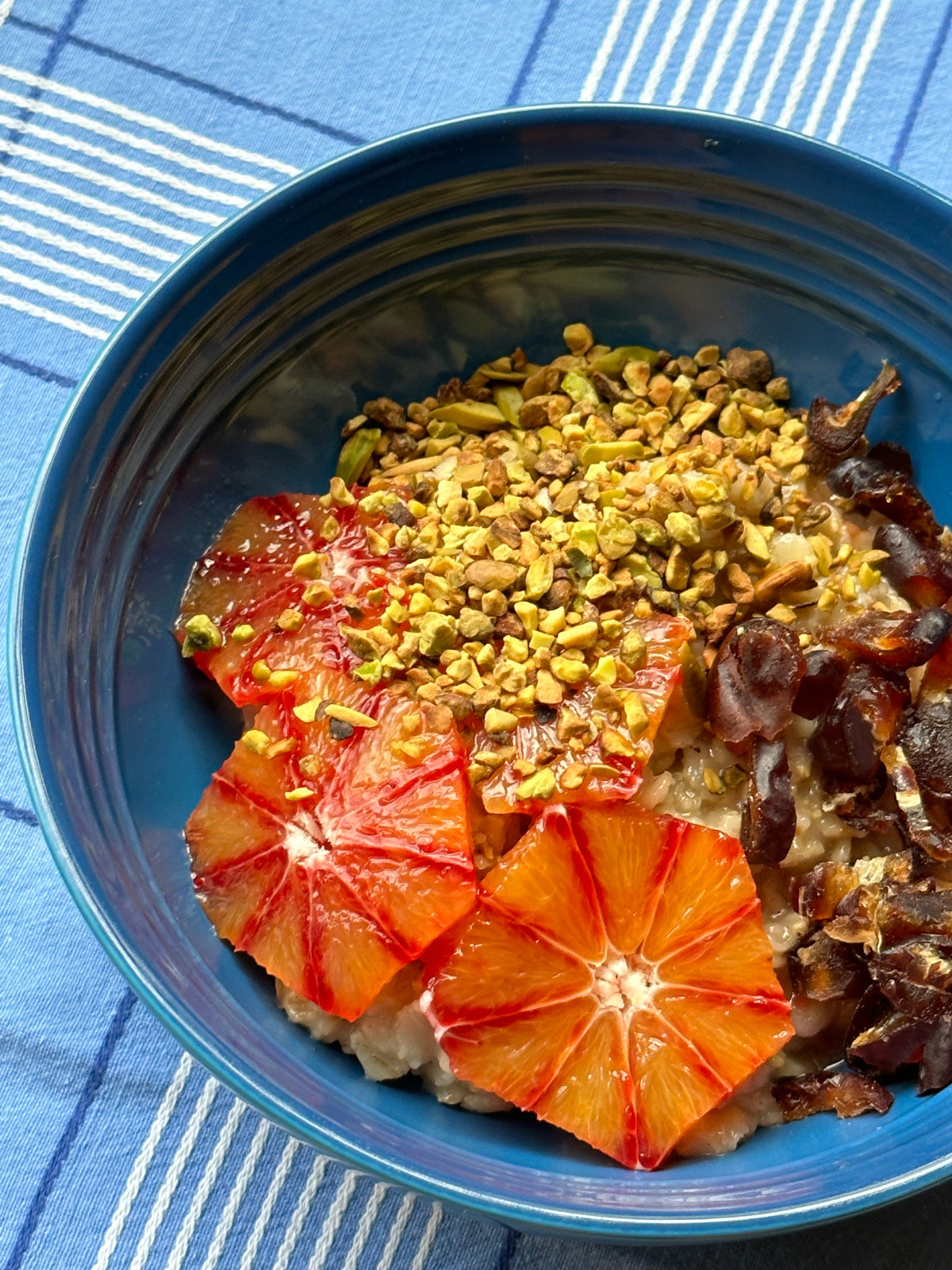 Casa Lawa also operates with a chef on-premises, so in addition to accommodation, there is also the option of booking experiences such as cooking classes, dinner or lunch for two, wine tasting and even private yoga classes. With stunning hillside views, this location is unbeatable. 

Keep reading along with us below to discover Lukas's perfect 48 hours in Sicily and a few additional questions to get to know the person behind the project.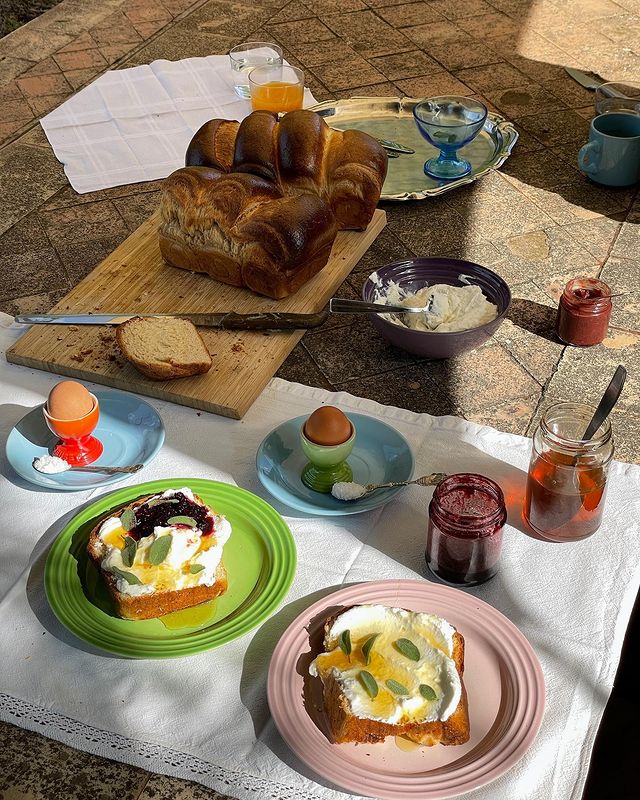 A Dreamy 48 Hours
DAY 1

Wake-up time is around 8 am. We'll start the day slowly with a cup of chamomile tea or black coffee. Some guests might get up even earlier to watch the beautiful sunrise over the sea. This view gets me every time. Sometimes, we'll take our coffee and just stroll down the hill toward the sun. It feels very meditative – almost a bit emotional. Then, after starting the day sunkissed, we'll prepare our daily breakfast, which usually consists of homemade granola, fresh fruits, homemade raw chestnut honey, ricotta, soft-boiled eggs, and a few slices of sourdough. 
At breakfast, we discuss the plans for the day. Today, the first item on the agenda will be a joint shopping trip to the local market. Second on the list will be a pasta workshop with our guests, followed by a home-cooked meal. On the way into town, we'll stop at Pasticceria Russo – an old, traditional pastry shop run by an 85-year-old lady and her husband. Entering the store, we are immediately greeted by the smell of freshly ricotta-filled cannoli and the noisy coffee machines. Like every day, we are surrounded by the locals enjoying il caffè. That scene brings me pure joy.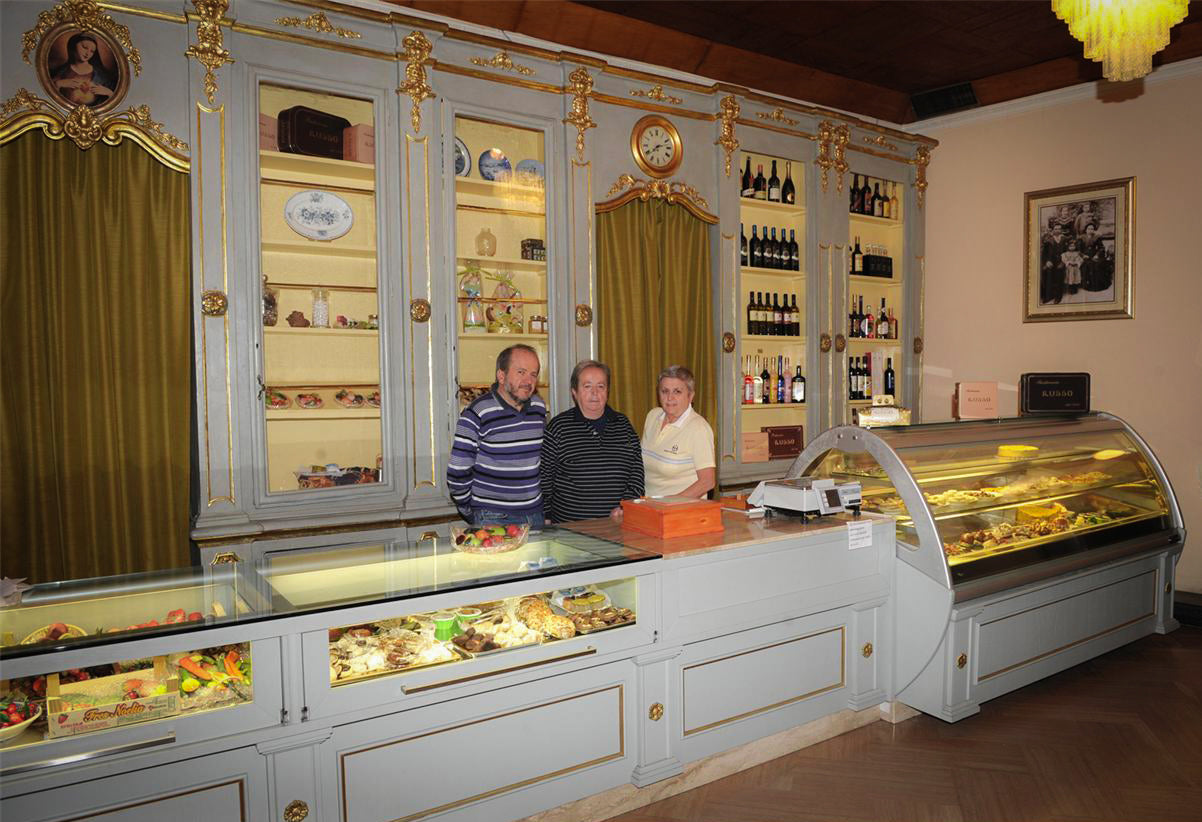 The Russo Family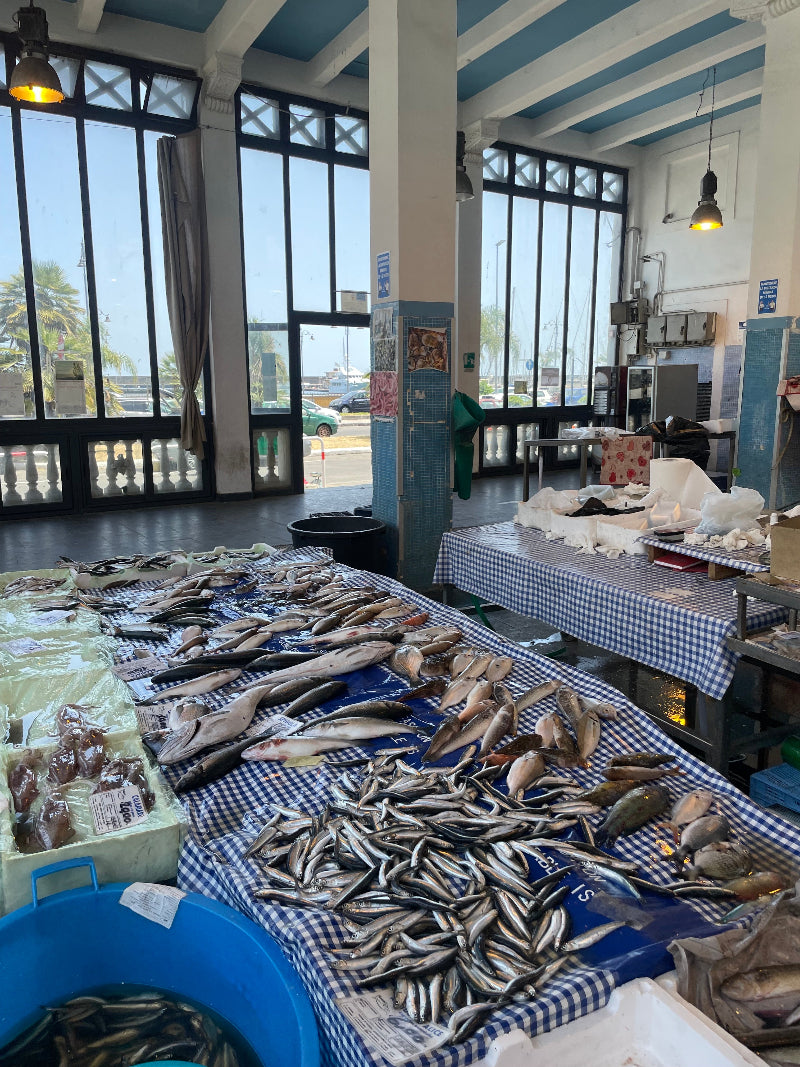 After treating ourselves to some pastries, we'll head to the local fish market in Riposto. Rosario, my local fishmonger, will already be waiting for us, proudly presenting the catches of the day. This time, it's tuna season – so we, of course, will get some fresh tuna. The plan for today's workshops is to prepare a typical Sicilian pasta – Paccheri with fresh tuna ragu.
On the way back to Casa Lawa, we'll stop at the local bakery, where the Forti family has been baking for over 150 years. They bake their bread in a traditional wood-fired oven. The fire burns so hotly inside the oven that the walls are white-hot. This usually takes one to two hours, depending on how big and how cold the oven is. The charming owner, Salvatore, shows us around and invites us to try his ciabatta bread.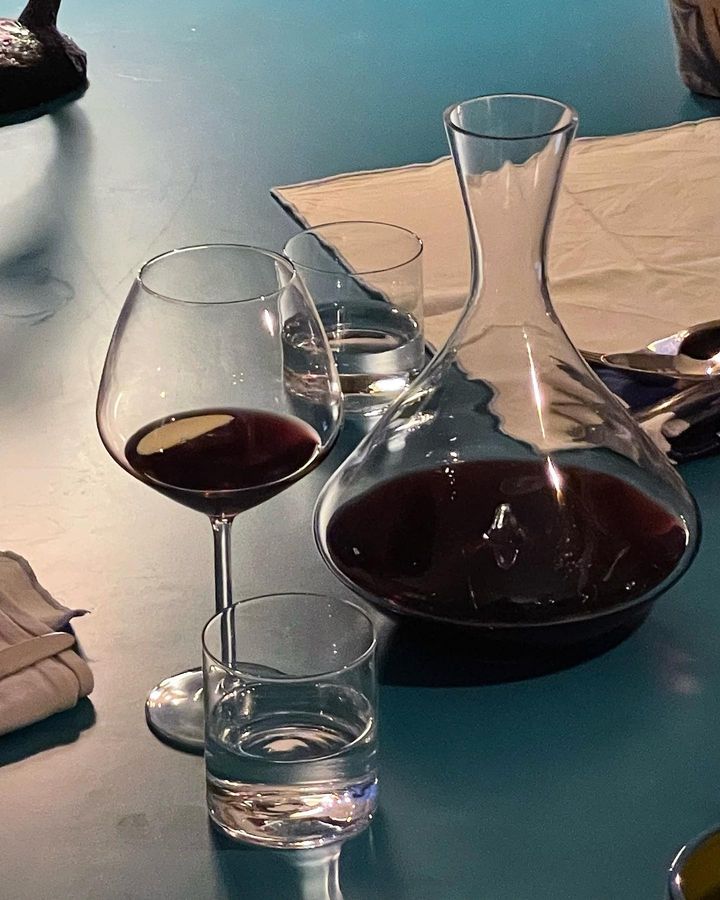 Back at Casa Lawa, it's time for a little nap by the swimming pool. But not for long, because next up is the pasta workshop with our Sicilian friend Loredana. Time to get to work. Everyone gets an apron, rolls up their sleeves, and digs through the dough. The goal: Make the perfect paccheri.

We love hosting workshops. It brings us all a little closer together. But most of all, it's just fun. Now, it's time for dinner with our freshly made pasta dishes and a selection of volcanic wines from our cellar. Bellissimo.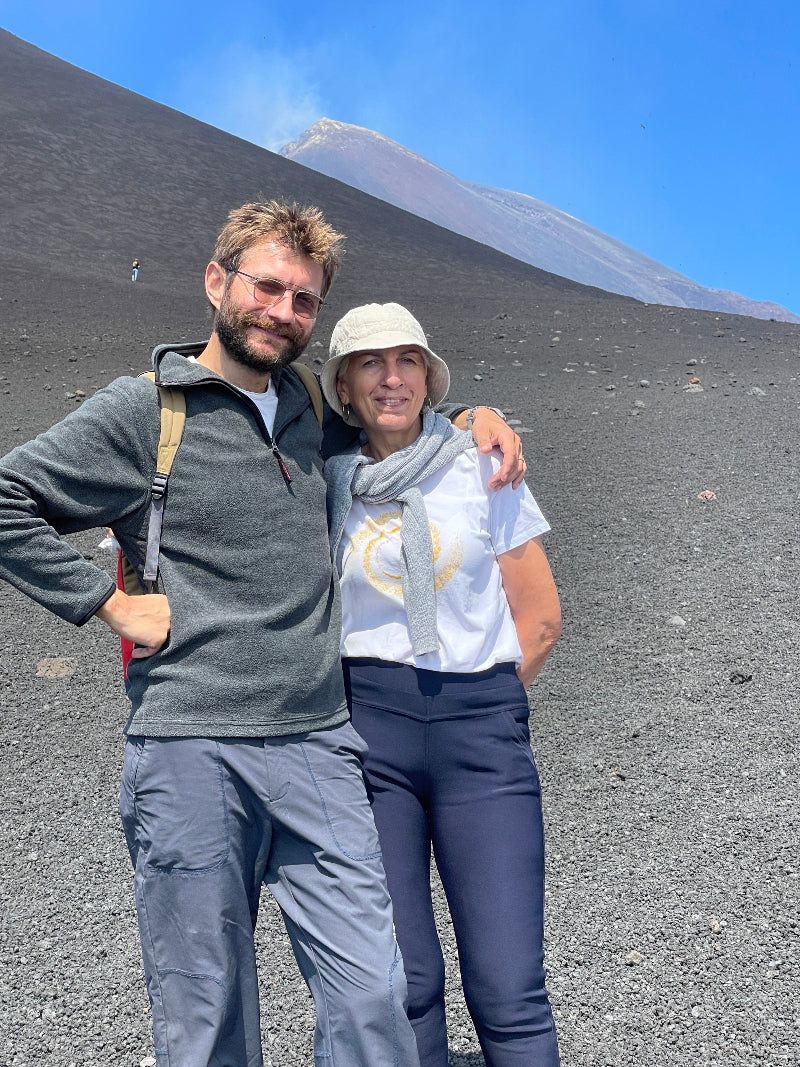 DAY 2 

Today is adventure day, and that means climbing Etna! We'll get up much earlier than the day before, have a nutritious breakfast, pack some sandwiches and coffee, put on hiking boots and warm clothes, and off we go. Our friends from Etna Experience will pick us up at 9 am... in an 8-seater jeep! Upon arrival, we'll begin our hike on a beautiful nature trail while the tour guide explains the formation of this iconic volcano.
We'll see ancient craters, an impressive moon-like landscape, and even visit Etna's lava caves. There is nothing quite like it. Otherworldly.
After all the hiking, we'll ground ourselves again with a delicious snack and refresh with a glass of volcanic wine. Around 2.30 pm, we'll do a quick pit stop at Casa Lawa for a nap under the cherry tree. Then, rested and refreshed from a quick hop in the shower, it's time for some wine. The local winemaker, Etnella, is run by Davide, with whom we have previously made 400 litres of cider from our own apples and pears. Chin Chin.
We'll drive to Solicchiata, where his wine cellar is located—the way there is postcard beautiful. In the distance, we can notice the outlines of the Taormina and vineyards as far as the eyes can see. Once at the winery, Davide will give us a tour of the cellar and tell us all about the unique wines of Etna – Bianco and Rosso. After some wine tasting, we'll head to dinner at a local pizzeria, Sandro's Cave Ox. The restaurant has a great selection of wines, delicious sourdough pizza, and homemade pasta. 

We end the day with a few more glasses on the beautiful terracotta terrace under the vines. After dinner, we will be picked up by a driver who will return us safely to Casa Lawa. Home sweet home.
We ask Lukas...
Q: What colours do you gravitate towards in your home? 

A: I listen to my own intuition and trust my guts rather than following trends or recreating something that already exists. I love primary colours, which is also how I designed Casa Lawa's brand identity. Blue, red, yellow, and green are my favourite colours. With a hint of earthy tones.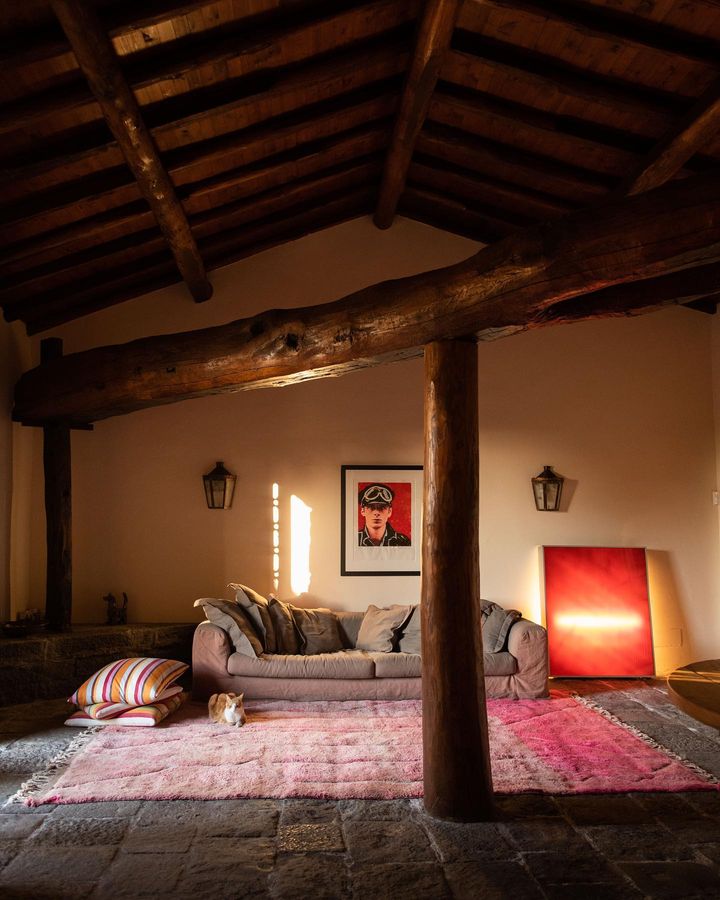 Q: From a design perspective, if you could go back in time, what era would it be and why?

A: I love the 70's era as well as Wes Anderson films. If you see our lava stone house, where we've added many eclectic pieces, you'll see the delicate balance between earth tones and more vibrant colors – which can be playful but never kitschy. It's cool, it's calming, and it's, well, a little bit '70s. 

Q: We believe that if you sleep well, you live well. What does your sleep wind-down routine look like?

A: Again, a chamomile tea, a good book, no phone, and cuddles with my husband and our cat, Peanut.