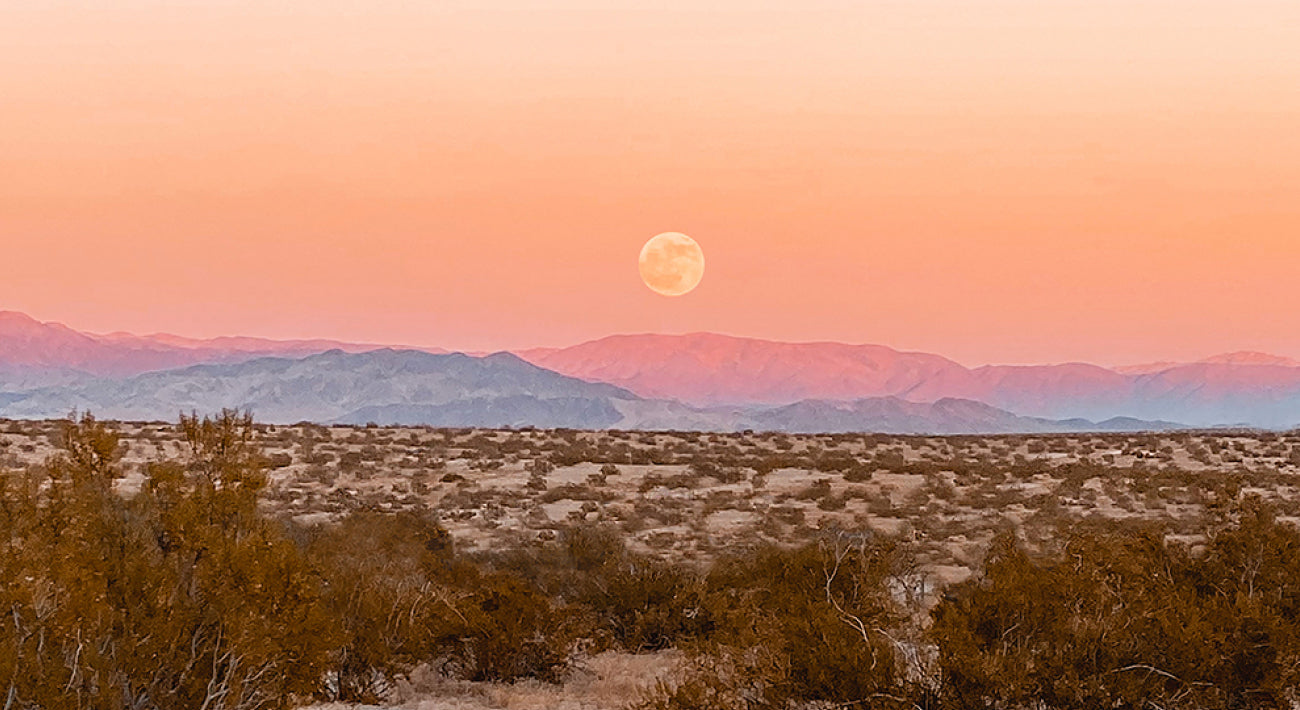 Places We Stay
@thejoshuatreehouse
Introducing | @thejoshuatreehouse
Located in Joshua Tree, California, @thejoshuatreehouse is the perfect location to reflect, reset and create. Immersed in the natural landscape, combining vintage with modern, come with us as we discover this labour of love by Sara & Rich Combs.
Interior Style | Desert Modern
How would you describe the interior style of @thejoshuatreehouse?

"Desert modern with a touch of vintage. We Love natural materials that wear beautifully over time, colours and textures that reflect the desert landscape, and spaces that encourage us to slow down."
Thoughtfully Designed
Can you share a little about your journey with @thejoshuatreehouse and why you decided to take on such a big project?

"We started simply with a creative retreat of our own in Joshua Tree, CA. When we opened it up for others to stay while we weren't there, we found that other people were in need of thoughtfully designed spaces immersed in nature to reset in as well. It naturally grew from there, and we grew more and more in love with creating spaces for people to slow down. "

"Our largest project to date was renovating our inn in Tucson, AZ which is a five-suite inn bordering Saguaro National Park. It's so fulfilling for us to hear from our guests how a stay allows them the time and space to reconnect with nature and get some much needed rest."
Combining Design & Nature
What makes staying at @thejoshuatreehouse so unique?

"Often as we've traveled we've found that we had to sacrifice either design or nature in our accommodations, so we've set out to create spaces that celebrates both. Our hope is that during a stay with us you'll feel at home, make new friends, and celebrate with ordinary moments as something truly special."
Indoor / Outdoor Living
What is your favourite nook or room?

"I especially love how the bathroom in the cabin turned out. When we bought the property the original homestead cabin only had an outhouse, so this was a huge upgrade! The entire space is only 400 square feet so carving out space for a bathroom was a luxury and a challenge to design for. We decided to add a large window in here to blur indoor and outdoor space , an arched glass shower wall to keep the space feeling open, and custom painted tile extending across both the shower and floor to make it feel as large as possible."

A few words about your favourite I Love Linen pieces?

"We are so in love with the Linen Bedding! Not only is it so soft, but it comes in so many beautiful colours. For the cabin, we chose a Crème Quilt Covers with a Sandalwood Sheet Set, Mustard and Ochre to mix and match."

Sarah & Rich have styled this space with the French Linen Sheet Set in Mustard and the Crème Quilt Cover Set.
The Perfect Stay
What does the perfect stay look like @thejoshuatreehouse?

"We hope our guests get a restful night of sleep in our carefully curated bedding and linens, then start off with a slow morning making local coffee while listening to our New Moon Playlist. The day would ideally be spent outside in a hammock or pool, on a hiking trail, exploring our cactus gardens, watching the sunset and then out under the stars."

@thejoshuatreehouse will soon be available to rent. You can find more information about booking your perfect stay here.