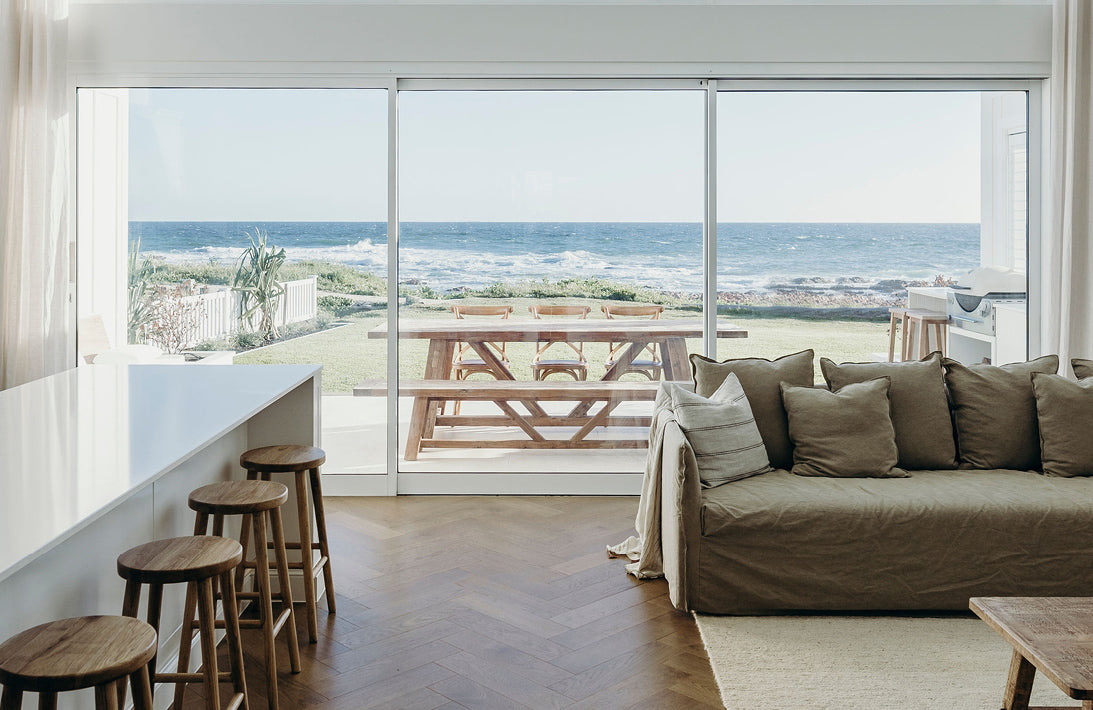 Places We Stay
Talm Beach House
Introducing | @talm.beachhouse
Meet the husband and wife team, designers and owners behind the idyllic Talm Beach House, Jenn and Ryley. After a long search the couple settled on Talm Beach as their third and biggest project. They had intentions for the property to serve as the perfect working venture and a place to make memories with their own family, including their two sons, Noah and Archer, and their two cheeky Border Collies Bonnie and Clyde.
Interior Style | A home away from home
Talm was inspired by the family's love for exploring new places and accommodations that emulate the feeling of home. Brought to life through light palettes, soft textures and carefully curated pieces. Styling was kept minimal with the intent of letting the space speak for itself. "Being that we have the ocean on our doorstep, it was also important for us to make sure we blurred the lines of indoor and outdoor living so that it felt like one."
The perfect stay
Being a stone's throw from the beach, wake up to the sound of waves crashing against the rock pools on your doorstep. Spend your days relaxing downstairs and outside, only making your way upstairs to find a quiet space for yourself. End the day with an afternoon dip in the ocean before enjoying a wholesome meal under the sky listening to the waves roll in.
Immerse Yourself
Located in a laid back surf town in Northern New South Wales, Talm is a stroll away from the iconic Stockton Sand Dunes, serene rock pools and beaches. Whether you're wanting to explore or relax and recharge there is something close by for everyone.
Experience it for yourself