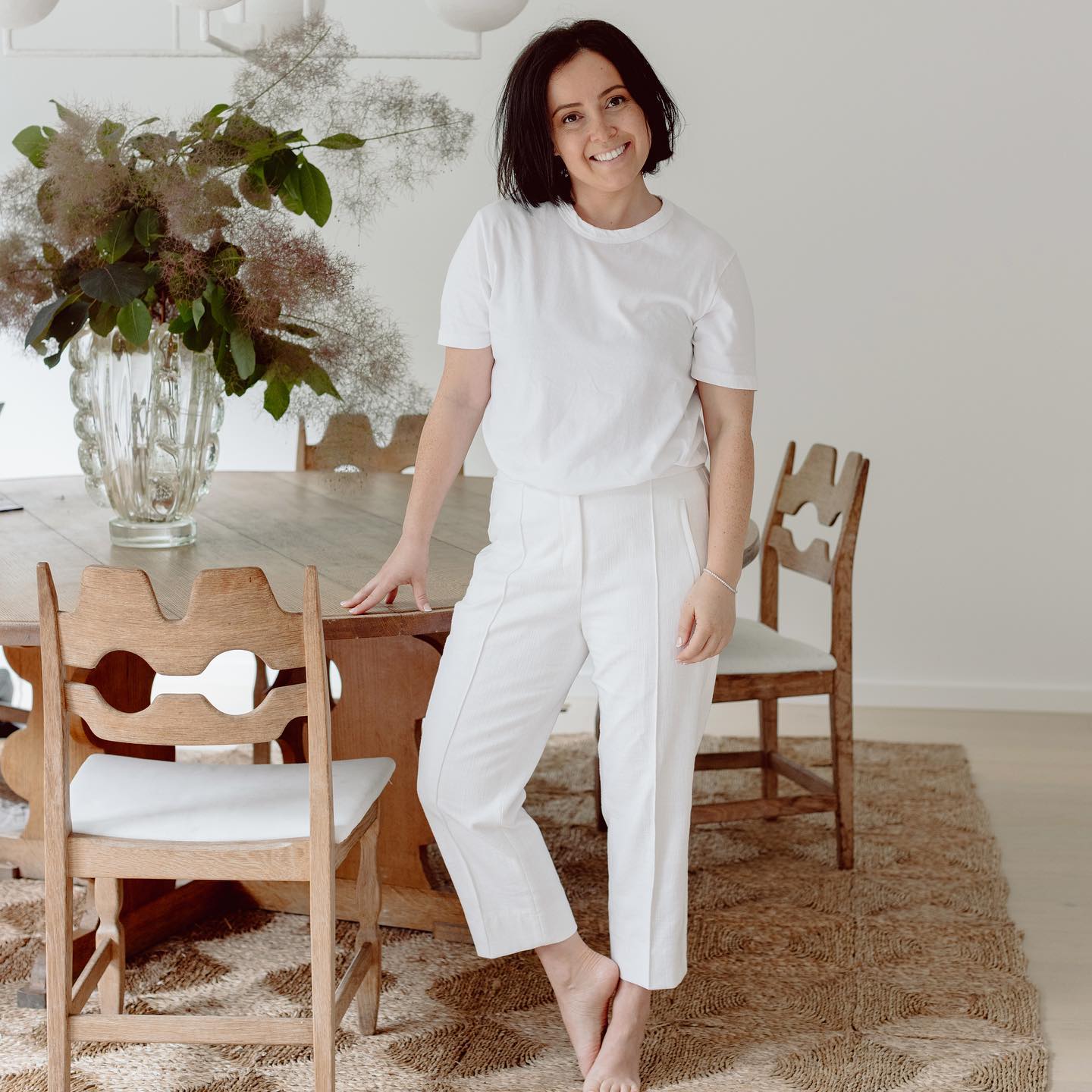 Get to know one of Australia's leading furniture designers
Posted: 01 June 2023
In today's blog, we are fortunate to chat with Rachel Donath, a Melbourne based furniture designer and curator, known globally for her signature style. Rachel stocks highly sought-after designs and has gained serious traction within the Australian interior space. Read along to discover her inspiration and personal favourite designs so far.
If you're looking for stand-out furniture pieces to elevate your home, you've come to the right place. Effortlessly combining the new with the old, Rachel has curated an inventory of luxurious pieces Her interiors evoke curiosity, inviting uncommon pairings into the space.


When it comes to the creation of her designs, Rachel has made a conscious effort towards sustainable and ethical production, as well as ensuring high-quality manufacturing with expert craftsmanship. When you buy a piece from Rachel, you invest in a design that's crafted to last.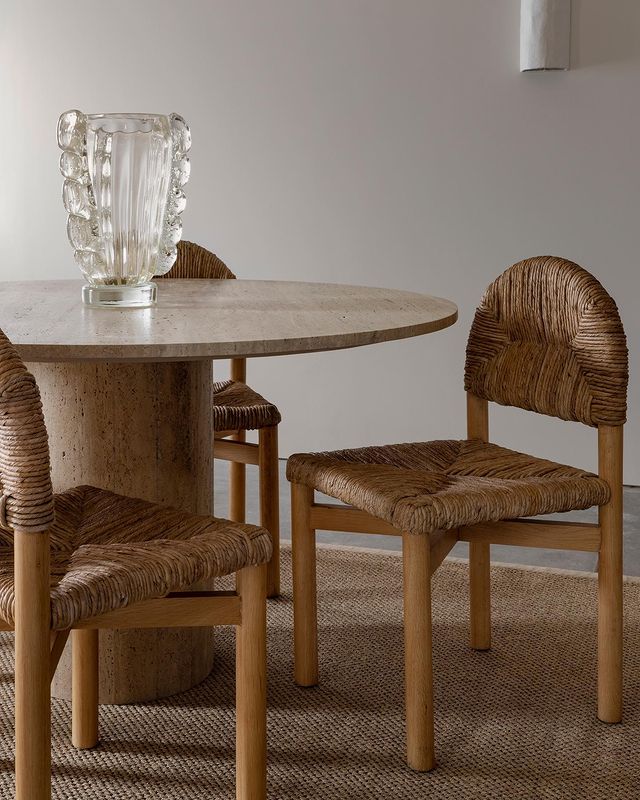 Q: Which pieces you have designed do you resonate with the most? (while you have so many beautiful designs we're curious to see what you gravitate towards the most)

A: I love the idea of a one-off or limited edition piece where no one will have exactly the same as me! Using materials like plaster, timbers, stone, every cut has its own pattern, and so every piece is so unique and special; no two are alike. I have launched five new edition pieces, which utilise materials which are naturally very beautiful, with varying grain from piece to piece - making every piece a one of its kind.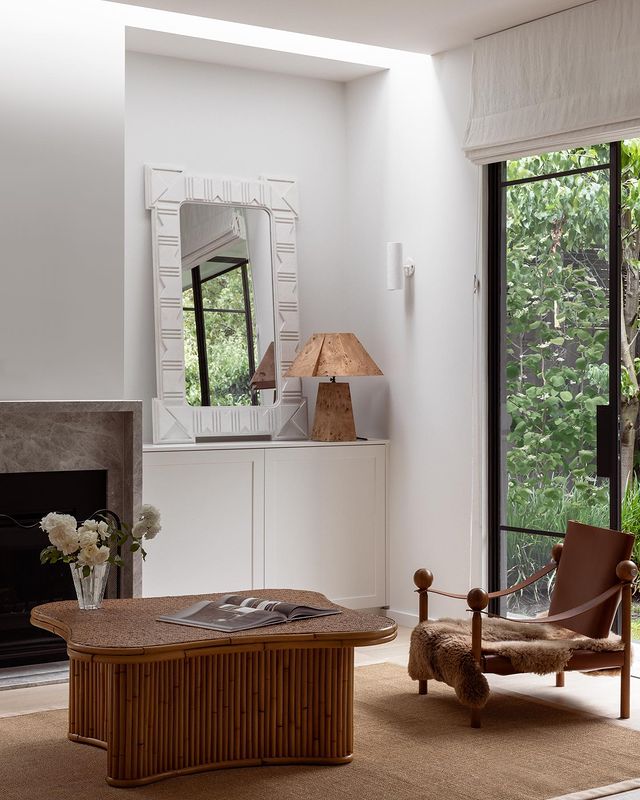 Q: When you are designing, where do you look for inspiration? 

A: Much of my inspiration comes from patterns and forms found in nature. I am very interested in shapes and pieces that are shapely and sculptural. Beyond nature, I am drawn to pattern and form that is interesting and bold, and seeing these formations, for example, in the outline of a cornice of an old home, can become the impetus behind the shape of the legs in a table I'll design.
Q: How do you hope your designs make people feel?


A: I hope that my designs make people feel that they have acquired a forever piece, an heirloom, an artwork. I hope that my pieces spark continuous joy and pride in their owners for many years to come.
Q: Which 3 brands are you coveting right now and would like to add to your home?

A:  Artist George Raftopoulos and his incredible large-scale artwork (pictured above) are on my wish list!

I love Linen and their scrumptiously soft linens for everyone's beds in our household - there is nothing that quite matches the simple luxury of a beautiful bed to climb into at the end of the day.

I'm on what feels like a perpetual hunt for the perfect blazer. I'm looking for a specific silhouette which is quite fitted, and shoulder pads would be a bonus (Annie Officiel Blazer pictured above). The oversized boyfriend trend does nothing for petite short girls like me!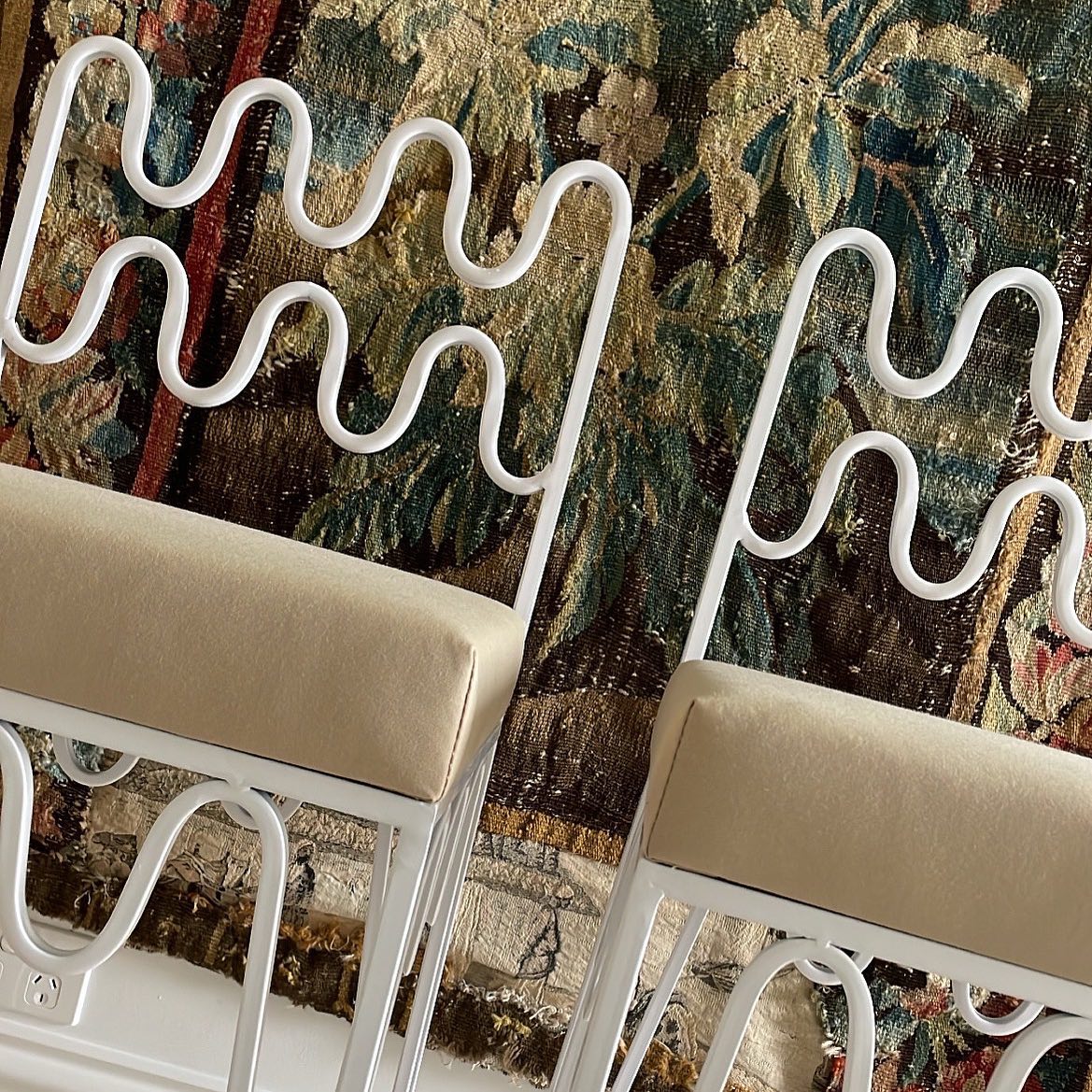 Q: What colours do you gravitate towards in your home?

A: I am drawn to muted colours and natural textures in the living areas of my home. Breathable timbers, linen, plaster, leather, and lots of natural light. In play spaces - like my workspace, I prefer to create a more energetic space with clashing prints, colours, artworks and interesting objects on display.
Q: What does the perfect day trip out of your home city Melbourne look like?

A: The perfect day trip has to include vast open nature, rolling hills preferably and fabulous food. We are very spoilt in Melbourne with lots of options not too far away. I love the Yarra Ranges, Daylesford or Red Hill. I'll jump at the chance to visit a Sunday market in the countryside, followed by a long lunch at a winery and perhaps a visit to a spa or hot springs for the perfect mini break.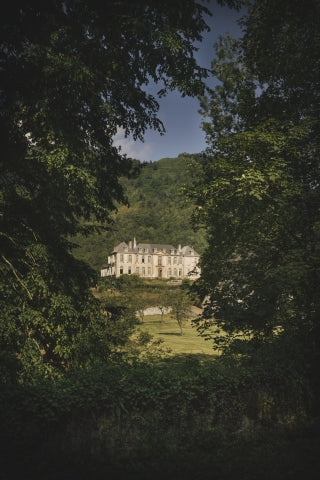 Q: From a design perspective, if you could go back in time, what era would it be and why?

A: The French chateaus of the 1800s are absolutely spectacular. The architecture, layered design and landscaped gardens would have inspired me to no end. Saying that we are lucky enough to have resources to access these spaces even now, and little snippets, peaks into these spaces, hundreds of years later, will give me tingles and throw me into an afternoon of sketching and scheming. 
Q: We believe that if you sleep well, you live well. What does your sleep wind-down routine look like?

A: I love my sleep and aim to get between 8-10 hours a night! I'll climb into bed as early as I can get away with and read a book or watch a movie until I fall asleep. I love setting up the lighting in my bedroom for the evening. I don't use any overhead lights but will switch on wall sconces and dimmable lamps to create a soft and soothing backdrop to wind down.
Inspired by Rachel Donath's luxe eye for textures and clean lines