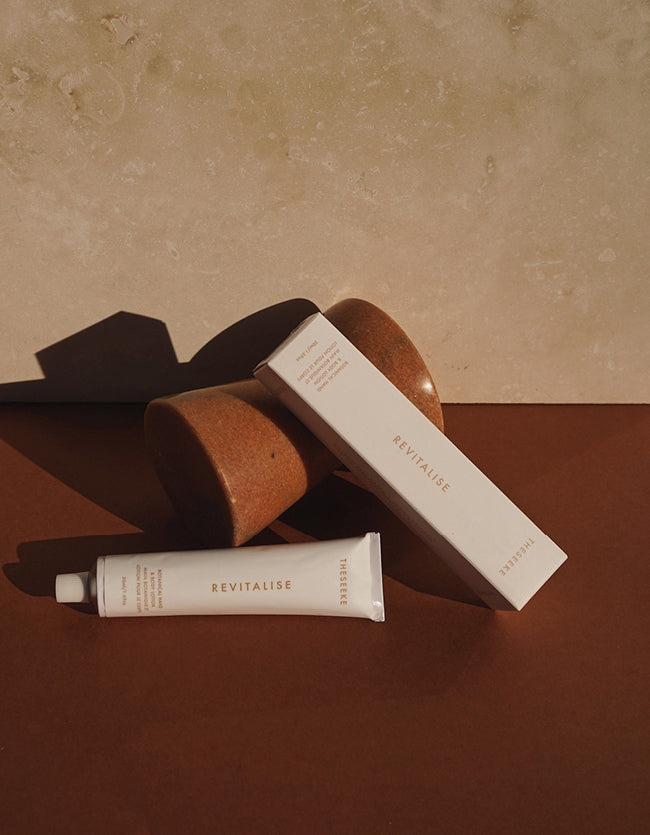 The Gift Store | Brand Spotlight: Theseeke
Posted: 18 November 2020
One of our featured brands on The Gift Store is Theseeke, which was created after a very simple realisation.
The Gift Store is a specially curated haven, designed to make gifting this season simple, refined and accessible. Shop your favourite brands in one place, while we take care of finding the perfect gift for your special person. For those who value self-care rituals to those who love to entertain, there is something for everyone in The Gift Store.

One of our featured brands on The Gift Store is Theseeke, which was created after a very simple realisation. Life is precious and we're missing the simple pleasures because we're too busy. Theseeke encourages others to slow down and appreciate the simple things and moments in life. Theseeke uses natural plant-based ingredients to create simple, clean skincare, made in small handcrafted batches in Sydney, Australia.

We asked Theseeke founders, Katy and Amy, some questions to get an inside look into what they're up to this festive season, as well as learn more about Theseeke and the philosophy behind it.
1. What are you looking forward to for this festive season at home?

This year will be a little different for us as I'm expecting a baby right around Christmas so our plans are a little up in the air. I'm looking forward to spending time at home at the beach and lots of snuggles with our new family member.

2. What makes you feel most at home?

A tidy house (which I am unfortunately terrible at), a fridge full of delicious food and fresh sheets on the bed!

3. What are some of the self-care rituals you love to practice?

Clay masks are always a big one for me, it's a quick way to feel fresh and like you've had a full facial. We tried to make Theseeke products all about self-care intermixed with your everyday routine. I love using my products morning and night I feel they are a ritual in themselves. I also love burning essential oils in the afternoon at home and spritz my bed linen with our home fragrances.

4. What is your philosophy behind beauty and skincare?

It should be beautiful, natural, clean and work. We're all about combining mindfulness into your routine.

5. What is your number one self-care beauty tip?

Never over dry your skin! Hydration is key!
Shop Theseeke now on The Gift Store. Perfect for lovers of self-care, beauty and slow living.