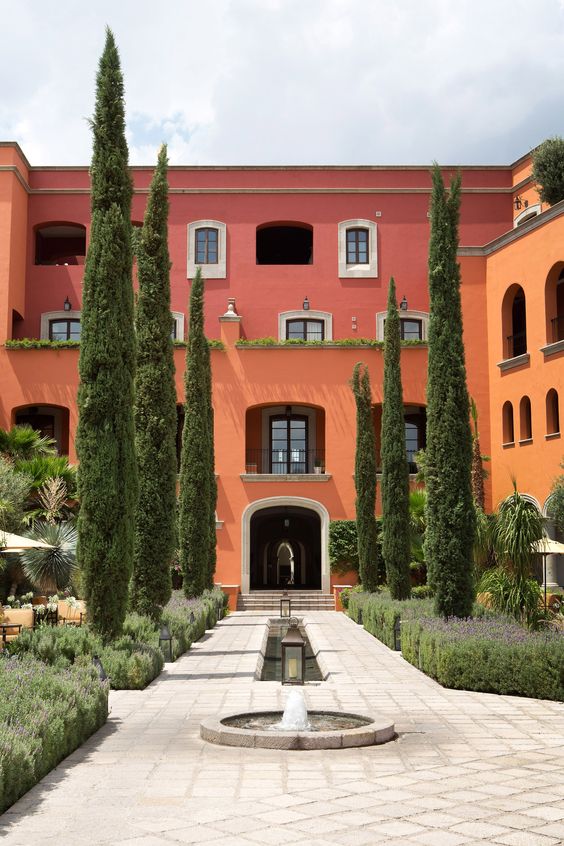 The ever-giving design styles of Mexico and how to bring them into your home
Posted: 28 August 2023
Our Founder Lauren draws inspiration from her recent trip to Mexico and shares three interior aesthetics you can explore for yourself with our linens in your own home.
In 2022 I had the pleasure to visit Mexico City (CDMX) for the first time. I must admit I had not been prepared for how mind blowingly beautiful the place was going to be. The mixture of so many architectural styles I adore so much, beautiful tree lined streets, incredible dining from the hole in the wall experiences on the streets to the calm and upscale atmosphere of multiple wine bars, cafes and restaurants. In short, I was absolutely smitten and was immediately planning my return visit. 


I've since made connections with creatives in Mexico City who are pursuing beautiful careers within interior design, and you can enjoy getting the insider's tips of a perfect 48 hours in Mexico City by my friend Nicole Pierpoint who has lived there for several years. 


Read on to discover the style and interior aesthetics I am deeply connected to and in many ways reflect the colour tones and palettes of the linens I design.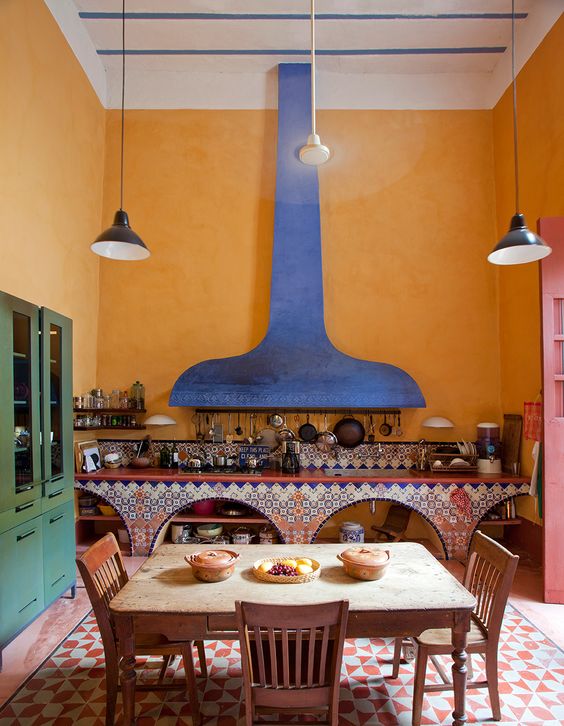 Colour, vibrancy and layers
If there is one thing certain homes in Mexico do well, it is colour. It is maximalist at its absolute best and the layering of deep rich tones inspired by earthy clays and terracottas, vibrant yellows and even rich azure blues, it creates a heady mixture that feels cosy and inviting. While maximalism might not be your personal style, consider adding pops of colour to instantly brighten your mood with Clay, Daisy, Ochre, Ivy Gingham, Marine Blue Stripe, and Lilac.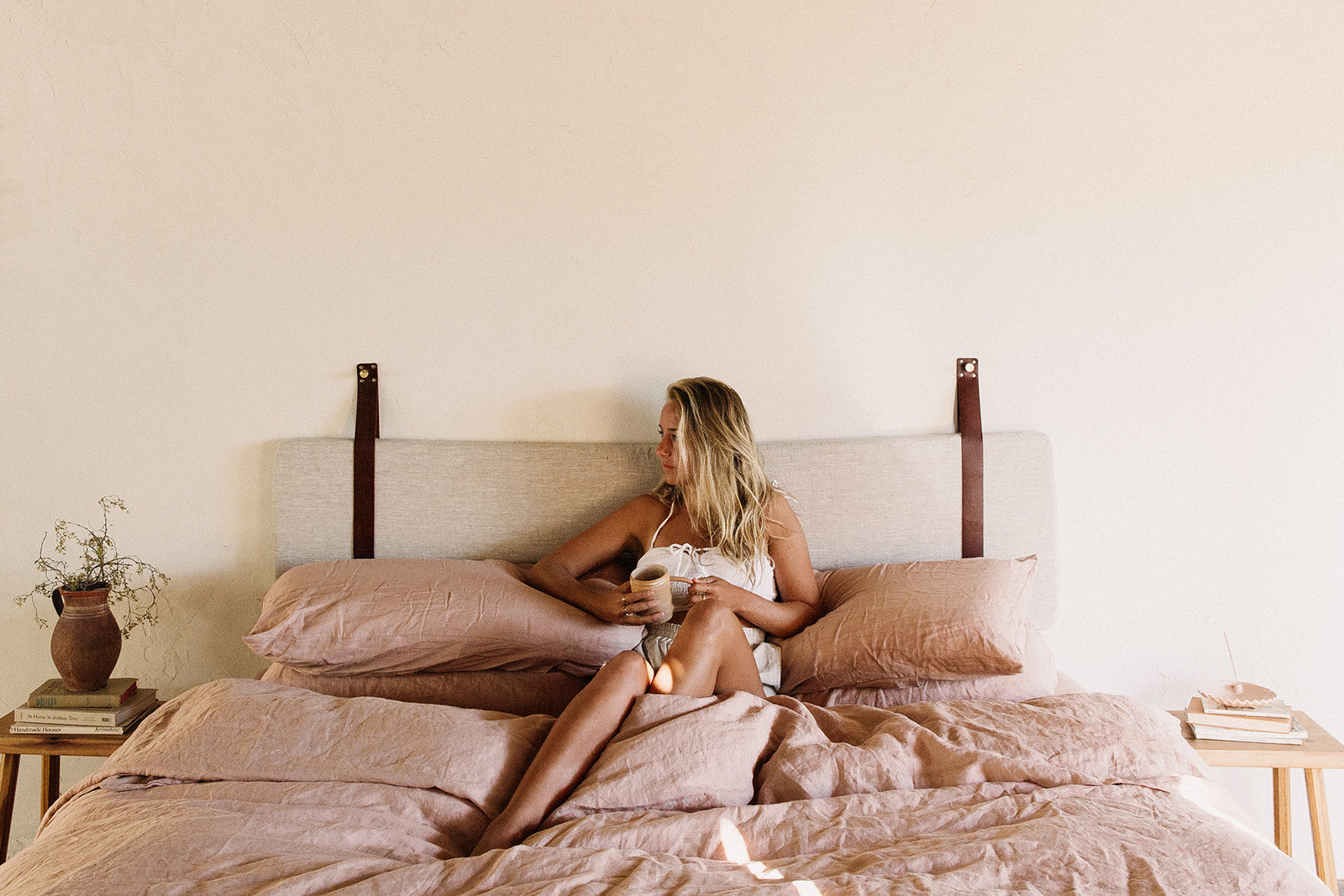 Clay Quilt Cover and Sheet Set featured in a Mexican inspired home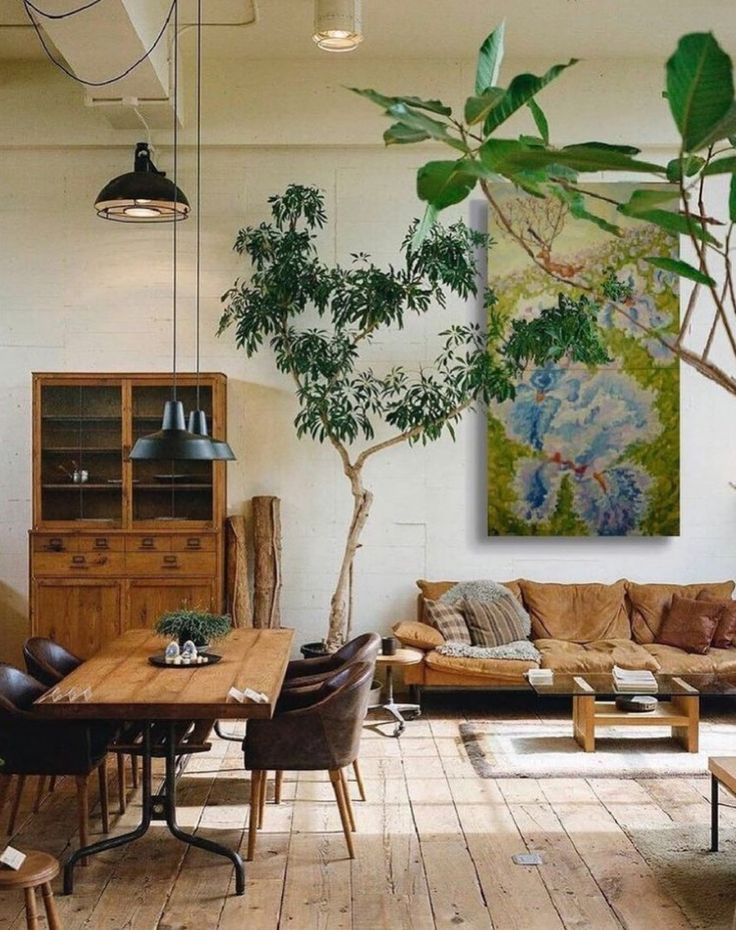 Green, natural and fresh
In a climate that encourages life to flourish, expect to see plants and gardens a big focus within the interiors you will come across. Plants create a calming space, regenerate oxygen and add an extra dimension to your home. I loved walking the streets and taking in the wide tree-lined boulevards and wandering neighbourhoods with immaculate gardens and pot plants out the front of their homes. The parks and gardens in Mexico City are equally impressive and a much needed respite from the frenetic energy of the city is offered within.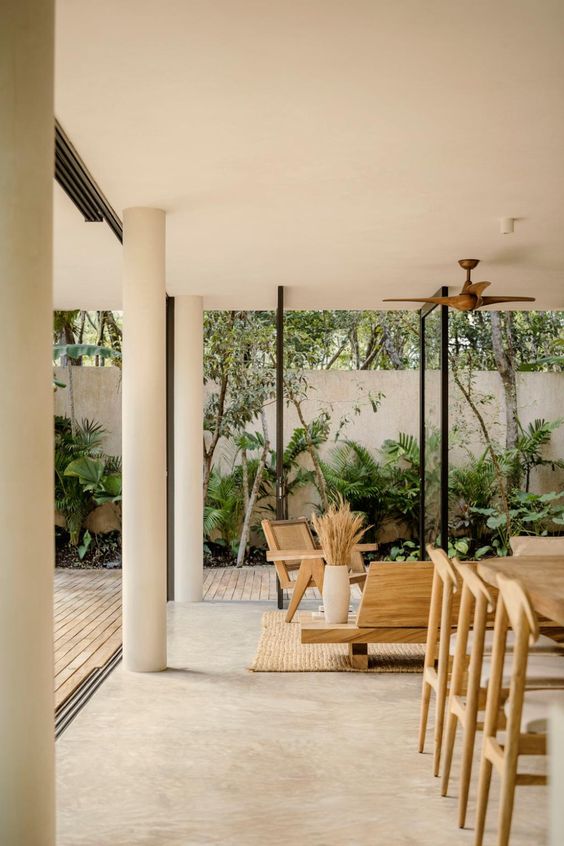 Refined, serene and calming
As beautifully captured in many spaces around Mexico, you will find a focus on this divine style in the coastal location of Tulum. White washed walls, rounded arches, minimal furniture with a focus on using natural materials combine to create a luxe holiday aesthetic. Recreate the holiday every day at home by using neutral tones like Creme, Natural, Beige Gingham, White and tones of Sandalwood.