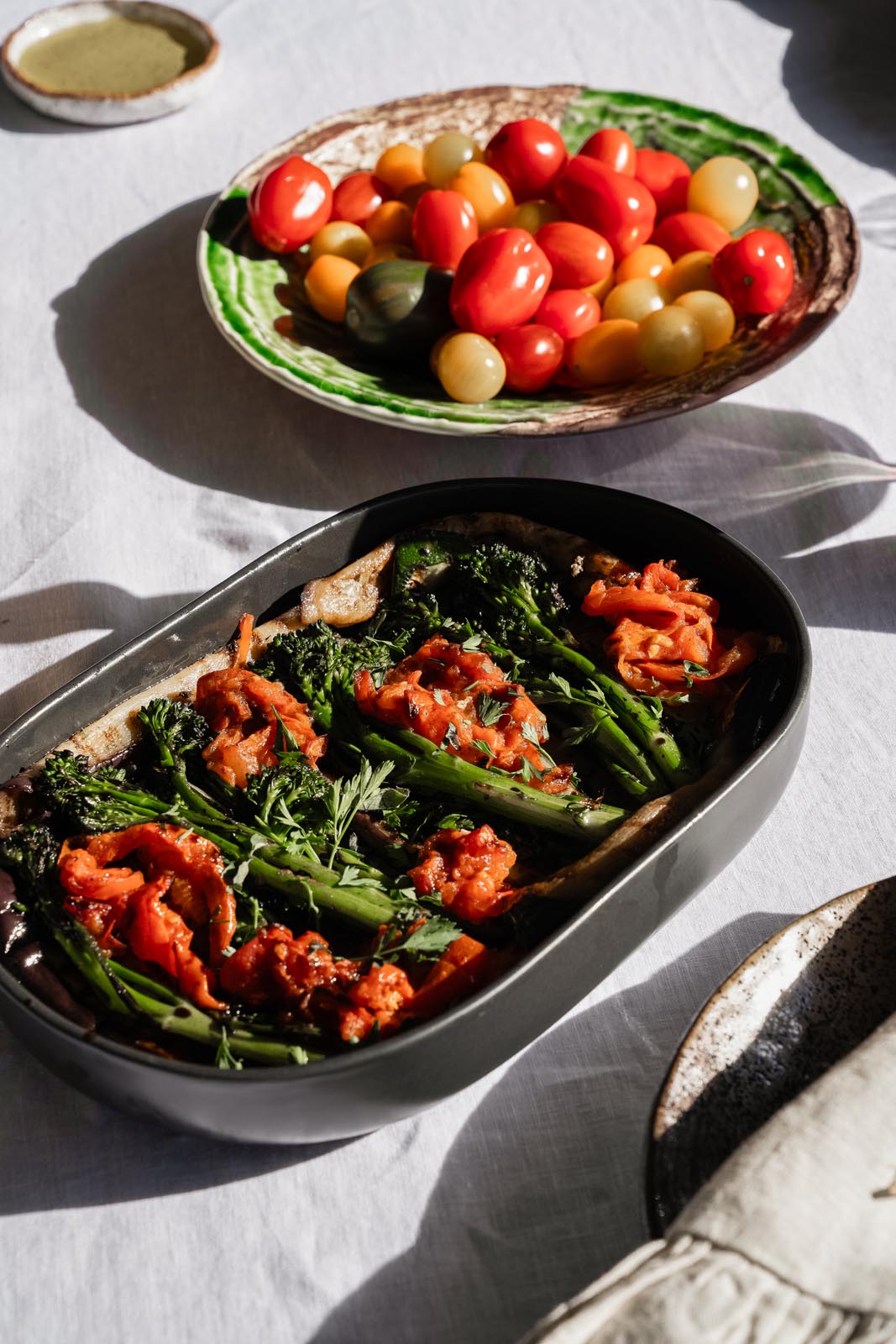 Supper Club: Chargrilled Vegetable Salad with Balsamic Glaze
Posted: 27 August 2023
To celebrate the launch of our new Ruffles Dining capsule collection we joined our Founder and designer, Lauren at her peaceful home in the Queensland hinterland to enjoy a simple but tasty dish that is the perfect shared starter to any memorable meal.
The best conversations happen around the table, and for Lauren her passion for cooking and sharing meals with family and friends has encouraged her to expand our French Flax Linen dining range. This month we launched Ruffles Dining with classic Table Cloths and Napkins to be enjoyed and treasured. Lauren shared a simple dish she regularly makes to serve before the main meal or even as an accompaniment to the mains like fish or lamb.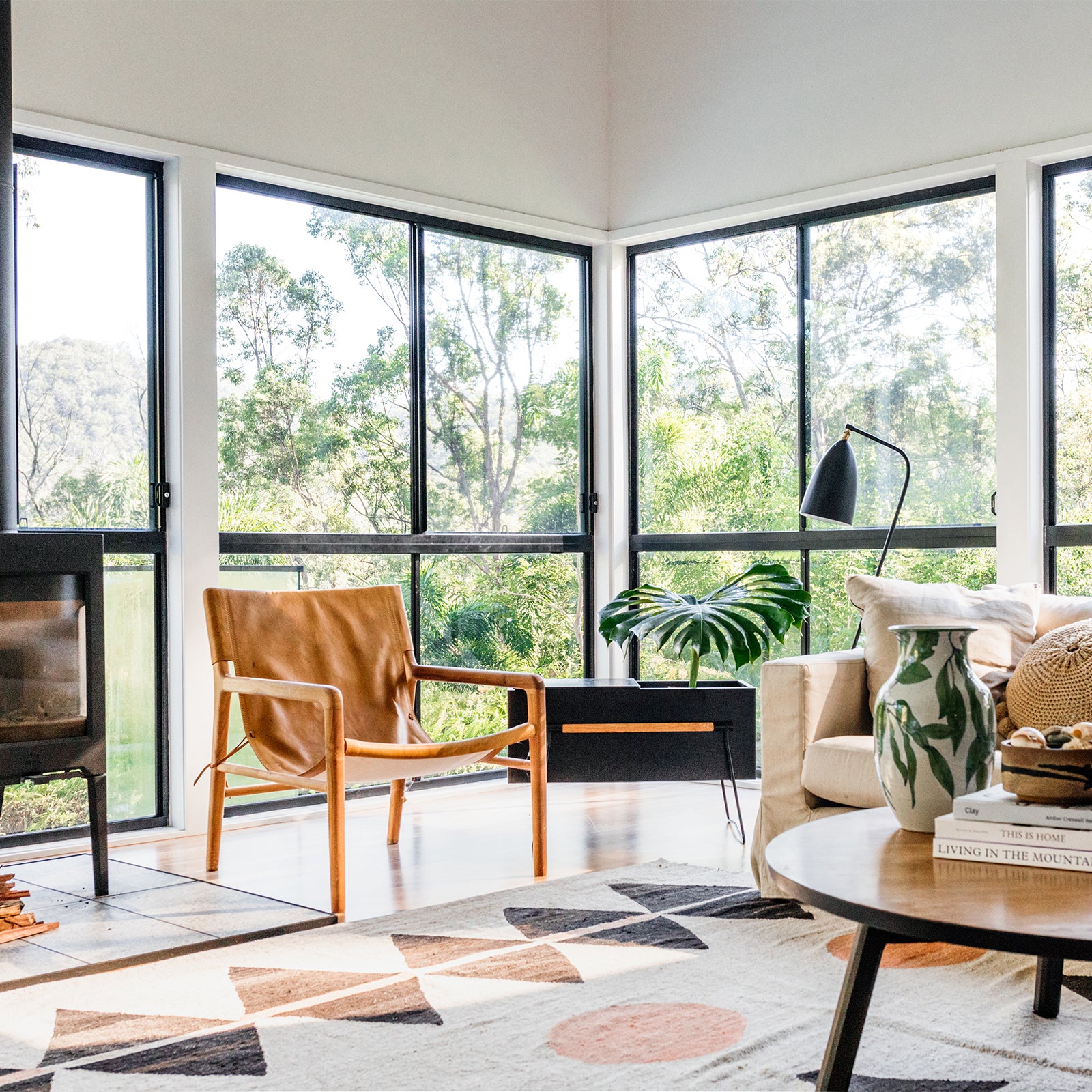 Where is this dinner party being hosted?
Welcome to the leafy and quiet pocket in the Queensland hinterland. Everywhere you look is greenery, and the sound of native birds. Lauren regularly eats outside on her deck that takes in the view in all its glory, perfect for a morning sip of coffee right through to the evening aperitivo hour and beyond.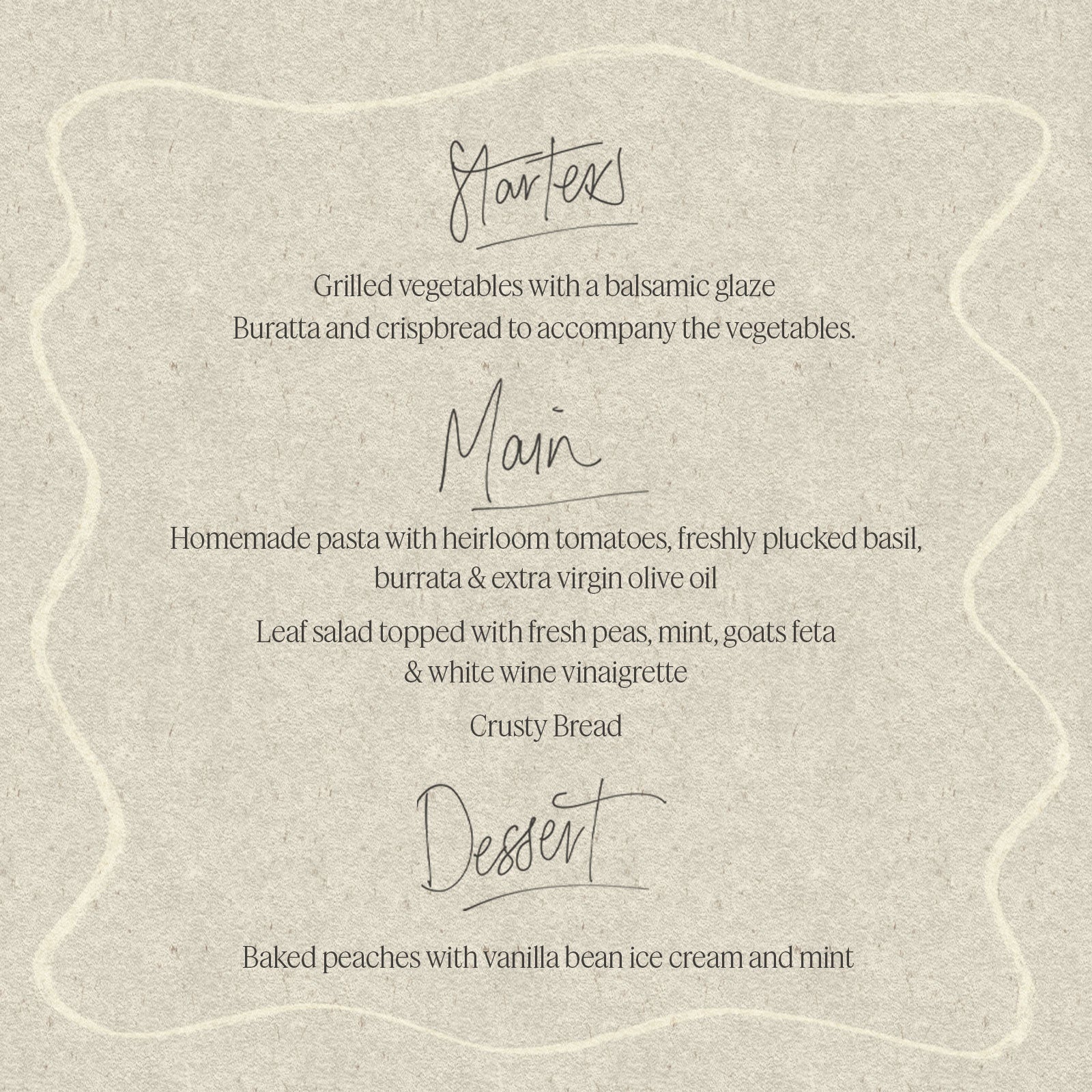 This menu is a celebration of fresh, colourful and Italian inspired ingredients..  
Recipe: Chargrilled Vegetable Salad with Balsamic Glaze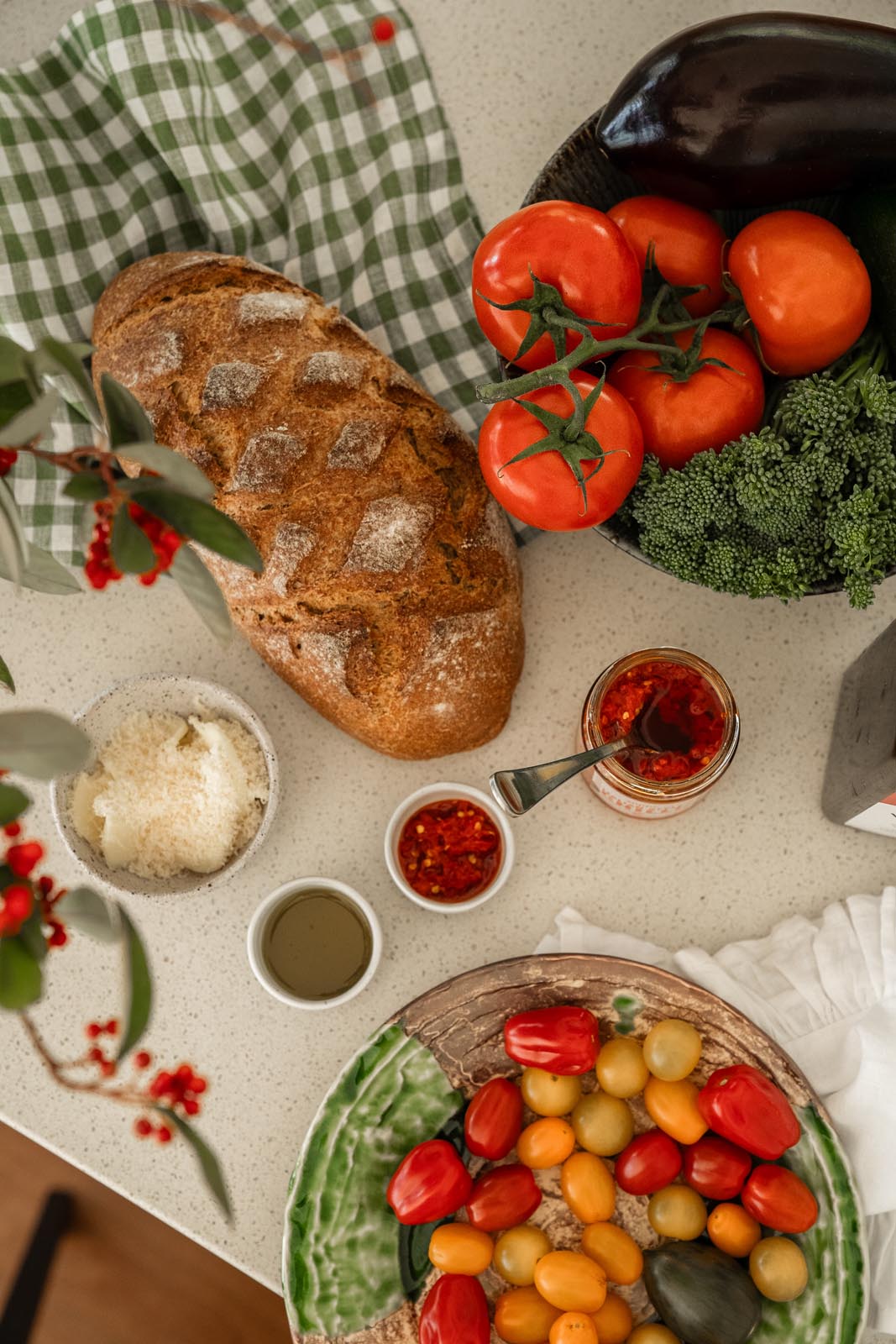 Ingredients


- One bunch of broccolini 
- One large eggplant 
- One large zucchini 
- 8 large good quality tomatoes 
- Salt and pepper
- Good quality extra virgin olive oil (a few good glugs)
- Balsamic glaze
Method


1. Preheat the oven to 175 degrees.


2. Next, start by preparing the vegetables. You can be a little rustic in your approach but slice the eggplant and zucchini longways into thin strips, slice the tomatoes and trim the broccolini.


3. You'll want to pop your tomatoes in the oven to get them cooking, the aim is for them to almost get a bit caramelised so they turn into a tomato like jam. Layer them out in rows then give them a good glug of oil and sprinkle of salt and pepper. Place them in the oven and then check on them in about 10 mins. When you check on them you might want to give them a bit of a stir in the pan to help the jam making process a bit!


4. Next you want to have a pan heating up - the important part is it needs to be a cast iron griddle pan so it means when the vegetables cook and char they get those lovely little charred lines across them! Let the pan get really hot where it's almost smoking then add a good glug of the olive oil and start cooking the vegetables in batches.


5. You can start with the eggplant first, in my pan I can usually fit about 3 slices long ways. I keep cooking them then remove and put on a plate.


6. I continue this cooking by doing the zucchini and broccolini in batches as well and put on the plate. 


7. Once all the vegetables are cooked it's time to prepare the salad. By now (and don't forget to keep checking your tomato jam) your tomatoes should be deliciously cooked as well.


8. Choose a serving plate and arrange the vegetables by taking a portion of eggplant, zucchini and broccolini and repeating. But honestly it's up to you as you might want to keep each vegetable in its own section on the plate. 


9. Now the vegetables are assembled, take your balsamic glaze and drizzle a small amount across all the vegetables. You don't want too much as the tomatoes will already add some sweetness.


10. I'd always recommend serving this with a delicious soft burrata and some bread that has been toasted. You can then almost make your own bruschetta or use the toasted bread to mop up the tomato jam and cheese. Yum!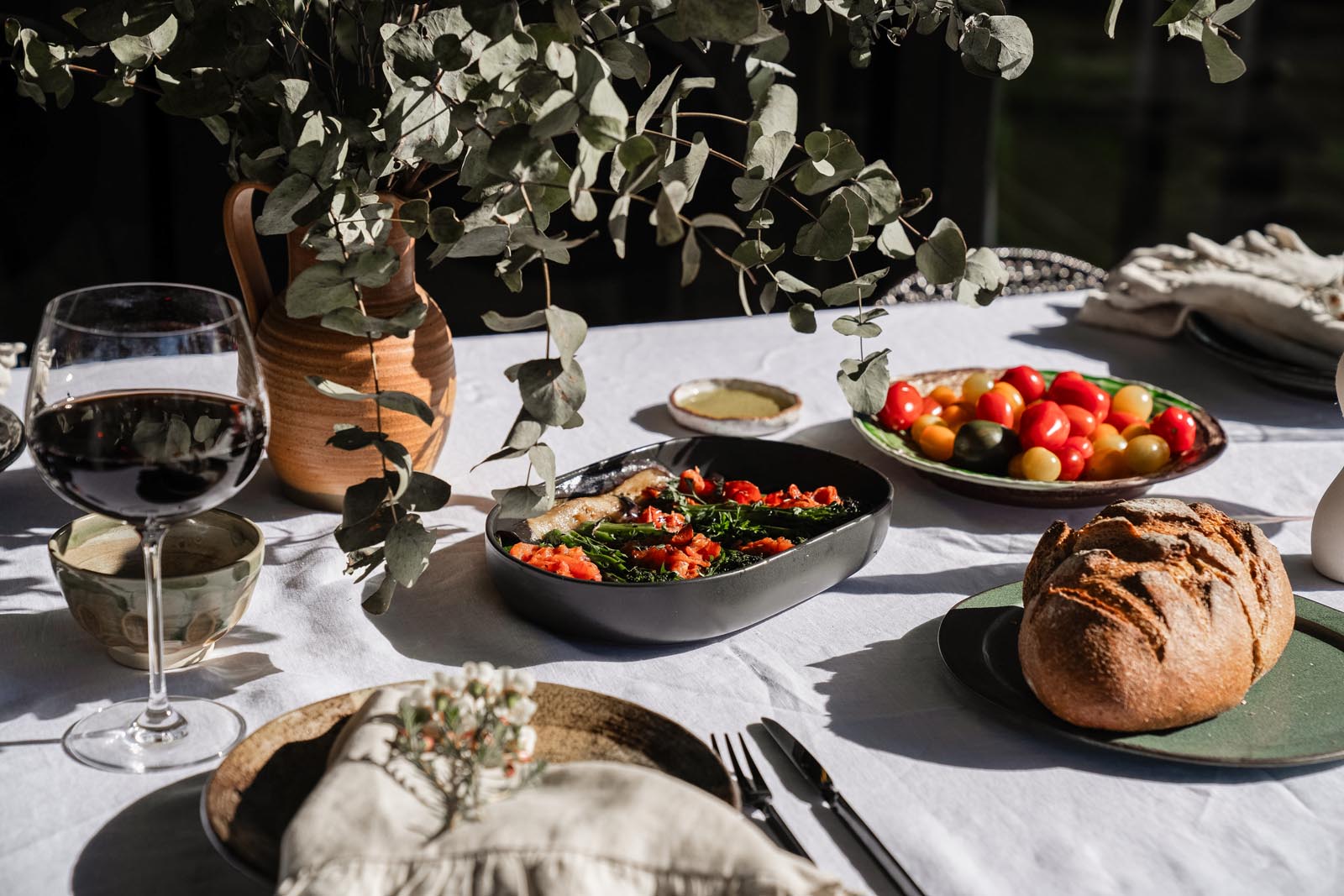 Lauren styles her delicious Supper Club dish on our White Ruffle Table Cloth and Natural Ruffle Napkin Set.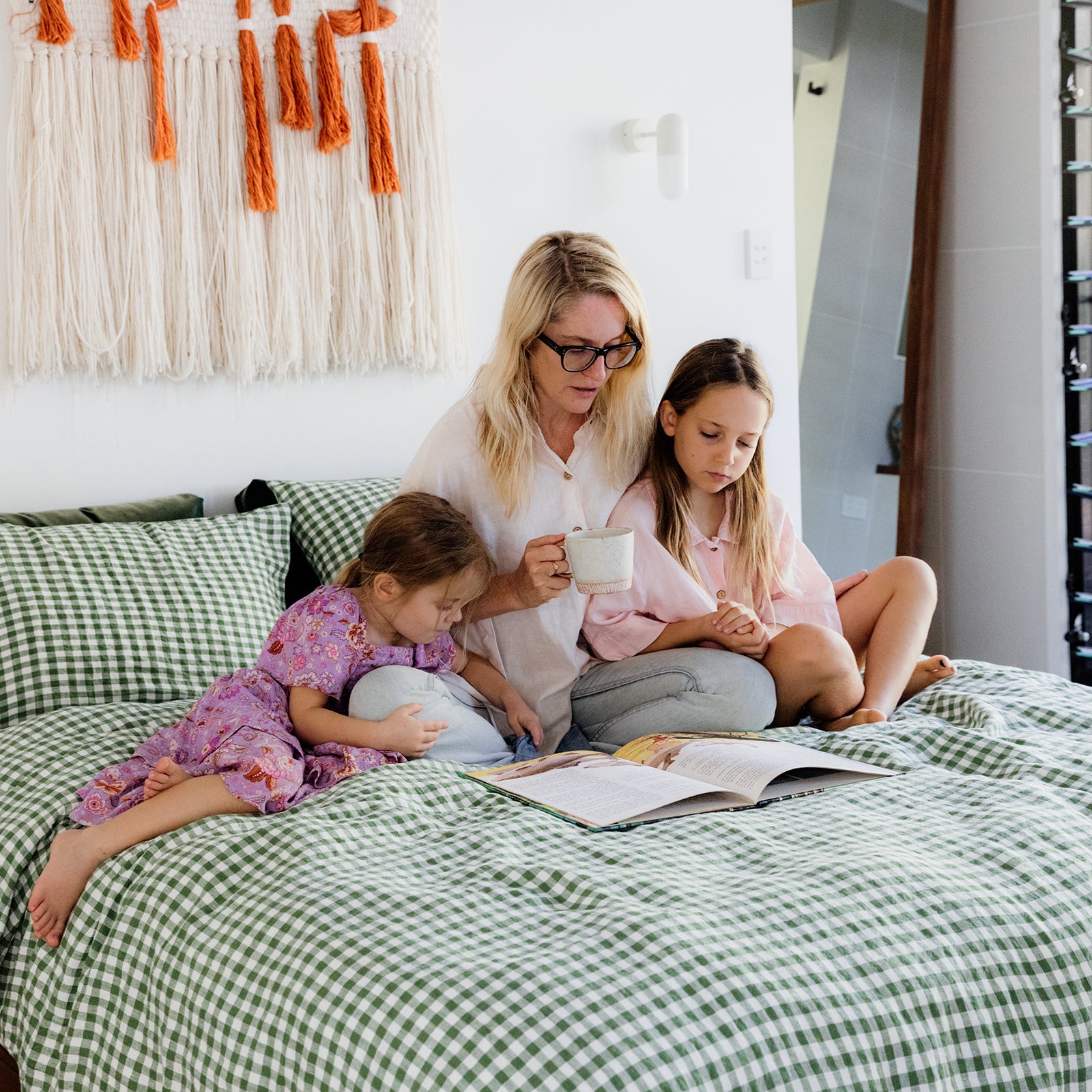 In conversation with our host Lauren
Q: How do the linens work as part of your dinner party design?


A:  I styled the table with our new ruffles dining collection. It has a bit of a European flair I love and the white base is simple but the ruffles details make the table look really beautiful.


Q: What do you love about the dish you chose to cook?
A:  It's pretty simple, healthy and a great sharing starter. There is nothing too complicated or scary about making it. You get some softness form the vegetables, the delicious sweetness of the tomatoes and mixed with cheese and bread and a splash of good wine. It sets you up for a great lunch or dinner with family and friends.
Q: You can invite six celebrities, dead or alive; who would they be?


David Attenborough
Spike Jonze
Hedi Lamarr
Yves Saint Laurent
David Bowie
Helmut Newton


Q: What would the playlist sound like?


Nina Simone
David Bowie
Philipp Glass
Boney M
Serge Gainsboug
Roxy Music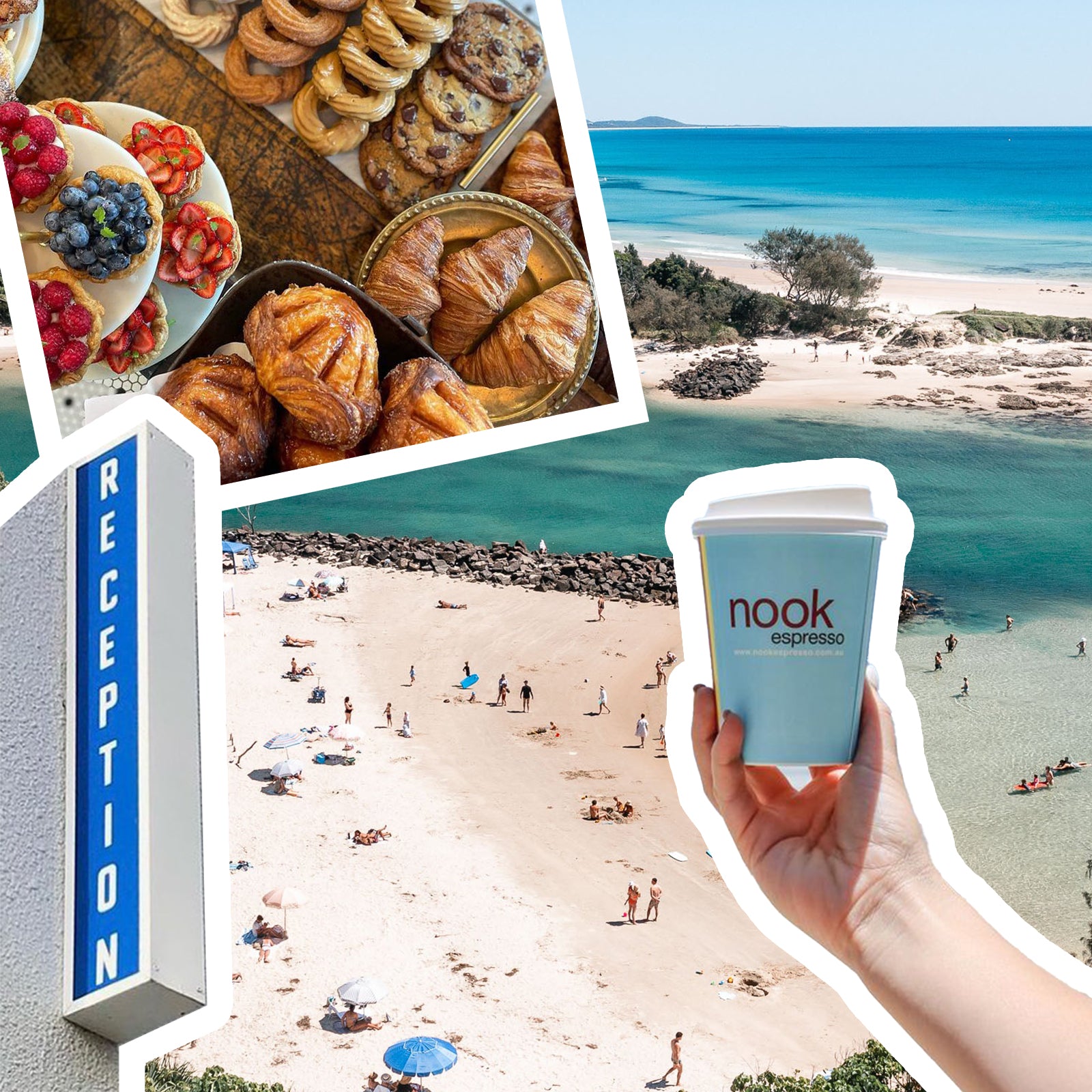 Q: Where you live in the Queensland hinterland, where do you go for?
1. Coffee
2. Deli/cafe
3. Best place to go on a day trip nearby
4. Good pub/wine bar 


1. Nook, Burleigh Heads - it's right across from the beach so perfect to grab a coffee and go for a stroll
2. Tarte is great, it's always packed and has brilliant baked goods.
3. Best place to go on a day trip nearby - Brunswick Heads is perfect for a day trip. You can swim in the beach or river and there are some great spots to eat. I always suggest staying at The Sails Motel!
4. Good pub/wine bar - you cannot go past Paloma on James Street in Burleigh Heads. It's absolutely perfect