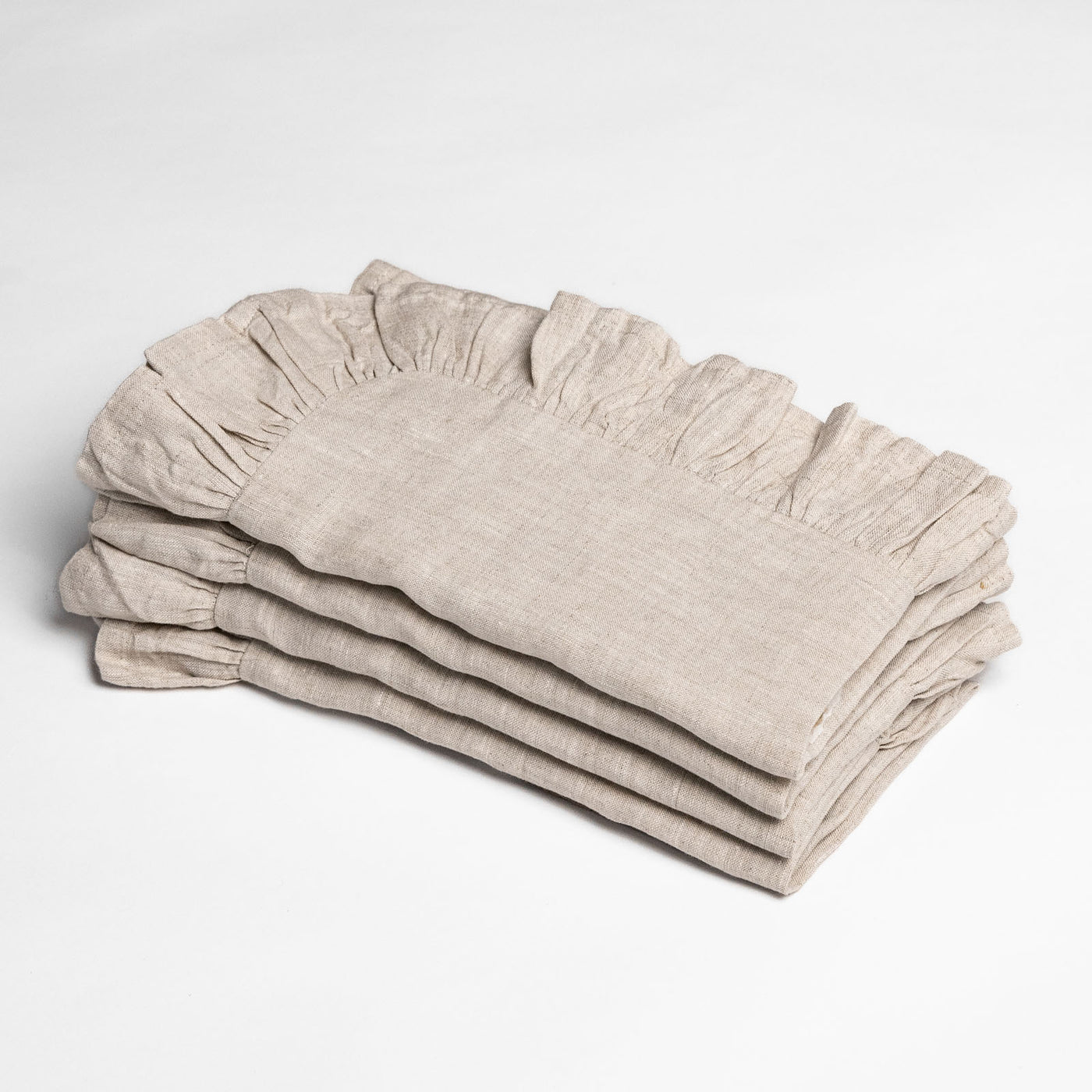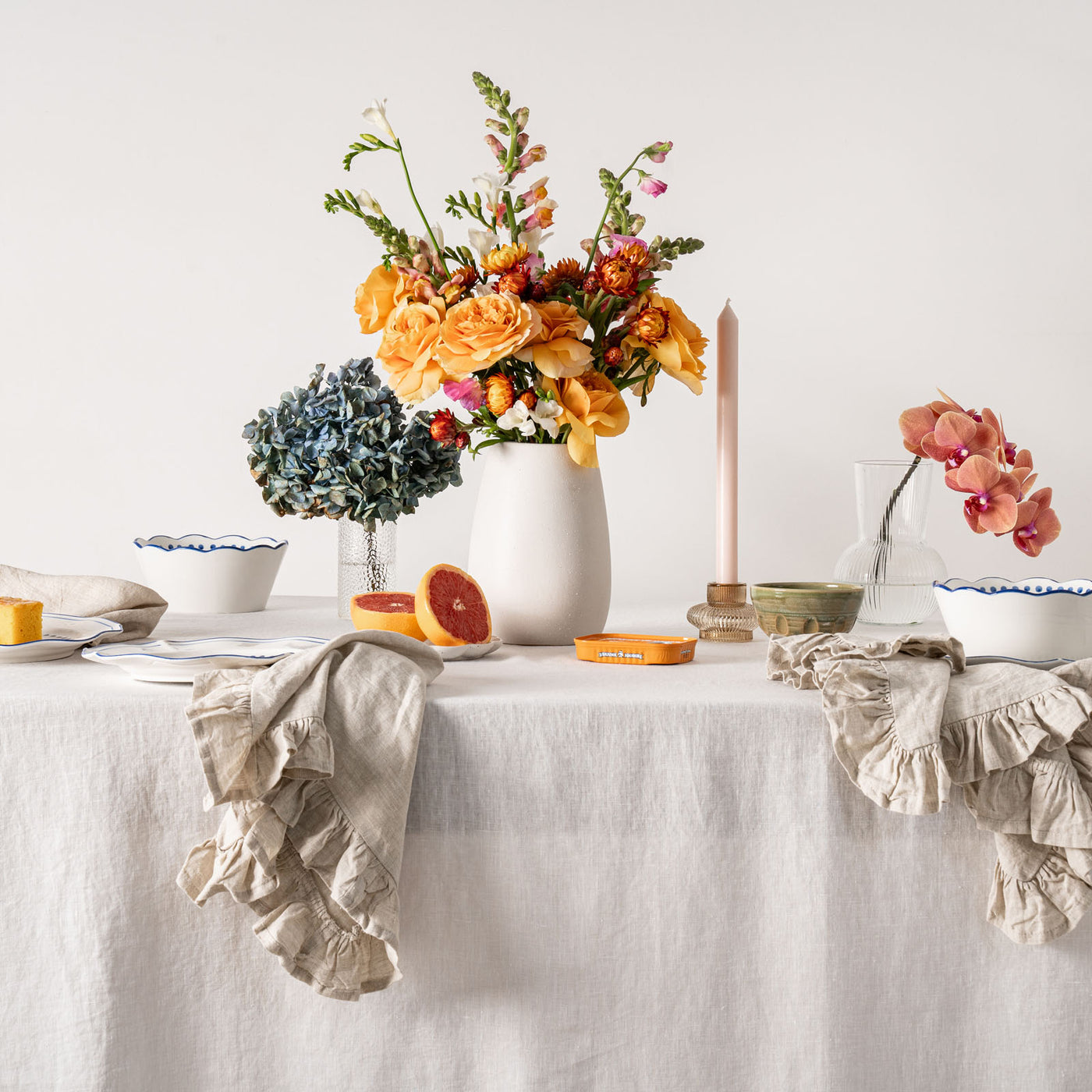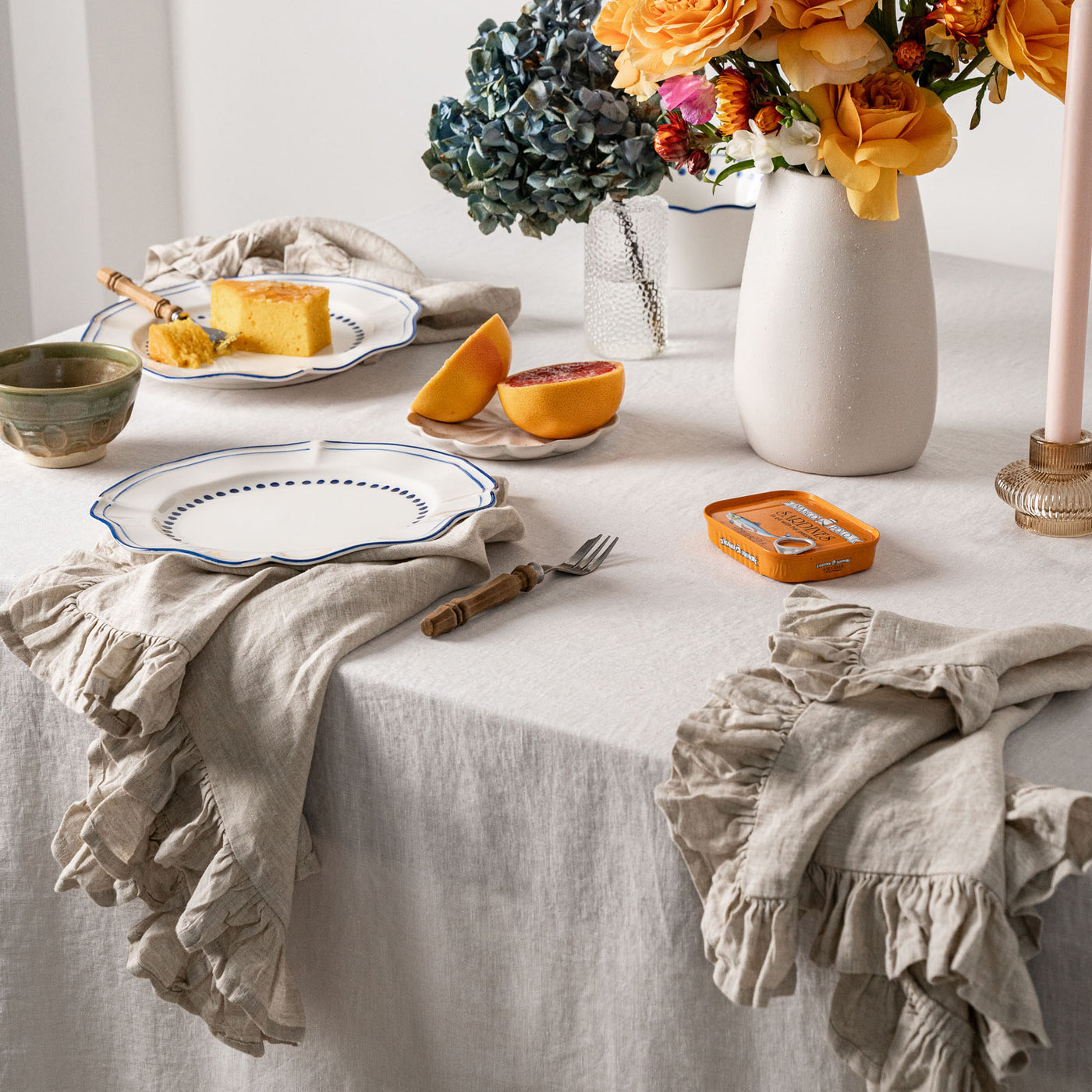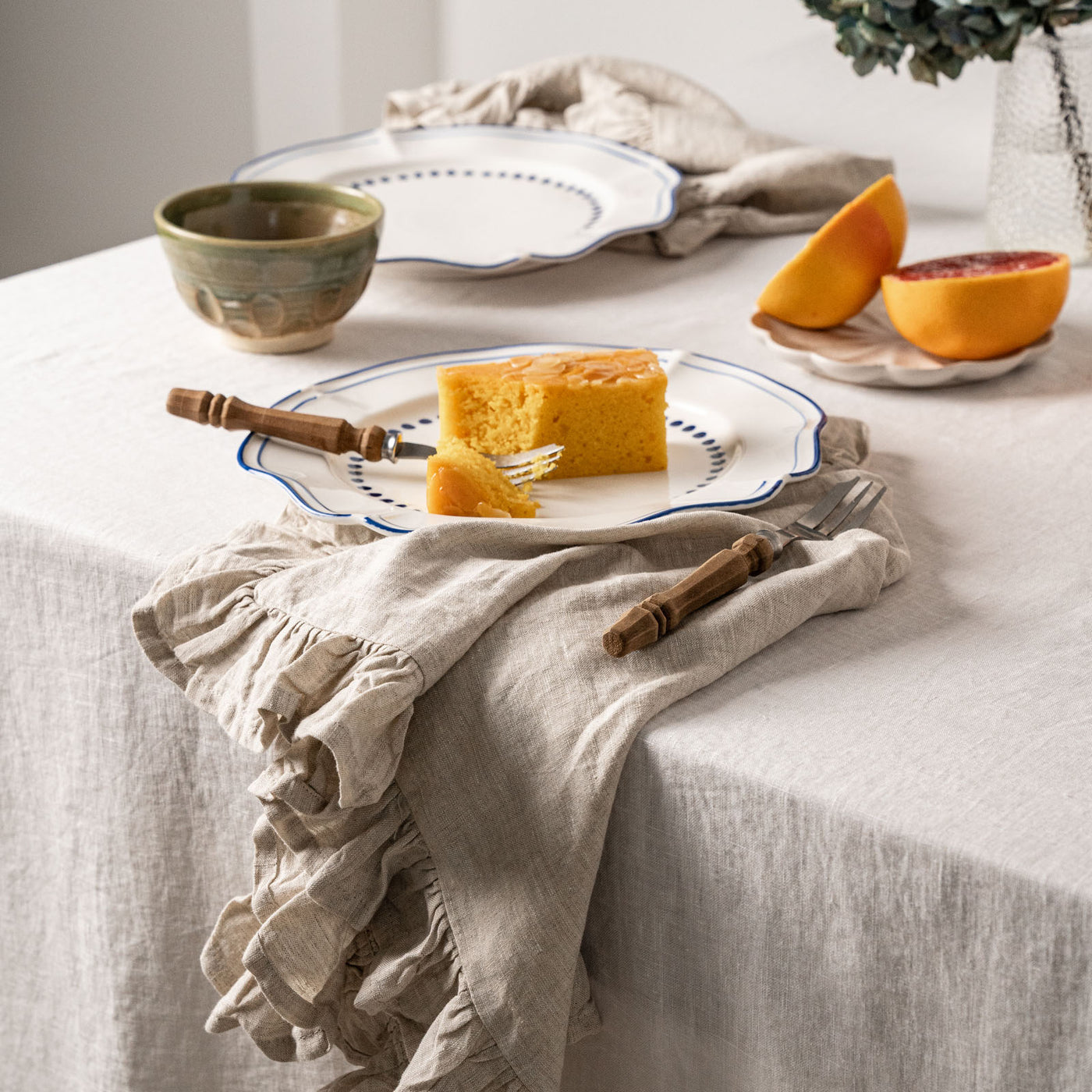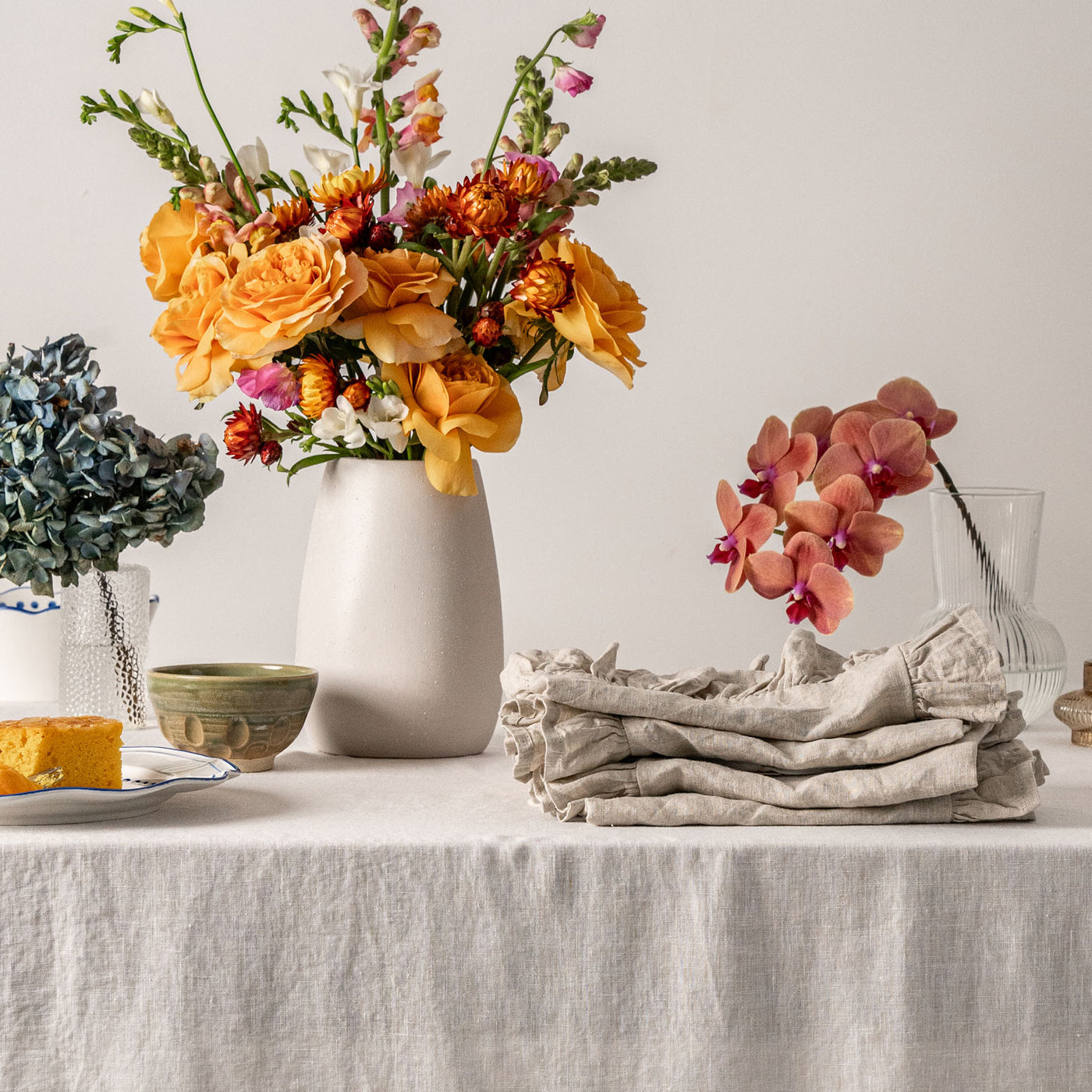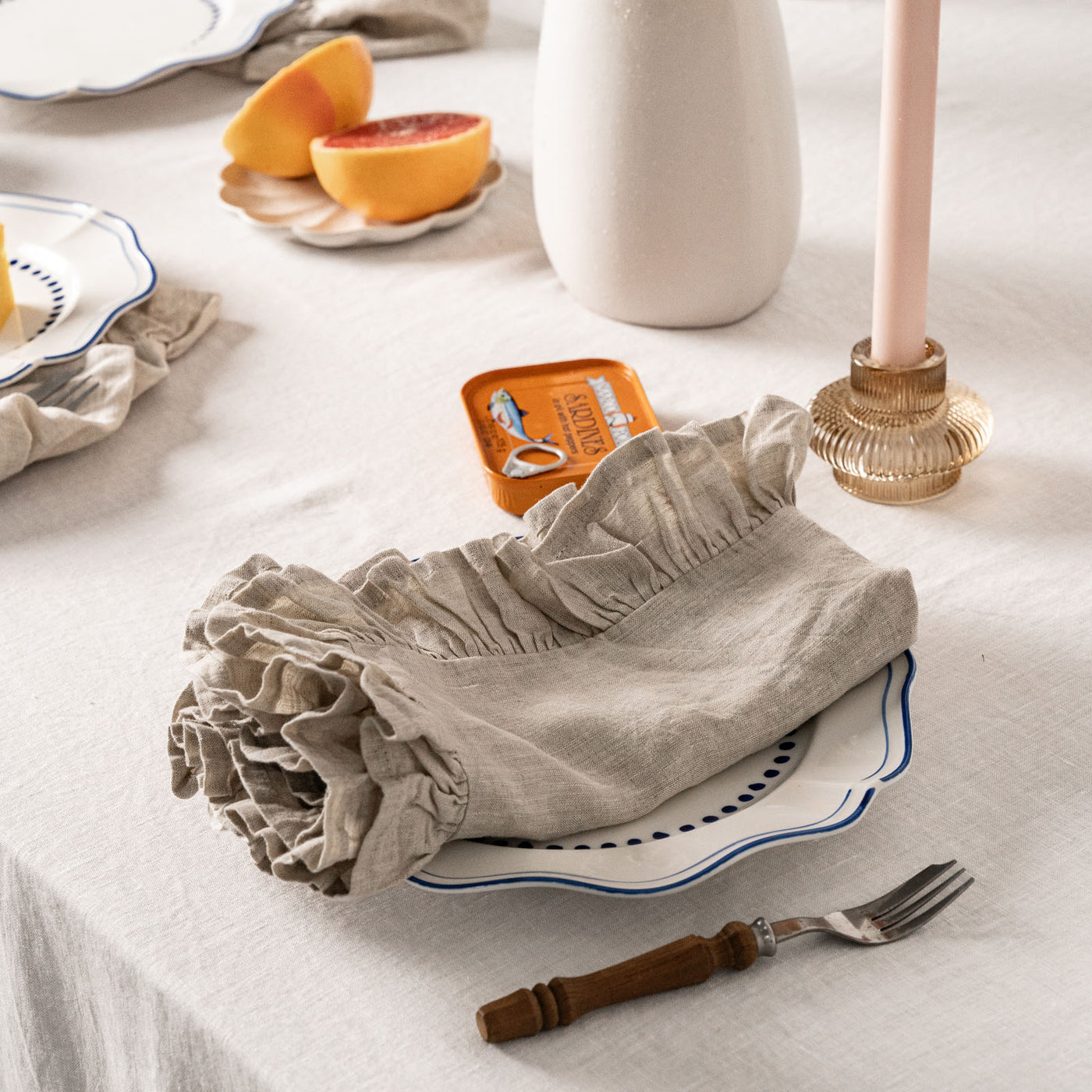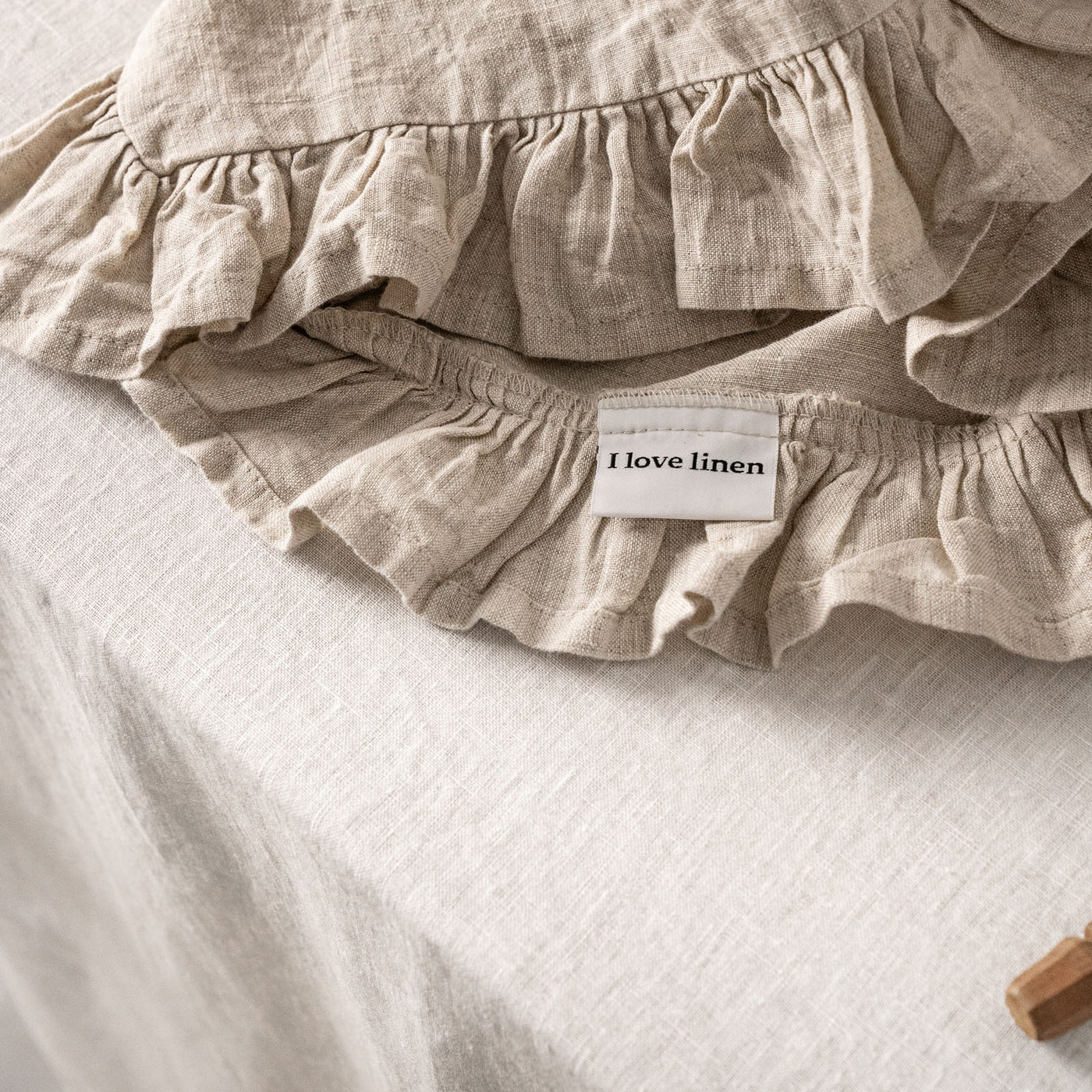 Please select product options below
This size and colour is currently out of stock
Own it now, pay later:
Features
European Flax®
OEKO-TEX®
Stonewashed
Natural Fibres
Hypoallergenic
These charmingly ruffled linen napkins are your new table styling hero
Add a stylish ruffled touch to your dining design with our luxury French Linen Napkins in Natural. Messy hands, clumsy spills and mouth-full laughter - we have...
Add a stylish ruffled touch to your dining design with our luxury French Linen Napkins in Natural. Messy hands, clumsy spills and mouth-full laughter - we have you covered. Arriving in a set of four, we hope to make the everyday moments you love beautiful with French Linen Napkins. Whether you're creating a backyard picnic, hosting an elegant soiree, or settling in for a soothing night for one, let our Linen Napkins elevate the moments you love.


100% French Flax Linen in 170gsm will make for a beautiful dining experience

Set of 4 napkins, so you're always prepared

Very cute ruffled edge

Julia Child's once famously said "People who love to eat are always the best people", and we tend to agree.

The quality of your linen is determined by the flax it is made from. We only use premium European Flax® grown in France that makes all the difference to the quality of your dining experience.

Put simply, we do linen, better. Deliciously soft and supple, setting your tablescape with a set of our French Linen Napkins will enhance the positive mood of your dining experience because a well styled table always adds a little extra something to the feeling in the moment.

Please note, Linen is prone to wrinkling and in transit your napkins may undergo pressure and movement. Note that the images of our napkins have been styled and steamed.
We know a lot about linen (in fact you might say we're a tad obsessed with this glorious fabric), so when you shop with us you're treating yourself to premium linen fabrics woven with the best European Flax®.

The journey to create your beautiful table setting starts with the humble French flax plant. It is harvested, woven, dyed and carefully sewn into deliciously soft OEKO-TEX® linen fabric.
Stonewashed French linen is a delicate fibre, so always treat it with respect. We understand this bedding is an investment, so follow all the care steps in our care guide here to ensure the fibres are maintained for the longest time possible.
Get your beautiful designs delivered free to anywhere in Australia.

Delivery time after your order is dispatched is 2 to 5 business days for NSW/QLD/ACT/VIC/SA. Please allow up to 10 business days to ship your beautiful parcels to NT/WA/TAS and remote locations.

We understand you may change your mind and want to swap your colours – we're here to help! You have 30 days from receiving your goods to return for exchange or refund, provided the items are still in their original packaging and unused.

We also ship internationally with DHL Express and shipping is calculated at checkout (depends on size and weight and country we're shipping to).

Read the full shipping policy here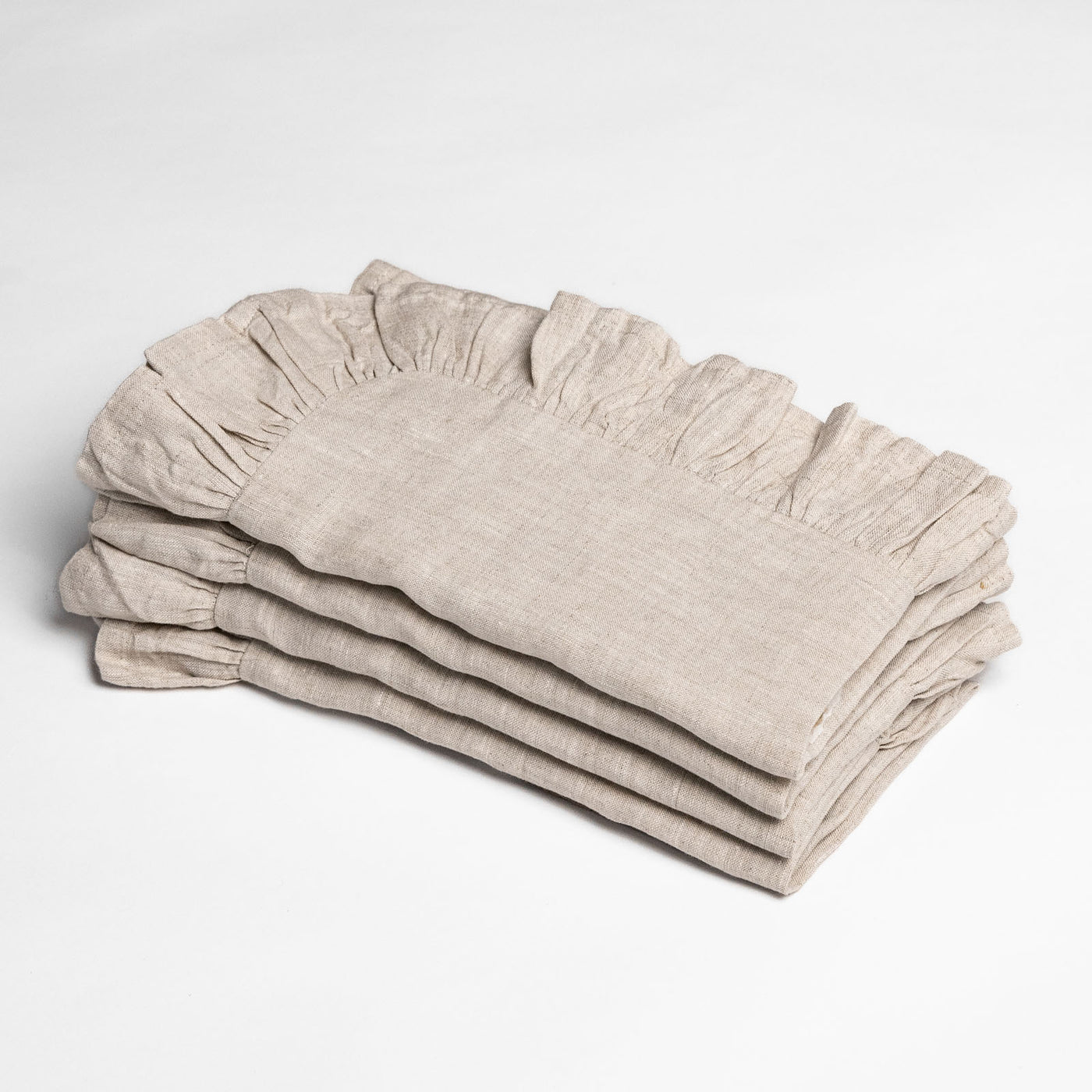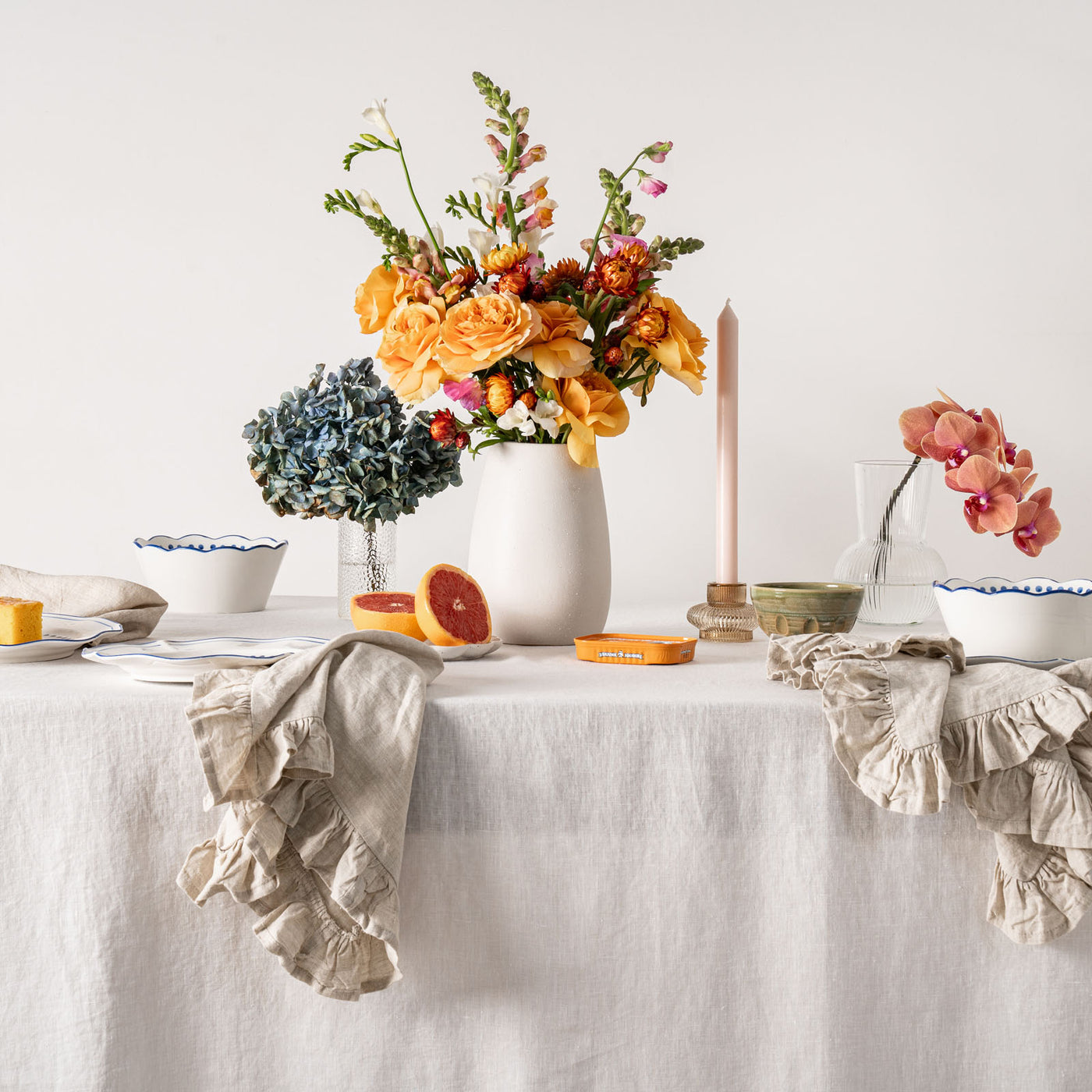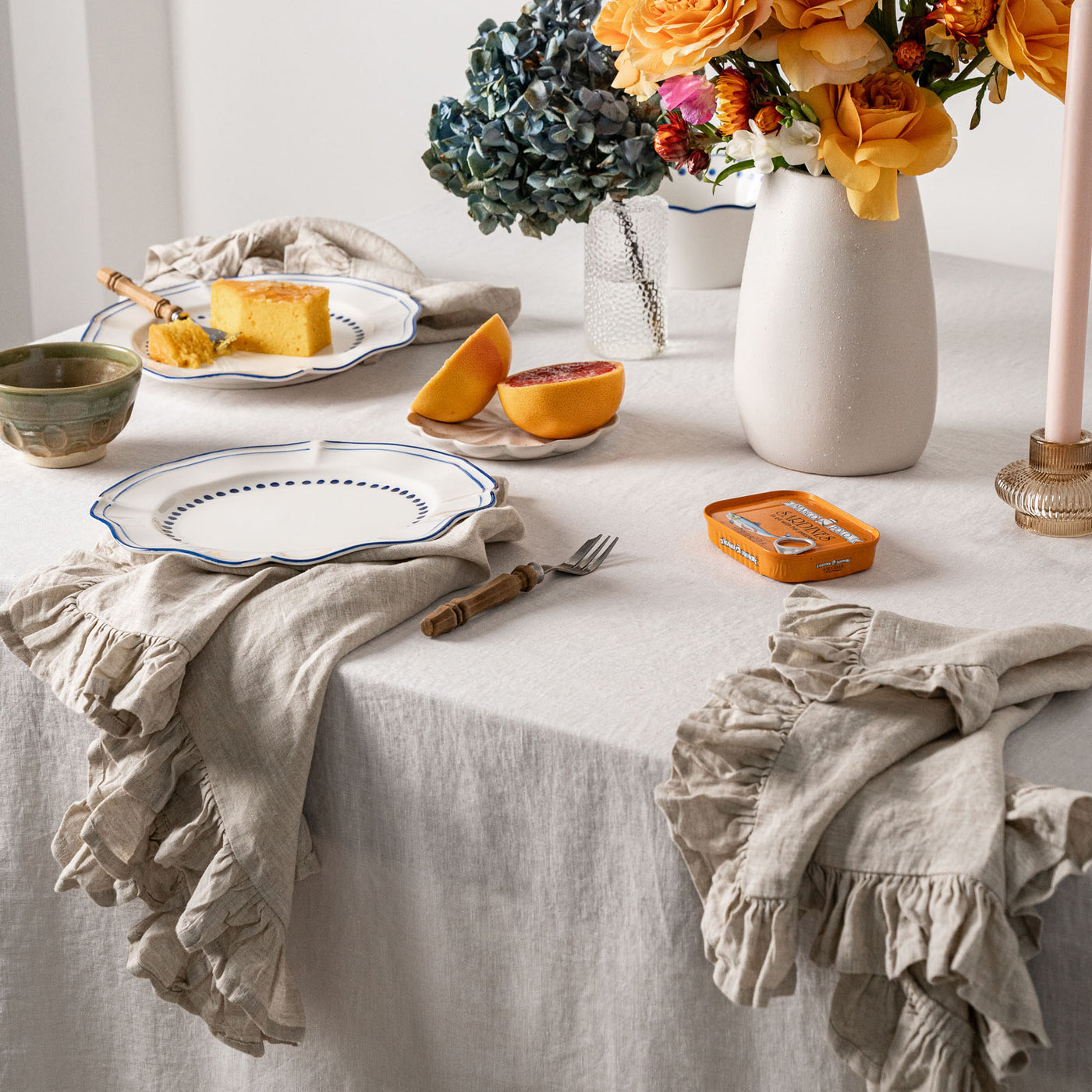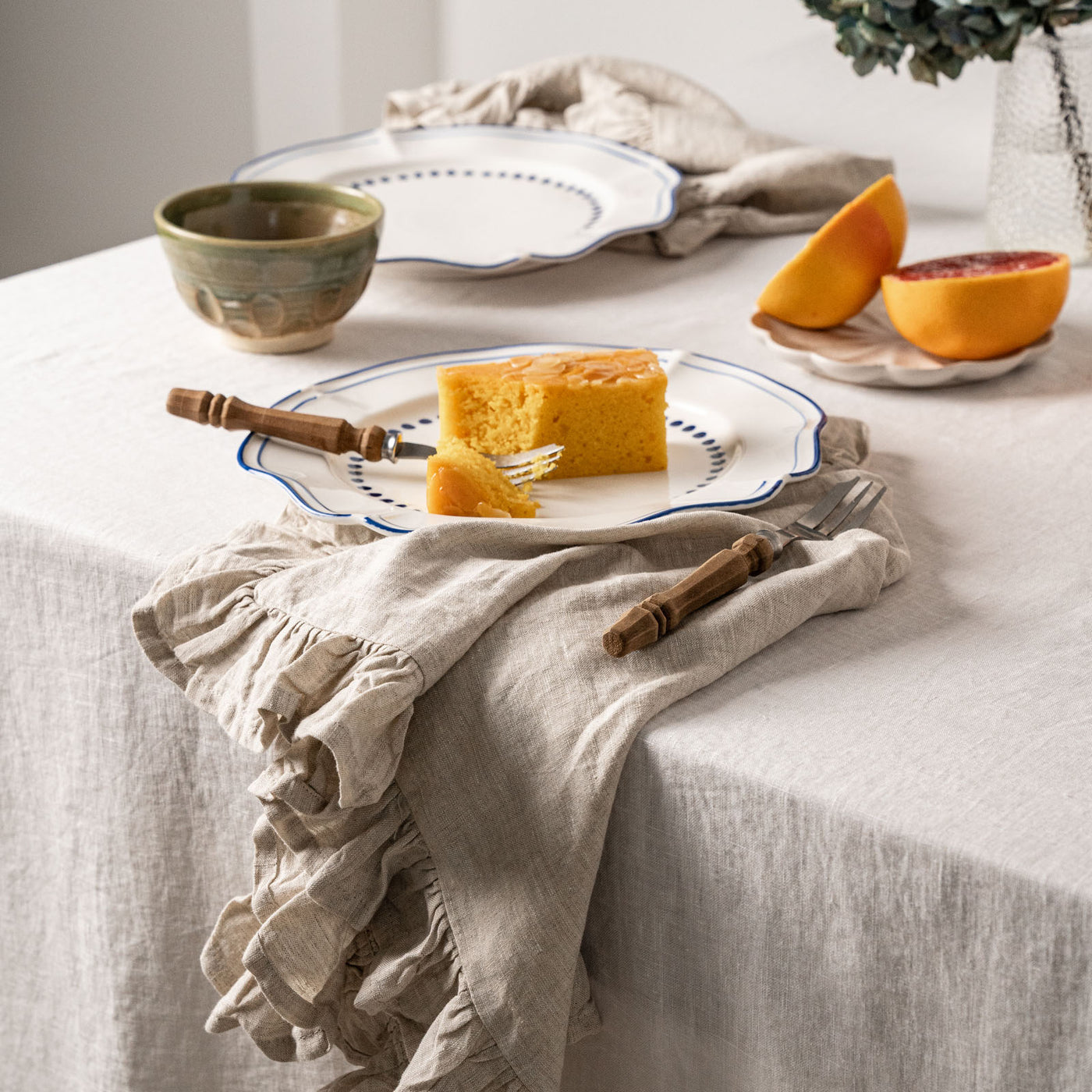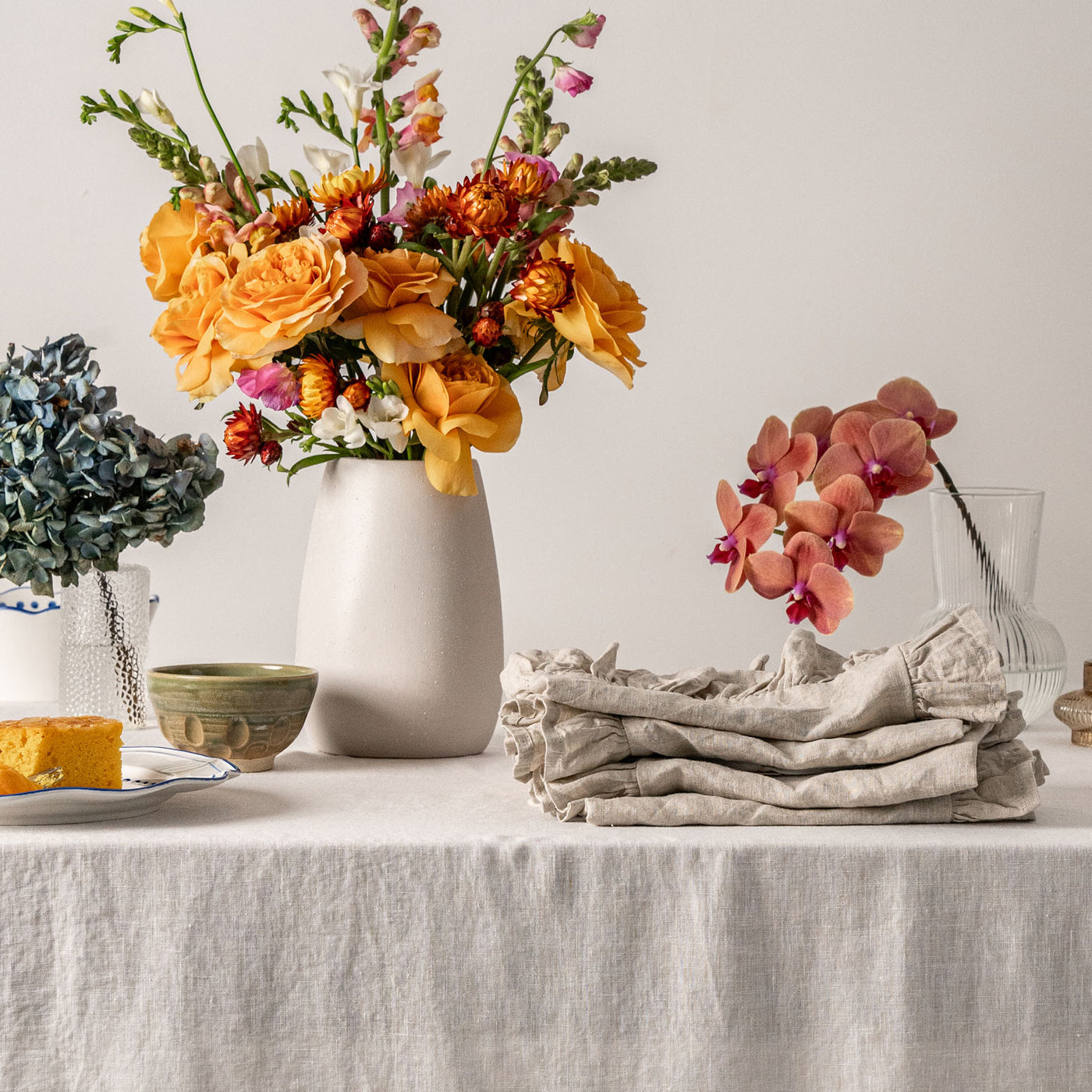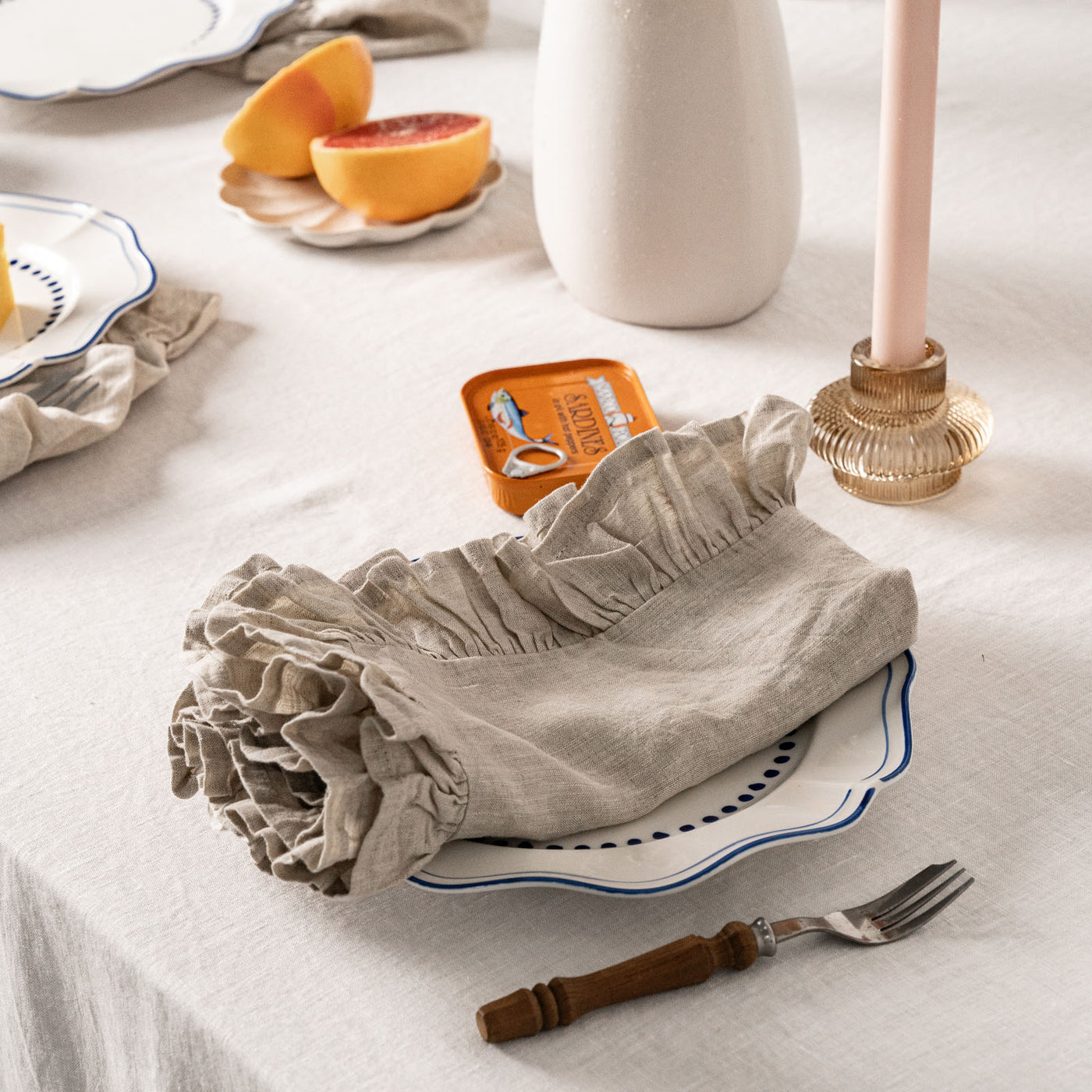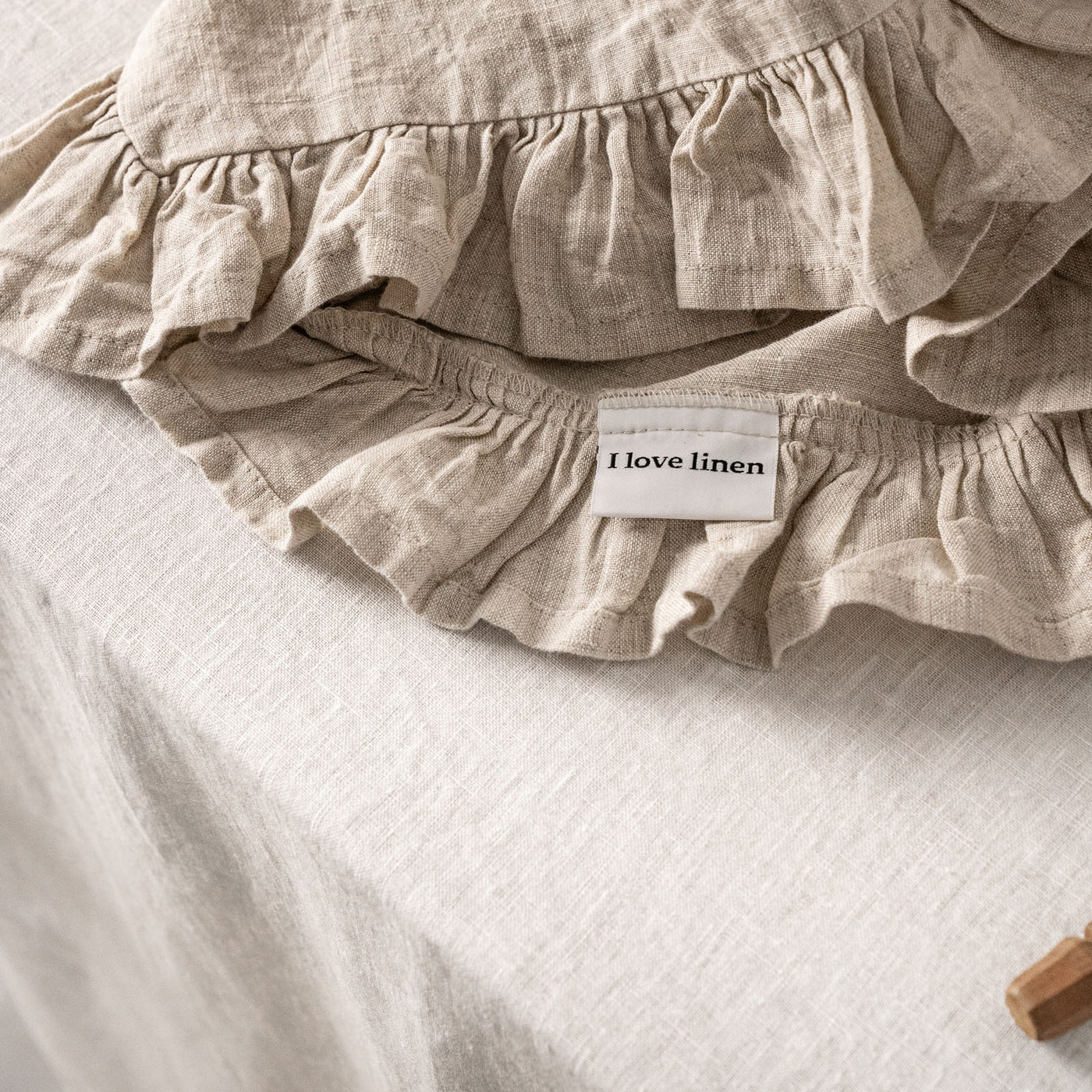 For a meal that becomes an experience, choose linen
Woven from flax grown in France and stonewashed to give your table aesthetic charm, layering the table with linen will impress your guests and turn a simple meal into an experience. It's amazing what a little simple styling will do to lift your mood and set the right feeling for your next dining occasion.
Quality
Premium quality shipped with a sustainable footprint.
Rewards
Shop & earn rewards today.
Crafted Fabrics
We take time to design long lasting pieces.
Customer Approved
Read our reviews - customers can feel the difference.
Gentle on Earth
OEKO-TEX® fabrics non-toxic dyes.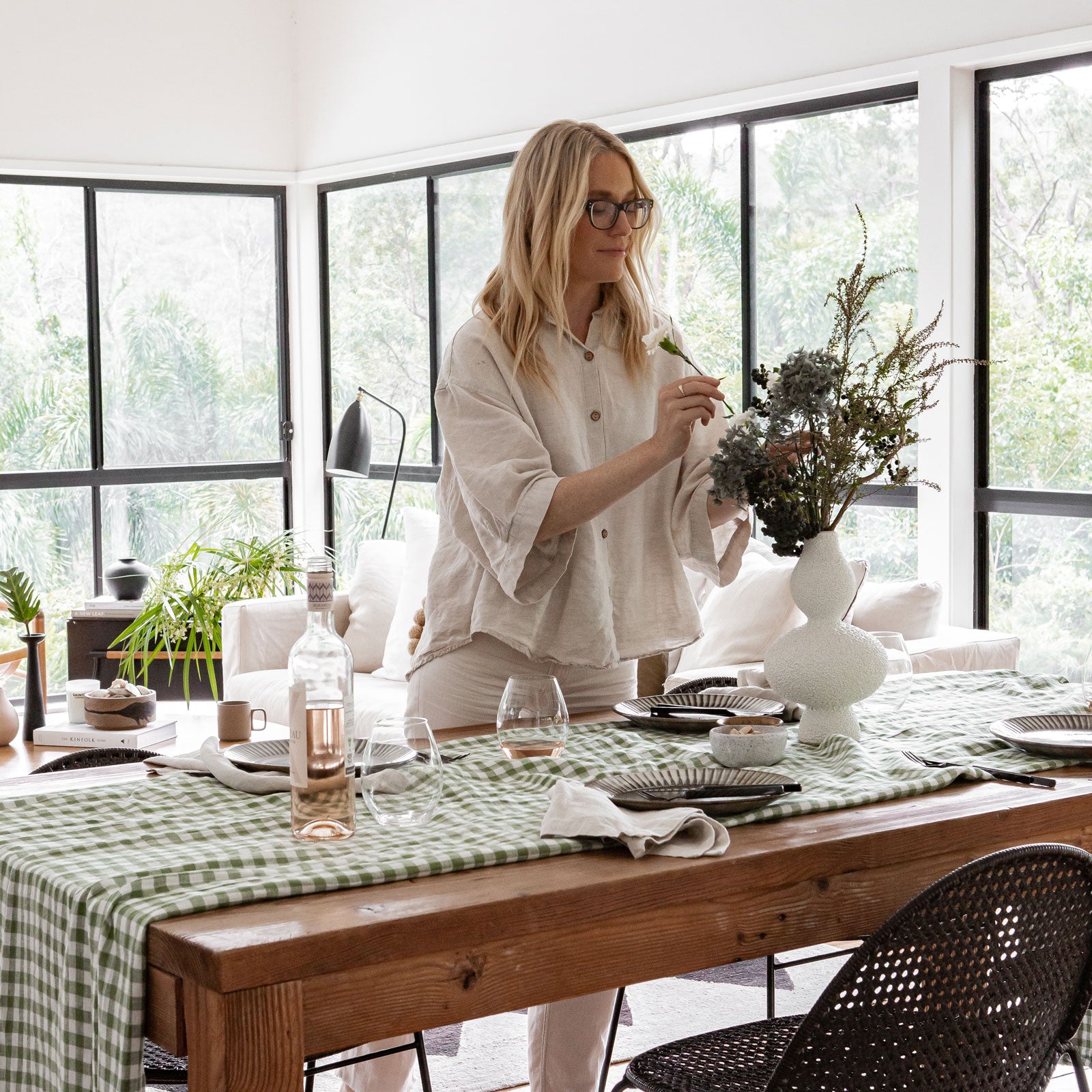 We are dining enthusiasts at heart
Our Founder Lauren (pictured right), prizes cooking and eating amongst most pastimes (well apart from sleeping in delicious linen of course), and the designs we bring to you are considered in a way that will make your styling look beautiful and enhance the enjoyment you get out of hosting a simple lunch or important event.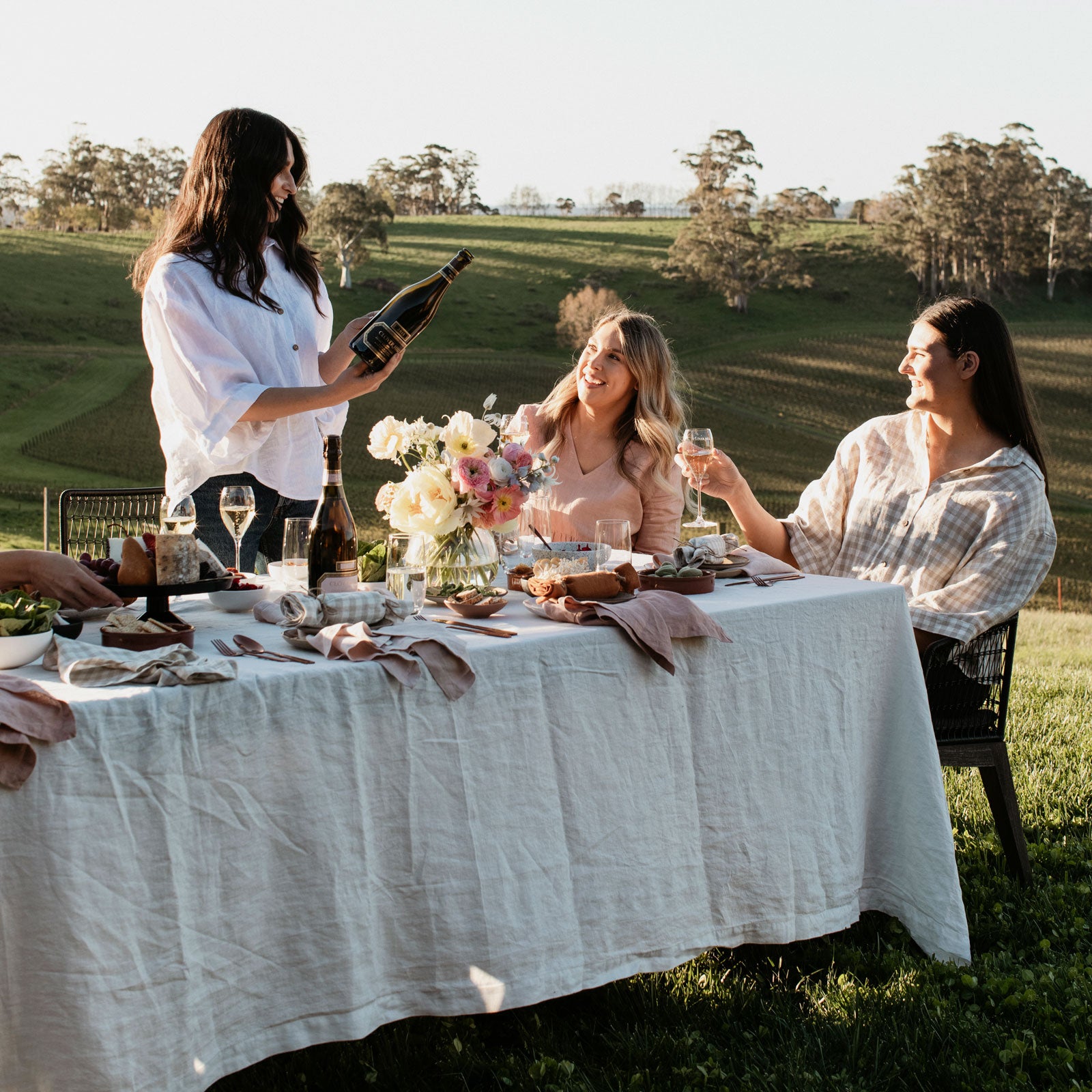 Join the community of food lovers
We love hearing from customers about the recent dining events, as well as highlighting our food heroes. Hint: make sure you've signed up for our emails to get recipes, profiles and more.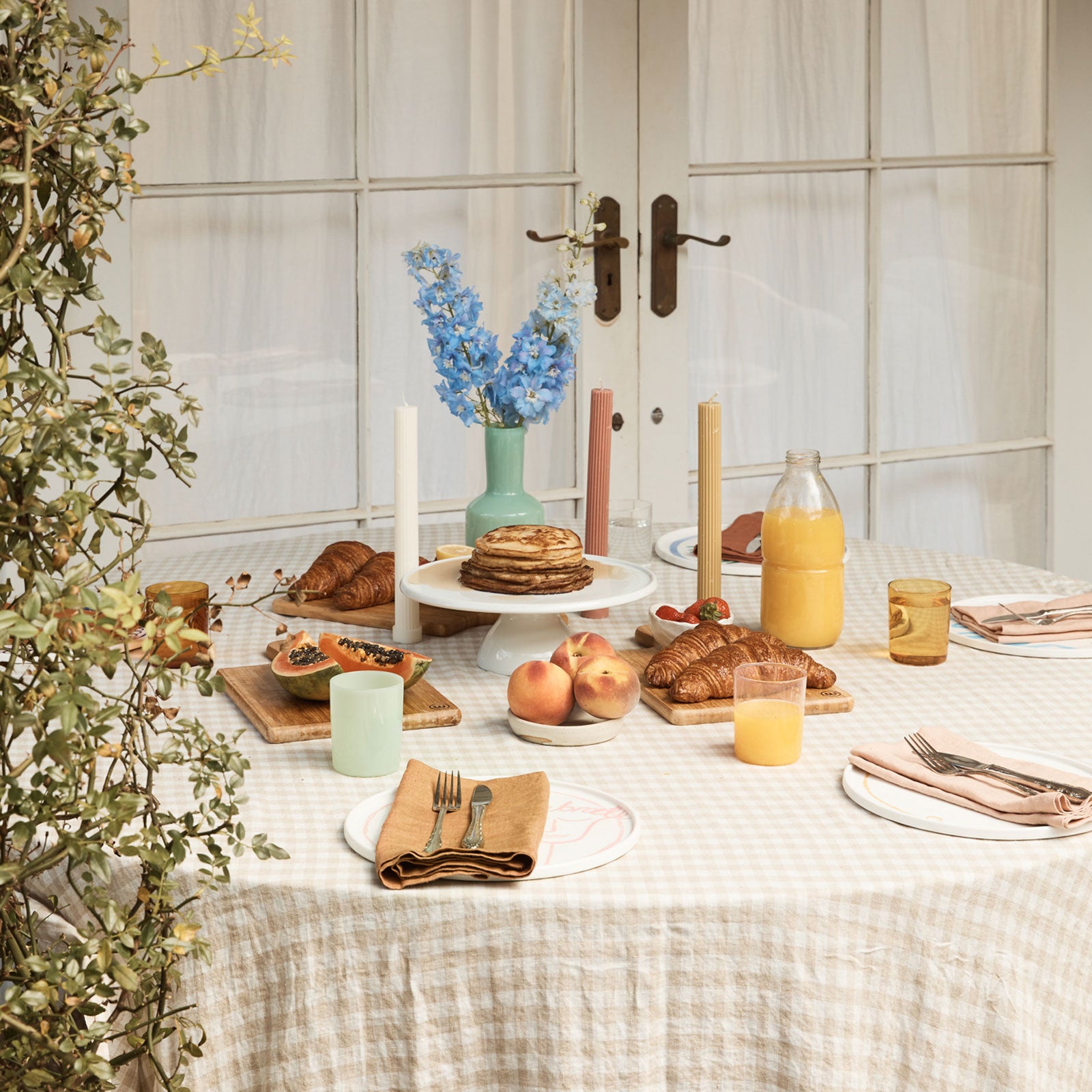 Sourced From Nature, Woven For you
Linen comes from the flax plant, and is one of the most sustainable fibres on the planet. Our OEKO-TEX® certfied fabric is gentle on you as you dine. Our signature French linen is prized by our customers for its texture and softness, and high quality.
"The perfect addition to my dining table"
Matilda
"As usual the quality is the best and I always love shopping on your site"
Tina
"Found the perfect napkins for my birthday lunch!"
Nadia