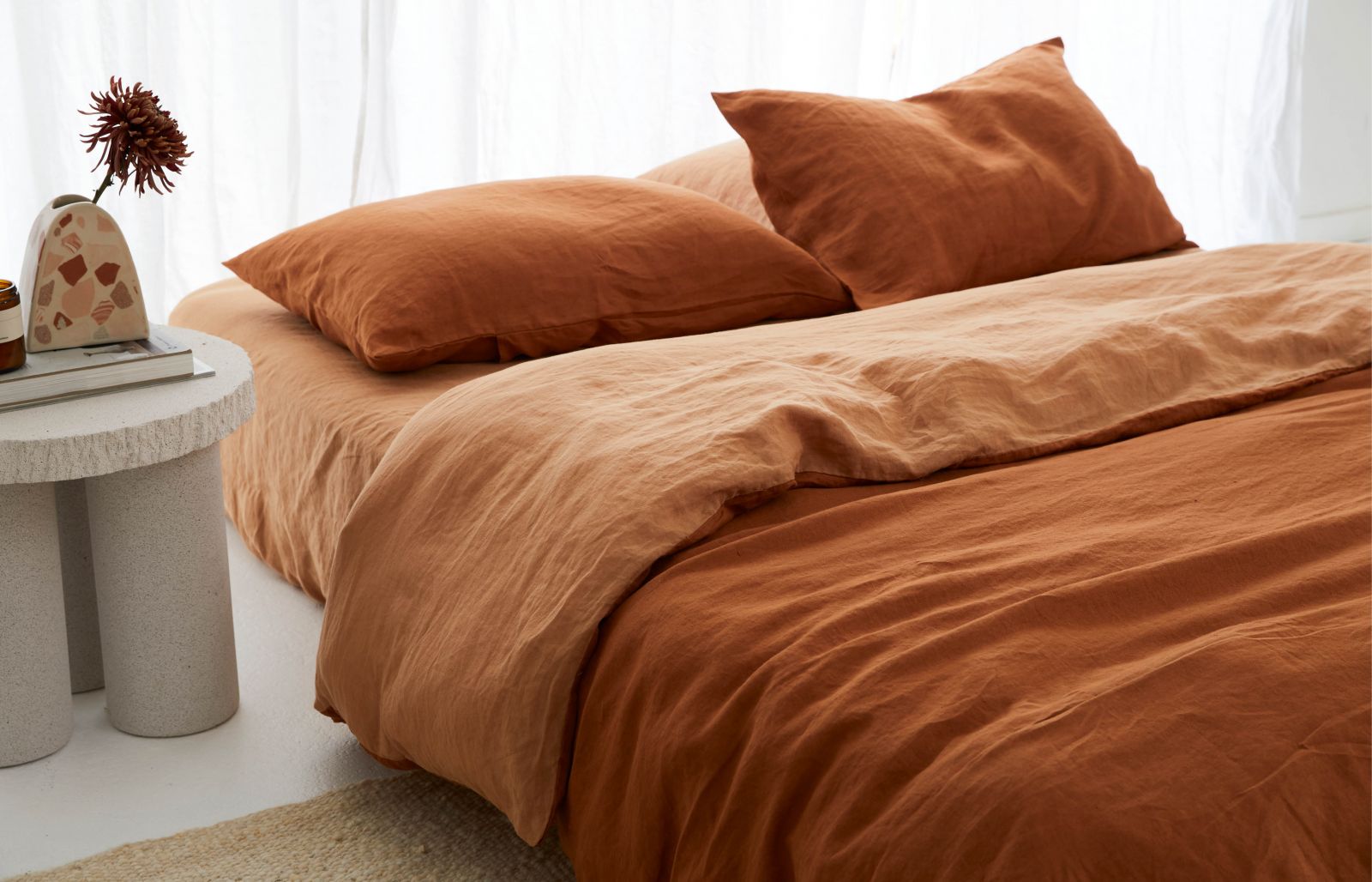 SALE: Best Selling Shades & Styles
Posted: 13 April 2021
As we settle into the third day of The Unmissable Sale Event, we wanted to stop and reflect on the styles & shades that have been the most popular so far.
Be inspired by the Best Sellers of our SALE so far!
shades that have been the most popular so far. We hope that by sharing these popular shades & styles, we can help you make the decision of choosing your dream linens a little easier.

Scroll to see what our community have been loving this sale event.
Mustard Quilt Cover | Blush Sheet Set
Mustard & Blush are some of the more popular pairings during this sale event. This combination is perfect for homes with warm-toned finishes, rattan furniture & timber floors. These two dreamy shades together are selling particularly well in Kids Bedding, so a great choice if you are looking to brighten up a child's space!
French linen in Desert Rose
Desert Rose Bedding has been particularly popular across our entire Bedding range. Our customers are loving Desert Rose in Pillowcases, Quilt Covers and Sheet Sets. This shade adds brightness and warmth to any space, so no wonder it has been a popular choice. Desert Rose also pairs wonderfully with White, Stripe & Blush.
Quilt Cover in Marine Blue
The love for Marine Blue is back! We have seen so much interest in Marine Blue this season & The Unmissable Sale Event has proven this interest true. Quilt Covers & matching Pillowcases has been the most popular choice for Marine Blue purchases, as it layers so well with our White & Striped shades for a crisp, gender-neutral look.
Ochre & Sandalwood
Earthy & tonal shades have always been a community favourite, so it was no surprise to us that Ochre & Sandalwood French linen Bedding is one of the most popular choices this sale. In particular, our Ochre / Sandalwood Double Sided Quilt Covers are selling fast. Secure your Double Sided Quilt Cover today to secure savings of 25% off.

Shop The Unmissable Sale Event today!