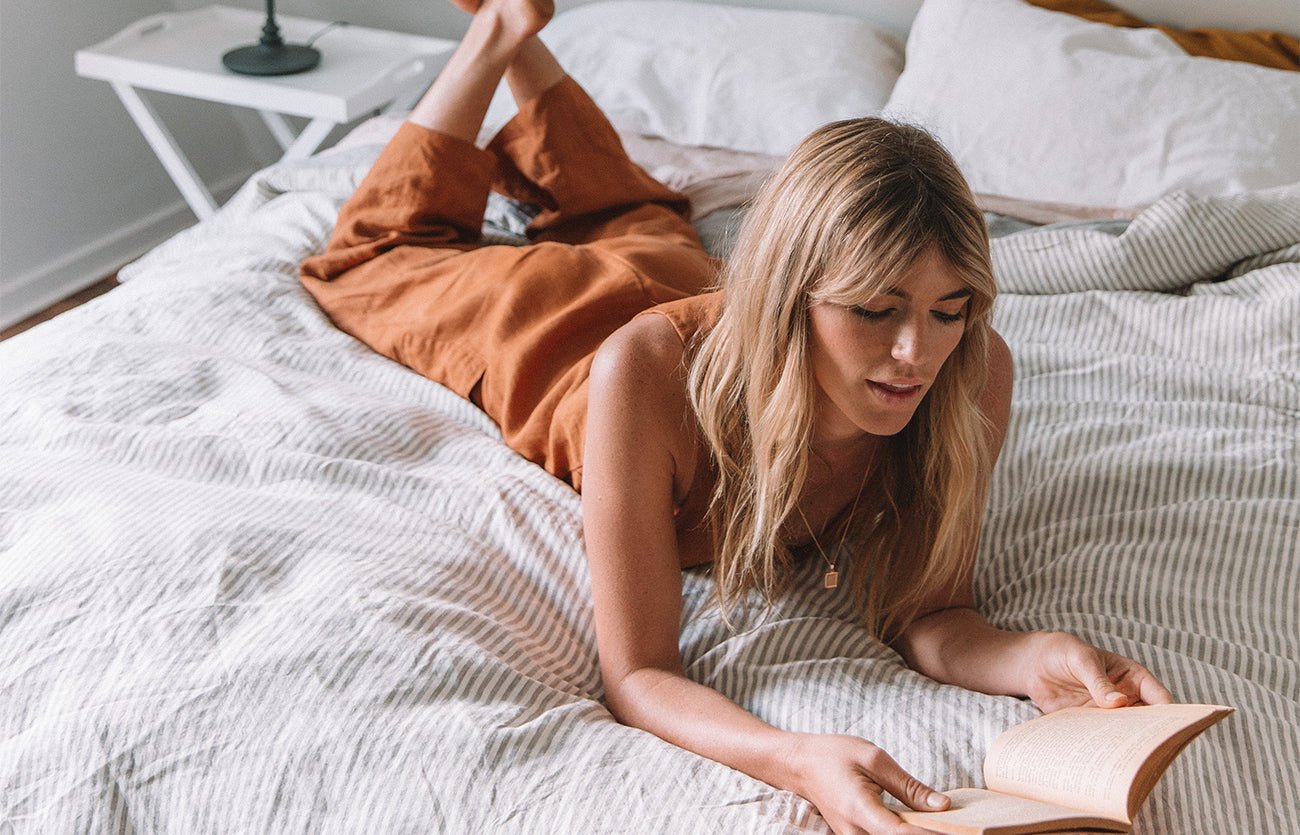 5 ways to show love this Valentine's Day
Posted: 01 February 2015
5 ways to show love this Valentine's Day
1. Handwritten Love Letters
A thoughtful letter will be treasured for years. There is something so special and sentimental about a handwritten letter, it is the ultimate way to show your love and attention this Valentine's day.
2. French linen of course
There is a reason why sleeping on French linen is loved globally, it is the most luxurious fabric to sink into night after night. Give the gift of a beautiful night's sleep with French linen bedding. It's the gift that keeps on giving.
3. Run a bath & light a candle
After a long day, there is nothing more satisfying than coming home to a warm bath with the lights off and a candle on.
4. Cup of tea
Tea is a simple and easy way to unwind and the act of making a tea for someone says that I understand you, I am here for you and this tea is one less thing you have to worry about. We recently spoke with the founder of Love Tea on the benefits of tea before bed. You can read that blog here.
5. Picnic
There is nothing more romantic than a picnic by the sea. It's calm, soothing and allows for meaningful conversation. As the sun goes down, pour that last glass of wine and be grateful for the loved ones in your life.