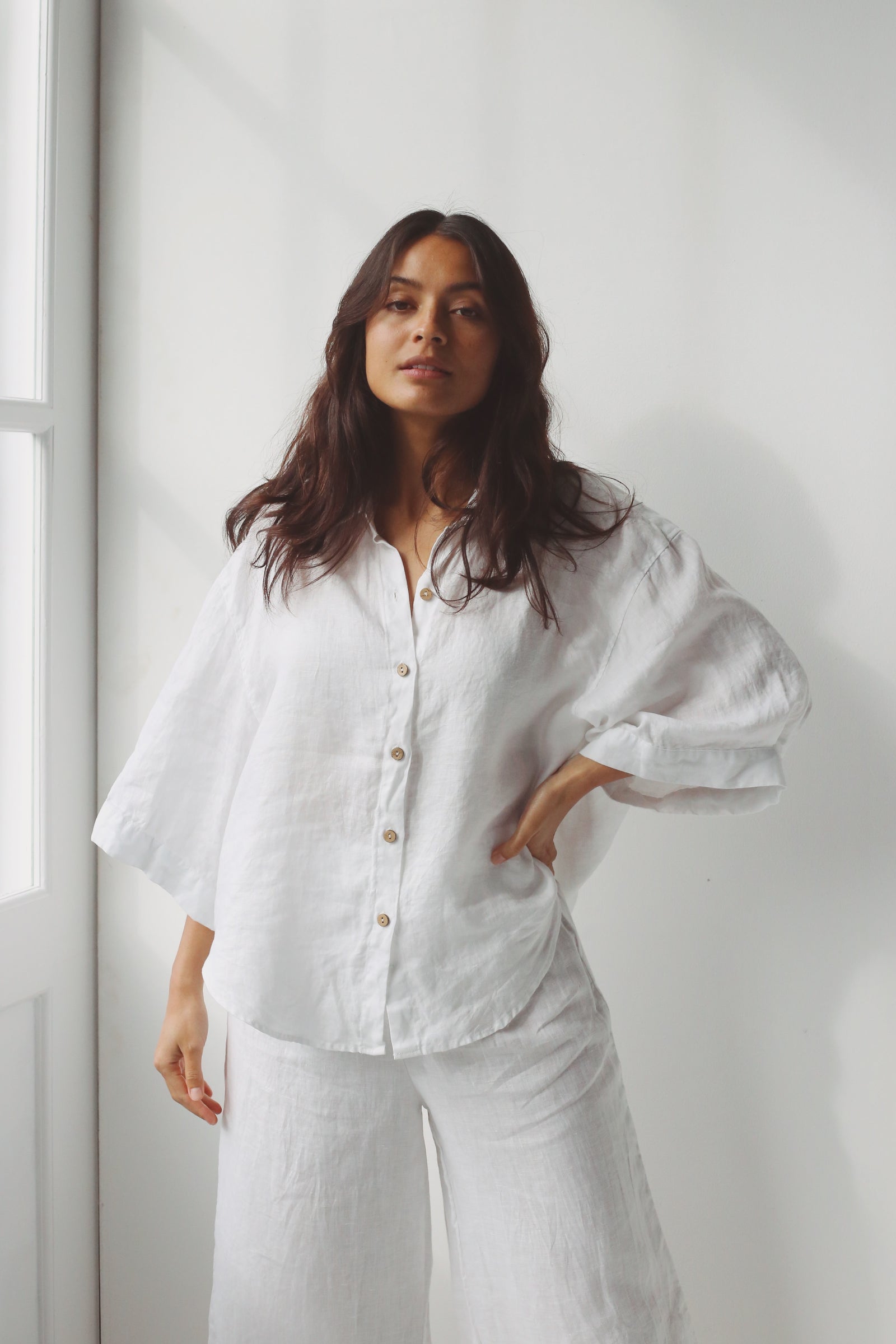 3 Ways to Wear the Ruby Lounge Set
Posted: 23 September 2023
Luxurious and comfortable in the heat and cooler months, no wardrobe is complete without a timeless 100% French Flax Linen lounge set. If you're in need of some fresh inspiration keep scrolling as we rounded up three chic ways to wear the Ruby Shirt and Lounge Pant.
Free flowing and versatile, kimono style sleeves and coconut buttons – I Love Linen has transeasonal dressing sorted, going hand in hand with slow fashion. The lounge set is the perfect addition to a curated wardrobe that blurs the lines between winter and summer, with the OEKO-TEX® linen fabric creating a high quality, more durable garment. Here's our edit of how to style the French Flax Linen Lounge Set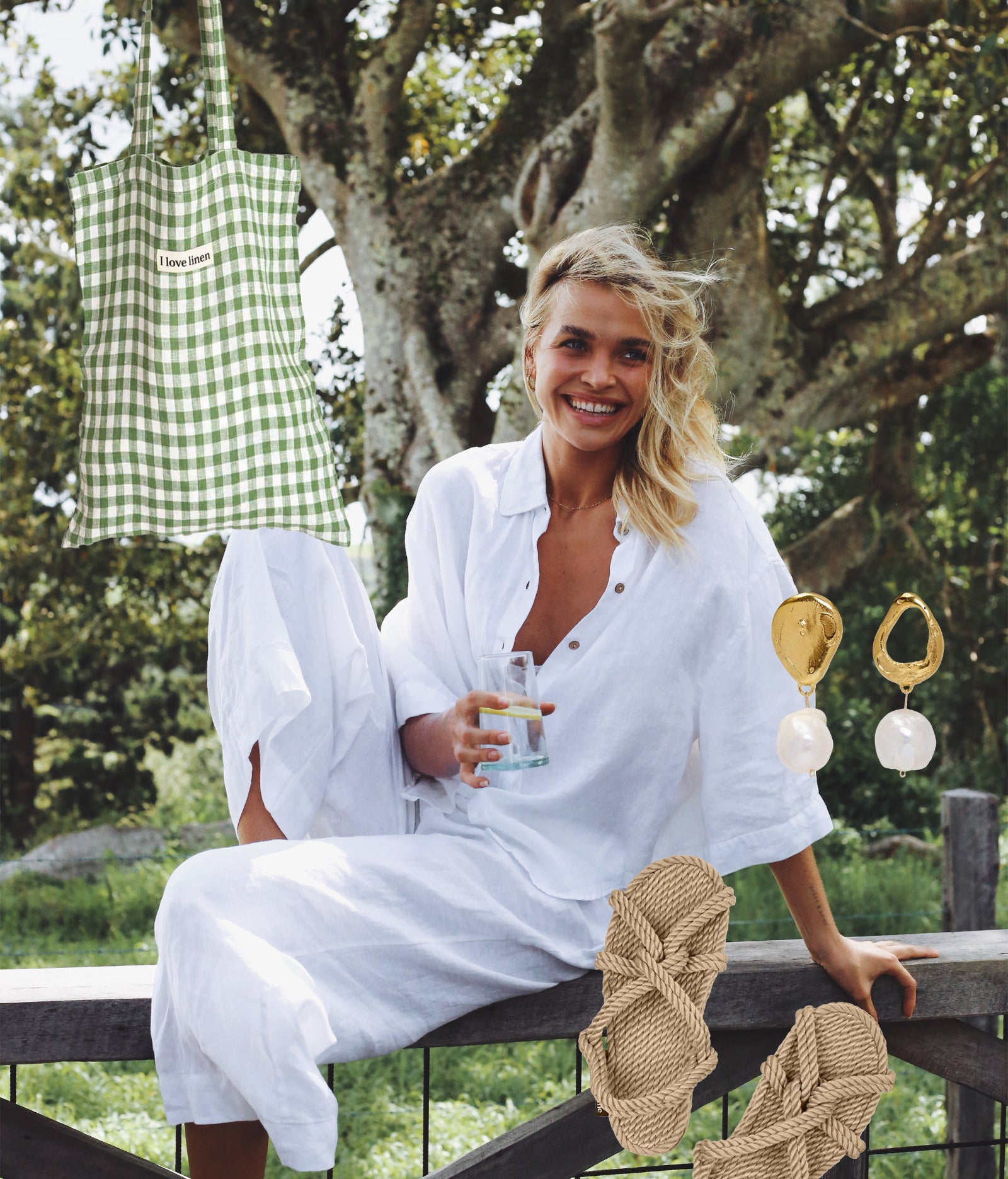 The Natural Girl
White is just one of those colours that we can all slip on to feel instantly refreshed and brighten up our day. While sometimes it might not seem like the most practical choice it's certainly a gorgeous one. If you're after an elevated look for the garden and beyond opt for our French Flax Linen Ruby Set in White.

How to style: Add a pretty pair of rope sandals and pearl drop earrings for a relaxed textural look finished with an ivy gingham market bag.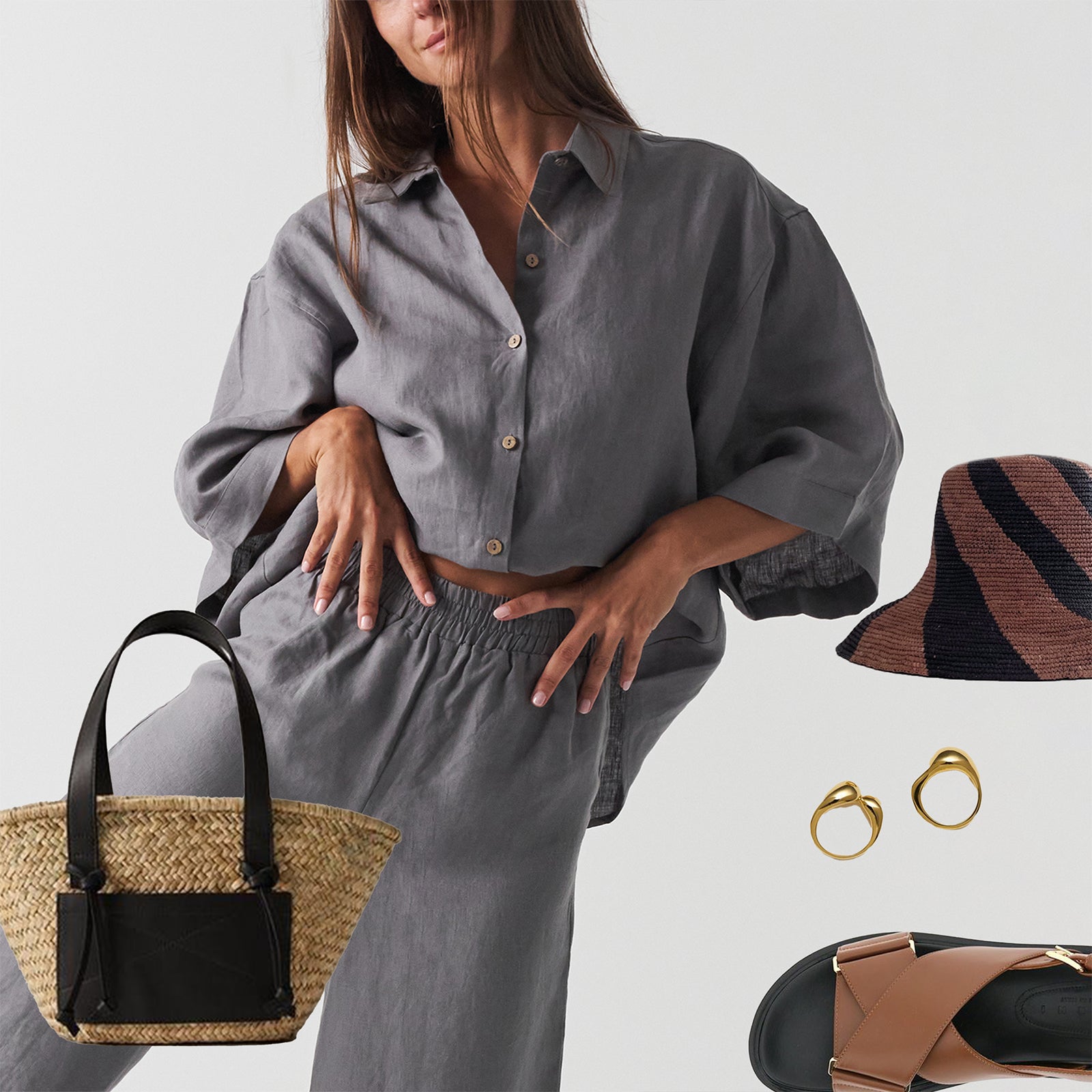 The Cool Girl
For the minimalist cool girl, the French Flax Linen Ruby Lounge Set in Warm Grey is classic and restrained and guaranteed to add value to your daywear. Like wearing black, this all grey look is an easy way to look pulled together, regardless of the occasion. Channel sophistication and mystery with this strong dark hue to effortlessly go from day to night. 

How to style: Pair with neutral platform sandals and a @jacebanu hand woven hat to bring life and elevate the look further, creating the ultimate transeasonal look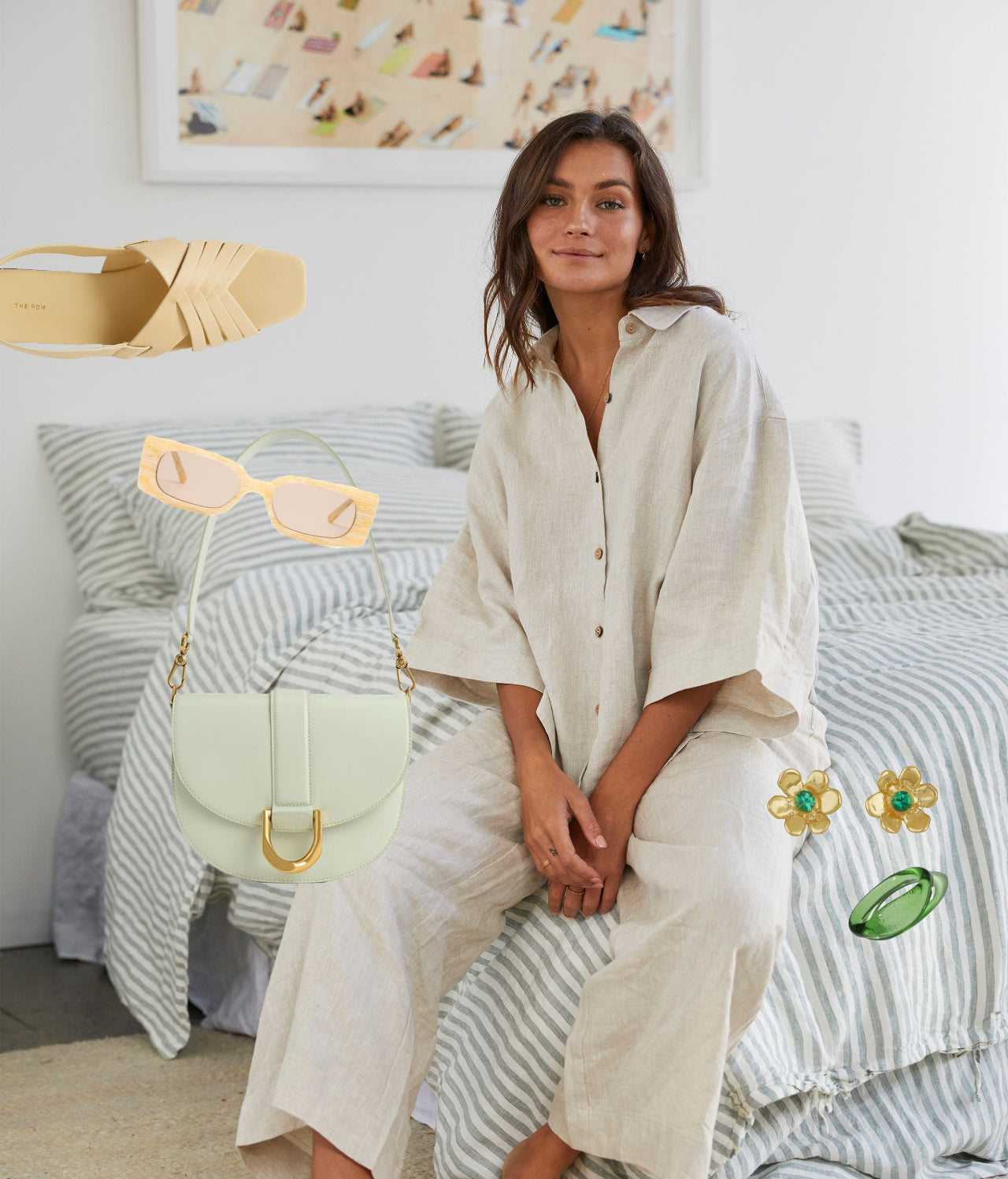 The Vacation Girl
Ringing true to luxury fashion, Europe will always be romanticised. But now the inclination to curate an outfit for the purposes of sharing pics of our vacation no longer requires a flight to Europe. The way we see it, just dress like you're traipsing through the cobblestone streets of Puglia and you're halfway there.

How to style: Live an Italian summer daily and manifest a European vacation by styling our French Flax Linen Ruby Lounge Set in Natural with creamy off white sunglasses and leather flats, adorned with a myriad of green jewellery and a practical off shoulder bag.
CONNECT COLLECTION FOR BLOG HERE