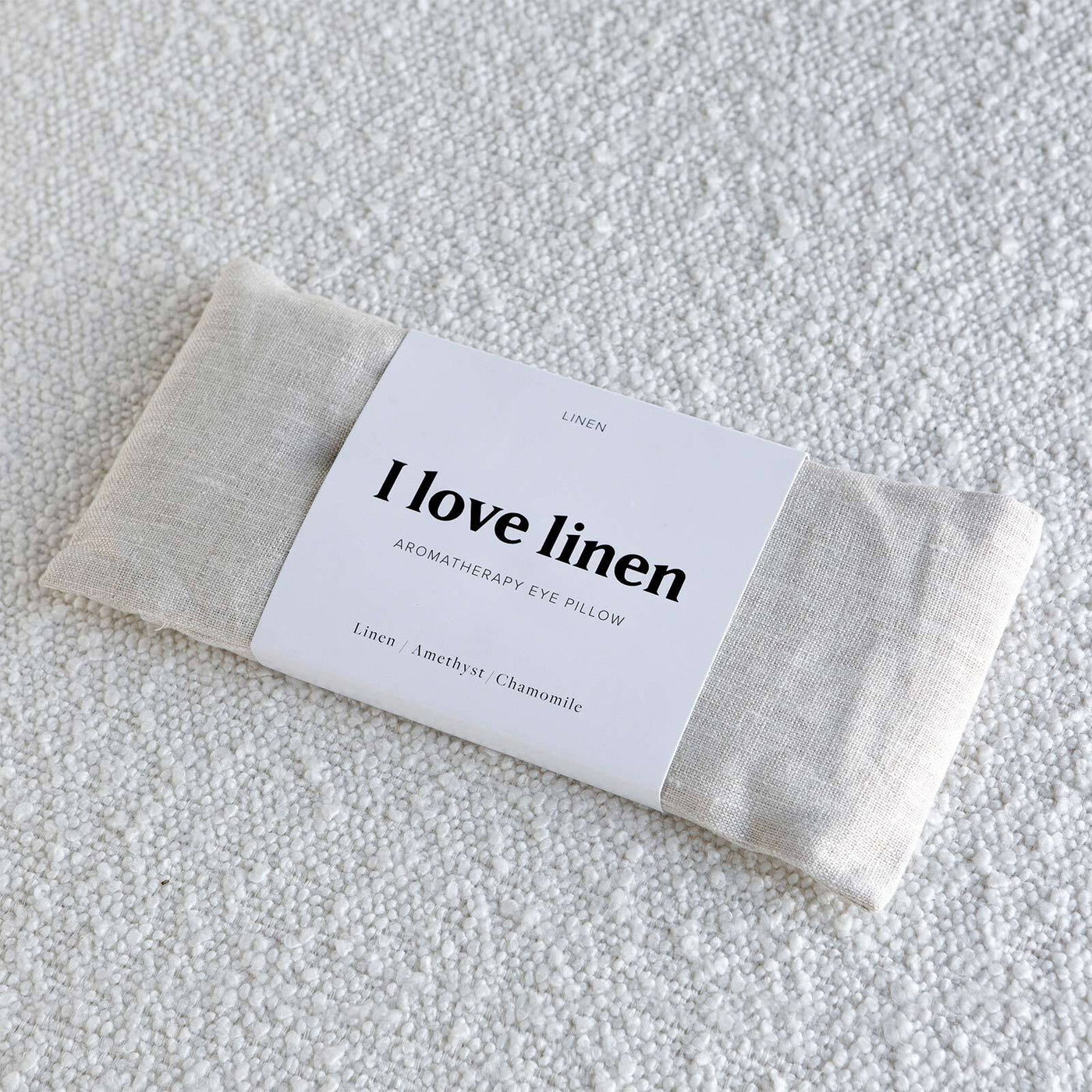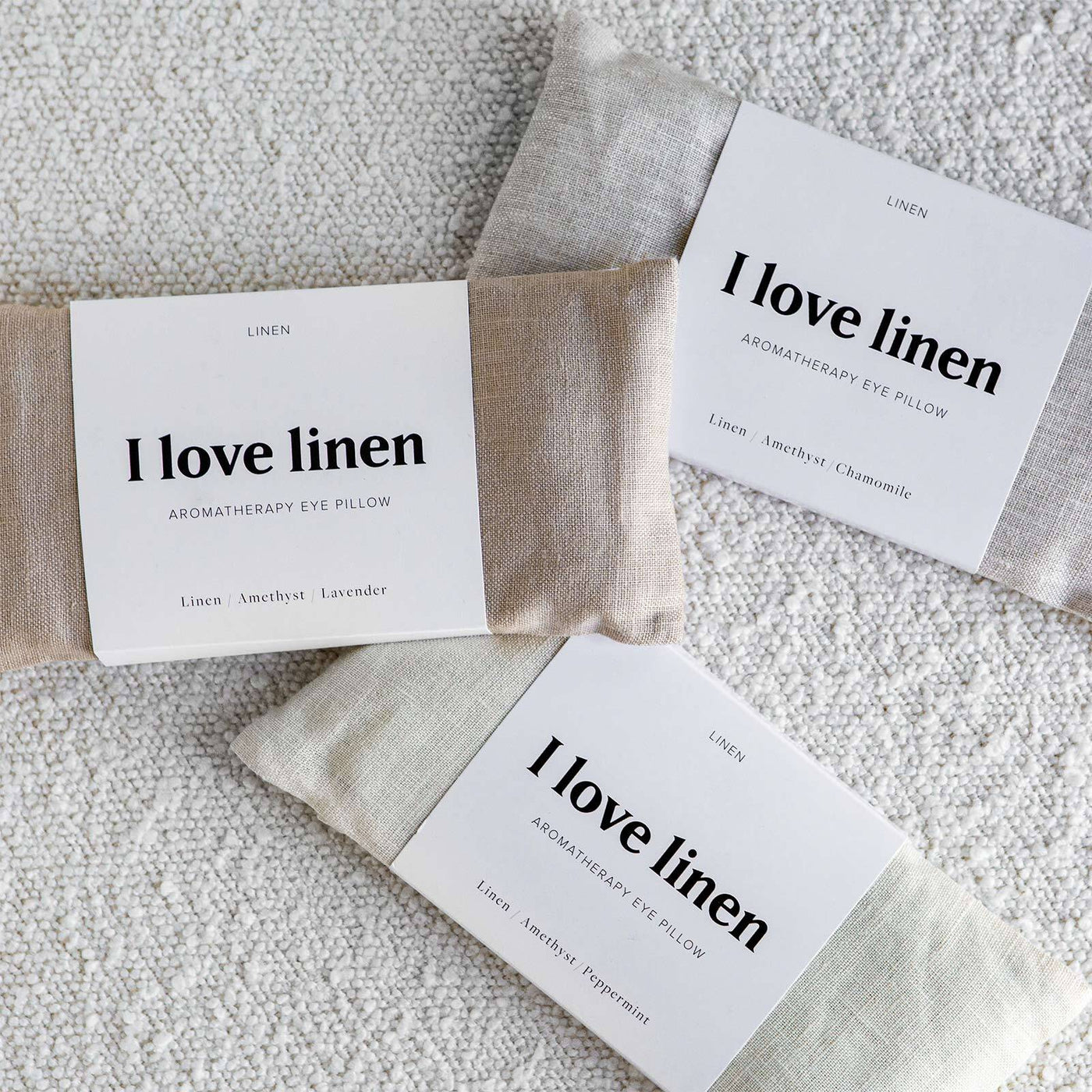 Please select product options below
Own it now, pay later:
Features
European Flax®
OEKO-TEX®
Stonewashed
Natural Fibres
Hypoallergenic
Elevate your self-care rituals
Our aromatherapy eye pillow is meticulously handcrafted using our exclusive Superior French Flax Linen Fabric, known for its exceptional quality. The exquisite linen material offers a luxuriously...
Our aromatherapy eye pillow is meticulously handcrafted using our exclusive Superior French Flax Linen Fabric, known for its exceptional quality. The exquisite linen material offers a luxuriously soft and breathable surface, gently caressing your skin. Its natural fibers ensure optimal comfort throughout its use, and it is carefully filled with a blend of infused amethyst and flax grain, providing an additional touch of therapeutic indulgence.
Chamomile, a gentle and soothing herb, presents a diverse array of benefits when infused into an aromatherapy eye mask. Here are some key advantages of chamomile in an aromatherapy eye mask:
Relaxation and Calming: Chamomile is widely recognized for its calming properties. When incorporated into an eye mask, the delicate aroma of chamomile promotes relaxation, diminishes stress, and cultivates a profound sense of tranquility. It proves particularly valuable when seeking moments of unwinding or preparing for a restful sleep.
Eye Irritation Relief: Chamomile possesses soothing properties that help alleviate eye irritation and discomfort. When applied in an eye mask, chamomile's anti-inflammatory qualities may effectively reduce redness, itchiness, and swelling of the eyes. It provides a gentle and natural solution for soothing tired or strained eyes.
Reduction of Dark Circles: Chamomile is believed to harbor skin-brightening properties. When integrated into an eye mask, it may assist in reducing the appearance of dark circles under the eyes. Consistent use of a chamomile-infused eye mask can contribute to a more refreshed and revitalized look.
Anti-Anxiety Effects: Chamomile has a longstanding traditional use in relieving anxiety and promoting relaxation. Inhaling the scent of chamomile through an aromatherapy eye mask aids in calming the mind, easing nervousness, and reducing anxiety levels. It offers a gentle and natural approach to attaining a sense of peace and serenity.
Sleep Aid: Chamomile is frequently hailed for its ability to induce sleep. Utilizing an aromatherapy eye mask infused with chamomile fosters a soothing and sleep-conducive environment. The calming aroma of chamomile may assist in achieving a deeper and more rejuvenating sleep, thereby enhancing overall well-being.
While chamomile is generally considered safe, it's important to be mindful of potential allergies or sensitivities. If you have any concerns or specific health conditions, it is advisable to consult with a healthcare professional or aromatherapy expert before using products infused with chamomile or any other essential oils.

365-night "Great quality guarantee"
Unsure of colour? Request a Swatch
The quality of your linen is determined by the flax it is made from. We only use premium European Flax® grown in France that makes all the difference to the quality of your clothing. Woven in a 170GSM fabric, the same as our coveted bedding - customers often comment on how the quality of the linen we use for clothing feels amazing.

We avoid over consumption and instead encourage you to choose longer lasting timeless staples. Put simply, we do linen, better.
We know a lot about linen (in fact you might say we're a tad obsessed with this glorious fabric), so when you shop with us you're treating yourself to premium linen fabrics woven with the best European Flax®. The journey to create your beautiful new clothing starts with the humble French flax plant. It is harvested, woven, dyed and carefully sewn into deliciously soft OEKO-TEX® linen fabric.
Stonewashed French linen is a delicate fibre, so always treat it with respect. We understand this purchase is investment, so follow all the care steps in our care guide here to ensure the fibres are maintained for the longest time possible.
Get your beautiful designs delivered free to anywhere in Australia.

Delivery time after your order is dispatched is 2 to 5 business days for NSW/QLD/ACT/VIC/SA. Please allow up to 10 business days to ship your beautiful parcels to NT/WA/TAS and remote locations.

We understand you may change your mind and want to swap your colours – we're here to help! You have 30 days from receiving your goods to return for exchange or refund, provided the items are still in their original packaging and unused.

We also ship internationally with DHL Express and shipping is calculated at checkout (depends on size and weight and country we're shipping to).

Read the full shipping policy here
365-night "Great quality guarantee"
Unsure of colour? Request a Swatch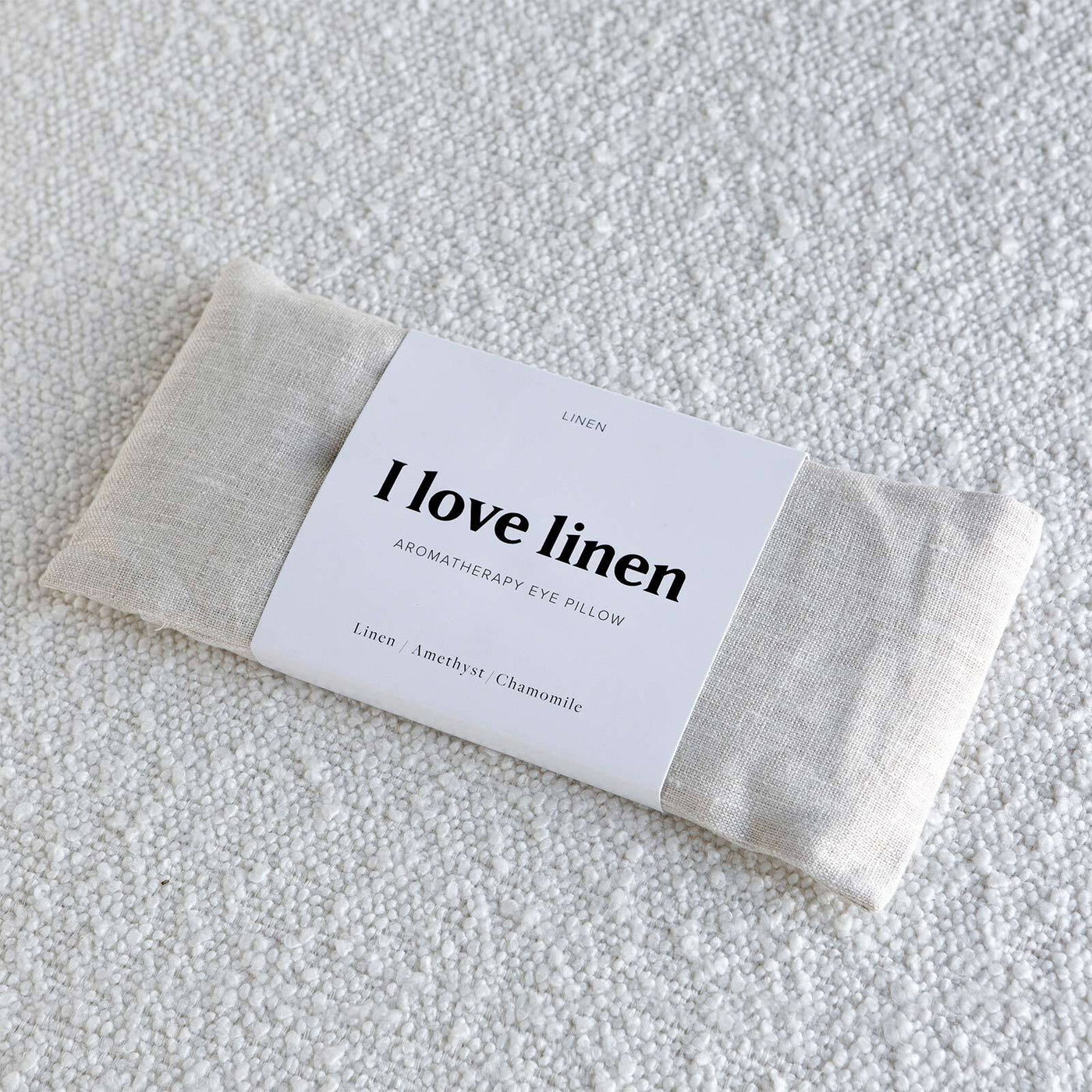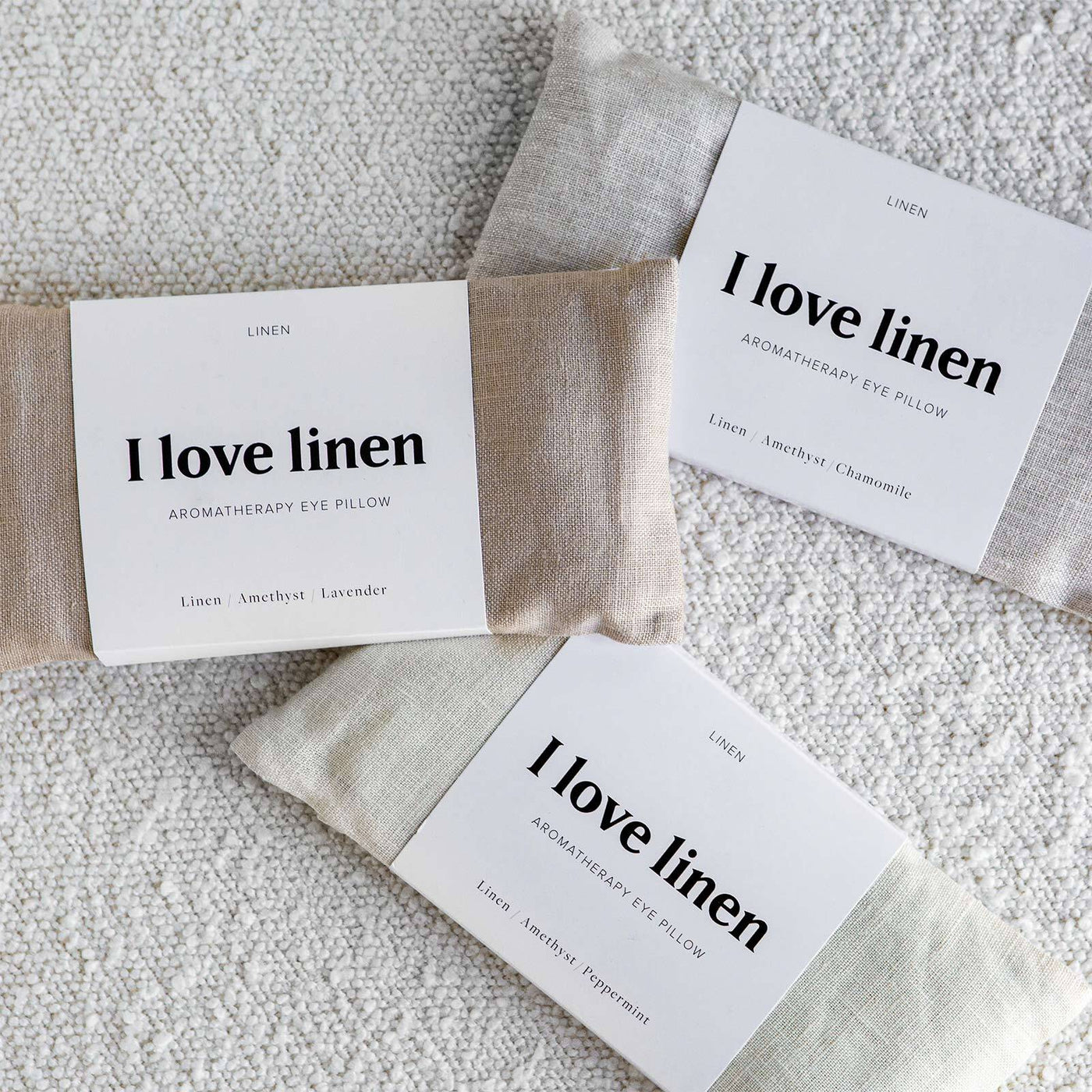 For the everyday to feel like an escape, choose linen.
Woven from flax grown in France and stonewashed to feel super soft on your body, our timeless matching linen sets add an instant sense of style. There is just something captivating about a matching set in tonal colours and can't wait for you to enjoy our clothing range too.
Quality
Premium quality shipped with a sustainable footprint.
Rewards
Shop & earn rewards today.
Crafted Fabrics
We take time to design long lasting pieces.
Customer Approved
Read our reviews - customers can feel the difference.
Gentle on Earth
OEKO-TEX® fabrics non-toxic dyes.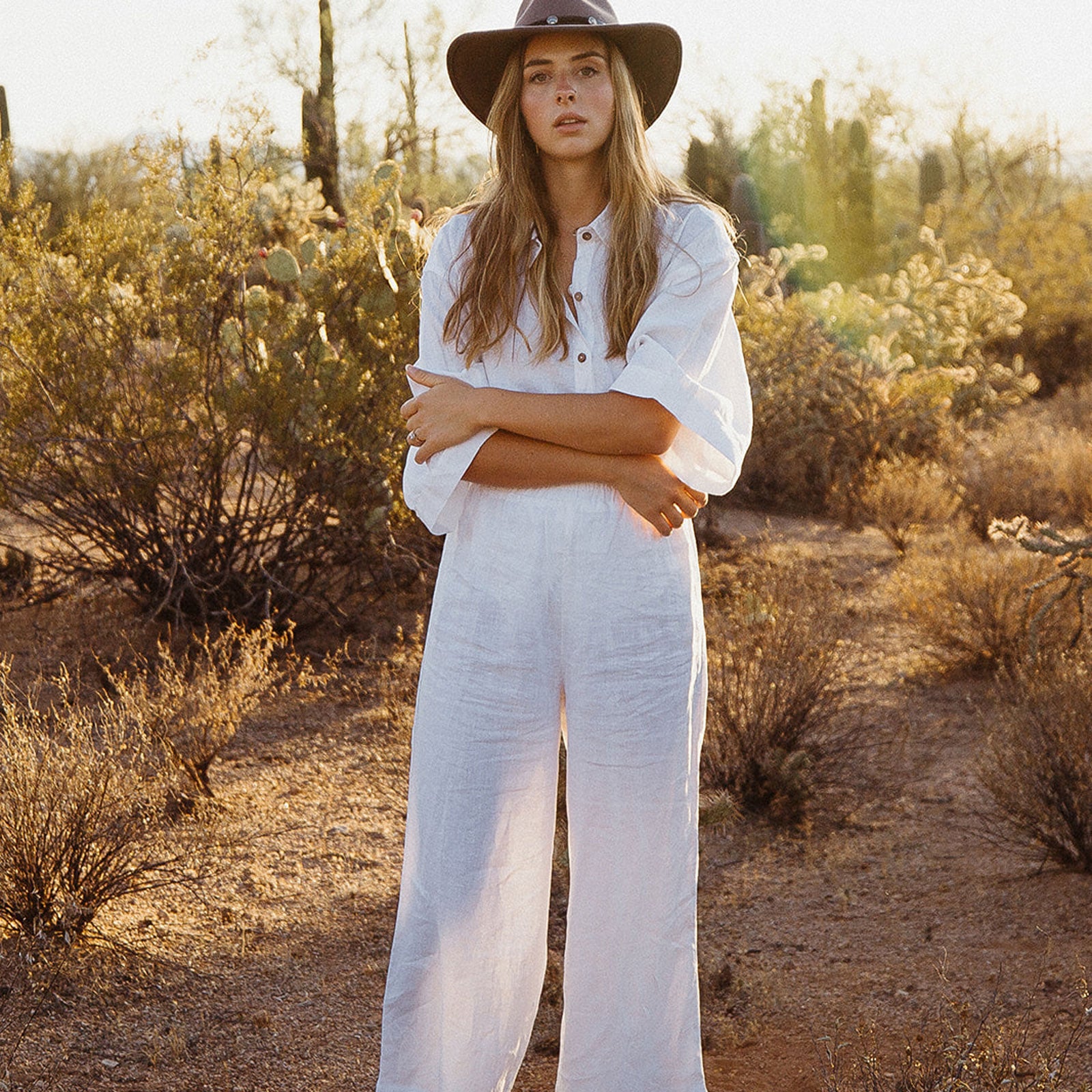 Feel extra special wrapped in linen
Our supremely soft OEKO-TEX® French Linen fabric is beautifully crafted. Our design team focuses on fits and shapes that are relaxed, timeless and easy to wear. Our linen clothing range is a cut above the rest when it comes to what you'll get compared to other options, and the 170GSM linen we use (the same as our luxury bedding range) so you know it's amazing quality.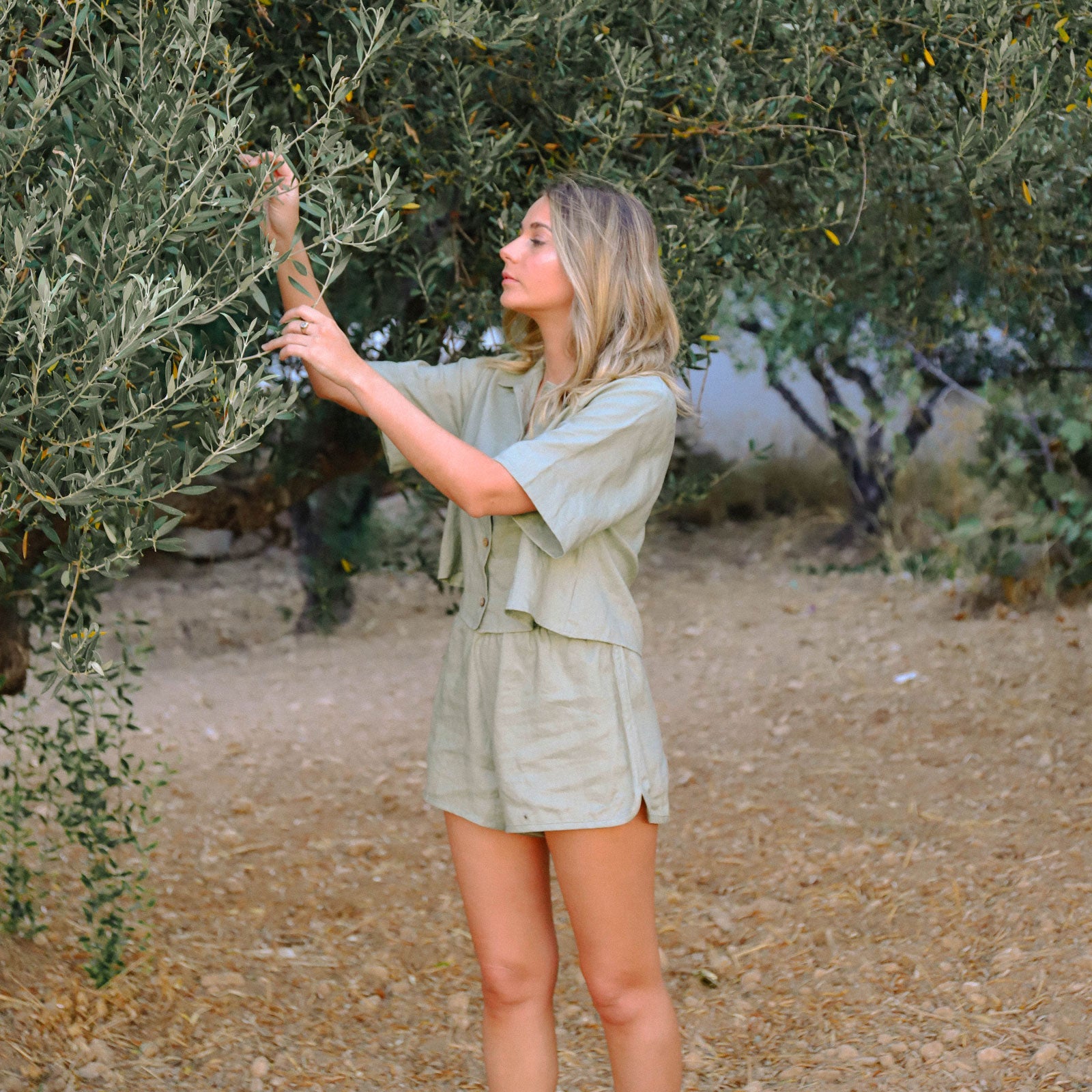 Take your linen on adventures.
Embrace all The Good Things In Life when you wear a crafted linen clothing piece from I Love Linen. Run wild in the sun, take a slow walk in nature, soak up some alone time or take a hike. Whatever your style you'll love living well in our signature French Linen.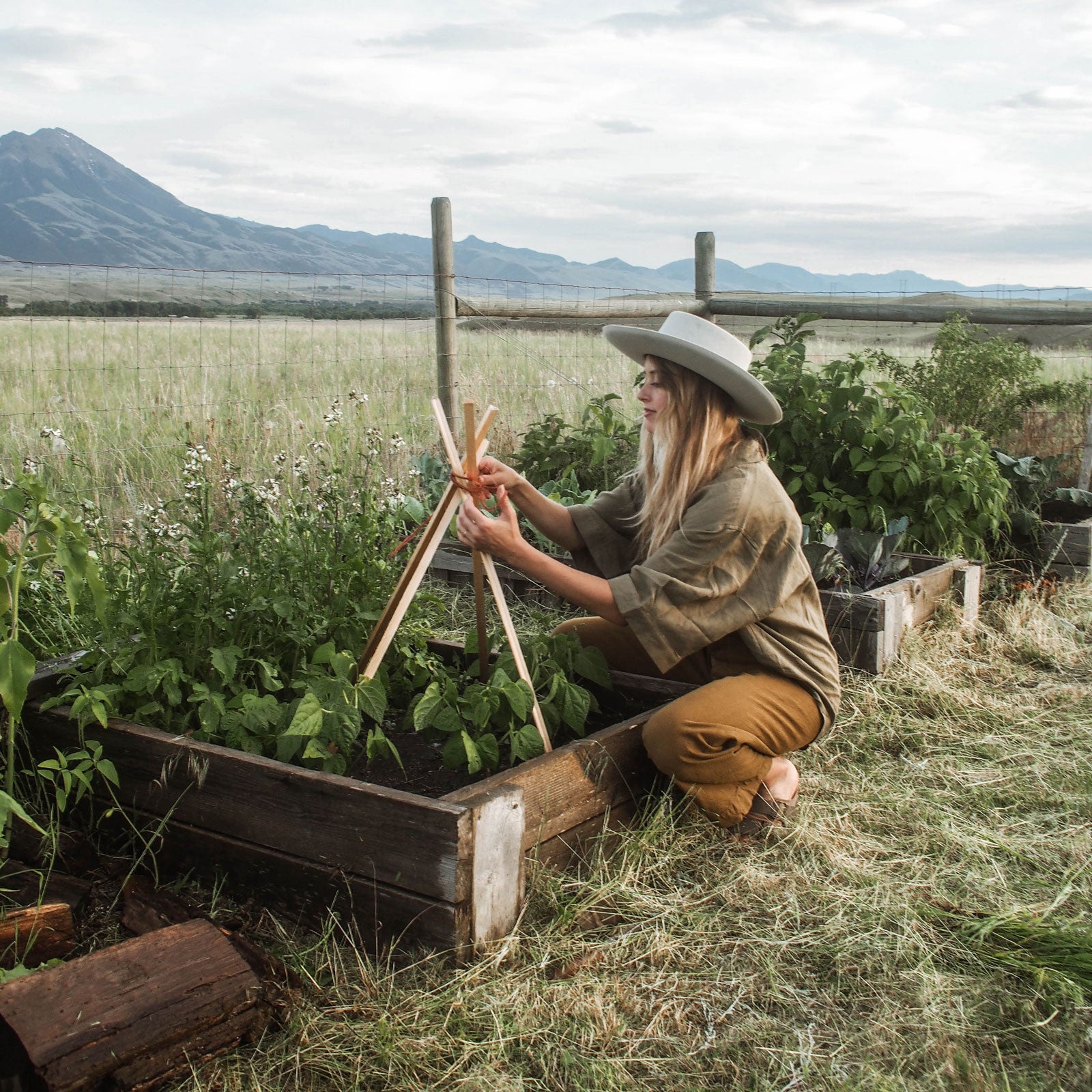 Sourced From Nature, Woven For You.
Linen comes from the flax plant, and is one of the most sustainable fibres on the planet. Our OEKO-TEX® certified fabric is gentle on you as you move about your day. Our signature French linen is prized by our customers for its texture and softness, and high quality.
"Love the feel and look. Fits perfectly and is extremely flattering, to the point where I have had numerous comments from passers-by. Thank you I love linen."
Karen
"Sooo comfy! Love the fabric. The fit is perfect for me, i am size 14ish. Thanks!"
Bonnie