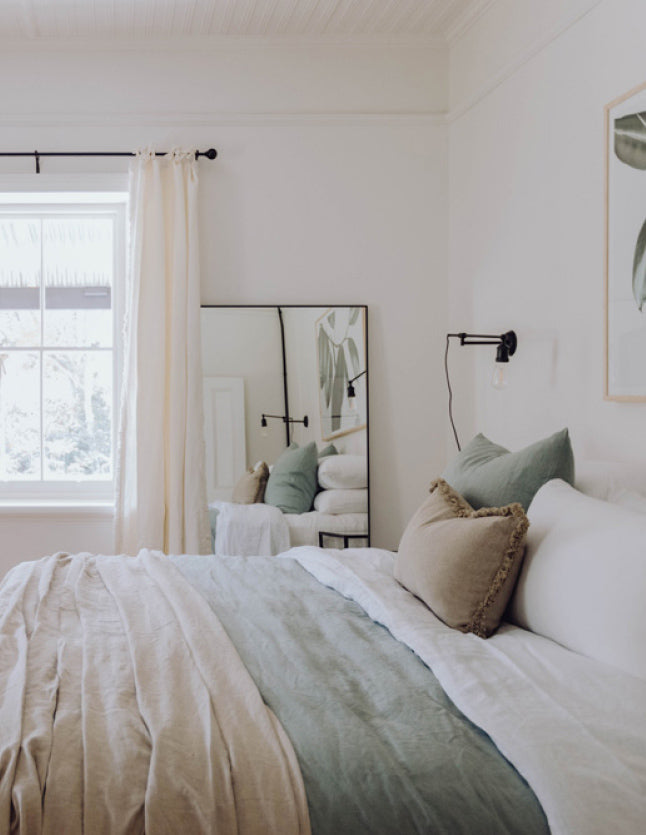 Places We Stay
Dunoon Farmhouse
Places We Stay: Dunoon Farmhouse
Dunoon Farmhouse is set on one of the oldest (and first) land holdings in Gerringong. The cottage was built over 150 years ago with the sandstone being hauled by horse and cart from the north end of Werri Beach. From the original pressed tin ceilings to glimpses of the sandstone used for the original cottage, Dunoon is rich with character and charm.
Set on one of the oldest and first land holdings in Gerringong, NSW, Dunoon Farmhouse is an 1800s cottage which has been lovingly restored to ensure guests have an indulgent experience.
Outside, enjoy the vista of untouched surroundings; emerald paddocks dotted with content crows, the peaceful lagoon and the waves lapping at the white sands of Werri.