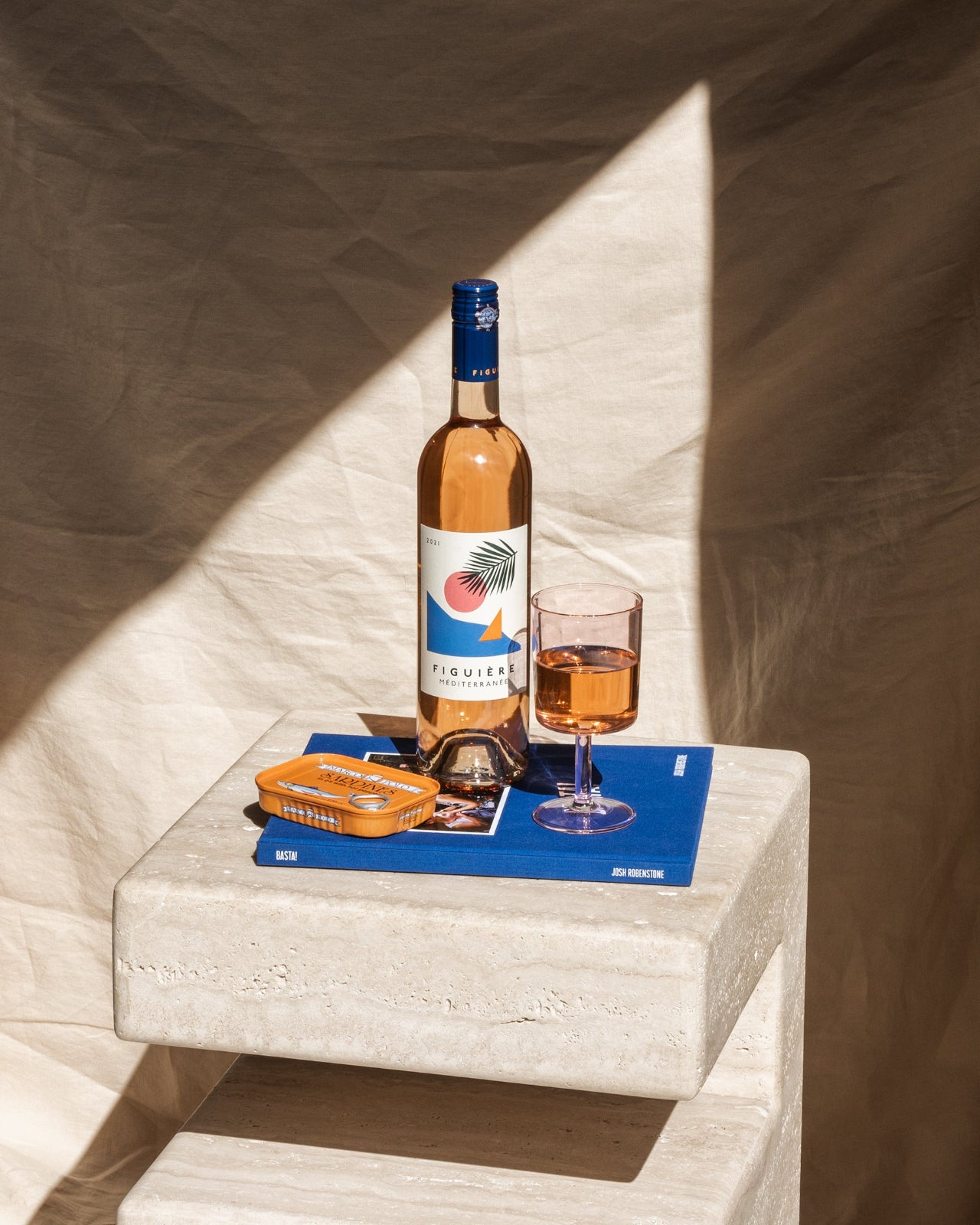 If you're a wine lover, this French style Rosé is for you
Posted: 01 June 2023
Let's head to the South of France and open a bottle of some of the most delicious French style rosé recommended by our friends at Halle Aux Vins. Perfect for date night, we've even included a recipe for the perfect dish to match this wine to.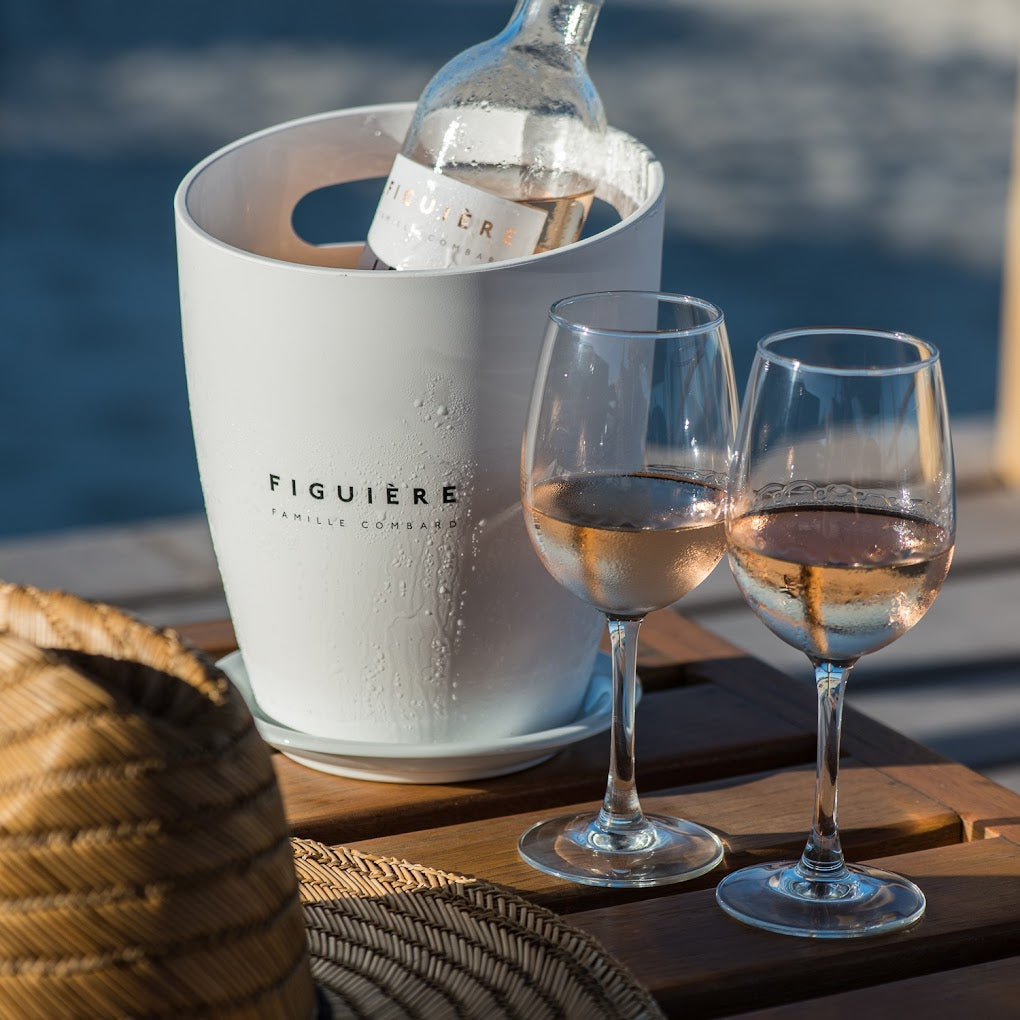 Who Makes It?
Overlooking the îles d'Or, in the heart of a vineyard cultivated organically for nearly 40 years, Figuière is a family Estate that draws all its aromatic richness, mineral power and its inspiration from this precious and enviable location. Located a quick 40 minute drive from the ever chic Saint Tropez, you'll arrive to a beautiful vineyard that benefits from a certain terroir that enhances their wine. 


Magali, Delphine and François have succeeded their father, Alain, at the head of the estate and proudly continue his pioneering spirit. Between heritage and innovation, Figuière is a family 'maison' of tradition and craftsmanship, striving to grow with boldness and creativity, using new winemaking techniques.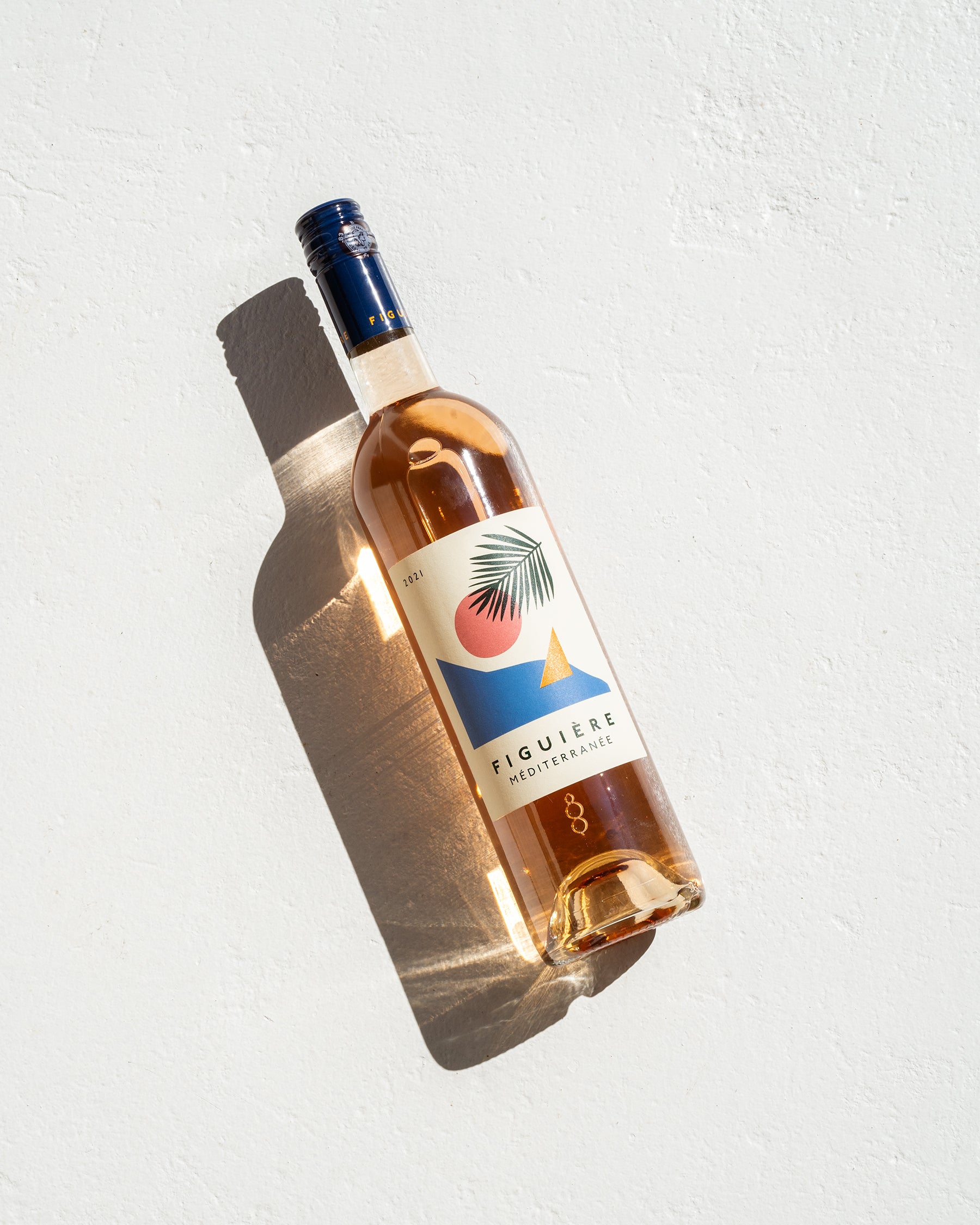 What Style Of Wine Is This?
This is an absolutely perfect dry rosé created in Provence that brings with it the refreshing style of southern French rosé with its bright acidity. You'll enjoythe flavours of white nectarine and hints of pear on the nose. It has a crisp acidity with a long minerally finish.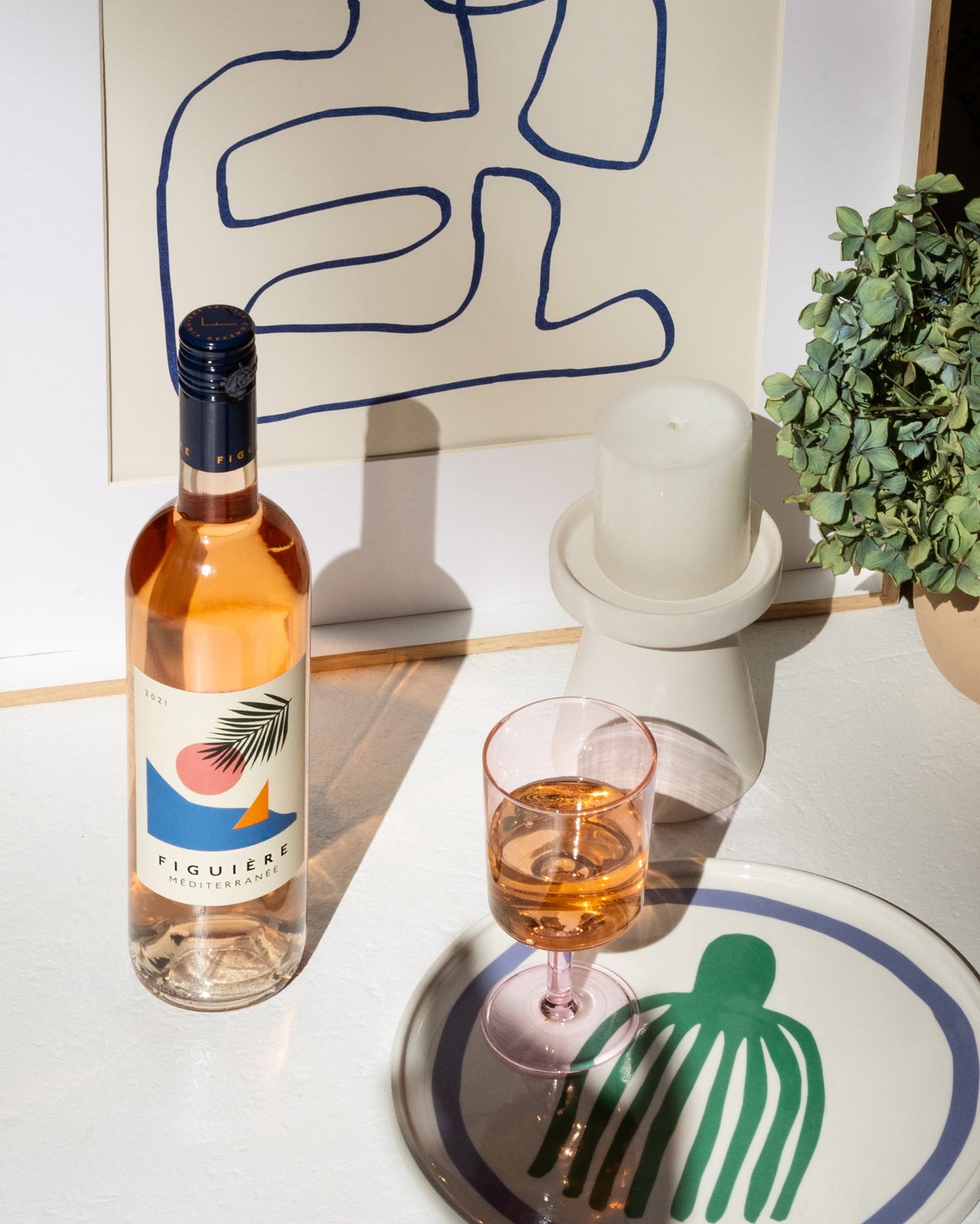 What Dish Should I Pair With This Wine?
This delightful rosé pairs perfectly with seafood, and we'd suggest pouring a glass or two and serving it with baked fish with herbs. Baking fish with a medley of aromatic herbs is a delightful way to elevate its natural flavours and create a mouthwatering dish for your next date night. This recipe combines fresh fish with the aromatic infusion of herbs, resulting in a delectable meal that is easy to prepare.
Recipe: Mediterranean style baked fish with herbs
Enjoy the delightful flavours of the baked fish with herbs and savour the wholesome goodness of this easy-to-make dish. It's a perfect option for a healthy and flavorful meal that will impress your family and friends. Bon appétit!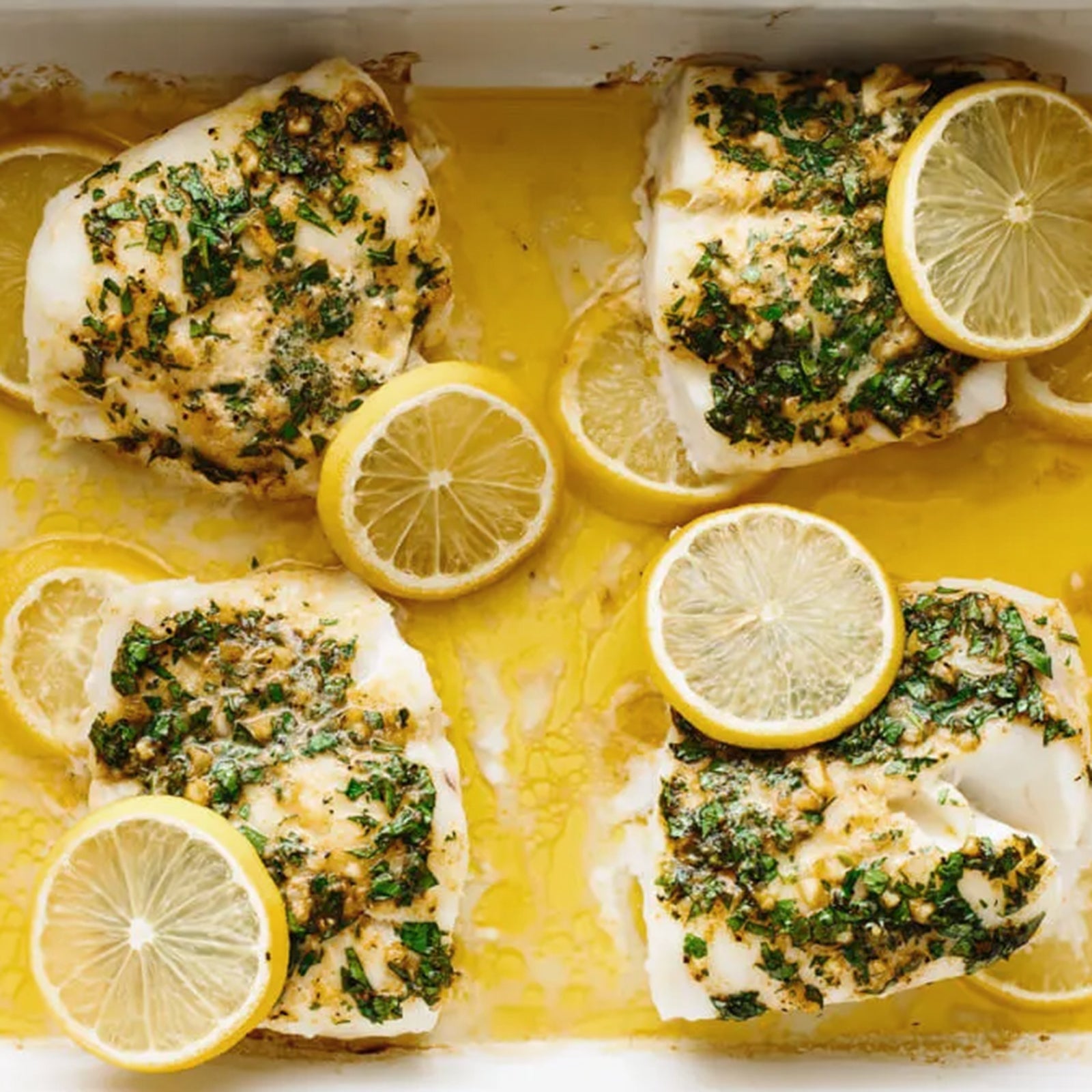 Ingredients:


- 4 fish fillets (such as salmon, cod, or snapper)
- 2 tablespoons olive oil
- 2 cloves garlic, minced
- 1 tablespoon fresh lemon juice
- 1 teaspoon lemon zest
- 1 tablespoon chopped fresh parsley
- 1 tablespoon chopped fresh dill
- 1 tablespoon chopped fresh thyme
- Salt and black pepper to taste
Method:


1. Preheat the oven to 200°C. Lightly grease a baking dish with olive oil or line it with parchment paper to prevent the fish from sticking.


2. Pat the fish fillets dry using a paper towel, then place them in the prepared baking dish. Season both sides of the fillets with salt and black pepper.


3. In a small bowl, combine the olive oil, minced garlic, lemon juice, and lemon zest. Mix well to incorporate the flavors.

4. Drizzle the olive oil mixture over the fish fillets, ensuring they are evenly coated. Gently rub the mixture into the fish for better absorption.

5. Sprinkle the chopped parsley, dill, and thyme over the fish, distributing the herbs evenly to infuse their aromatic essence into the fillets.

6. Cover the baking dish with aluminium foil, creating a tent to allow the fish to steam and retain moisture during the baking process.

7. Place the dish in the preheated oven and bake for approximately 15-20 minutes, or until the fish is cooked through and flakes easily with a fork. Cooking times may vary depending on the thickness of the fillets, so keep an eye on them to avoid overcooking.

8. Once the fish is cooked, remove the foil and switch the oven to broil. Broil the fish for an additional 2-3 minutes, or until the top is slightly golden and crispy.

9. Carefully remove the baking dish from the oven and let the fish rest for a few minutes before serving. This allows the flavours to meld together and the juices to redistribute, resulting in a tender and succulent bite.

10. Serve the baked fish with a side of your choice, such as steamed vegetables, roasted potatoes, or a fresh salad. Garnish with additional herbs, lemon wedges, or a drizzle of olive oil if desired.
Meet Our Wine Expert and Shop this Rosé
Our good friend is the very talented Ludo Deloche, who owns and runs the very successful Halle Aux Vins. You'll find Ludo's wines on the lists of some of Australia's best restaurants, wine bars and boutique wine stores. Ludo primarily focuses on wines from France, as well as an increasing range of select Australian and Italian wines. 


Ludo frequently travels to Europe to gather fresh inspiration and explore the stories of their partner winemakers and we can say, having tried and tested a vast array of wines that everything for sale is absolutely delicious.