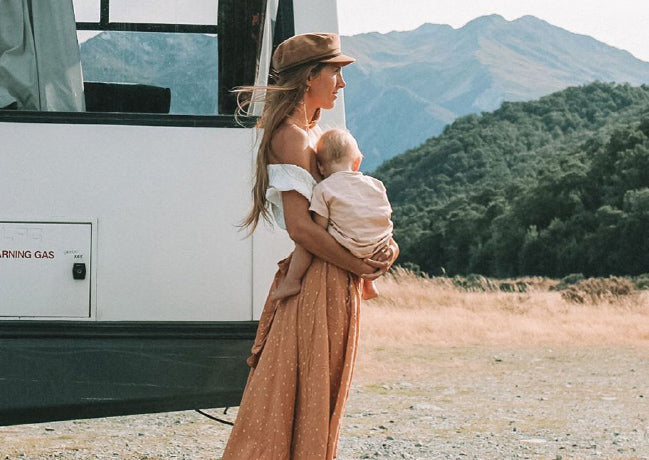 Places We Live: @jinti_fell
Posted: 14 May 2020
We're excited to introduce you to an ongoing series where we visit the beautiful homes of our I Love Linen community and show you how they style our French linen bedding.
Be inspired by life on the road | @jinti_fell
"It's the little things that make it feel homely, like a spot to keep our favourite books, indoor plants, a nice mug and beautiful bedding."
Jinti Fells' top three van life must haves
1. A great solar set up

2. Composting toilet

3. Good tint on your windows
"As soon as we can travel again, we will head to a sleepy little town in Northern NSW and find a quiet spot to enjoy the sunshine and the beach."