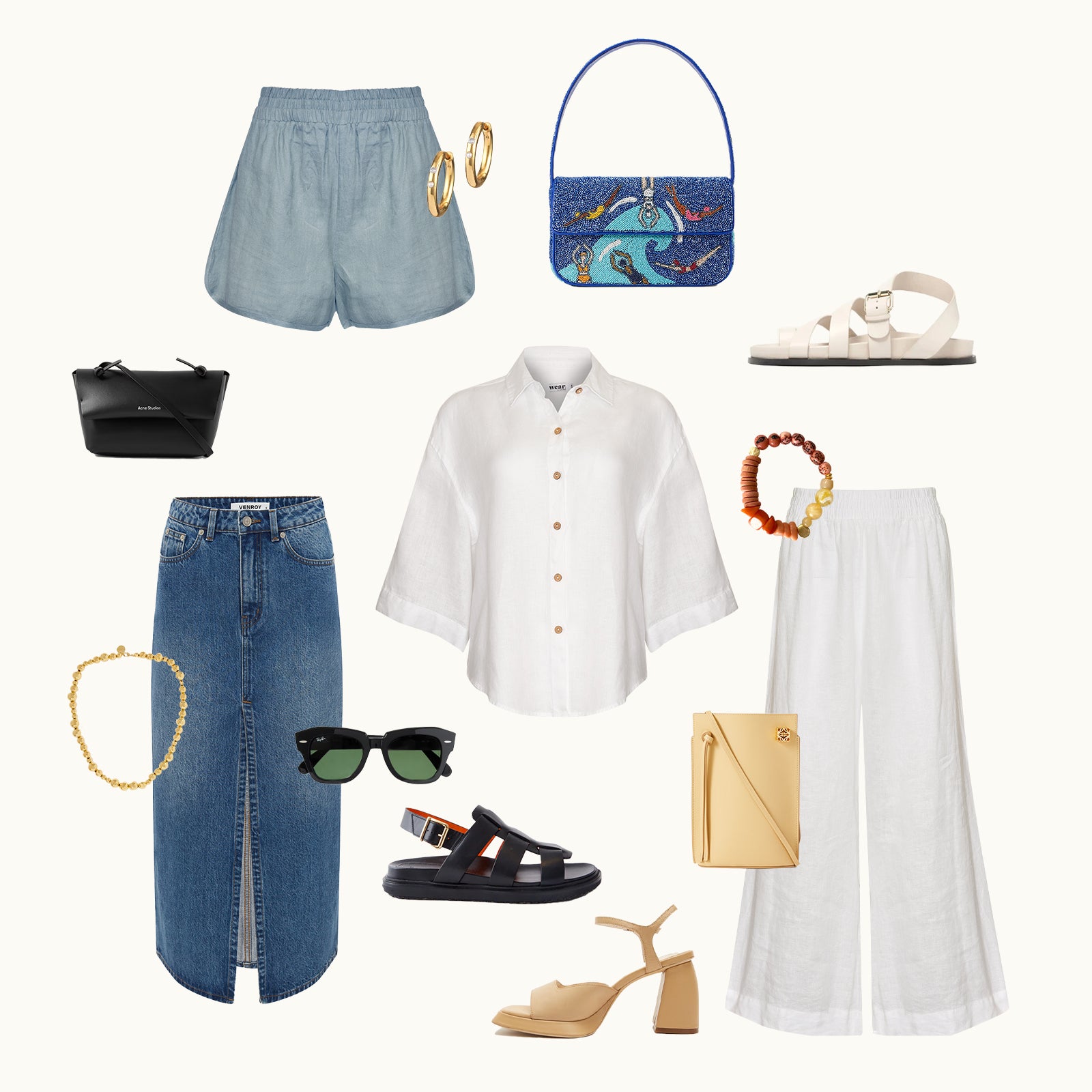 One Shirt, Three Ways
Posted: 07 July 2023
Our White French Flax Linen Ruby Shirt isn't just perfect for casual beach days — it's perfect for the office or chic evenings out. To prove how versatile this shirt is we've put together three ways to style it so you don't have to.
We've curated three distinct looks that showcase the endless possibilities of styling timeless button-down White French Flax Linen Ruby Shirt, so you can effortlessly transition from one occasion to another without compromising on style. Let's dive in and discover how you can make the most of this versatile wardrobe essential.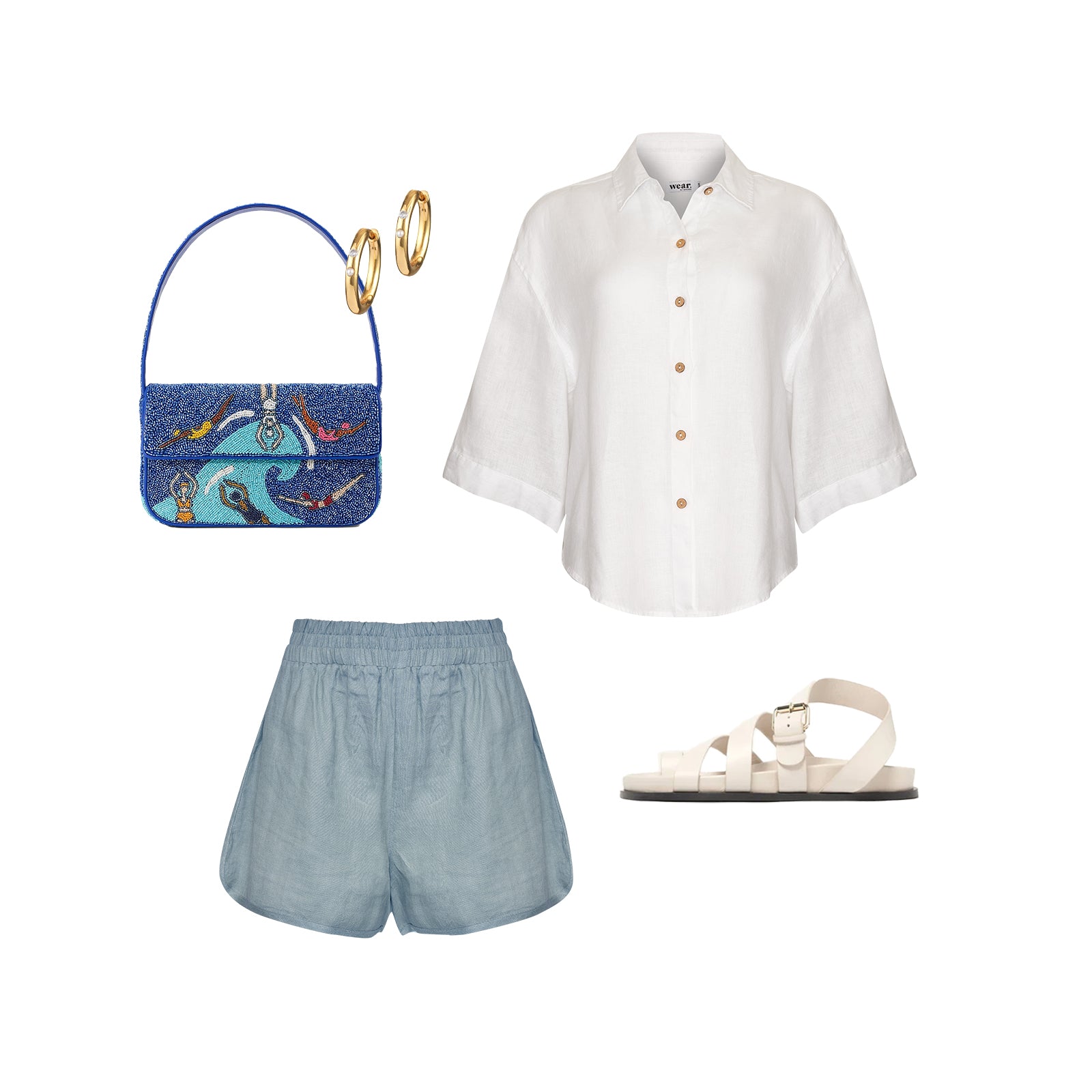 Look 3 — Roaming in Mykonos
Love the look but in a different colour?