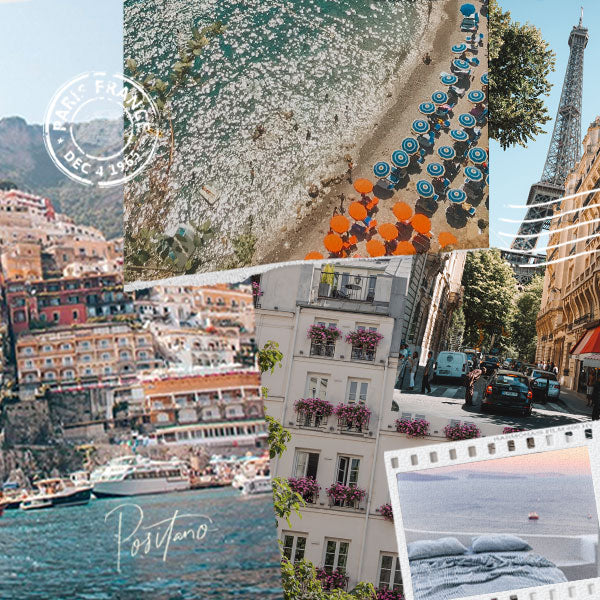 French Linen Bedding looks inspired by Euro Summer
Posted: 09 February 2023
Looks inspired by your favourite Euro Summer destinations
Make every day feel like a vacation, with French Linen Bedding inspired by our favourite holiday destinations. Bring a piece of Europe home with you so you can embrace the Summer sun and balmy nights all year-long.  
Luxurious Lake Como
Bring the wonder and grandeur of Northern Italy's Lake Como to your bedroom with this dreamy combination of 100% Pure French Linen Bedding. Combining the luxury of Pure Linen Sheets with coastal-inspired blue hues and rich earthy tones to create a look you'll love for years to come.
Parisian Chic
Journey to the city of love and immerse yourself in the epicentre of art and culture with this Paris inspired French Linen Beddinglook. Bring a piece of Parisian chic home with you and delve into at home luxury that only 100% Pure French Linen Bedding can provide. Combining the creamy hues of Blush & Crème, these linen sheets will create a year-round romantic ambience for you to enjoy. 
Playful Positano
Travel to Italy's southern coast and experience the charm of the cliffside village of Positano. A charismatic combination of pebbled beachfronts and playful boutiques, bring the allure of the Amalfi coast home with this French Linen Beddinglook. The perfect pairing of classic White 100% Pure Linen sheets with a fresh burst of colour that only Daisy yellow sheets can provide. Wake up in paradise and experience the very best of the mediterranean coastline all year-long.