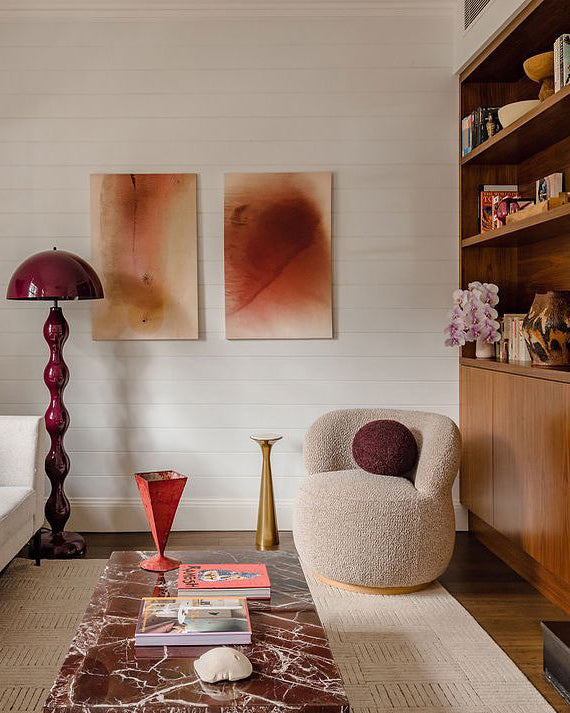 How Sydney-based Interior Designer Claudia Lambert Transforms the Mundane Into Magic
Posted: 11 August 2023
Entering one of Claudia's spaces is a sensory experience filled with eye-catching textures, playful shapes and a harmonious display of colours. Claudia Lambert is a Sydney-based interior designer, or in her words, 'space sculptor'. Read along with us to discover how she transforms the everyday into something enchanting.
Claudia Lambert, the proud founder of Claudia Lambert Interiors, transitioned to interior design after working as a relationship therapist for 15 years. Her career in interiors has quickly blossomed, and her work has been featured in Adore Home, Sitchu, Real Living and Vogue Living.


In this conversation, we talk about Claudia's inspiration, how she defines her style, and her favourite colours and brands. Prepare yourself to be inspired by Claudia's creative outlook and undeniable talent.
Q: For our customers reading this, why should they hire a designer? 


A: The designer takes away the stress that comes with selecting all the elements that create your home, often, I find my clients don't know what they don't know and really value a new perspective on their style and home. We take care of the stress that comes with ordering, installing, delays and faults. Plus, we have a thorough knowledge of what's out there in the market in places you may not think to source from.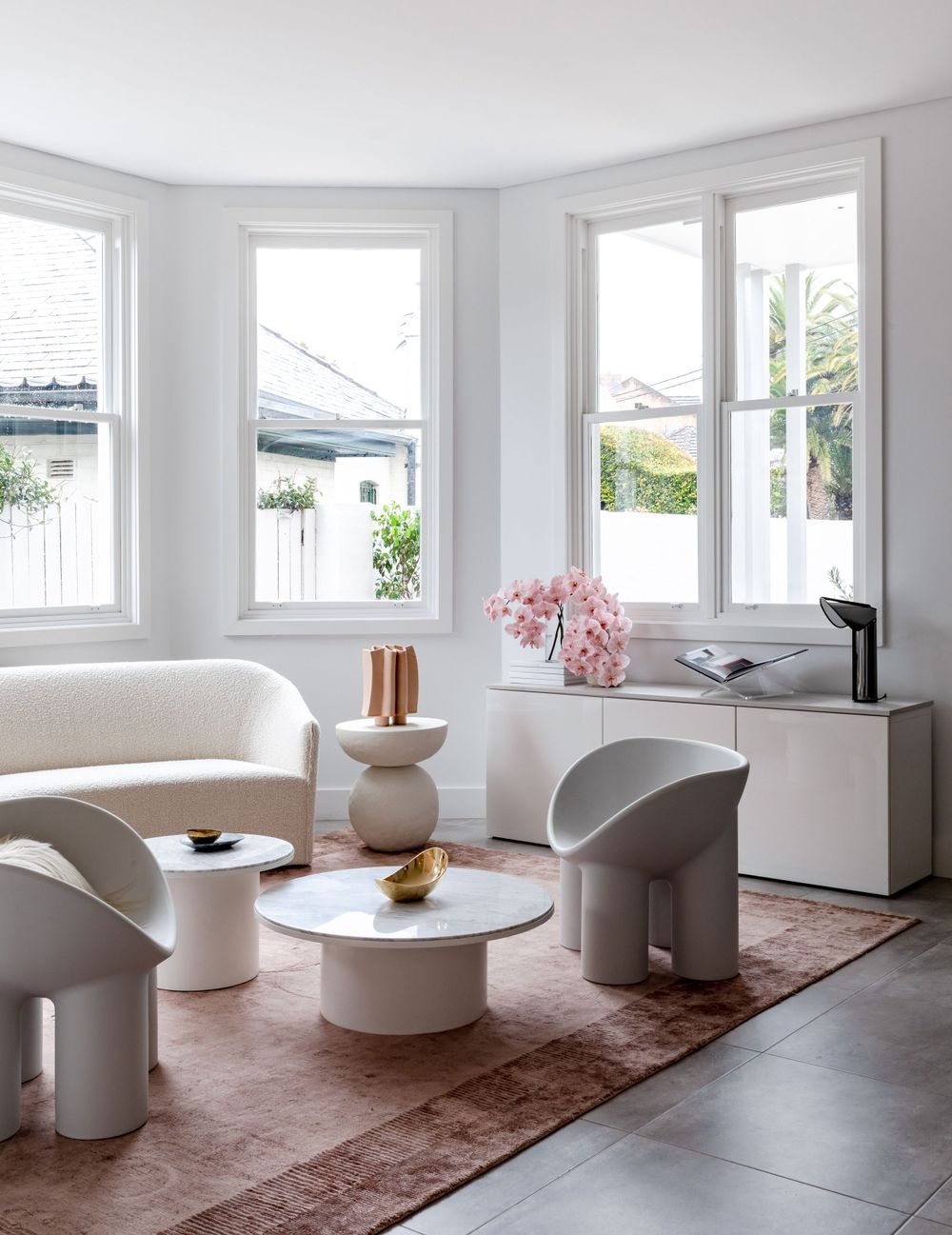 Q: We are absolutely in love with your style; how would you best describe your aesthetic? 


A: I have a pretty eclectic style that leans heavily on modernism, texture and colour. I cannot complete an interior without pieces that have a history and blend in with newer pieces. I'd say overall, I have a lot of maximalist in me, but I edit it down to find that perfect balance.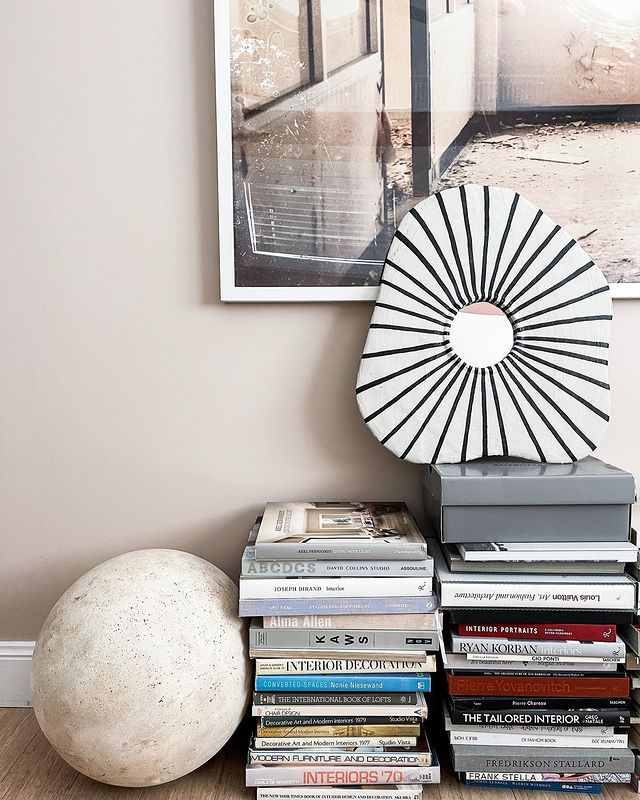 Q: Slowing down, being mindful and wasting time in pursuing pleasure is so important. What do you do to take time out? 


A: I hang out with my kids, I run, I read, and I love road trips looking at old vintage shops.


Q: Where do you look for inspiration? 


A: I look to art first and foremost; this often informs a palette or a mood, then I look to my old 70's design books and start foraging on 1st dibs. I particularly love sculptural art and super contemporary works.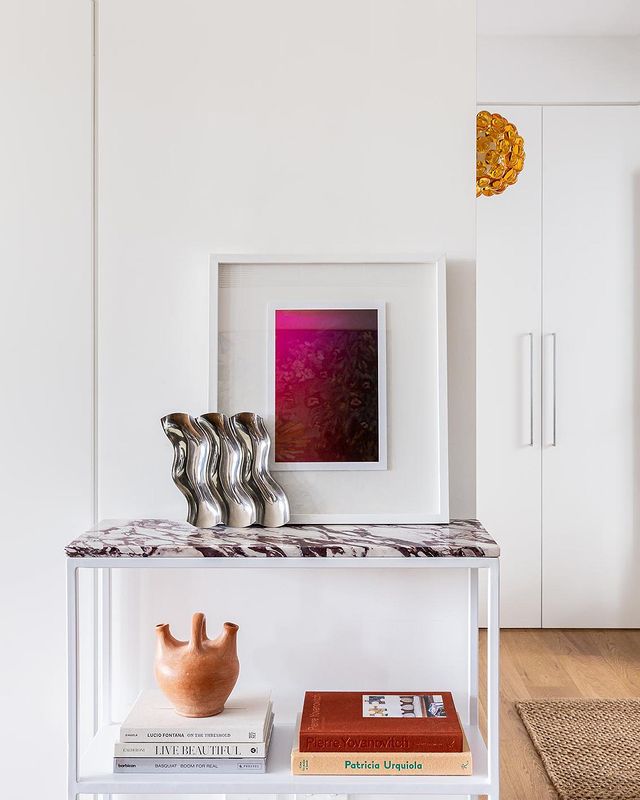 Q: What colours do you gravitate towards in your home? 


A: Pink, caramel, merlot, cream, walnut and chrome. 


Q: What is your favourite restaurant, wine bar, museum, or spot to watch the sunset?


A: Museum, for sure, Mona in Tassie. To eat, I am not a fancy restaurant girl, so somewhere casual on the water in Manly.
Q: From a design perspective, if you could go back in time, what era would it be and why?


A: Easy, Italian modernism in the '60s. The architecture, the new way of thinking about furniture design and the lifestyle that accompanied it. The vibe was so chic.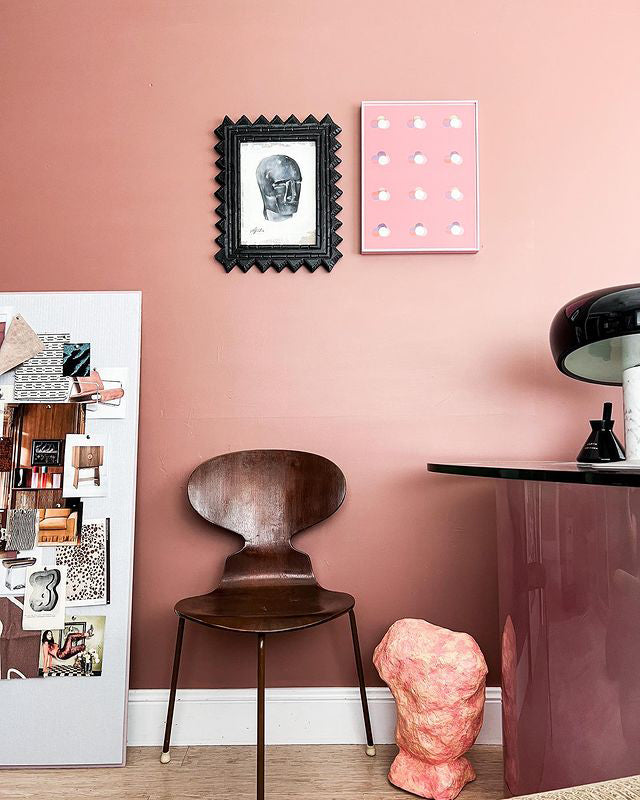 Q: We believe that if you sleep well, you live well. What does your sleep wind-down routine look like?


A: Once the boys are in bed, I usually finish boring chores, sit and scroll for half an hour or so, then go to bed and read until I can't keep my eyes open anymore; I don't think I could get to sleep without reading! I usually go to bed pretty early and wake up with the kids around 6:30. Sleep is super important to me.
Pink and cream hues as loved by the prominent interior designer